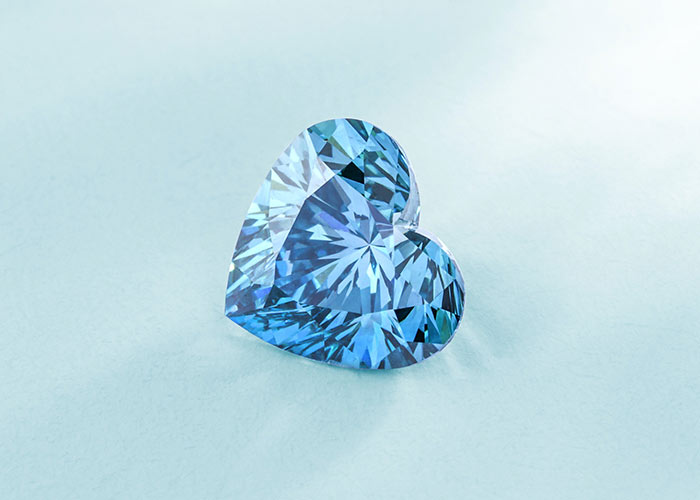 Photo: Heart Shape Cut Aquamarine. Credit: The glorious studio @ Pexels.
Zodiac birthstones are gemstones that represent a particular zodiac sign.
Some believe that birthstones and their zodiac sign are connected on the spiritual plane.
While that may or may not be true, wearing a gemstone that represents you is definitely a mood booster.
So far we've discussed the birthstones for every sign from Aries to Libra, now it's time to look at Scorpio ♏ and its birthstones.
But first, let us get to know a little more about the legendary Scorpio along with the traits of people with this sign.
Quick Scorpio ♏ Recap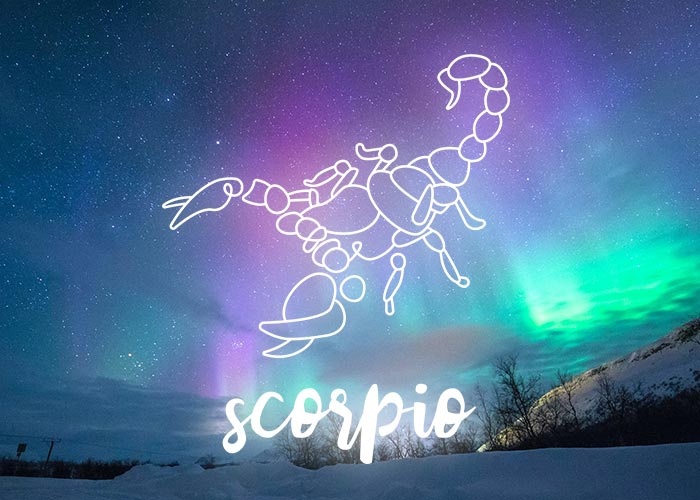 Scorpio is the eighth sign in the zodiac and spans from October 23 to November 21.
This sign carries the symbol of the scorpion.
Its elemental affinity is water which means it is a "water sign."
Known as the most sensual astrological sign, Scorpio people have some extremely unique characteristics.
The thing Scorpio people are most known for is their intelligence and passion.
Besides that, their intense yet wise aura is one of the first things that a person notices when they're around a Scorpio.
Their ambition, determination, and zeal are also extremely perceptible.
Scorpio folks are generally very loyal and honest.
However, their honesty can sometimes take the form of bluntness that may come off as impolite to some people.
Among their negative traits, Scorpio people are also infamous for their jealousy and resentfulness.
Regardless, these people are sure to leave a lasting impression on anyone they come across.
Scorpio's Birthstones
If you are a Scorpio, these gemstones will connect with you and respond to your energies on a psychological, emotional, and spiritual level.
Here is the list of birthstones of Scorpio:
1. Topaz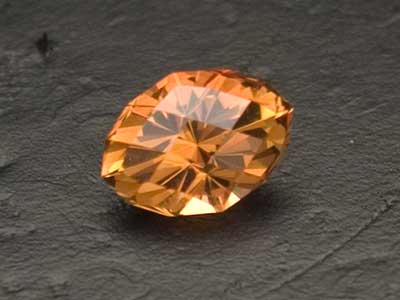 Photo: Cut, faceted orange topaz. Credit: Phil Lagas-Rivera @ Flickr.
The main birthstone for Scorpio is topaz.
This gemstone is found in various colors but it is best known for being a yellow gemstone.
Short of being called the sunstone (that title goes to a different mineral), topaz has been symbolizing the sun and its effect in various cultures.
For instance, it represents warmth, growth, and calmness.
Its warm orange to yellow colors may also be the reason why topaz has also been a symbol of wealth and abundance.
At the spiritual level, topaz is a stone of passion and purpose.
This particular theme resonates extremely well with Scorpio people.
With this stone, you will feel yourself brimming with personal power, resolution, and ambition.
This will particularly help you in overcoming any obstacles in your career or life path.
Furthermore, you will find yourself with more clarity about important life decisions.
For example, decisions about a career change, love interests, etc.
Secondly, there is a distinct sunny side to this beautiful stone and it helps you stay on the positive side of things.
It also helps you overcome your shyness and leads you to make more friends.
In essence, its energies boost your self-confidence and push you to trust your abilities.
In antiquity, it was known for its healing properties.
Later, it started to become more popular for its association with wealth and fortune.
2. Aquamarine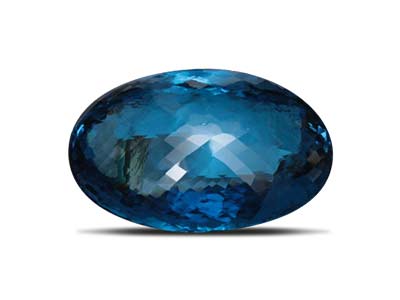 Photo: Aquamarine Credit: Amila Tennakoon @ Flickr
Moving on from the sunny topaz to the oceany aquamarine.
Aquamarine is another Scorpio birthstone and its colors and beliefs around it are vastly different from topaz.
As the name suggests, this gorgeous stone has the shades of ocean water—blue and blue-green.
Both its energies and looks are hypnotizing yet calming.
The reason behind this is that the Aquamarine gemstone invokes the power and calmness of the sea.
Along with this, it also brings its vibrations of cleansing and purification.
Scorpio is a water sign and aquamarine's water theme has gained itself the status of being one of the best gemstones to represent Scorpio.
Some people believe that aquamarine's soothing color and vibrations can help Scorpio to balance their negative emotions like irrational anger, jealousy, and bitterness.
In the vacuum left behind by the dispelled bad energies, this gemstone fills it with positivity, joy, and tranquility.
In short, this stone restores balance and inspires you to tackle tricky situations with logic and reasoning.
As the records go, in ancient times this oceanic stone was used in wars and battles to manifest victory.
This stone was also known to have medical healing properties and was used to cure problems related to the stomach.
3. Opal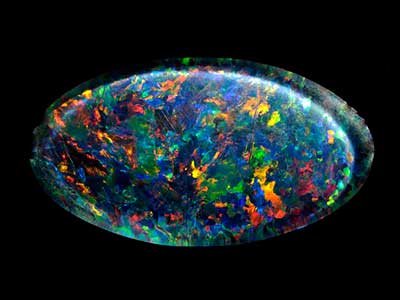 Photo: Opal. Credit: Captain Tenneal @ Flickr.
Another Scorpio gemstone is the mesmerizing opal.
Unlike other gemstones, opal and its play-of-color have always had this mysterious vibe around it.
This vibe is similar to what many people feel about Scorpio.
Opal is believed to be a powerful stone that this belief has an ancient root.
The ancients believed that opal was a gemstone of great luck because it has the colors of all gemstones.
As such, it must possess the power of each gemstone as well.
Opal symbolizes many things, one of them is faithfulness.
Some believe that opal encourages ardent, lasting relationships and inspires devotion in you and your partner.
Moreover, it brings marital bliss.
On the note of personal growth, the opal gemstone boosts creativity and inventiveness.
It gives you the power of self-expression.
Scorpio is known for being intuitive and opal could help to channel their intuition to actual productivity.
Scorpio & Gemstones
In this article, we've discussed three unique birthstones for Scorpio: topaz, aquamarine, and opal.
Unlike the Libra birthstones which share a similar theme, Scorpio birthstones are different from one another.
For being a star sign that is known for being secretive and mysterious, Scorpio individuals are easily some of the most easily misunderstood people around.
The Scorpio gemstones can help mitigate this misunderstanding by making Scorpio feel more relatable.
Birthstones by Zodiac Sign
Aries | Taurus | Gemini | Cancer | Leo | Virgo | Libra | Scorpio | Sagittarius | Capricorn | Aquarius | Pisces
Birthstones by Month
January | February | March | April | May | June | July | August | September | October| November | December
Scorpio Articles
All Scorpio Articles / Best Friends / Birth Flowers / Birthstones / Career Guide / Cats / Colors / Dogs / Flirting / Gift Guide / Lucky Numbers / Signs They Like You / Spirit Animals / Worst Matches