Three gemstones stand proud as the guardian birthstones of March. What are these gemstones? Why do they represent March? What do they mean and what can they do for March babies?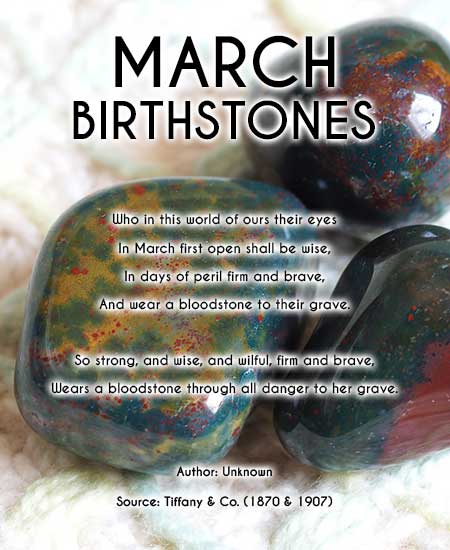 Poem Source: Natal Stones: Sentiments and Superstitions Associated with Precious Stones
The third month of the year is a month of dramatic seasonal changes for both hemispheres of the world.
On a more holistic level, March brings forth different levels of happiness and challenges. In the southern hemisphere, the beautiful fall begins its annual reign, while the lively spring will come to life in the northern hemisphere.
March-born people are spoiled to have these three powerful birthstones that can guard and protect them no matter the season. Here are March's birthstones and the energies that each embodies:
1. Aquamarine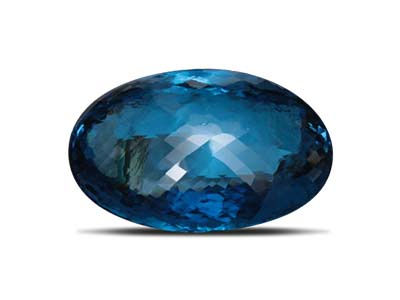 Above: aquamarine. Credit: Amila Tennakoon. Album: Gems of Sri Lanka
Aquamarine is the modern birthstone for March. It is a blue variety of beryl with luminescent crystals shaped in hexagonal pillars. The turquoise color of the aquamarine will remind you of that beautiful island paradise or the ice formations in the arctic circle. A small quantity of iron causes this gem to take the visual perception of the ocean. No other name is more fitting to it than its given name. Aquamarine is derived from two Latin words which mean "seawater." Legend has it that the gem was brought onto the shore when the mermaid's treasure troves overturned in the deepest part of the ocean. Since the gems were sanctified by Neptune himself, they can offer protection and good fortune for those who found it.
Serenity, loyalty, and courage are the energies that embody this birthstone. Those who were born in March will attract tranquility in their life once they wear this gem. It is also known to create harmony for couples that's why it's the chosen gemstone for 19th wedding anniversaries. The loyalty that it attracts can help maintain stability between friends and couples which will only be unwavering throughout the years. Aquamarine is dubbed as the "Stone of Courage." Its serene energy can calm its wearer leading him or her to have the courage needed to take on the different challenges in life.
2. Bloodstone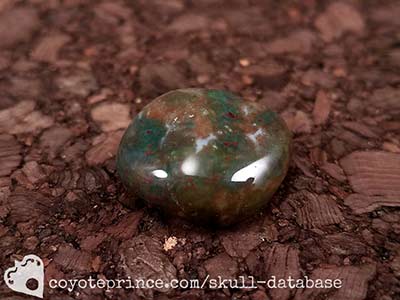 Above: bloodstone. Credit: Katie Collins.
Bloodstone, also known as heliotrope, is the traditional gemstone for March babies. The bloodstone is a variety of chalcedony which is also a type of quartz. The bloodstone got its name from its bright red splatters caused by the iron mineral called hematite. Since time immemorial, hematite has been considered to possess magical properties. Those who practice magic uses this gem as an amulet believed to protect against evil. The stone is also thought to have magical healing properties that come from the sun. It has long been used to control bleeding, improve blood circulation, and treat inflammation.
Fortunate are the March-born to have this gem as their birthstone. The energy of bloodstone is well aligned with Mars, the ancient Roman god of war that month of March is named after. In fact, in astrology, bloodstone's ruling planet is none other than Mars itself.
Known as Sun Stone in earlier civilizations, the bloodstone is a gem known to grant courage to its wearer. March-born can access this energy by keeping their bloodstones close. It can be worn as jewelry or placed in pockets and purses. Bloodstone is also a powerful gem that can cleanse and purify both mind and body. This benefit is not only exclusive for those celebrating their birthdays in March. If you ever feel stressed or fatigued, consider purchasing a bloodstone to acquire its energy.
A hill on the planet Mars–Bloodstone Hill–was named after this unique gemstone. Although we weren't able to find the chemical composition of the said hill, we sure hope that the bloodstone is part of it!
3. Black Jasper
Black Jasper is the mystical March gemstone. It is a black opaque variety of chalcedony typically found in veins and cracks of volcanic rocks. The name was derived from the old French aspre' which means speckled or covered with marks. Its swirling pattern that seems to adorn the jet-black base makes it a truly unique gemstone. Each swirling patterns are unique almost like nature handpainted every stone. Jaspers are not only valuable to jewelers because it was also once used in testing alloys of gold to determine quality. Streaks of gold were rubbed onto the stone and then compared to others with recognized purity.
Tranquility, honesty, and happiness are the energies that embody this birthstone. Those who were born in March will be supported both in body and mind once they wear this gem. It is most beneficial to be worn during stressful times because the stone will absorb all the negativity for you to be calm and possess discernment. Jasper can also give you the energy to deal with unfounded fears leading you to obtain inner peace and happiness. It is known as "Supreme Nurturer." The stone will allow you to release all your mental and emotional burdens and restores your energy levels for you to lead a more tranquil life.
Birthstones by Month
January Birthstones | February Birthstones | March Birthstones | April Birthstones | May Birthstones | June Birthstones | July Birthstones | August Birthstones | September Birthstones | October Birthstones| November Birthstones | December Birthstones
Birthstones by Zodiac Sign
Aries Stones | Taurus Stones | Gemini Stones | Cancer Stones | Leo Stones | Virgo Stones | Libra Stones | Scorpio Stones | Sagittarius Stones | Capricorn Stones | Aquarius Stones | Pisces Stones