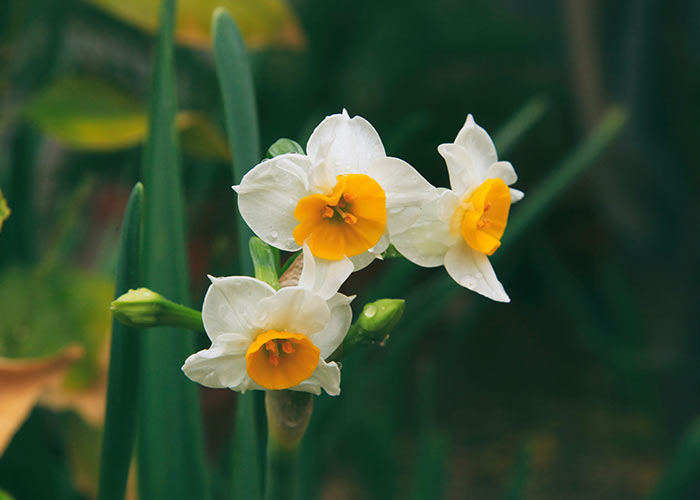 December & Zodiac Signs
As the twelfth and last month of the Gregorian calendar, December marks the beginning of winter. The name of this month is originally derived from Latin, Decem, which means ten, as December was originally the tenth month of the Romulus calendar. The last month of the year is significant in many cultures is the host to several major festivities.
December Signs
Sagittarius ♐ (November 22 – December 21) – The Archer
Capricorn ♑ (December 22 – January 19) – The Sea-Goat
Sagittarius-Capricorn Cusp ♐ x ♑ (December 18 – December 24) – The Cusp of Prophecy
The two zodiac signs rule the month of December. They are Sagittarius and Capricorn. The transition period between the two signs is known as the Sagittarius-Capricorn cusp and we'll also touch on this subject.
1. Sagittarius ♐ Zodiac Sign (November 22 – December 21) – The Archer
Sagittarius' reign begins in late November and extends all the way to late December. It is considered the Major December Sign because more than half of December is under Sagittarius' firm control. If your birthday falls between November 22 and December 21, you're a Sagittarius.
The ninth sign of the zodiac, Sagittarius, has Fire as its element, which contributes to Sag natives' positive and passionate nature.
Jupiter is the ruling planet of Sagittarius, which bestows great luck, optimism, and hope for the individuals who belong to this zodiac sign.
Some of the renowned December Sagittarians are Taylor Swift, Michael Owen, Rajnikanth, Nicki Minaj, Nostradamus, Charlie Puth, and Val Kilmer.
Personality
The December-born Sagittarians are independent, motivated, and strong-willed. If they desire something, they put their mind and heart into achieving it. They have an unquenched interest in travel, hunting, hiking, and exploration. They love to learn and understand the working of human psychology to comprehend the actions of people.
Most Sagittarians are open-hearted, generous, and kind people. They always voice out for justice and equality. They are very active truth seekers. They possess artistic talents and have the power of creativity. Many December Sagittarians love to indulge themselves in performance arts, music, and adventure sports.
Strengths
Loyalty and confidentiality are the biggest strengths of a December-born Sagittarian. One can definitely trust these individuals as they are good-natured and the best secret keepers. They have innate leadership qualities which have the capability to take them to greater heights in life. Most Sagittarians hold authoritative and managerial positions because of this trait.
Weaknesses
Sometimes this zodiac sign can be a little bit tricky to understand. They are prone to have occasional mood swings and can get very sentimental. But they're also very forgetful and could have moved on from their sentimental moment before you can participate. Their straightforward thinking and boldness in expressing their opinion might hurt a few people. The December Sagittarians may find commitment hard, as they get bored of sticking with the same routine. This is partly due to the influence of the Mutable Fire element.
Sagittarius Articles
All Sagittarius Articles / Best Friends / Birth Flowers / Birthstones / Career Guide / Cats / Colors / Dogs / Flirting / Gift Guide / Lucky Numbers / Signs They Like You / Spirit Animals / Worst Matches
2. Capricorn ♑ Zodiac Sign (December 22 – January 19) – The Sea-Goat
Late December is ruled by Capricorn. If your birthday falls between December 22 and January 19, you're a Capricorn. Since Capricorn rules less than 1/3 of December, it is the Minor December Sign.
Capricorn is the tenth zodiac sign in the zodiac. Its ruling planet is Saturn. Saturn's influence makes Capricornians disciplined, humble, grounded, and realistic. Another factor that contributes to the Capricorns' personalities is the Earth element in their birth chart.
Capricorn is represented by the mountain goat with twisted horns, more specifically a sea-goat. This zodiac sign is believed to be related to the water Goddess Ea, according to Babylonian literature. The Capricornians are said to be protective, creative, and knowledgeable as they are considered the descendants of Ea.
Some of the prominent December Capricornians are Tae Hyung Kim, Johnny Sins, Ratan Tata, Mohammed Rafi, Kyle Jamieson, Louis Tomlinson, and Dhirubhai Ambani.
Personality
True to their Earth sign nature, Capricornians like to follow a pre-programmed systematic routine in their lives. They are ardent rule followers and also advise others to do so. They also believe in the concept of setting boundaries to lead a very simple and practical life. The December Capricorns are generally considered introverts. They typically shy away from crowds and prefer to stick with their usual circle of friends and family.
Capricorns are a little stubborn and headstrong. It is practically impossible to convince them to change their opinion. Like Taurus The Bull, Capricorn the Sea-Goat also tends to dig its hooves when their opinion or way of life is challenged.
They pay attention to the details and are very observant. They have great memory and excel in handling arithmetic subjects. They also love to solve puzzles and challenges.
Being a feminine sign, the characteristics of the December individuals tend to incline towards humble and subtle values. Many Capricorns also enjoy physical activities that let them to connect with nature such as hiking, climbing, trekking, and camping.
Strengths
Self-disciplined, hardworking and perseverance are some of the greatest strengths of a December Capricorn. They are some of the most loyal individuals you will ever meet. Another attractive trait of the Capricorn zodiac sign is that they are an excellent long-term relationship partner. They tend to adhere to the values and feelings of a committed relationship and strive to keep their partner happy.
Weaknesses
Stubbornness is the greatest weakness seen in this zodiac sign. They do not like to accept that they are wrong. The December Capricorns also find it hard to take criticism. Sometimes they may lose the balance between realistic and over-ambitious goals. Understanding the work patterns of a Capricorn is very tricky. They do not give adequate time for self-care, which may negatively impact them.
Capricorn Articles
All Capricorn Articles / Best Friends / Birth Flowers / Birthstones / Career Guide / Cats / Colors / Dogs / Gift Guide / Lucky Numbers / Signs They Like You / Spirit Animals / Worst Matches
3. Sagittarius-Capricorn Cusp ♐ x ♑ (December 18 – December 24) – The Cusp of Prophecy
The Sagittarius-Capricorn cusp happens in December but it is not a zodiac sign. It refers to the transition period between Sagittarius-Capricorn close to the boundary of the two signs where things can get a little fuzzy. If your birthday falls between December 18 and December 24, you're born on the Sag-Capricorn Cusp and you may find yourself having a mix of traits from both Sag and Capricorn.
The Sagittarius-Capricorn cusp is also known as The Cusp of Prophecy.
These December Cuspers are very dynamic and short-tempered. Although they tend to work in a bit of a rush, they like to schedule their plans prior to being systematic. The power of Saturn and Jupiter together combine to produce the traits of responsibility, patience, humble nature, and strong leadership traits in the Cusp-born individuals.
Some famous Sagittarius-Capricorn Cuspers are Billie Eilish, Tamannaah Bhatia, Srinivasa Ramanujan, Brad Pitt, Y. S. Jaganmohan Reddy, Jon Huber, and Christopher Plummer.
Personality
The December Cuspers take a very practical approach to life, and they do not take disappointments too seriously. They are very goal-oriented and determined people. Both the traits of Capricorn and Sagittarius make them highly skilled and possess top-level job roles in their career. They also have a knack for solving puzzles and adventures.
The Sag-Capricorn cusper is also an art aficionado. Most of them are inclined to develop writing, reading, painting, stitching, etc., as their hobbies. They excel in math and science subjects like Physics, Mathematics, Calculus, and so on. They may also find art and music to be very satisfying and interesting career options.
Strengths
Strong will is one of the most admirable qualities seen in the Sagittarius-Capricorn cuspers. They do not like to like and be manipulated. They love to seek truth and bring it out in public. They are very loyal and are excellent partners in romantic relationships. The mix of Sagittarius and Capricorn makes these individuals ambivert, both introverted and extroverted in nature.
Weaknesses
One of the biggest weaknesses of the Sag-Capricorn cuspers is their hot temper. Do not mess with these cuspers when they're moody or you might get burned by their fire. At times, they also get a tad bit of sensitivity due to the culmination of two planets.
Related Astrology Articles
Zodiac Signs by Month
January / February / March / April / May / June / July / August / September / October / November / December
December Articles
All December Articles / Birth Flowers / Birthstones / Zodiac Signs