The perfect job for a Capricorn is one that fully capitalizes on the zodiac sign's many strengths. In this Astrology career advice article, you will find some of the best jobs or career options that are ideal for men and women who were born under the Capricorn sign.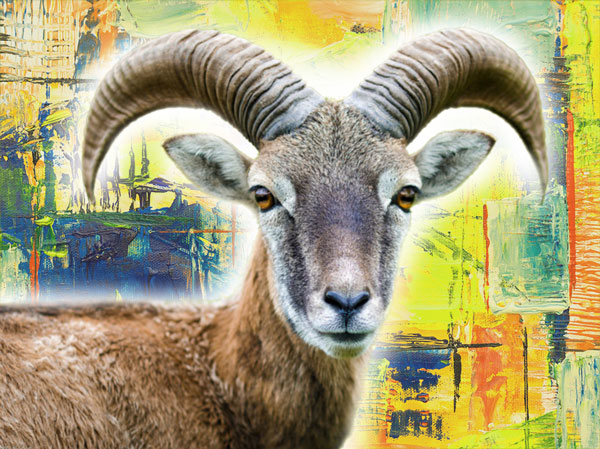 Best Careers and Jobs For Capricorn Woman and Man
If you are a Capricorn and you are looking for the best career that is the most suitable for your sun sign, there is great news because Capricorn's naturally have a love for working.
…and, there are many professions that are the most fitting for that sign. Before getting to that, let's go over the main traits that come with being a Capricorn.
Capricorn is the tenth sign of the zodiac, and it is an earth sign. The common traits that are tied with this sign are being organized, patience, routine, a strong work ethic, being involved in the corporate world, as well as multitasking. Below are some of the most fitting career options for Capricorn men and women.
1. Teacher
Being a teacher requires you to have plenty of patience as well as having top-notch organization skills.
This is why this job is fitting, and teachers must be able to stay organized and keep up with having 20 to 30 students in a class setting, as well as having plenty of patience. However, the only thing to consider is that more often than not, Capricorns make the best high school teachers or college professors. Because many of them cannot relate to young children unless they have plenty of Leo or Gemini in their charts as well.
2. Professional Organizer
A Capricorn being a professional organizer should not come to anyone as a surprise since being organized is one of the sign's best traits.
They can help their clients learn how to organize their homes, their offices, and their lives. Many people who don't have Capricorn or a lot of earth in general in their personal horoscopes are unable to stay organized in their lives and would be in dire need of a Capricorn's help to get their lives into shape. That is because this is something that comes naturally to anyone with this sun sign.
3. Accountant
This job is actually a Capricorn's dream. They are excellent with finances
…are excellent organizers and know exactly how to calculate anyone's financial statements as well as tax statements. They do it with ease as well and will do the job perfectly. Being an accountant is not a job that just anyone would enjoy doing, but for the Capricorn, this profession is natural.
4. Financial Planner
Just like an accountant, this ideal Capricorn job entails working with numbers, finances, and keeping bank accounts, as well as mutual funds organized.
Financial planners also know when to move funds to better areas if the interest is higher or if the risk is manageable. A financial planner will guide people when it comes to putting away money in the best funds for retirement purposes as well as for educational purposes as well. This is a job that is also a perfect fit for a Capricorn.
5. Business Executive
There is a good chance that your boss or manager is a Capricorn.
That is because this is a tough job for most people because it requires you to have excellent problem-solving and organizational skills, as well as an infinite amount of patience. Raises will be given to employees that deserve it, and the manager will be able to make those determinations easily by staying organized.
6. Computer Programmer
A Capricorn would become a rockstar computer programmer.
In order to be a computer programmer, you have to have exceptional problem-solving and organizational skills. And, they are naturals when it comes to coding and data management. This job would be boring to a lot of people but not for the Capricorn. This sign is known to be tenacious, serious, and will keep figuring out problems until something is solved. This profession is also a good fit for a Virgo, an Aquarius, or even a Gemini
7. Scientist
Capricorns are excellent when it comes to problem-solving, and are extremely organized and tenacious.
This is why it is great for them to be working in any type of scientific field as it is a great fit for them. This is also a career that you would assume would be the best fit for an Aquarius due to their innovative nature. However, the Capricorn would make an excellent scientist as well again, because they are hard-working and are excellent problem-solvers. They can also be excellent doctors and surgeons for this reason as well.
6 More Career Options for Capricorn Males and Females
Below are six more careers that are ideal for someone who was born under the Capricorn zodiac sign.
Chief Executive Officer
Copywriter
Human Resources (HR) Manager
Business Analyst
Creative Director
Architect
8 Logistics Career Ideas That Suit The Capricorn Traits
Logistics jobs thrive on being organized and well-planned — two common Capricorn traits.
Analyst
Purchasing Manager
Inventory Manager
Logistics Engineer
Supply-Chain Manager
Consultant
International Logistics Manager
Customer Service
Other Factors A Capricorn Should Consider When Looking for The Best Job
If you are a Capricorn and you have fallen into a field that does not match any of the career options mentioned in this article, and you love what you do, please tell us why you love your line of work. And, also tell us how you ended up getting into that career that you had chosen. Remember that other parts of anyone's personal horoscope (such as the moon and rising signs) can play a large influence on career choices as well.
Zodiac Career Guides
Zodiac Jobs / Aries / Taurus / Gemini / Cancer / Leo / Virgo / Libra / Scorpio / Sagittarius / Capricorn / Aquarius / Pisces
Capricorn Articles
All Capricorn Articles / Best Friends / Birth Flowers / Birthstones / Career Guide / Cats / Colors / Dogs / Gift Guide / Lucky Numbers / Signs They Like You / Spirit Animals / Worst Matches