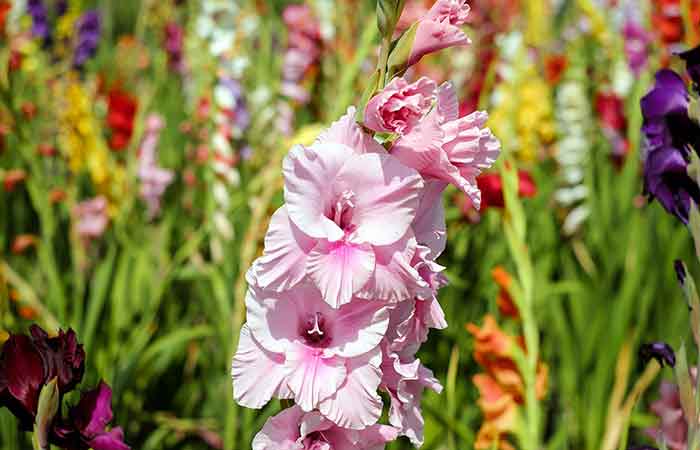 What are August's Birth Flowers?
There are two birth flowers August is commonly associated with. What exactly are these flowers? What are the meanings of these flowers? Why do these flowers represent August babies? Find out the answers to these questions in this article dedicated to the August flowers.
August is the eighth month of the year and the last month of summer in the northern hemisphere, the last month of winter in the southern hemisphere. The month was named after Augustus Caesar, the grandnephew of Julius Caesar. Just like the primary birth flower of this month–the gladiolus–Augustus showed the strength of character as he defeated Mark Antony and Cleopatra which prevented anarchy in 31 BC Rome. Now let's get to know the birth flowers of the month August and be inspired by their stories.
Gladiolus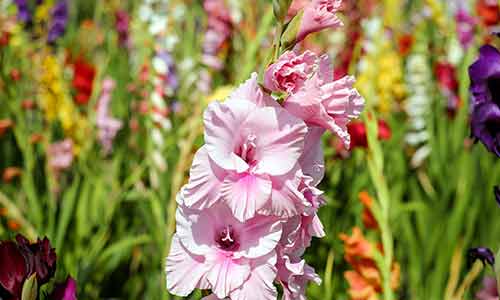 Gladiolus is the primary birth flower for those born in August. Gladiolus communis is the scientific name of this strikingly tall cormous floring plant with upright spikes. The prominent beauty of gladiolus comes in a variety of colors including white, red, purple, pink, and yellow. Its beauty has inspired great artists such as Vincent Van Gogh and Claude Monet. Van Gogh's "Vase with Gladioli" in 1886 portrays the striking beauty of gladiolus in this impressionistic style of painting. No wonder why gladiolus is more popular as cut flowers to beautify a space. A vase of gladiolus can last up to 12 days and it has an elegant long stem that never fails to catch anyone's eye. Gladiolus is also a notable flower that represents a marriage milestone. It is the flower associated with a couple's 40th wedding anniversary. Showering your partner with gladiolus on that day would signify your unfading love.
The gladiolus is perceived as a fortune flower for those who were born in August. In ancient Roman, gladiolus was used to represent the gladiators and since then became a symbol of the strength of character. Just like the gladiolus, people born in August are also known to possess strong character, integrity, intelligence, and are natural leaders. White gladiolus symbolizes purity and spirituality. The long-stemmed red gladiolus is symbolic of love and sincerity. Purple gladiolus can be a way to express your high regard to the recipient. The pink hues symbolize luck, compassion, and motherly love. A bouquet of pink gladiolus would be a perfect gift for mothers on their special day. Yellow gladiolus represents positive energy and friendship. The gladiolus is one of the most beautiful flowers that you can adorn your home and your garden. They can last a long time in a vase and are easy to grow in the garden as well. Giving a gladiolus bouquet to an August-born would be a great idea because they are not only strikingly beautiful, they are also believed to attract good luck.
Poppy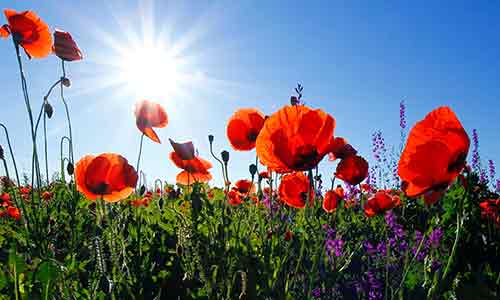 Poppy is the second birth flower for those born in August. Papaver rhoeas is the scientific name of this cup-shaped and long-stemmed flower. This annual flowering plant can produce seeds that can remain alive in the ground for a century. In the absence of light, these seeds will not germinate and will be subjected to dormancy until the conditions are met. The poppies became a significant symbol of the First World War when they suddenly grew by the thousands on the Western Front. In this ravaged theater of war, over four million soldiers died and these flowers mysteriously blossomed in the graves of the fallen. Aside from being a symbol of remembrance, the poppy also plays a vital role in medicine. Its seeds have traces of opiates used to create morphine which is a powerful pain medication. For the same reason, poppy seeds are banned in some countries including China and Singapore.
In general, the poppy flower is symbolic of imagination and sleep. Dreaming of poppies indicates the arrival of new love. If you dream about a field of poppies, it means that you will be successful in the near future. Red is the most popular color of poppies and it signifies pleasure and contentment. White is usually given to show moral support to a person who lost a loved one. The yellow poppies symbolize wealth and success. Poppies blossom rapidly in August which makes it a thoughtful and convenient gift for those born in this month.
The gladiolus and poppy are also birth flowers for August Leo and August Virgo.
Birth Flowers by Zodiac Sign
Aries Flowers | Taurus Flowers | Gemini Flowers | Cancer Flowers | Leo Flowers | Virgo Flowers | Libra Flowers | Scorpio Flowers | Sagittarius Flowers | Capricorn Flowers | Aquarius Flowers | Pisces Flowers
Birth Flowers by Month
January Flowers | February Flowers | March Flowers | April Flowers | May Flowers | June Flowers | July Flowers | August Flowers | September Flowers | October Flowers | November Flowers | December Flowers