How to flirt with a Leo person? Is the Leo man or woman flirting with you or they're just being friendly? Get all the questions you have regarding Leo and flirting ANSWERED in this Astrology guide.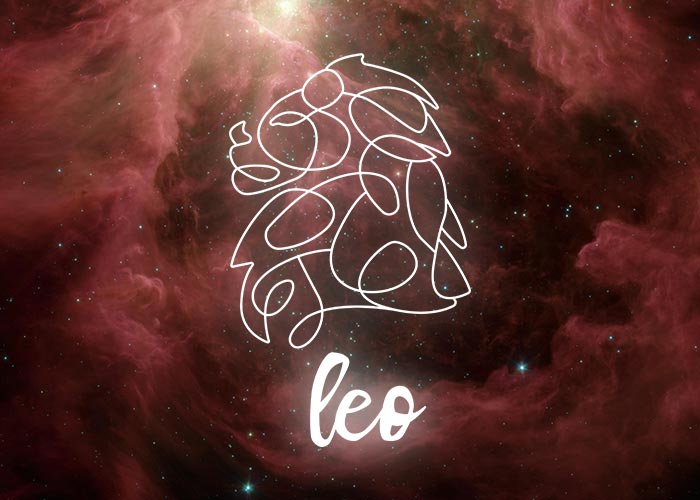 Leo Flirting Guide
When it comes to flirtation, Leo the Lion of the Zodiac wrote the book. Lions of both sexes know just how to work a crowded room, turn on the charm, and laser in on their romantic target(s). By the end of the evening, Leo will have you eating out of their hands — and wanting more.
You can be sure that it is by design, but it is not artifice. Leos possess a natural feline grace that is unmatched by the other Zodiac signs. Flirting is as natural to a Leo as breathing. When they enter the room, heads turn, and people take notice. Leos command attention, and you can feel yourself being drawn to their majestic presence.
Hooked-up Leos are known for bringing out jealousy in their partners. That's because they flirt with everyone they encounter. From the barista in their favorite coffee shop to the CEO of the company that employs them, Leos believe that everyone deserves to see their flashing smile and twinkling eyes turned their way.
Flirting as a Recreational Sport
Leos flirt just to stay in practice. No, they don't actually mean it (at least not most of the time). But they do believe that everyone's day goes just a little bit better if it includes some flirtatious banter at the water cooler and their favorite after-work watering hole.
How Leos Flirt
Leos bring their "A" game to every flirtation and romantic encounter. They know how and when to turn on the charm. Ladies, don't be surprised if, upon meeting a Leo and reaching out for a handshake, they instead grasp your fingertips and brush their lips gently across them. They will do this while gazing upward at you with their soft, soulful eyes. You'll soon be as hooked as a fish at the end of a line.
But be prepared to meet them on their level, because Leos like nothing better than a challenge. They want to be the pursuer in the relationship, but neither do they want a pushover or a milquetoast as a lover. Be prepared to rock their world as much as they rock yours.
Leo Females — the Femme Fatales of the Zodiac?
When Lady Leo is ready to get her flirt on, you will be the first to know it. Watch her strut in the door, with a toss of her mane. Yes, she comes on strong. Her confidence emanates from deep within her and gives her a shimmery aura that draws you right into her arms. She might even be wearing a leopard-print catsuit if she is going in for the kill. One thing is for certain, if this Lioness wants to bring you back to her den, that is just where you will be going.
All the World's a Stage
Those words must have been written with a Leo in mind because they take those words to heart. Leos love to be "on," and they almost always are. The Lion loves an audience and knows how to work the crowd. They may play the game for all it is worth, but no sign loves bigger or more expressively than a Leo. Once they fall, they fall hard. And they want the whole world to know when they have finally found "the one."
Are They're Flirting for Real or Just for Fun?
If Leos are the penultimate flirts, how can someone tell if or when they really mean what they say? That is indeed a fair question, given Leos' tendencies to flirt with everyone they encounter on their way from the cradle to the grave.
But rest assured — you will know, because they make you feel the overflowing love they cannot contain. Leos pull out all the stops when they find the one with whom they want to share their lives. Known for their love of high drama, these are the Zodiac signs that hire skywriters to put a heart around both of your names high above a busy city street. Or maybe they'll take a piece of driftwood and trace "Will you marry me?" in the sand for you to read from your balcony over a deserted, wind-swept beach.
If you love a lady Lion, you might notice some new designer shirts and ties hanging among the staples of your wardrobe. Open up the envelope propped against your coffee mug and find season tickets for your favorite baseball team or concert tix for the band you can't afford to see.
Just be prepared to keep the flower shop in business. Ditto for those slim, light blue boxes from Tiffany's. She not only expects these kinds of tributes on the regular, she may demand them or simply move along until she finds herself someone who recognizes it was she who hung the moon.
Zodiac & Flirting
All Articles / Aries / Taurus / Gemini / Cancer / Leo / Virgo / Libra / Scorpio / Sagittarius / Capricorn / Aquarius / Pisces
Leo Articles
All Leo Articles / Best Friends / Birth Flowers / Birthstones / Career Guide / Cats / Colors / Dogs / Flirting / Gift Guide / Lucky Numbers / Signs They Like You / Spirit Animals / Worst Matches