Best Pisces Gift Ideas
Pisces is the last of the twelve zodiac signs. It is a water sign and its ruling planet is Neptune. In Roman mythology, Neptune is the god of the sea and freshwater. Water is a strong theme for Pisces. Its iconic symbol of the fish further deepens the sign's affinity to the water element.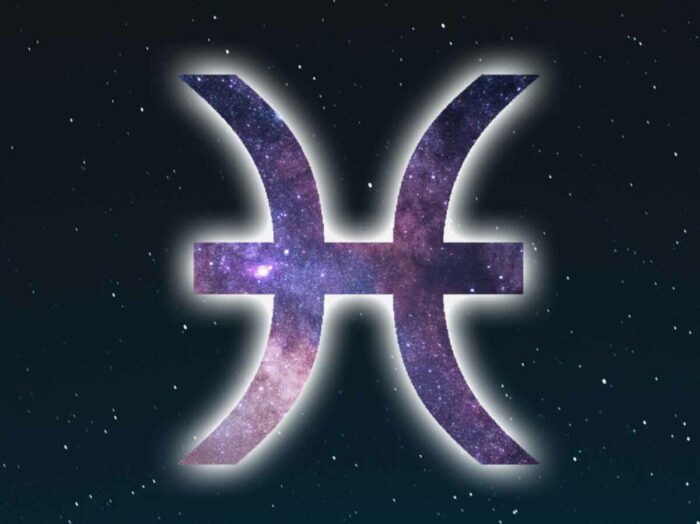 Pisceans' affinity to water means that they are emotional, sensitive, and empathetic. They're also likely to be artistic, innovative, and lovable. If you're shopping for a birthday gift or Christmas gift for a Pisces person, what should you buy? If you aren't sure, we have a few gift ideas that will help provide some inspiration. Without further ado, here are 15 gifts for Pisces – that they will love according to Astrology.
1. Celestial Coasters
Pisces loves things that are out of this world, and these celestial coasters will make them happy.
These eye-catching coasters have cool graphics of the moon, the sun, and other planets on them. They help prevent watermark on the Piscean's favorite furniture. This is a practical gift that they will actually use.
2. Acrylic Paint Set
Art is one of the things that Pisces is passionate about.
This acrylic paint set will help your Piscean release his penned up artistic energy. The set comes with 24 tubes of acrylic paint with rich pigments and 12 brushes. It will keep them busy for a long time. They can channel their imagination, sensuality, and emotion into art. Don't forget to get a canvas to make the set complete!
3. Lizzie Fortunato Women's Beatrice Purse
The Piscean woman will absolutely love Lizzie Fortunato's products and accessories…
especially this Beatrice purse. Why? Because the design is stylish and appealing to those who have the fish as their sun sign.
4. Tropical Island Wallet For Men
You just read about an excellent gift suggestion for the Piscean woman and this gift idea is for the male counterpart.
This tropical island wallet for men will suit any guy that has the Pisces as their sun sign. Pisceans have a strong affinity to water. The wallet's design inspiration — the tropical island is humid and surrounded by the sea. It is a perfect gift for Pisces guys!
5. Ethereal Throw Pillow
This beautiful and colorful throw pillow features ethereal pink pastel colors. Pastel pink is what the Piscean loves; they relate to the mystical nature of this color. If they want a home decor piece that is fitting with who they are, this throw pillow is a great addition.
6. Shower Speakers
The water sign, Pisces, is a lover of art and music.
The Piscean will love this gift that bridges her elemental affinity and passion. With this portable, waterproof speaker, she can listen to her favorite music in the shower! Of course, she can also bring this speaker anywhere she prefers. For examples, during a picnic, when she's on the bike, or use it in the living room.
7. Luxe Bedding Sets
One of the things that Pisceans are naturals at and love to do is dreaming.
This luxury bedding set provides the softness and comfort so the Piscean can enjoy having a peaceful sleep. The dreams are sweeter when you're on a comfortable bed.
8. Aviator Sunglasses
Pisceans love the water since it is the element that rules their sign (also Neptune is the ruling planet).
What that means is that they will probably enjoy going to the beach, like a lot. Or maybe the pool. Either way, when the sun shines bright during summer, they'll love these sunglasses. They can wear when they go to the beach! This pair of aviator sunglasses are perfect because they keep the sunlight out while they are laying out on the lawn chair or the sand!
9. Blue Lapis Bracelet
Sea green and shades of blue are colors that represent Pisces.
Your Piscean will fall in love with this lovely blue Lapis bracelet. It is blue which is a color they love, and it has a distinct oceany look. The bracelet is made from natural Lapis Lazuli gemstone. Related: cute matching bracelets for couples – perfect for Piscean couples!
10. Swedish Dream Sea Salt Soap
This clever exfoliating soap uses natural sea salt instead of plastic microbeads.
Microplastic is a huge environmental problem. One of the sources of microplastics is the microbeads in exfoliating skincare products. With this Rainforest Alliance Certified soap, the Piscean can reinvigorate their body without hurting his beloved ocean.
11. Penguin Cocktail Shaker
After a long day, the Pisceans sit down to enjoy a well-deserved cocktail.
People-friendly as they are, they do enjoy a moment of serenity. This shaker provides the means for your Piscean to make a cocktail at the comfort of their home. She'll appreciate the shaker's penguin design… after all, they're both closely connected to the water.
12. Gemstone Bonsai
Pisces is sensitive in many ways. One thing he's sensitive to is the energy field in the room.
This gemstone bonsai is a beautiful home decor that will bring joy to its spectator. The bonsai is made of seven different gemstones meant to keep the balance and harmony of the space. Even if the Piscean is not spiritual, I'm sure he will appreciate this interesting gift.
13. Pisces Crystal Healing Shelf Kit
Pisces is emotional and sensitive.
They are prone to hurting emotionally and spiritually. Help them to heal by getting them this thoughtful crystal healing kit. This healing kit is made specifically for Pisces. It comes with stones that align with Pisces's energy. The stones included are ruby in tourmaline, rose quartz, amethyst quartz, and green aventurine. The housing rack is made of wood. And it is a fantastic-looking gift even for people who aren't into spiritual healing.
14. Pisces Keychain
Pisceans are not known for showing off, but they will appreciate this Pisces keychain.
It displays their Piscean pride but in a subtle, private way. The keychain features the symbol of Pisces — the fishes.
15. Pisces Sign Wall Art
Your Piscean will love to have this wall art in their home.
This fabulous art print features the stars of the Pisces constellation. It is an instant digital download, so they can get it immediately right after you bought it. However, to make this gift more meaningful, you can print it out and frame it before giving to the Piscean. This is a great housewarming gift for Pisceans.
And that wraps up our list of some of the best gift ideas for Pisces we think you should check out. Save this post to Pinterest for reference later!
Download as PDF
Now you can download these gift ideas as PDF for reference later.
Download Pisces Gift Guide: 15 Gift Ideas for Pisces
Zodiac Gift Guides
All / Aries / Taurus / Gemini / Cancer / Leo / Virgo / Libra / Scorpio / Sagittarius / Capricorn / Aquarius / Pisces
Pisces ♓ Articles
All Pisces Articles / Best Friends / Birth Flowers / Birthstones / Career Guide / Cats / Colors / Dogs / Gift Guide / Lucky Numbers / Signs Pisces Likes You / Spirit Animals / Worst Matches