In my blog post for date night ideas for couples, one of the ideas was to organize a Halloween costume party. And a Halloween party wouldn't be complete without a scary and delicious cocktail punch. Get your zombies and nurses (zombie-nurses?) tipsy with one of the following alcoholic Halloween cocktail punches. These recipes are perfect for catering to a group of people.
Not sure what you should wear to the party? Find out what to wear in group Halloween costume ideas.

Alcoholic Halloween Cocktail Punch Recipes for Parties
Sparkling Apple Cider Sangria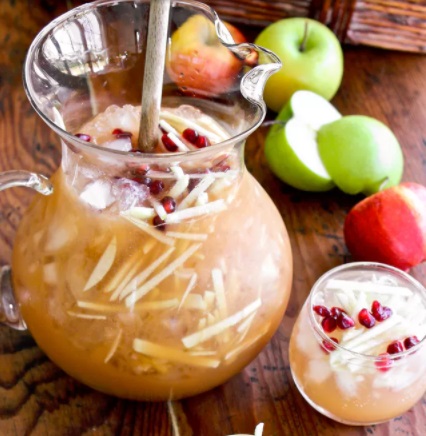 Traditionally, sangria is made with red wine, chopped fruits, brandy, and orange juice. This recipe from The Kitchn makes clever changes to the recipe, replacing some of the Spanish beverage's traditional ingredients with Fall specialties such as apple cider and pomegranate seeds. Add some cognac for the extra flavor.
Wicked Witch Punch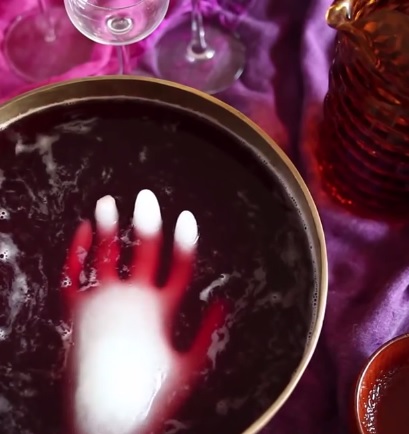 Sweet bloody vodka with a floating ghostly hand. You may use rum in place of vodka based on your preference. A fruity drink with a dash of spiciness coming from ginger syrups and cinnamon sticks.
Blackberry Basil Vodka Lemonade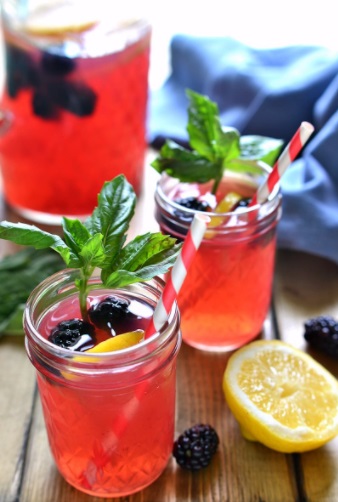 The perfect union of vodka and lemonade, sweetened by blackberry and sugar. This creative recipe's clever use of basil adds a pleasantly surprising flavor to the Halloween vodka cocktail.
Halloween Jungle Juice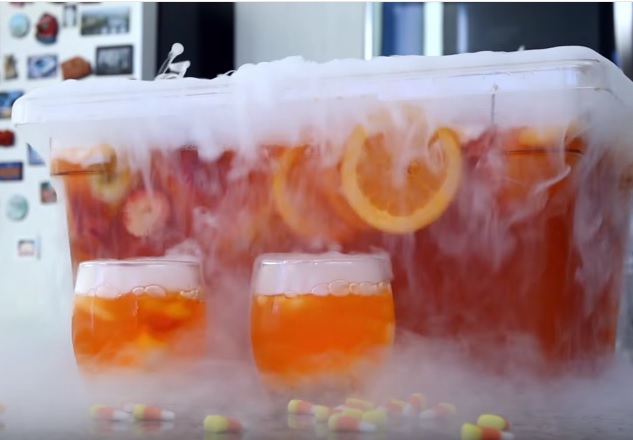 If you're looking to impress a large group of people, this smoking cocktail punch recipe from Tipsy Bartender is for you. Fruity and flavorful. An alcoholic fruit punch that packs a serious punch. Its liquor components include rum, vodka, gin, and wine.
Pumpkin Cauldron Punch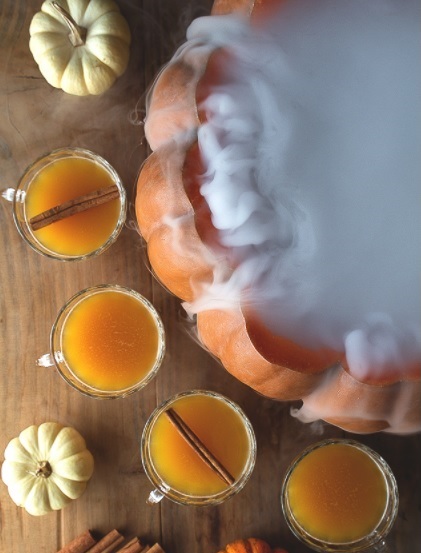 Entertain your party guests with a cocktail punch that is in a big steamy pumpkin. This drink is a visual and taste experience. Some of its ingredients include pumpkin puree, cinnamon sticks, and spiced rums; these flavorful components help bring together a tasty drink that feels distinctly Fall-like. Also, the steamy pumpkin is really fun to look at.
Mad Scientist Potions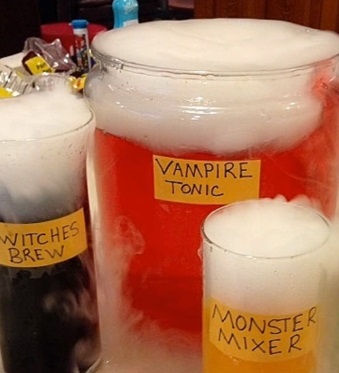 Visually impressive and relatively easy to make. This is a cocktail punch recipe that you don't want to miss.
Halloween Animal Themed Cocktail Punch Recipes
Vodka Gummy Bear Jungle Juice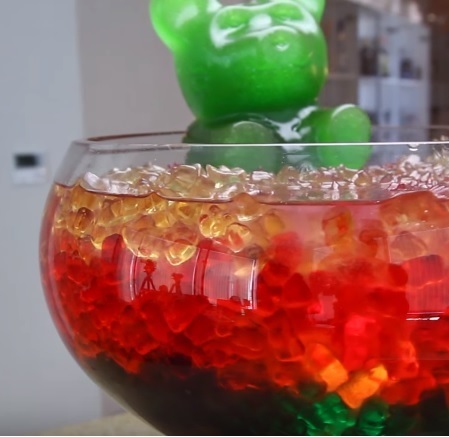 Another creative recipe from Tips Bartender. This cocktail punch requires a huge transparent container. You will fill the container with bags of gummy bears by color — topped by a big 5-lb master gummy bear. The liquor used? Rum, vodka, gin, and tequila.
Witches' Cauldron Punch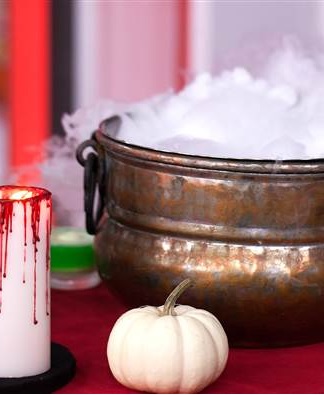 Serve this cocktail punch in a rustic iron container to be even more dramatic. The recipe calls for vanilla ice cream, and pineapple juice. The outcome? A sweet drink that has a surprising flavor. Choose your favorite liquor for this recipe to upgrade its rating from kids-friendly to adults-only.
Spider Punch
This recipe is actually quite simple, and it looks absolutely amazing. It uses the versatile vodka, cran-raspberry juice, and soda water to produce a drink that is fruity, sweet, and packs a punch. You may want to find an edible alternative for the spiders though, as the recipe uses plastic spiders.
Fish Bowl Jello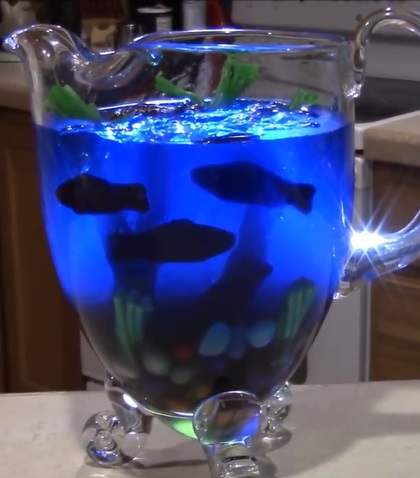 Surprise your guests with an edible fish bowl. It looks just like a fish bowl from afar — there are fish, pebbles, and grass.