Discover a comprehensive list of more than 35 housewarming gifts for single guys (i.e. for their bachelor pad warming). These ideas for guys are diverse but they have one thing in common — the male side of the population loves them. From speakers to home decoration, you will find unique ideas that are awesome but affordable at the same time. Whether you're buying for his housewarming party, Christmas, birthday, or just because, these ideas will work just as well for you and the gift recipient. Target recipients: friend, best friend, boyfriend, dad, grandfather, coworker.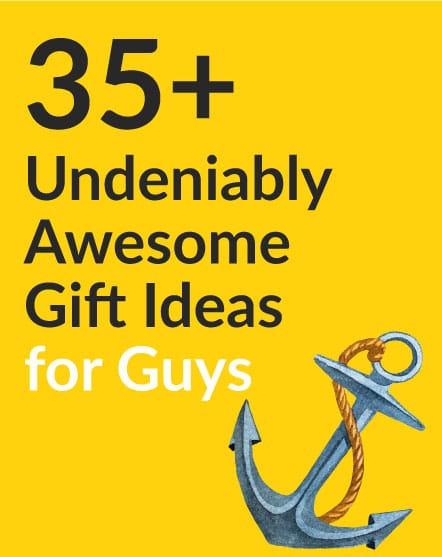 Housewarming Gifts for Men Who Are Singles (Bachelor Pad Warming Gift Ideas)
Housewarming ideas for guys.
With this quality set of portable speakers, you can bring your music along with you wherever you go. And this is true in the literal sense, as this Anker product is water proof, dust proof, and shock-resistant. So it will survive in a humid bathroom and on a sandy beach without any issues here. Even if you drop it into a pool, it will still be functioning. It's water proof rating is IP67 which means it can withstand static water 1m (about 3 feet) in depth for at least 30 minutes. The music quality is surprisingly good for a speaker set that is seemingly designed for ruggedness. While it may not be up to par for a true audiophile's standard, it hits all the high and low notes correctly.
2. Espresso and Cappuccino Maker
Enjoy a bold cup of joe in the morning. With this machine, you can make espresso and cappuccino in the comfort of your home, without having to change out of your pajamas. Or if you prefer, this is a great addition to the office too, coffee is great a revitalizing the senses and giving you the extra boost when you need it. This machine can use pods or ground coffee.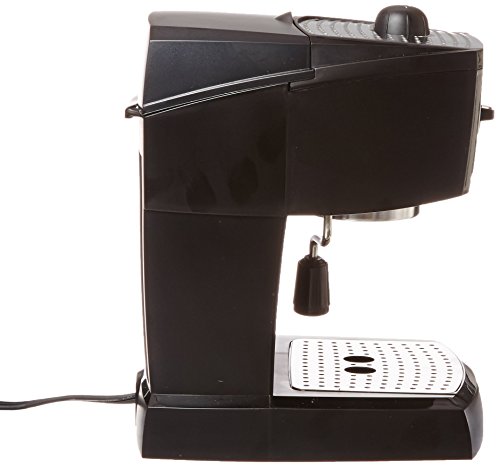 3. Braun Pulsing Shaver System
State-of-the-art electric cordless shaver by Braun. The perfect shaver for the face, neck, and back. It features an intelligent technology that automatically increases power in difficult areas and on denser hair. Men who like a real clean shave will love this shaver — its 2X OptiFoil cuts hair as short as 0.05 mm — the result is a silky smooth baby-like face. It has 5 different shaving modes for you to choose from, each mode is different in terms of intensity. The shaver comes with a charging  station that also cleans and lubricates the shaver, now that's convenient.
4. The Man The Legend Boxer Shorts
Best reserved for men in whom you have a romantic interest. This pair of funny boxers will thrill him. Hilarious design, rich colors. Made of 100% cotton knit that is comfy to wear.
5. Philips Sonicare Whitening Electric Toothbrush
If this effective electric toothbrush, you can smile with confidence without having to worry that there's something that is stuck between your teeth. One of the most loved electric toothbrush in America but its users and dentists. It guarantees whitened teeth in two weeks time. The toothbrush supports three modes: clean, white, and sensitive. It even has a two-minute timer built-in, two minutes are the recommended brushing time by many dentists. The toothbrush is rechargeable.
6. Fitness Alta Fitness Tracker
Help him to become the better version of himself. Encourage him to stay fit and healthy with this awesome fitness tracking device. It can track heartbeat, sleep, and running distance. These data can then be synced to your mobile devices with the help of the Fitbit app for reviewing — helpful charts and summary are provided. But this is so much more than just a fitness tracker, you can also see call, text, and reminder on this well-designed wearable.
7. Bellroy Slim Leather Wallet
Help the guy in your life to get rid of his pocket bulk. After all, there really isn't anything quite as unattractive as a guy with a bunch of junk in his pockets. This stylish leather wallet by Bellroy will help him to keep all of his cards and cash in one place. And, when he busts out that wallet to pay for the check, his next dinner partner will be very impressed.
This little gadget is amazing and extremely helpful when the situation arises. It's a Bluetooth tracker that allows you to find your missing keys, missing phone, or other missing items. Grab a four-pack of tiles so your guy will never lose those important items again.
This flask is classy, yet functional and will allow him to keep his whiskey in his pocket in style. It's also super handy for camping excursions or other outdoor activities where you want to get a little tipsy during the process. Cheers!
Rumor says when asked about what's the best way to make a cup of coffee, the founder of Starbucks replied french press. And this is why we're recommending this french press coffee maker for coffee-loving guys.
11. Perry Ellis Mens Ny Simple Bifold Wallet
Super practical. Hold cash and cards. 100% Leather. Has six card slots. A casual contrast stitch.
12. ck one Men's Micro Boxer Brief
For close friends and guys you share an intimate relationship with only. This gift could be a little bit weird for a regular guy friend.
13. JinHao Stainless Steel Gold Trim Fountain Pen
Super cool chrome-gold fountain pen. Might be a little bit too outstanding for everyday use, but it sure makes a memorable gift.
14. Vintage Dark Green Leather Cover Journal
Vintage and stylish notebook. Openwork leaves pendant, very exquisite. The loose-leaf design looks sophisticated and somewhat mysterious.
15. Bullko Men's Smooth Leather Buckle Belt
Imported. 1.3″ wide, smooth white leather with five holes at the tip end to fit you comfortably!. Removable Buckle and swapping buckles and allows you to cut leather down to a smaller size if necessary.
Top quality Genuine Leather. High-density canvas. Good craftsmanship. Easily fit 11.6-inch Mac Book Air in its laptop compartment. It can fit as much as a 14.5-inch laptop using the main large pocket.
17. zeroUV Matte Reflective Sunglasses
100% Protection Against Harmful UVA/UVB Rays. Vintage Inspired Frame Design. Smooth Matte Finish. Reinforced Metal Hinges.
Shiny robot is ready to take care of all your storing needs, with style. Comes in 4GB, 8GB, and 16GB.
Great for pet lovers. Turn feeding into a game with this awesome snack launcher.
20. White & Blue LED Touch Screen Watch
Super cool LED watch. Get it for less than $10.
Cool phone case for iPhone & Samsung Galaxy. Designed by artist Vivid Lee.
22. USB Coffee Mug Warmer
Keep drinks warm with USB power. No more cold coffee guys.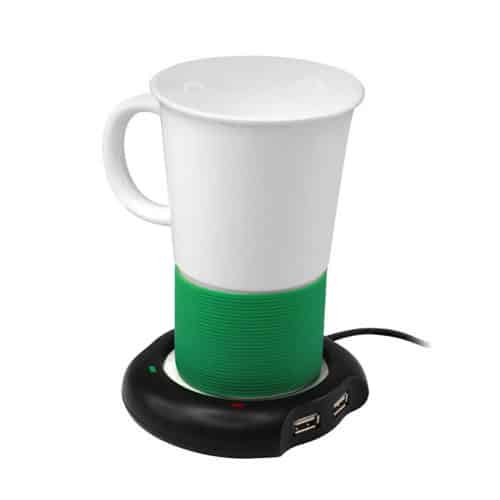 23. Galaxy Glassware 12-pc. Set
Best-value glassware with high aesthetic value. Suitable for a housewarming party or just because.
Make ice ball with this mold. Experience drinking on whole other level with the help of these cool spherical ice. Great for whiskey lovers.
25. Elephant Candleholder Set
Connect with nature from the comfort of your living room couch.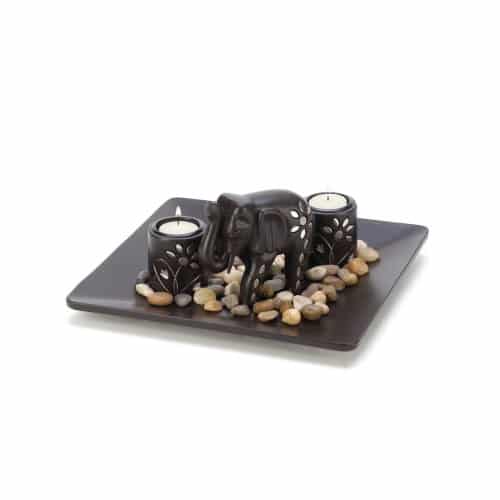 26. Poker Bluffing a Pair of Balls Beats Everything Distressed Retro Vintage Tin Sign
Humorous tin sign that works great as decor piece.
27. Owl Mug with Lid
Adorable owl mug with lid to keep warm drinks warm and cold drinks cold. Its presence brightens up the atmosphere.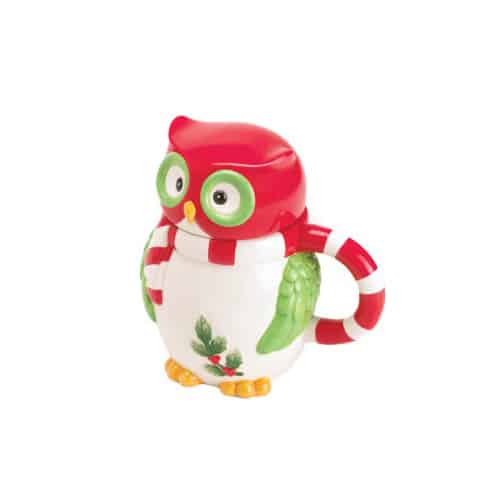 28. My Heart Has A Notification T-Shirt
Simple tee featuring a love shape with Facebook-style notification.
29. Tabletop Zen Garden Kit
Zen garden minified. Now you can have a Zen garden in-house with this kit. Beautiful piece of home decor. It brings a different mix of positive energy.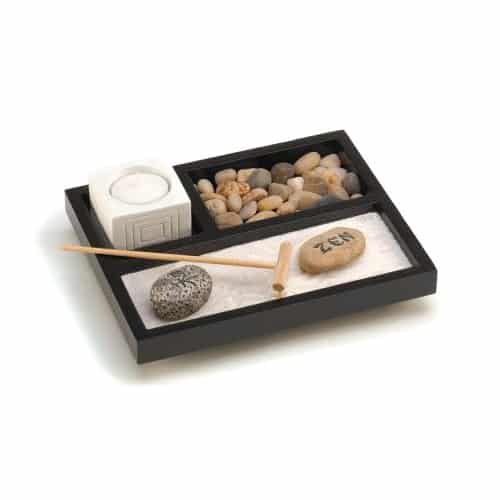 30. MiniEspresso GR Espresso Maker
Make espresso with just manpower and some coffee powder. No battery or electricity or required, everything is done with your own hands. The espresso maker, through its clever design, amplifies your grip into extraordinary pressure that is required in producing a fine cup of espresso. Perfect companion for people who are always on the go and for people who are looking to be efficient with the space in their house.
31. Good Luck Elephant Keychain
A keychain that is so much more. This adorable elephant keychain is a way to convey your wishes to its recipient.
32. Casio Watch
Punctuality is important. Help him to become or stay a punctual man by getting him a watch. This gift is also a reminder of the importance of time, so that he will treasure and be aware of the seconds that are passing him by.
33. Hershel Heritage Classic Backpack
For work, school, or lesure — this classic backpack from Hershel is there to fulfill your storing needs. Outstanding exterior with tasteful color scheme. The interior is spacious enough for all things a man need and some space for more.
34. LEGO Set
No men is a grown man. Sure, the exterior gets wrinkly but deep down there will always be a boy inside. And what better way to make a boy happy than a cool and exciting LEGO set? In this LEGO set, a volcano has erupted within the vicinity of a city! The set comes with a volcano with eruptor function with crystal element inside, four mini figures.
35. Nintendo Switch
The hottest gaming console right now. The latest offering from Nintendo is both an in-home gaming console and a handheld system. It has the main device that is handheld with a docking station that you can dock and play your favorite games on the TV. It offers many great games like Zelda, Mario, and more!
36. Amazon Gift Card
When nothing seems to meet your criteria, consider an Amazon gift card instead. Practical and safe. With the right packaging (that Amazon conveniently offers, for free), it will be an impressive gift that the recipient will love and appreciate.
---
That's all the ideas. What do you think of them? Let me know in the comment section below.