Top 15 Gifts Aquarius Men & Women Will Love
Aquarius is the eleventh of the zodiac signs. Ruled by Saturn and Uranus, the sign of the water-bearer is independent, unique, and nonconformist. It also implies that someone who was born under the air sign can be a little bit eccentric and weird.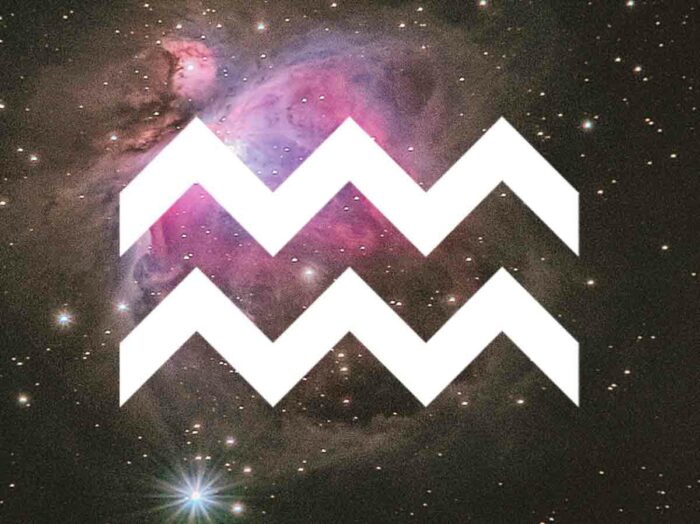 Don't worry if you're shopping for a gift for an Aquarian. Just because they are quirky doesn't mean that they are impossible to please. You just need to look in the direction that appeals to the zodiac sign's preferences. Not sure still? Don't worry, we've got you covered. Keep reading.
Whether you're shopping for the Aquarian's birthdays or Christmas, here are 15 best gifts for Aquarius that they will love.
1. Soothing Bath Salts
Aquarius loves to have a relaxing experience. I mean who doesn't?
One way they can have that is by soaking up in the bathtub with plenty of soothing bath salts. With this bath salt product, they can bring their bath experience to the next level. Did we mention that these bath salts are infused with lavender and rose petals?
2. Essential Oil Diffuser
Aquarians are into holistic healing and health.
Aromatherapy is one of the healing methods Aquarians love. With this essential oil diffuser, they can take advantage of the essential oil's aroma. The relaxing aroma calms the Aquarians mind & soul — giving them a lovely mood for the rest of the day. They will appreciate this gift of aromatherapy for sure.
3. Dream Log
Many Aquarians love to interpret dreams.
Dreams often contain symbolism that gives insight into your life when deciphered. The Aquarian will most definitely appreciate this gift. With this dream log, they can jot down their dreams right after they wake up. Dreams are usually forgotten as the day progresses; but with this journal, your Aquarian can revisit the details of her dreams later.
4. Adult Coloring Book
It is a known fact that Aquarius march to their own drummer.
They do what they want. They don't go by the rules and they are happy to use colorful language. When life gets stressful, this adult coloring book helps to relieve their stress. They can color away their stress and worries. It's therapeutic. Full of profanities, this coloring book is a dream come true for them.
5. White Noise Machine
Aquarians are independent thinkers. They keep their minds busy.
But their minds can sometimes keep on going without knowing it's time for sleep. This machine helps to calm their mind. How? By creating white noise that will get the brainwaves to go from busy beta to sleepy delta in no time. Your Aquarian will love this gift for helping her get a good night's rest.
6. Mystic Mondays Tarot Deck
Aquarians love anything that is modern and mystical.
The reason they love modern things is that they are innovative by nature. For Aquarians who are into mystical stuff, this Mystic Mondays Tarot deck is what they will love. The tarot deck comes with an instruction booklet so they can become familiar with it fast!
7. Ultra Modern Wall Art
It has already been said that those with the Aquarius sun sign loves anything modern.
This wall canvas art is modern and aesthetically pleasing. The highly individualistic Aquarians don't usually invite people over. But when they are, they can show off their unusual wall art.
8. Modern Travel Mug
Aquarians like to go where they please because of their independence trait.
If mugs have zodiac signs, the travel mug's sign is probably Aquarius. I mean you can bring them anywhere. Your Aquarian will definitely appreciate their mug counterpart. The mug is made of stainless steel. It keeps their drinks at the temperature they prefer.
9. Tea Rex Tea Infuser
The Aquarians will appreciate a lovely cup of tea that comes with a quirky tea rex (T-Rex) infuser.
This dinosaur-design tea infuser is eccentric and it makes you tea. It is also a great stress-relieving tool that Aquarians need. They can squeeze it when their busy minds begin to stress.
10. Money Savvy Pig
Even though Aquarians march to their own beat, they aren't selfish.
Aquarians are humanitarian by nature so they often donate to charity when they can afford to. This cute piggy bank separates the coins for savings, spending, donating, and investing. It also has a cute design that some may consider quirky.
11. Temporary Tattoos
Independent and oblivious to other people's opinions, Aquarians aren't afraid to stand out.
With these temporary tattoos, they can most definitely make a statement. Some of those who have this sun sign may even be covered in real tattoos. However, there are many who choose not to go that route but still love to have a tattoo experience. Now they can — with the help of this temporary tattoo set.
12. Modern Paperweight
People born under Aquarius sun sign are innovative and have a knack for anything modern.
That is why this stainless steel modern paperweight is a great gift. They can put it on their desk, mantle, or table as it will add that modern accent to their home! They will most definitely appreciate this office supplies product.
13. Aquarius Zodiac Crystal Set
Some Aquarians are into spiritual healing…
…and crystal healing is one of the ways to do that. This zodiac crystal set contains stones that are specifically curated for Aquarius. The stones that this set includes are the rose quartz, rhodonite, pyrite, and the kyanite point. The rack that houses the stones is made of wood. When not used for healing, the stones are an excellent decorative piece for your room.
14. Cute Aquarius Ring
The perfect gift for Aquarius boys, girls, and adults who are young at heart.
This cute ring features the water bearer — the symbol of Aquarius. It is made of tungsten, so it's scratch-resistant. The ring has a gray satin brush exterior, and a rose gold interior. The water bearer is engraved in the front. This ring can be worn by your Aquarian in style to make a statement. This ring would make a great birthday or Christmas gift for your favorite Aquarian. Here are some equally cute ring holders to keep the ring safe.
15. Aquarius Facts T-Shirt
Any Aquarian would love to have a T-shirt that sings praise for them…
…preferably in a unique style, like on a nutrition facts label. Aquarius want their strong points made clear such as their intelligence, sarcastic ways, loyalty. The t-shirt also describes Aquarius is the kindest when treated well and dangerous if provoked. They will appreciate this fun, humorous gift.
And with that we're wrapping up the list of gifts for Aquarius we think they'll love. We hope you've found some inspiration from this gift guide! Save this post to Pinterest for reference!
Zodiac Gift Guides
All / Aries / Taurus / Gemini / Cancer / Leo / Virgo / Libra / Scorpio / Sagittarius / Capricorn / Aquarius / Pisces
Articles about Aquarius ♒
All Aquarius Articles / Best Friends / Birth Flowers / Birthstones / Career Guide / Cats / Colors / Dogs / Flirting / Gift Guide / Lucky Numbers / Signs Aquarius Likes You / Spirit Animals / Worst Matches