If you have a Taurus friend or loved one who you are struggling to buy a gift for, this guide will help you narrow that down. Below are 15 choices of the most ideal Taurus gifts. Surely, your special Taurean will appreciate at least one of these!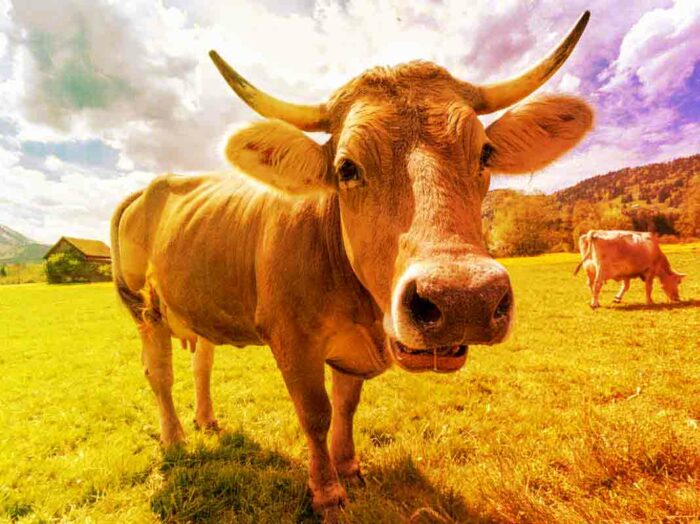 15 Gifts Taurus Men and Women Love
Let's jump right in.
1. Silverware
It is a known fact that the typical Taurus loves to eat and loves luxury.
Why not get your favorite Taurus the thing that will represent both! They can enjoy using their luxurious fork, spoon, and knife set while they go and eat their favorite meals. The cutlery is made of stainless steel and is plated in gold. That is a sure way to make your favorite Taurus the happiest individual around. You can find this amazing gift on Amazon.
2. Hanging Planter
Taurus is an earth sign so that means those who have this sun sign will gravitate anything that is relevant to earth.
Plants most definitely are great gifts with some Earth element. Get your favorite Taurus a luxurious hanging planter. This planter is round and gold-plated. The Taurus can put the plants they want and show them off. This gift will be more than appreciated.
3. Pillow
Taureans love to lay around and be comfortable.
Why not surprise your Taurus friend or loved one by getting them the best pillow they can use for sleeping. It has a cool zipping cover and it is a shredded memory pillow which means it will provide plenty of comfort for sleeping or resting time. This is the kind of gifts that will help the Taurus sleep better.
4. Coffee Maker
Taurus folks are aficionados of all things luxury and comfort.
Nothing speaks for both other than a piping hot cup of coffee or a cup of latte or a cappuccino. Go and surprise your Taurus friend by getting the best coffee maker around which will provide them the comfort they are looking for each and every morning!
5. Bottle Opener
Your Taurus friend or loved one enjoys having some bubbly every now and then.
And why not give them the gift that they are guaranteed to love. A vintage skeleton key gold bottle opener that is made with metal that is sturdy. The bottle opener has a ringed design and a beaded texture are decorated at the top, with a golden tassel just to add in the elegant finish. This luxurious gift can be found on Amazon.
6. Artisan Sketchbook
Taureans are creative by nature and they also love luxury.
Why not give your Taurus buddy a gift that embraces their love for luxury? Provide them the opportunity to express their creativity by giving them this luxurious sketchbook. This artisan sketchbook has plenty of unlined paper that they can draw, paint, or write on. This fantastic leather gift.
7. Designer Leather Bag
Is there a special female in your life who is a Taurus?
The Taurus woman will love this designer leather handbag that she can show off and wear in a fashionable way. Taurus loves anything luxurious and Venus is the planet that rules the sign and represents beauty. This designer handbag is both luxurious and beautiful and she will absolutely adore it. You can purchase this leather gift on Amazon.
8. Chocolate Gift
Taureans love chocolate, and they will absolutely love having a chocolate fountain in their homes even more.
The Taurus can have their chocolate at any time of the day. They can dip some fruit or pretzels into the chocolatey goodness! This is actually a dream come true for the average Taurus! Surprise that special Taurus in your life with this gift and you will win their heart forever. This gift can be found on Amazon.
9. Flower Vase
Taurus loves flowers and they love a luxurious vase to put them in and this is why this modern and beautiful vase is a great gift.
The Taurean can take comfort in having this gorgeous vase in their homes which will even make them feel more secure. That is quite meaningful to a Taurus. This aesthetic gift can be purchased on Amazon.
10. A Musical Gift
Taureans love music, and also love wood, as well as jewelry and any other type of prized possession.
Why not give your favorite Taurus one of the best gifts that will represent all of it? Every time this heart-shape music box opens up, it will play the comforting melody, Castle in the Sky. This beautiful gift can be purchased on Amazon.
11. Luxurious Green Quilt
Provide your favorite Taurus with the comfort they are craving by giving them this luxurious gift.
This beautiful quilt is made with microfiber and is very soft to the touch. The bonus is that this quilt comes in earth colors which also matches the element of the Taurus. This quilt is an earthy green, and you can purchase it on Amazon.
12. Slow Cooker
Taurus men and women love food, and that is a known fact, and they also are quite patient and tenacious.
Why not gift your Taurean friend or loved one with a slow cooker crockpot that is of excellent quality? They can create their delicious creations while they use the crockpot to slow cook, to steam, to sear, or to sauté all in the same pot. The cleanup is easy as well. This is guaranteed to make your Taurus friend very happy. This crockpot can be purchased on Amazon.
13. Chocolate Body Butter
Taurus loves chocolate, while this body butter is not literally made out of it…
It has that appearance of chocolate, but it is made with coffee essential oil, shea butter, jojoba oil, and vanilla essential oil; it smells divine! The body butter provides the skin with the ultimate comfort which the Taurean will absolutely cherish! Not only is it heaven for them to apply, but the smell is comforting and it looks like chocolate! Surprise that special Taurean with this amazing body butter from Etsy.
14. Mint Chocolate Bath Bomb
If you are on a budget but you want to surprise your special Taurean with something they are going to absolutely love…
…then you will want to head over to Etsy and send them this mint chocolate bath bomb. This inexpensive bath bomb will not only smell like mint chocolate but it is the ultimate comforting thing that can be used while taking a warm and pleasurable bath. It is made with Epsom salt which provides extra comfort – just what the Taurus craves.
15. Taurus Zodiac Crystals Gifts
One of the ultimate gifts you can get your favorite Taurus.
A healing large crystal set that consists of healing stones that are geared towards those who have the Taurus sun sign. The stones that are meant to be healing to the Taurean are green aventurine, lapis lazuli, selenite tower, malachite, tigers eye, and black kyanite. This will be appreciated by those who are having a hard time and need healing. This crystal set is an extremely thoughtful and meaningful gift for a Taurus. Get it for Christmas, Birthday, or when the Taurus seems distressed.
What do you think is the best gift for a Taurus person?
What do you think of these gifts above? Did you find any gift ideas that you think will work for your particular Taurus friend or family member?
Zodiac Gift Guides
All / Aries / Taurus / Gemini / Cancer / Leo / Virgo / Libra / Scorpio / Sagittarius / Capricorn / Aquarius / Pisces
Taurus Articles