Discover some of the best cheap date ideas that are fun but almost don't cost anything. Find out how you can have lots of fun on a budget with the help of these 80 fun date ideas — some of these cheap ideas are even FREE, talk about real saving.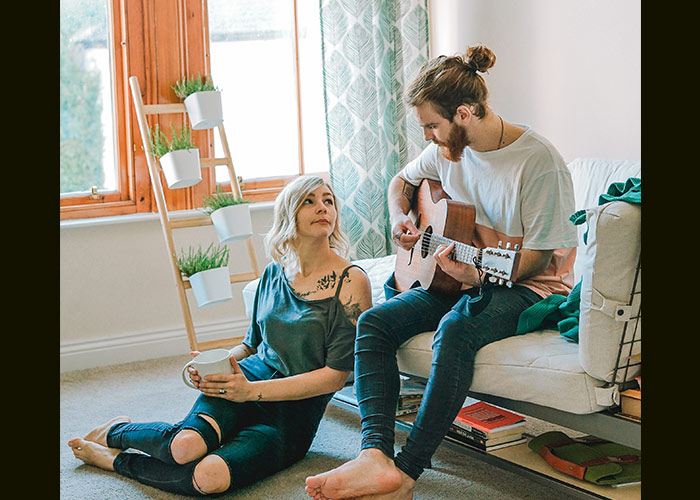 Fancy cars, champagne, high-end restaurants, everything money can afford. It's every girl's dream date. Who wouldn't enjoy being treated like royalty? True, but not all can afford this luxury. The good news is, realistically speaking, you don't need all this to make someone feel special. In this article, you will find just how to do that from a list of 80 fun cheap date ideas.
There are many other ways to make that moment unforgettable. There's no need to burn a hole in your pockets, or be like a one day millionaire just to have that "perfect date". Here are some awesome cheap date ideas you never imagined would work. And remember, planning a date can work both ways. If guys can do it, so can the girls! Woot woot!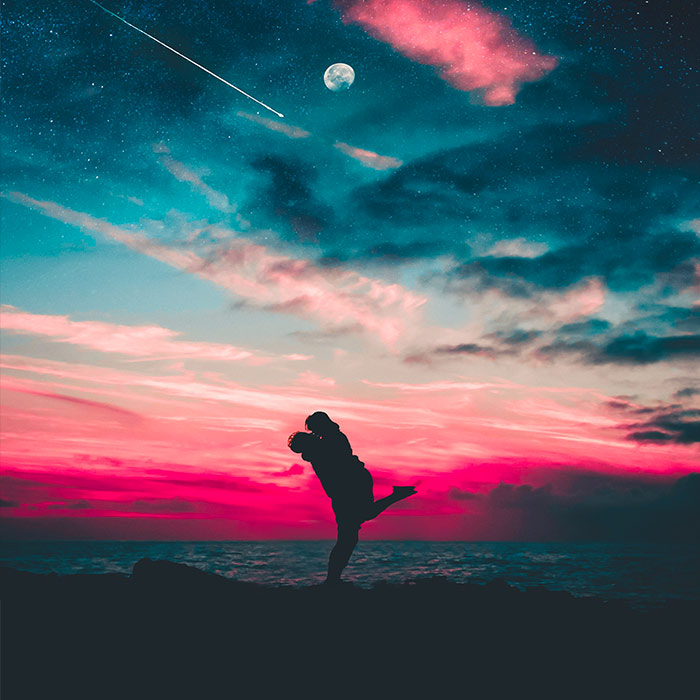 Always check the theater for the schedule. You don't want to get there too early and feel awkward. You won't even realize that you're spending more than what you've planned for just to break the ice. You know what's even cheaper? An at-home movie date night that is both romantic and cost-effective.
2. Dinner
You can go to the local fast food, get pasta, and do that The Lady and the Tramp scene where two dogs chewed on the opposite ends of the same noodle and nibbled their way to the center and kiss.
3. Concert
Wait for that moment when your date has to whisper what he has to say close to your ear just so you could hear. Oh, the moves!
4. Bar hopping
Always a good excuse to get tipsy and flirt. But control yourself, you don't want to end up like some drunk initiating a fight with those big-muscled guys in a black, leather jacket from the bikers club.
5. Clubbing
Similar to bar hopping, always a good venue for a little drink while busting your moves to that "toogsh-toogsh-toogsh" beat with matching laser lights.
6. Coffee
The easiest, safest date. You can always sound casual when asking, and it wouldn't really cost much knowing that coffee usually goes with cookies or cake slices. Check out our coffee date ideas article for more info.
7. Comedy club
If you're a good sport, you're game, and you can take on bashers, then go for it. You and your date can laugh your heart out and end up with a stiff jaw afterward. just kidding! Find a comedy club near you on Yelp.
8. Museum
While some museums have pricey tickets, some also offer discounted rates on certain days. Be on the lookout for these sale seats.
9. Bowling
If you don't have a single idea about bowling, use this to your advantage by asking your date to teach you. Gives you an excuse to let your date stand close to you.
10. Karaoke
Even if you sound like a frog, you won't realize you're already singing to the tune that's playing. And not only that, it gives you a chance to dedicate a song to your date.
These cute date ideas are just what you need.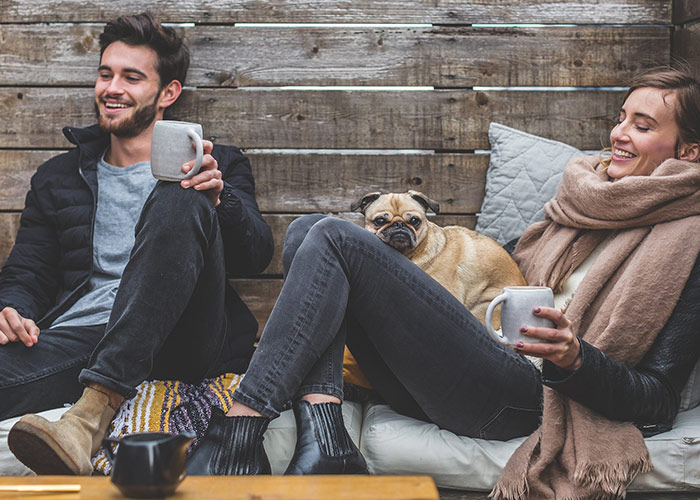 11. Go shopping
The rule is not to overspend, but to give a good chance to know each other better. Gives you an idea of what to bring, and when the supplies run out. Another good reason to see your date!
12. Volunteer for an outreach program
Though you two still need to do what you need to, it shows that you also have a soft spot, a pure heart.
13. Do a photo shoot
You don't need a professional DSLR camera for this, you can use your phones instead. Pick a nice spot, strike a pose, be yourself.
14.Play mini-golf
Just a friendly game to warm up. Play it while having snacks on the side and put on a betting game. The loser gets to do something special for the winner.
15. Theme park
It's time to show off. Show your date you'll do what it takes to take home that big bear. Paste that cute smile on your face and let your date see those cute, little, puppy eyes. Check out these date ideas if you live in NYC.
16. Go to the animal shelter
Show him how compassionate you are by supporting homeless animals. You might even end up become a cat owner or a dog owner in the process.
17. Go to a sports game
Given that not all women are into sports, it still helps to be supportive of your date's interest.
18. Watch a play
It doesn't necessarily need to be something grand, you can watch your sibling's play at school, or a play that's organized by your local community. Buy a few snacks, learn to appreciate the small things together.
19. Play a game of paintball
Team up with some friends for some action. Super cool and could be super funny at the same time.
20. Horseback riding
It would be more favorable if you could ride together. Now there's a reason to give those unsolicited hugs.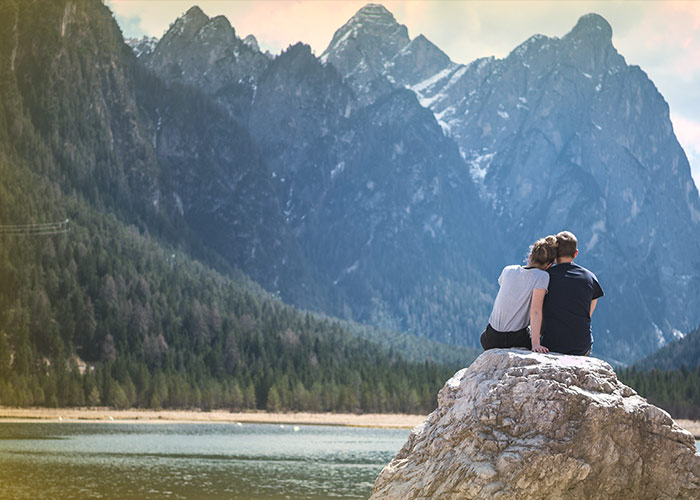 Let's get lovey dovey with one of these romantic date ideas.
21. Watch the sunrise/sunset
The classic date that always makes your heart stop. Just cherish the moment and hear each other's heartbeat.
22. Stargazing
Stars always bring out that magical feeling between two people. Talk about your dreams, your ambitions, get to know your date better. Check out this helpful stargazer's guide if you aren't so sure what to look for in the wide night sky.
23. Take a walk along a quiet trail
This is the best time to just stroll along, be yourself, and just talk. Crack jokes, tell stories, ask them questions to get to know them more — just build up some good rapport.
24. Spend a day at the lake
Pack a few eats and just spend a lazy day together. Let your date lie on your lap and stroke his hair while you're reading a book. Sometimes silence speaks itself when words can't.
25. Sign up for short classes
Any type will do, as long as it's relevant to your date's interest. Be encouraging, show that you'll always be there.
26. Do something naughty
Just the right amount of teasing can make the night cheesy for you. You can play strip poker, truth or dare, or whatever you think would make you both open up and be more comfortable with each other.
27. Learn pottery
Have you seen the movie Ghost by Patrick Swayze and Demi Moore? Do your own remake of the pottery scene and play a romantic song in the background.
28. Cozy up by the fireplace
Sip some wine and get comfy. We have to admit, the fireplace sets the mood and makes the moment sexier than ever.
29. Go hill-climbing
Nothing beats holdings hand while trekking. Look out for the window to show a small, sweet gesture like wiping your date's face when sweating.
30. Ride a Ferris wheel
Wait for the moment when you're on top. When you're finally there, shout your heart out and tell the world how you feel for your date.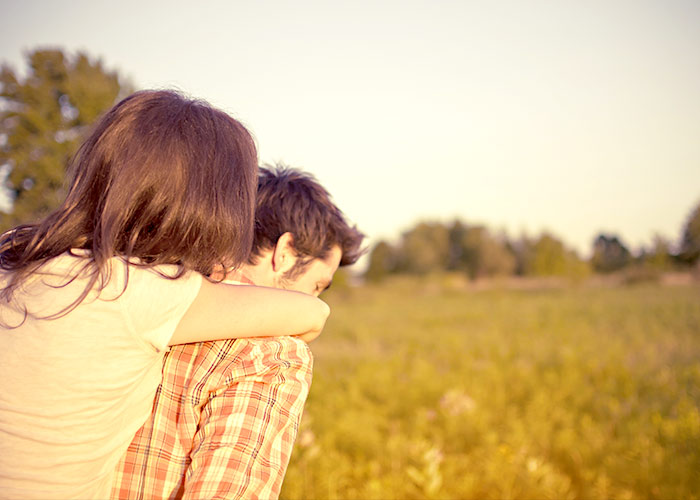 Teenagers aren't usually known for having deep pockets. Find out how you can date without spending too much money with the help of these cheap ideas for teen couples.
31. Roller derby
Gather your friends and enjoy a bit of contact sport. Perfect time to sweat a without being conscious about it. Just make sure you don't reek, though.
32. Play a board game at the patio
No one's too old to play board games. It's a traditional, recreational way to spend time together right at your very own home.
33. Ice Cream
Share ice cream at the ice cream parlor. Overrated, the usual hangout for teens. Though it is, it still serves the same purpose. This idea was also featured in our late night dates article.
34. Visit the arcade
Games can sure bring out the competitive side of you. Try the Dance Revo, everyone around will see how good you two look together.
35. Take a hike
Aside from the thrill, it gets you to explore things together. Play the "Survival of the Fittest" game while you're at it. Eat worms and the likes. Nah, just messin' with you.
36. Skateboard
You don't expect girls to be really good at this, but you can always play student-teacher during these times. Arm yourself with the proper gear though, we don't want to get bruised badly.
37. Play Twister
Doesn't matter if you're not as flexible as those worms on MIB. Get a kick out of those insane moments and take pics for souvenirs. At least you'll still have something to laugh about even after the game.
38. Go to a party together
This one is a sure hit. Aside from looking like a real couple, you don't need to spend anything at all. You get free food and drinks, and sometimes, even take home souvenirs.
You can go out with a couple of friends and split the cost of your date. Some merchants even offer group discounts that you can take advantage of.
40. Library date
Nothing beats the old trick. Meet up, grab a couple of books as props, flirt discreetly. Hold hands under the table, giggle, and pass notes though you're just beside each other.
Find fun things for couples to do in spring from this list of best cheap date ideas in spring.
This is always the answer when you can't think of anything else. It's the ideal time to enjoy the weather and devour your packed lunch.
42. Drive-in movie
Yes, it still exists. It may be a bit of old school, but still does wonders and still lets taunts you try to concentrate while watching.
43. Bike ride
If you don't have a bike, rent one. You can ride in two separate bikes, or better yet, get on a 2-seater bike. Go from one place to another, discover a new hideout together.
44. Plant flowers and greens
What a perfect time to contribute positively to the environment! Plant and don't be afraid to get your hands dirty. Sometimes dirty can also look sexy!
45. Jog together
Get fit, do some laps, race each other. Get yourself close to your date while running, then pretend you tripped over and accidentally fell on him. Cheesy!
46. Visit the park
Just walk around, sniff the clean air, reminisce. Try walking barefoot and just feel the ground on your toes. Glimpse at your date from time to time, smile give him that cheeky look.
47. Walk the dog
Take your furry buddies along and show off their tricks. Cute stuff to get your date's attention.
48. Go for a road trip
Not necessarily out of town, you can simply go around your community and play a few pranks on your neighbors. A little mischief will spice up your connection.
49. Go to a botanical garden
Take joy on that enchanting moment, seeing what beauty nature can give. It feels refreshing to be surrounded by greens once in a while.
50. Spring cleaning
Not everyone would enjoy cleaning but it's like hitting two birds with one stone. You get to enjoy it with your man, and you get to spruce up the house without having to do everything by yourself.
Related: Fun Spring Things to Do for Adults
Related: Cheap Spring Date Ideas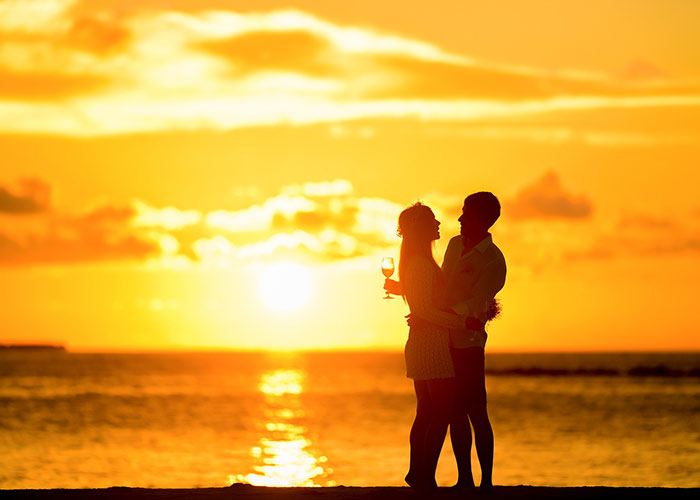 Find fun things for couples to do in summer from this list of great cheap date ideas in summer.
51. Party at the beach
Everybody's looking forward to every beach party, but showing up with your date is way much better. You get to rave it up and get kinky with your man at the same time.
52. Camp out
You can do this even right at your own backyard. Set up a tent, tell ghost stories, and set the mood for something else.
53. Canoeing or paddle boating
Doing this under the moonlight will knock off a romantic, whimsical twinkle that'll surely make him fall for you more.
54. Grill it
Nothing like an old barbecue party to keep the house pumped. Invite your date's family, take this chance to impress them by showing off how mouth-watering your barbecue can get.
55. Set up a scavenger hunt
We always loved this game when we were kids. It's not too late though, make your own rendition by giving out wacky stuff that will make your date know more about you.
56. Go to the local carnival/amusement park
Always aim for the win! Be the power couple and do what it takes to win those mini-games.
57. Free outdoor concert
Break free and just go wild with the crowd. Be yourself and be appreciate that happy feeling when you're together.
58. Go fishing
We're not expecting you to catch a ton, but the tranquility gives you the opportunity to share thoughts with each other.
59. Tube down the river
An exciting adventure that two can both experience. One hell of a ride when the flow gets a little rough, brace yourselves and have a blast!
60. Dinner and drinks at the rooftop
Prepare a well-set table, chill a few drinks, exchange rib-tickling stories, then transition to semi-serious talk about how you feel.
61. Hit the pool
Find one that is more casual and less sporty. After all, it wouldn't be fun if you can't use one of these exciting adult-size pool floats.
Related:-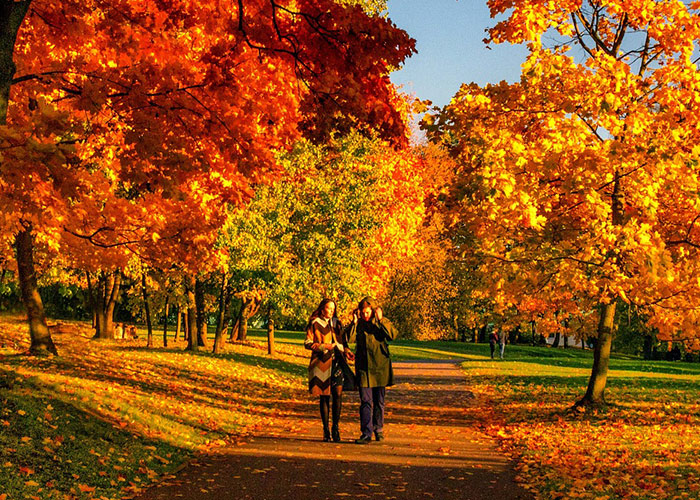 Find fun things for couples to do in fall from this list of awesome cheap date ideas in fall.
62. Apple picking
Let's admit, men are not really looking forward to apple picking. They're secretly wishing for their date to fall and grab that chance to be the knight and shining armor of the damsel in distress.
63. Backyard cleaning
It may not sound much, but you won't even notice how fast you'll get the place cleaned when you're also busy messing around while cleaning.
64. Pick pumpkins at the pumpkin patch
Pick a couple and use your creativity to carve your own lanterns. Try to make them look like your date's funny face.
Simple and sweet. Remind each other that things don't always need to be complicated. This time, it's just you and him, nothing else.
66. Bake pies together
Get crazy over pies. Bake them, eat them, throw them at each other and end up looking hilarious.
67. Attend a fall party
Like all the parties you attend, you get everything for free. Not that you're a cheapskate, it's often a "graceful" way of silently saying "I don't have the money right now, so let's just take advantage of our dude's party".
68. Watch a football game
See a live game, doesn't matter if it's a professional team or a local university. Have a mutual decision on which team to side on, cheer on every winning moment, and don't be shy to shout "boos" to the opposite team.
Imagine it's like you're part of the movie "Maze Runner". But this time, there are no nasty creatures to gobble you up. Use your senses to find each other.
70. Get spooked
The local cemetery isn't exactly your first choice when dating, but the rush itself makes the moment unforgettable.
71. Make Halloween costumes together
Whip up a couple of Halloween costumes. Prepare something like Gomez and Morticia Addams, Bella and Edward Cullen, Chucky and his psycho bride.
Related:-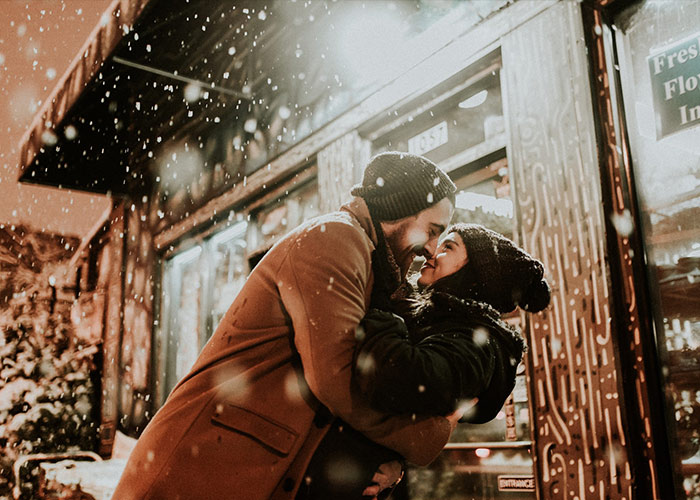 Find fun things for couples to do in winter from this list of good date ideas in winter.
72. Ice skating
Get out there and enjoy the cold weather. Do some figure skating, like the movie "Cutting Edge". Let your warm hearts melt the ice.
73. Watch TV series/movies indoors and chill
Since it's cold out there, you might want to just snuggle under the same blanket, watch and have a couple of drinks instead.
74. Check out ice sculptures
Appreciating winter art is not a bad way to kill time. Aside from having something to talk about, you'll be amazed to see how these fine pieces of art are made.
75. Snowball fight
Have fun! Enjoy the snow, make snowballs, build a fort, and team up with friends or family.
76. Fun Sledding
Another way of looking funny without getting embarrassed at all. Take turns pushing each other or hop on the same sled. Play tricks and feel the adrenaline rush.
77. Watch a hockey game
Get a buzz from a good game on ice. Root and bet on your own team. Compromise on the prize.
78. Have a sleepover
Invite a group of friends and have a slumber party at home. Prepare games that need to have pairs as players and create that bonding moment.
79. Have a cook-off
Challenge your culinary skills. You can either bake or try doing a dish that you're both not familiar with, then see which one is better. Remember to be a good sport!
80. Take a hike and build a bonfire
Explore the beauty of nature even when it's winter. Camp out and build a bonfire. Enjoy a warm cup of chocolate, toast marshmallows, play the guitar, and sing together.
81. Attend a Christmas tree lighting event
Join the crowd and be bedazzled with the colorful lights. Feel the spirit and tell each other what you want for Christmas.
Read also: 5 Cheap Date Ideas For Winter
With the last section, we're wrapping up this exhaustive list of cheap date ideas. These are just a few suggestions on what to do and how to make your date as mind-blowing as possible. Now it' all up to you. Do your best, and make sure you impress your date with your prowess as a person, not money!
You know what you can do to save even more money? By not spending any money at all on a date. Find out how to date for free in this article.