Work the third shift? Sleep schedule messed up due to jet lag? Just a night owl with an off-kilter circadian rhythm? Never fear, we have lots of great late-night date ideas for you and your nocturnal sweetie!
Late Night Date: 8 Ideas for Couples Past Bedtime
Find a secluded area and watch the stars. If you have a backyard or access to another safe and private outdoor space, then you could throw down a blanket and watch the stars. Bring some cups of warm apple cider or cocoa and cuddle up together under a cozy blanket. Did we mention that this late-night date idea is free?
Hit up a 24-hour diner or waffle house. Is there anything better than scrambled eggs or chicken and waffles at two in the morning? Sharing a meal with the person you love is always a great date idea, and plenty of cities have all-night eateries. Make this late-night date idea extra romantic by ordering different meals and sampling each others' dishes.
Have a 'back of the fridge' cooking competition. This is a good way to have some fun with your partner and clean out your kitchen at the same time. Challenge each other to come up with the most delicious dish, using only the ingredients that you already have in your fridge and cupboards. You'll have fun being resourceful and coming up with silly combinations. You might even inadvertently discover your next favorite meal! Beware though, this late-night date idea is going to make you fat!
Watch an old classic movie. Netflix and chill is a date night staple. Use your late night date as an opportunity to watch whatever cinematic classic has been on your 'to watch' list for far too long.
Learn something new. The stores may be closed, but Youtube is always open. Find some nifty tutorials and learn something new together. You can take turns choosing videos and compete to see who can master new skills the quickest.
Put on some music and dance! Just be sure to keep the volume low. Other people are trying to sleep.
Take a post-midnight trip to Wal-Mart. If there's a Wal-Mart near you, chances are it's open. Most Wal-Mart locations are open twenty-four hours, and the skeleton crew staff probably won't care if you take your sweet time and mess around a little. Try on clothes, play with light sabers and balls in the toy department, or sample cheap perfumes in cosmetics. One way to pass the time is to compete in a scavenger hunt. You could each create a list of items (or interesting people) to find. Whoever loses buys the other all the off-brand Wal-Mart junk food they could want.
Isn't it obvious what the two of you could be doing? When all else fails: sex! Put on your sexiest underwear, dim the lights, and get to it. When you're done, hold each other close and enjoy the romance of the night.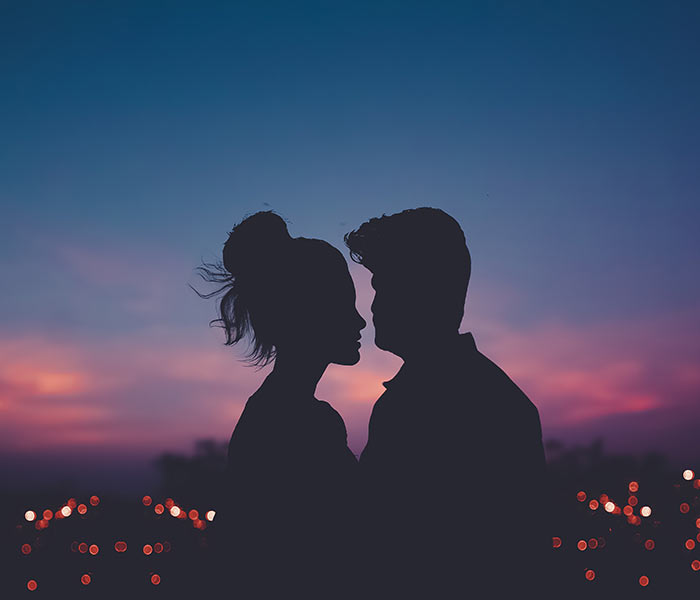 The stars in the sky, and the moon waxing or waning overhead, the stillness that comes with the majority of the population sleeping, it all culminates in a setting that will make your date night seem like a wonderfully timeless love affair. Now, get to it! Grab your fellow creature of the night and get your late night date started.
[Bonus Conten] Late Night Dates in Social Media and Blogs
Extreme late night date next to a volcano. Are you up for it?
https://www.instagram.com/p/BrUwDHOlJPG/
Ten At-Home Date Ideas after Bedtime by Daily Mom
Family Game Night Ideas by iMom