Tween Stocking Stuffer Ideas for Boys
Tweens are children aged between 9 and 12 — they are basically senior kids. Tween boys and girls are usually not difficult to shop for. On the contrary, they can be fun to shop for. On top of the usual gifts that kids like, you can also throw in some grown-up (think teenagers, not adults) stuff in there and they'll still appreciate it.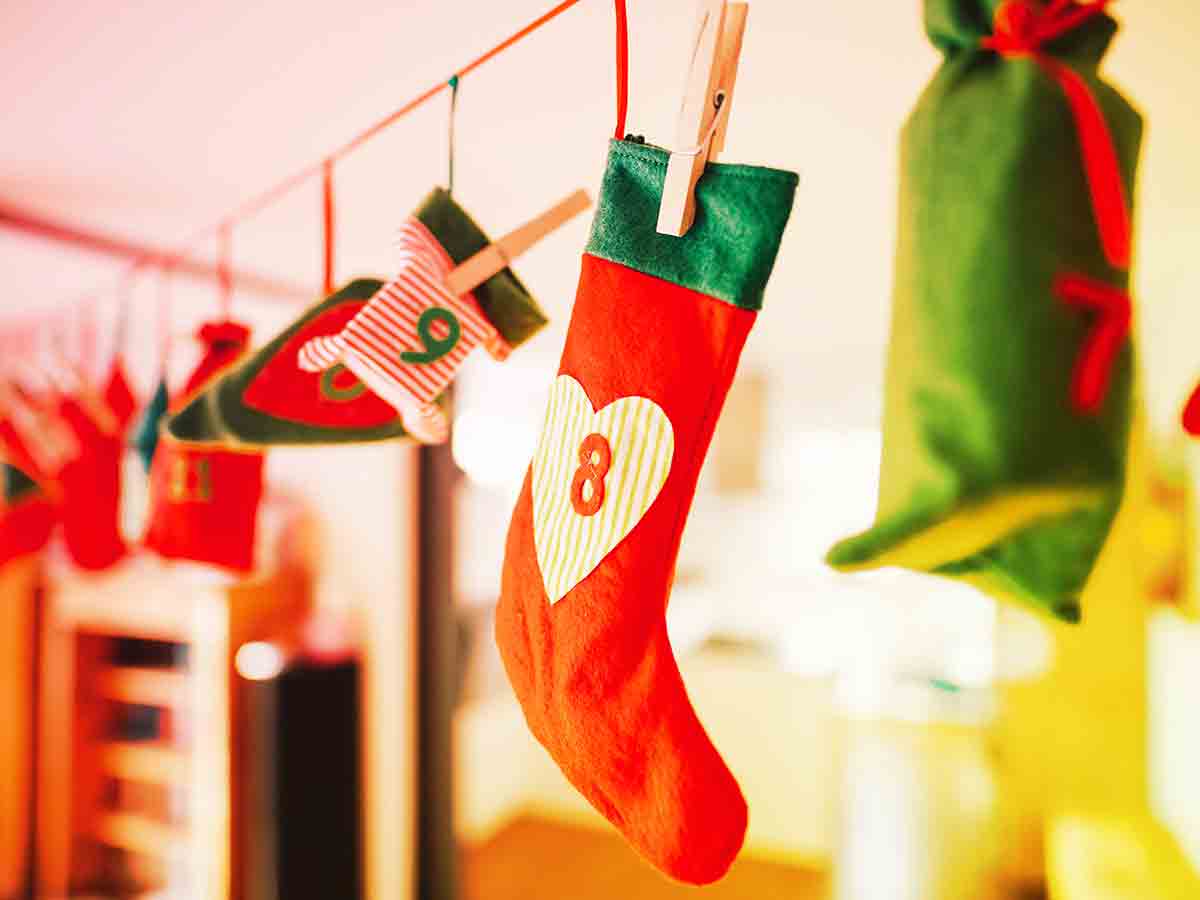 This is especially true for a low-stake gift like their Christmas stocking stuffers. As a matter of fact, this is a great opportunity for you to try out different (small & inexpensive) gifts to find out more about their interests.
So far we have covered stocking stuffers for teen boys, teen girls, men, and tween girls. Now it's time for some (100!) unique ideas for a tween boy's stocking stuffers.
Tween Boy Stocking Stuffers
Snacks
Candy
Bubble gum
Baseball cap
Beanie hat
Earmuffs
Sunglasses
Scarf
T-shirt
Hoodie
Gloves
Belt
Exotic shoelaces
String bag
Wallet
Lanyard
Ring
Keychain
Wristwatch
Lip balm
Body lotion
Soap
Face wash
Face cream
Hand cream
Hand sanitizer
Toothbrush
Toothpaste
Body spray
Deodorant
Hair clay
Comb
Cute bandaids
Finger puppets
Fidget spinner
Squeeze toy
Water gun
Model kit
Magnets
Screwdriver set
Magnifier
Commemorative stamp
Commemorative coin
Stickers
Notebook
Scissors
Cutter
Pen
Mechanical pencil
Highlighter
Eraser
Ruler
Pencil pouch
Post-it notes
Index cards
Paperclips
Stapler
Calculator
Cute sharpener
Crayon
Watercolor
Acrylic paint set
Palette
Paintbrush
Calligraphy pen
Calligraphy Beginner's Guide
Mug marker
Coloring book
Magazine
Bookmark
Boardgame
Movie ticket
Harmonica
Wireless earphones
Phone case
Power bank
Wireless charging pad
Micro SD card
Selfie stick
Cash!
And that's the list of small gifts that will fit your tween son's Christmas stocking. Did you find any stocking stuffers that will work for him? By the way, if you're also shopping for the main Christmas gift, check out these tween boy gift ideas for inspiration.
PDF & Image of these Stocking Stuffer Ideas
If you want to keep these tween boy stocking stuffer ideas for reference, you can:
Follow our Tween board on Pinterest.
Stocking Stuffer Guide
Tween Ideas
https://www.instagram.com/p/B2O1i1DnoAP/