A list of 30+ amazing gift ideas that tween girls actually want. Shopping for a tween girl doesn't have to be difficult, as long as you're willing to think out of the box. If you're not sure, check out our recommended gifts below for inspiration. These gift ideas are great for every occasion… birthday, Christmas, graduation, or even just because. They're suitable for girls aged 8-14.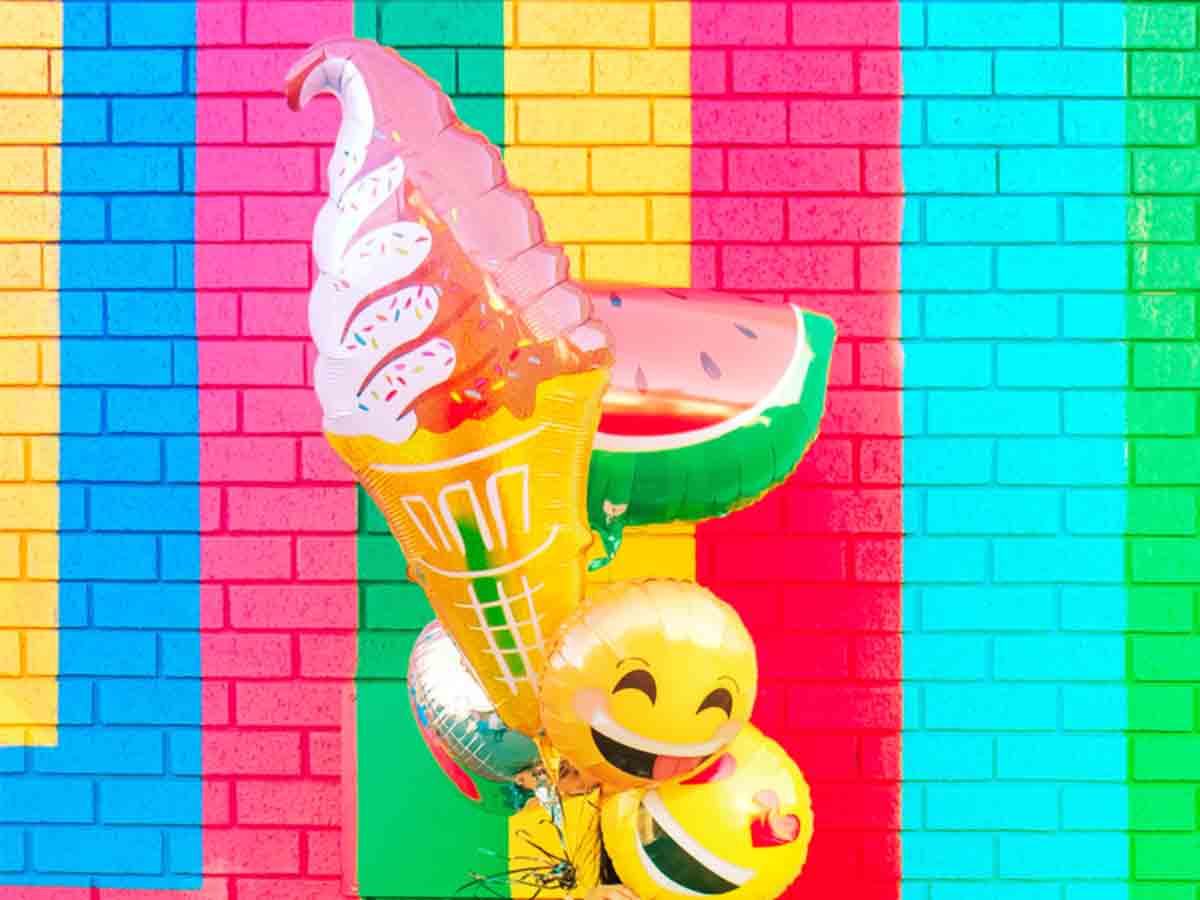 30 Best Gifts Ideas for Tween Girls – Christmas, Birthday, Just-Because
What gifts to buy for a tween girl? Find out below.
Fashion: Apparel & Accessory Gift Ideas for Tweens
Here are some sweet little things a tween girl can wear or accessorize herself with. The following apparels and accessories are the perfect gift for an energetic young girl.
Dogeared "Reminders" Simple Key Charm Necklace
Beautiful and charming — this pendant necklace from Dogeared is a good present that inspires. Your tween girl will want to wear this necklace every day! Its outstanding design features a golden mortise key which symbolizes a wish or an encouragement for the recipient to unlock her potential in life. The necklace comes affixed on a beautiful keepsake card; the card conveys the pendant necklace's meaning to the tween girl through inspiring words that are printed on it. It is made of gold-plated silver. Crafted in the USA.
Limited Too Girls' Tie Dye Tankini
Fashionable swimwear for the summer. Have fun at the beach or hang out by the pool in this comfortable tankini. Unique design with some hobo elements in it — and that's great since hobo style is all the type right now. Perfect for young girls because it's not too revealing. Good for swimming too, but you may want to go for a sports swimwear if you want to swim laps. There is also a pink variant for this tankini.
Timex Kids My First Timex Easy Reader Watch
Punctuation is a good virtue that gains people's respect and acknowledgment. Help instill a sense of respect of time by getting your tween girl a watch. This attention-getting analog watch from Timex is perfect for a tween. Sleek durable silver bezel with an unapologetically cool pink leather band; the tonal stitching on the band adds a lovely dose of sophistication to it. White dial with a sharp pair of black hour & minute hands — contrasted favorably by its pink second hand. Quartz crystal movement with water resistance up to 99ft. This watch is a cool Christmas present that a tween girl will want and love.
French Toast Ruffle Bottom Knit Jacket
Can you keep warm with style? With this knit jacket from French Toast, you can. Great for spring, fall, and even winter as part of a layered setup. Chic and unique ruffle design at the bottom of the jacket. Hooded design to keep her head warm when the weather gets cold. It has two pockets. The jacket that I'm recommending here is in cute youthful pink, the other colors available are gray and black. Great for tween girls who love the pink color. You may want to go for the black jacket if your tween has taken an interest in the black-and-white fashion world.
Shakespeare Quote Pendant Necklace – Tween Girl Inspirational Jewelry
Gorgeous vintage-inspired pendant necklace with Shakespeare quote on destiny and life. The quote goes like this, "It is not in the stars to hold our destiny but ourselves". The pendant is 1 inch in diameter which is perfect for tweens and teenagers. This is an inspirational gift for tween girls.
CowCow Cats Retro Skater Dress
Cute and edgy skater dress from CowCow. This special graphic dress feature cutely-drawn white cats in space. The use of contrasting colors creates tension that grabs the attention of a bystander. Perfect for the summer — the dress is light, stretchable, and quick to dry. There are more than 40 other designs available besides the one that I'm showing you below, so I'm sure you will find a dress that is perfect for the tween girl that you're shopping for.
You're One in A Melon T-Shirt
One-of-a-kind t-shirt that says "you're one in a melon" surrounded by cute cartoon watermelon slices. The tween girls will want to wear this fun t-shirt every day.
Yabina Bad Hair Day Beanie Hat
A funny gift for tween girls who can take a joke! I'm sure you get it, sometimes we're just too tired or too lazy to take care of that messy hair; when that happens, beanie hat is here to the rescue! Simply hide your messy hair with this hat. Combined this beanie with a chic jacket and skinny jeans, and you get a fashionable and trendy OOTD. Besides being rich in the humor department, this beanie hat is actually practical for the colder days as it keeps your head warm.
More Tween Fashion Gift Ideas
Scarf
Bracelets
Ring
Baseball cap
Bomber jacket
Simple makeup kit
Cool phone case
Backpack
Astrology Gift Ideas
Zodiac gifts. Gift ideas for tweens who are into Astrology.
Zodiac Mug
Get the tween a mug that represents her zodiac sign. You probably already know the tween girl's zodiac sign. But if you don't, you can find out from her birthday. This is a cool and relatively inexpensive zodiac gift that the tween girl will like.
Fun Toys and Games for Tween Girls
Tween girls and boys love to play, so get them something fun to play with. Below are my recommended toys and games.
Rich Dad Poor Dad – CASHFLOW for Kids
Poorly managed personal finance can lead to a lot of unnecessary troubles. Many of these financial troubles can be avoided if you have good financial knowledge. But it can be a dry subject to teach it to a tween girl directly, which is why I'm recommending this educational and fun board game Cashflow. Designed by the famous personal finance guru Robert Kiyosaki, the author of the bestselling book Rich Dad Poor Dad. This board game helps to educate youngsters by simulating different financial scenarios in an engaging and fun way. Learn the basics of accounting, investing, and money management by simply playing! Your tween girls will thank you for this when they grow up.
Lego Minecraft The Cave
Two of the world's greatest building-block games in one. This Lego set features well-known Minecraft characters, terrains, and items. Minecraft is a hugely popular sandbox construction game that allows you to build your own world; it is available on virtually all gaming platforms, PC, Mac, PS4, X-box. This gift is perfect tween girls who play Minecraft and love Lego. How do you know if they're playing the game? All you need to do is ask! Anyway, even for non-players, this Lego set is pretty sweet. It has one human character, a zombie, and a cute black spider; it features building blocks like the waterfall, lava, gold, obsidian, and more. Help encourage a tween's creativity with this unique Lego set.
Toysmith Pin Art
Have lots of fun making art with this cool product from Toysmith. Create 3D art by moving hundreds of moveable metal pins. Don't like your artwork? Reset and try again. Its size of 3.8-inches by 5-inches is great for a bookshelf or tabletop. Note that this is not recommended for younger children without adult supervision, but it should be fine for tween girls. This art gift is also perfect for the tween's Christmas stocking stuffer.
Rabing 4WD Remote Control Car
In my blog post about tween boy gifts, I talked about how the sight and sound of an RC car get the boys all excited, well guess what, the same could be true for tween girls! If your girl is mechanically-inclined or likes geeky stuff, she will love this super cool RC car. Eye-catching sturdy design with sharp black and neon green color scheme. There's definitely a vibe of the batmobile from Christopher Nolan's Batman trilogy. The kind of stunts that you can do with this bad boy is insane! Aside from the standard back-and-forth, left-and-right movements, this beast can do a 360-degree flip, double-sided running, 3D flip deformation, and more crazy stunts. It can go off the road with absolutely no problem, its oversized wheels allow it to conquer different terrains: grassy, stony land, beach, and more.
The car comes with rechargeable lithium batteries that provide 30 minutes of playtime per charge.
Remote Control Speed Boat
A fantastic way to have fun at a pool or a lake. Break the waves with this aerodynamic RC speed boat. Race at 15 mph, do extreme sharp turns and auto flips with this cool speed boat that has a retro-inspired design. You don't have to worry about the boat capsizing because the boat's self-righting feature allows you to keep going — it will un-capsize itself. Note that this speed boat doesn't support saltwater, so don't try this on the sea. Cool idea for tweens who like water activities.
Nintendo Switch
For tween girls who are enthusiastic gamers. From Nintendo comes the latest and hottest gaming system — Nintendo Switch. Nintendo Switch is a unique gaming system — the system is both a handheld console and a home gaming system. The core unit is a handheld device that allows you to play your favorite game anywhere you like; there's also a docking station that allows you to dock the handheld device and continue to play on a bigger screen, say your TV. The system can also enhance a tween's social experience. The handheld unit can stand on its own with a built-in back stand, and the two free controllers can be detached to support 2 players, which allows her to play with her friends and family. The system supports wildly popular games like Zelda: The Breath of Wild and Mario Kart 8 Deluxe.
Educational STEM (Science, Technology, Engineering, Mathematics) Gifts for Tween Girls
It's all fun to play and dress up, but all play and no work make a girl dull. Logical skills are among one of the most important skills to have. Below are some cool STEM gifts that are great at encouraging critical thinking and problem-solving.
Crystal Growing Experiment
The pinnacle of gifts for young geology enthusiasts. Grow your own colorful and exotic-looking crystals with the material and instructions that come with this experimental kit. Grow a total of seven unique crystals — the process of crystallization produces outcomes that are extremely rare to duplicate. This kit is recommended for kids over 10 years old but I think it's fine for tweens before 10 to play with this, as long as there's proper adult supervision. The tweens are going to love this crystal gift for Christmas.
Klutz LEGO Chain Reactions Craft Kit
In this Lego kit from Klutz, your girls can design and build amazing moving machines. These moving machines can be combined into a bigger system that performs multiple actions, each of the actions are triggered by the action that happens before it (hence the aptly named product name Chain Reactions). Some of the examples of what these machines can do are: ring a bell, toss a gum wrapper into the trash, and deliver a message ('Oh Yeah!').  A kit with superb value, it has more than 30 essential Lego elements. Your tween girls will be fascinated by this cool engieering gift.
Duluth Labs Molecular Student Set
Chemistry gift for tweens
Get hands-on with otherwise abstract molecules. Atoms and molecules can seem abstract for students of science who are relatively new (can also true for adults) since atoms and humans are operating at different scales. This educational molecular student set from Duluth Labs provides 54 model atoms and bonds for students to build their own molecule models. In the process, they get a visual and hands-on experience for learning molecular structures and chemistry functional groups. The pieces are made of durable high-quality plastic and are color-coded to universal standards The set also provides a convenient tool to quickly disassemble molecules and atom connectors.
Celestron 70mm Telescope
Astronomy gift
Become an agile stargazer with this portable telescope from Celestron. Recommended for beginners, this telescope is light and flexible. Setting it up is as painless as it can get and requires no additional equipment. Moving it around is just as simple thanks to it's weight and compact size. Its 70mm (2.75″) aperture lens allows wonderful views of the Moon, bright planets like Mars, and Saturn. You can observe craters on the Moon as small as four or five miles in diameter, you can have more details on 70-mm (and higher) telescopes at Astronomics. This telescope offers great value for its price, especially since the price also includes a backpack for easy traveling. With this cool gadget, the tween girl can observe the heavenly bodies from her favorite spot and be fascinated by the planets and the Moon. This will be one of the coolest presents for the tween girl.
Raspberry Pi 3 Complete Starter Kit
Fun electronic/electrical engineering gift
Learn to build your own computer with the Raspberry Pi 3 complete starter kit. Raspberry Pi is a credit card size mini computer core on a circuit board. This kit comes with a Raspberry Pi 3 Model B, premium black Case, 16GB Class 10 Micro SD Card, 2.5A Micro USB Power Supply, HDMI cable with Ethernet, and heatsink for Raspberry Pi. The Micro SD card is pre-loaded with NOOB — a starting OS for Raspberry. A quick-start guide is also included to help get your tween to understand what she needs to do to get started. You may need an additional, more complete guide, as the quick-start guide is pretty basic.
On Choosing the Right STEM Gift
Good STEM gifts should be challenging but not impossible for the tween. So make sure you talk to your tween and try to gauge their ability before making a purchase.
Sports Gifts to Encourage the Tween Girl to Live A Healthy and Athletic Lifestyle
Sports are critical for girls in this age group. Encourage them to do more physical exercises with the right equipment. Help your tween to form a life-long habit of doing exercise. Here are some sports gifts to encourage a healthy lifestyle.
Adidas Performance Kids' Fortarun Running Shoes
With this comfortable pair of running shoes from Adidas, your tween girls can jog without straining her feet. It is designed for running but also works great for other exercises. There are two other colors available: navy blue and black.
YogaAccessories Extra Thick Deluxe Yoga Mat
A must-have for doing exercises at home. Perfect present for a tween who is more of an indoor person. Use it for yoga practices, sit-up, or stretching in general. This yoga mat from YogaAcessories is extra-thick, that means extra support for your body when you do exercise with it. The mat is twice dense as a normal yoga mat and 6″ longer. Durable and tear-resistant — no worries about accidental tears by your fingernails. You have more than 20 colors to choose from! So choose a color that your tween will love.
Franklin Sports Electronic Pitching Machine
Are the girls into baseball? Do they want to get better with their swing? If that's the case then you will not go wrong by getting them this automatic pitching machine. With this robot pitcher, they can practice by themselves all day long.
Wilson Tennis Racquet
For girls who prefer to play tennis, perhaps it's time to change their old racquet. This quality racquet from Wilson is great for those who are experienced and those who are just starting to learn. Beautiful design with striking black and red color scheme. Perforated handle that provides a soft but strong grip. It makes use of arc technology that gives greater stability for added control. There are also stop shock pads that reduce racquet vibration which also improves the control.
Art Gifts for Tween Girls
For artistically-inclined girls, I recommend the following art gifts that will help them to explore and improve their art skill.
3Doodler Start Essentials 3D Printing Pen Set
Fujifilm Instax Mini 8 Instant Film Camera
Take and share photos instantly with Instax Mini 8 —  a best-selling camera from Fujifilm. With this camera, your tween girls can learn to take beautiful pictures. With every picture that they take, they can print and share it physically with their friends and family in a matter of seconds. Its instant printing ability makes it a great social device. This kit that I'm recommended here comes with the camera itself, rechargeable batteries, Instax films, screen protector, and bag for you to store your camera with. There are other colors available, such as red, pink, yellow, and other cute colors.
Hot Seal 21in Handmade Ukuleles
These adorable ukuleles from Hot Seal have really unique designs. Choose from one of the four available designs: penguin, kiwi, watermelon, and pineapple. Suitable for playing at school performance or as a collectible item. Depending on the kind of performance, this Hot Seal ukulele will add points to her presentation! Perfect for tween girls who are already good at playing the ukulele or is interested in learning to play.
School Supplies for Young Girls
Below are some cool school supplies a tween girl will love. Be sure to check them out.
Canvas Backpack Set
100% canvas backpack set with matching designs. In this set, you get a backpack, a shoulder bag, and a pencil case. All of them feature the starry night design that has a navy blue background. The zippers are beige in color which goes really well with the navy blue canvas. The shoulder straps are padded to ensure your comfort when you carry it. The backpack has one large main compartment, one zipper front pocket, two side pockets, and padded laptop sleeve. Its multi-compartment design makes it ideal for organizing a tween girl's necessities systematically.
Leaper Cute Floral Canvas School Backpack
A unique school backpack that features vintage graphics with flowers and fruits. Great for tween girls who are looking for ways to express themselves. In terms of fulfilling storing needs, this durable backpack does an excellent job — it's spacious and provides multiple compartments which are great for organization.
Winnie the Pooh Quote Inspirational Pencils
Inspiration is one of the most powerful forces that will get us to improve ourselves, and to do things that we won't have the courage to do otherwise. For tweens who are going through puberty, and other challenging transitions, it helps to get some inspiration that encourages them to face their challenges. And these cute pink-and-gold pencils can just provide the inspiration they need. Engraved with meaning quotes from Winnie the Pooh, for example: "stronger than you seem" and "braver than you believe"; these pencils are stationeries that inspire and motivate.
Aladdin Original Insulated Mason Jar Tumbler
An insulated mason jar tumbler from Aladdin. Keep your tween girl's drinks at the temperature she prefers — all thanks to its double-wall insulation. The tumbler's lid is made of metal. And it comes with a smoothie-sized straw affixed to it. It's dishwasher safe, so no worries about having to wash it by hand. It is made of food-grade plastic that is BPA-free. Other available variants come in equally striking colors, namely: aqua, orange, baby blue, and cyan.
Birthday Gifts Tween Girls Love
Below are other lovely birthday gifts for tween girls you should check out.
BigMouth Inc Giant Mermaid Tail Pool Float
Be a mermaid. The tween can chill at the pool on this glamorous mermaid pool float. Have a fun-filled summer day with a new experience thanks to this big float that is super cool. Take excellent photos that will make waves on social media.
Persevere Mug with Confucius Quote
Success is hardly attainable without perseverance. Sow the seed with this mug that features a Confucius quote on perseverance.
Edge Chalks Metallic Glitter Temporary Hair Color
As Seen On The Voice and What The Stars Use, the Edge Chalkers are a must-have in a girl's beauty arsenal. This specific set offers six unique hair chalks of different colors: gold, silver, pink, blue, purple, and green. Give vibrant temporary colors to your hair. Create layered looks with creative application of these chalks. They work on hair of all colors. The effect only lasts 3 days in hair or until it is washed with shampoo. This is great beauty product that allows the tweens to change or tune their hair color according to their mood or outfit of the day. Get this gift as her Christmas present or birthday present.
Here's a short video clip on how to use a hair chalk pen (the video uses a different product but it works the same).
The Smart Girls Guide: Practical Tips for Teens
I recommend this book for older tween girls (13 or 14 years old) who are really young teenagers themselves. This humorous and practical book offers 100 helpful tips for teen girls that could be useful to them. This comprehensive guide offers tips on how to dealing with mean girls, manicures, and more. One of the two authors of this guide Susie Shellenberger is the editor of "Brio" magazine for teen girls.
The Double-Daring Book for Girls
Play the I-dare-you game with your tween girls with this positively challenging book. Dare them to do something that they couldn't do before, not just any kind of dare, but one that will force them to get out of their comfort zone and improve themselves in the process. Some of the dares in this book are to build a raft, learn to play football and to learn Japanese tea ceremony. This book is a follow-up of the popular The Daring Book for Girls by Andrea Buchanan and Miriam Peskowitz. This book is a cool Christmas present.
What do you think of the gifts above? Did you find anything useful? Do you have other recommendations? Let me know in the comment section below.
Follow us on Pinterest for more cool gift ideas like these.
Tween Girl Gift Ideas Pin Collection for Pinterest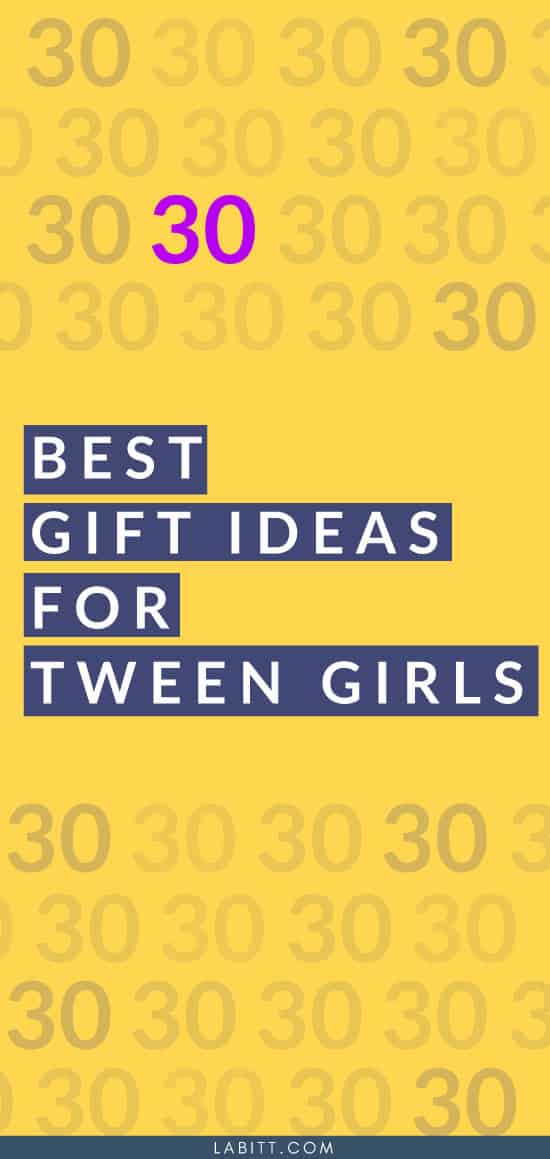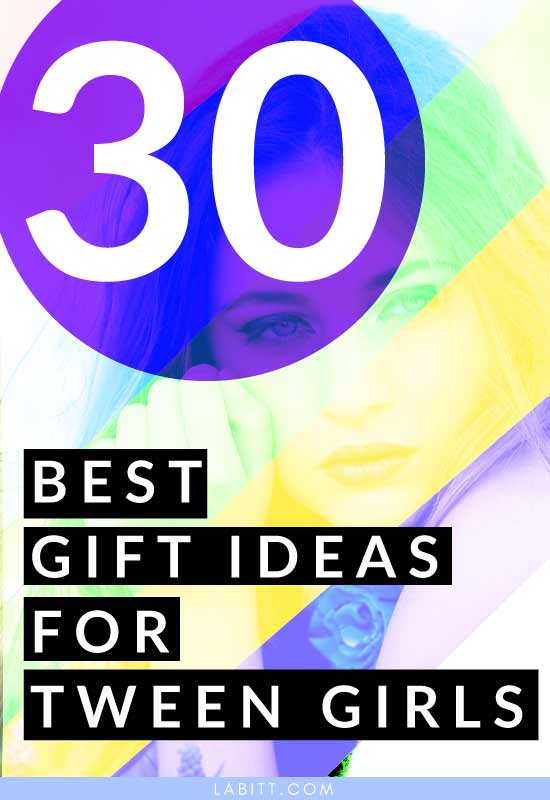 Gift Ideas for Tweens
Tween Resources
https://www.instagram.com/p/B3VINi5g18E/