Long-distance couples today can go on various virtual dates even though they are thousands of miles apart–a feature long-distance lovers from fifty years ago can only dream about. So what can you do? What kind of dates can you go on with your long-distance partner in addition to the daily phone calls? Below are some date ideas to jumpstart your brainstorming session.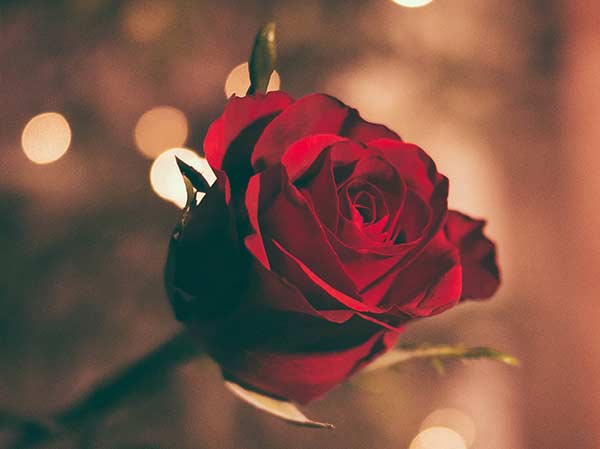 11 Exciting Long-Distance Date Ideas to Keep the Sparks Flying: Virtual Dates for Long-Distance Couples to Enjoy Together
1. Bring Your Date Out for A Walk
You're probably used to having daily phone calls with your bae at home. When the weather is right, put on your favorite pair of sneakers and head outside for a change. Use this opportunity to show your partner around, I'm sure they'd be interested in knowing more about your neighborhood. If your partner used to live with you, share with them something new or something unique they haven't seen before. All things considered, they will appreciate a change in scenery.
Don't forget your wireless earphones. They help keep your conversation private.
2. Do Exercise Together
Exercise is a well-known keystone habit. Regular exercise not only keeps you fit, but it also helps to improve other aspects of your life. So pull out your exercise mat and sweat it out with your bae. Feel like you're working out side-by-side by doing the same exercise together. Help spot mistakes in each other. Challenge each other to a plank–find out who lasts longer.
Yoga is perfect for this kind of date. Feel spiritually connected by doing the same pose at the same time. Take turns to lead. You can also follow a Youtube yoga instruction video — there are many Yoga videos on Youtube you can follow along. End with a short meditation session. As you close your eyes and let your breathing takes you, feel the physical barrier between you and your partner melts away.
3. Take an Online Class Together
A healthy relationship inspires you to become a better person. Improve together as a couple by taking lessons online. Learn something new by watching educational Youtube videos. Or better yet, enroll in an online class offered by digital learning platforms like Masterclass, Coursera, or Khan Academy. Find a topic that interests both of you. After each lesson, discuss what you've learned and help each other with the challenges that you face. At the end of it, you will have spent quality time with each other and become more knowledgeable–that sounds like a win-win.
Related: 30 Cheap Date Ideas
4. Let's Grab Coffee
Coffee is an exceptional first date when you're meeting someone for the first time. It is just as great for couples who have been together for a while. Having coffee together is a calm and casual affair. The social drug known as coffee is a lubricant that keeps the conversation going. What's great about the coffee date is that it's so flexible, you can bend and mold it to fit your needs. That includes doing it virtually instead of meeting physically at a cafe. All you need is a flat surface for your laptop or phone to sit on. That means it can happen in your living room, dorm room, or even at a coffee house–just use wireless earphones. The advantage of a virtual coffee date, as opposed to just a vanilla video call, is that it actually feels like a real date. Also sipping coffee helps relax your mind and provide a natural break when you aren't talking. It can feel awkward when nobody talks during a video call but when you're enjoying a cup of joe, that just seems natural.
5. Spend Time in the Bath Together
One of life's luxuries is enjoying a hot bath after a long day–especially when it's a winter wonderland out there. Why not share this blissful moment with your partner? A single tub might be too cramped for both of you, but if you've got two, there's no reason not to do it.
A virtual bath sesh with your bae can be a great way to spice things up. Show off the abs that you have been working so hard lately or flaunt your asset for them. If you're camera-shy, keep things G-rated by wrapping yourself with a towel–only removing it after you get into the bath. Make things interesting by bubbling the bath and lighting up some candles. Did I mention bubble? Absolutely go for a bubble bath. It totally elevates the bathing experience and piques your partner's curiosity in what's below those bubbles.
Read also: Long Distance Relationship Advice for College Students
6. Watch a Movie
The good ol' Netflix and chill–with or without the sexual connotation. Pick a movie before the actual date so that you have something to look forward to. You can also do the movie picking itself on the date itself for a little spontaneity, but as you might have experienced before, sometimes you can spend more time browsing Netflix's catalog than actually watching the movie. And that can feel like failure.
Set a time and prepare some movie snacks. Dim the lights, make it feel like an actual movie date–minus the commentators and moldy seats.
7. Have Breakfast Together
Long-distance couples don't get to spend their mornings together, whether it's weekdays or weekends. So it can be refreshing by finding time to have a virtual breakfast together. Weekend mornings are the natural choice of time but for a different experience, squeeze in a quick breakfast on a weekday morning before classes, work, or other obligations. Get yourself a glass of milk and some toast then talk to each other for 5-15 mins. Feel refreshed and energized throughout the day by having a quick morning conversation with your lover. Enjoy a different kind of breakfast during weekend mornings. You have all the time in the world, start the call, go fry up some eggs and sausages, make coffee — it's like you're living physically together. If you have a balcony or a backyard, bring your food out there. Enjoy the weather and the food and your lovely little breakfast date with your special person.
8. Virtual Fancy Dinner Date at Home
Spend a romantic evening with your date over a candle-lit dinner. Prepare your own dinner or call for delivery–just make sure that you plate your food like they do in a fancy restaurant. Pour yourself a glass of wine or champagne to feel extra special. Dress up. Put on makeup, wear your favorite jewelry. A date is special if both of you make it so. Keep this special date idea for special occasions such as birthday or do it just because you feel like it's a special Friday night.
9. Play Game
Games are a great activity for couples–long-distance or not. If you're both into gaming, there are no reasons not to play together. If you aren't into gaming, this is a great time to start! Play against each other in a friendly competition that gets the adrenaline pumping or play as a team to foster trust and teamwork. Personally I advocate the latter because it feels like a relationship and a relationship is all about understanding and teamwork, never about competition. If you aren't sure what co-op (cooperative) games to play, I recommend Stardew Valley–a casual and relaxing farming game where you run a farm as a team (you can also play solo though). You can grow vegetables and fruits, raise livestock, go fishing, mine ores, and even get married to each other (or other characters in the game). The graphics are retro and charming. The music is relaxing. All in all, it's a great game to spend time with your partner.
Read next: 16 Long-Distance Relationship Gifts for Your Partner
10. Plan Your Outfits Together
Chances are you and your partner have been rotating the same outfits for months if not for years. Time for a little change. Take out everything from your closet. Throw away or donate unwanted old clothes. For the clothes that you're keeping, add them to your weekly fashion roster. Not sure if a certain combination would work? Put it on and ask your date for their opinion. No peeping while you change though!
11. Plan Your Next Trip
Make it a couple goal to go on a trip together sometime in the future. It doesn't have to be a grand trip. A short getaway to a nearby town when your partner is coming over to visit is just as great when you're in love. Brainstorming and discussing which cities to visit can be a fun thing to do with your date too. Once you've narrowed down to a few options, it's time to do some research on the internet. Ask and share opinion on the tourist attractions. Is there anything particular that caught your eyes? Did you visit that city previously and have a vivid memory of what happened? This would be a great time to share.
Read also: 10 Long-Distance Relationship Problems & Fixes
What is your preferred long-distance virtual date with your partner?
Much has changed in the past few decades that make long-distance relationships less torturing. Before the internet was invented, couples are who were separated by distance could only "rely" on the snail mail–which wasn't at all reliable– and phone calls that cost you a fraction of your soul to use. The advent of the internet age brought forth email and later on, webcam and VoIP (Voice over Internet Protocol) services such as Skype that provided free internet calls. Nowadays long-distance couples are only a few finger taps away from reaching their partner thanks to the prevalence of high-speed internet and smartphones.
Technology has made long-distance dating more enjoyable by helping lovers to stay connected. By utilizing your smartphone or webcam, there are many virtual dates that you can go on with your partner both at home and outside. In this article, we have shared more than ten virtual date ideas that make use of tech gadgets to make you feel more connected with your lover. Did you find any idea that you're planning to try out?