Discover unique gifts for your long-distance lover in this gift guide. Are you in a long-distance relationship with your boyfriend, girlfriend, husband, or wife? Are you looking for a good gift to make your partner happy? Perhaps something romantic or sentimental. Keep on reading to find out more.
Gifts For Long-Distance Relationship Couples
1. Couple Keychain
Keychains are great at preventing your keys from going missing. They are also nice little decorations for your backpack. The keychains that we're recommending below come in a matching pair — one for your boyfriend and one for you. They are the perfect reminders of the love and intimacy the two of you share, despite not being able to be together all the time. Check out this collection of couple keychains for more ideas.
2.  Box Sign
A 3″ x 3″ box sign that keeps on giving. Besides excellent craftsmanship and appealing retro design, what convinced us to recommend this decoration piece is the message that it carries: I can't say I love you enough, so this is your reminder. When you're not around him, this will be the little portal that whispers love in his ear.
3. Couple Bracelets
Handmade personalized couple bracelets are an awesome way to keep a connection between you two. These bracelets are handmade. You can choose to have your names or initials engraved on the aluminum discs, as shown below.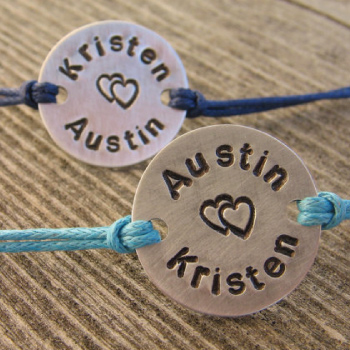 4. Matching Pendant Necklaces
Your love will always be meant for each other no matter how big that distance is, just like these matching pendants. They're independent and self-sufficient on their own, but when they'll always be the perfect match for each other. The guy pendant is black and has a tribal influence; The girl pendant is silver in color and is a heart shape. The words I love you appear on both pendants.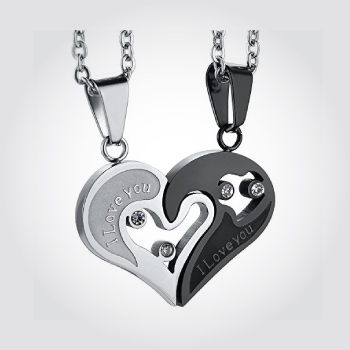 5. Earphones
Does your boyfriend have a pair of wireless earphones? If he doesn't have one, he will be genuinely surprised when you get him one this Christmas. The Anker Soundbuds are excellent Bluetooth earphones that many people have tried and love. It claims to provide 7 hours of playtime on a single charge. It comes with customizable earbuds — there are different sizes of earbuds that you can choose from. Its in-ear hooks provide a comfortable and tight fit — a must if you're using this for sports.
6. Wallet
Wallets are a necessity for many people. It's an effective way to keep your cash, cards, and other small documents. This quality leather wallet from Tommy Hilfiger is a two-fold pass-case wallet that is durable and stylish. On top of its elegant looks, it's multilayer design offers RFID blocking which protects against malicious wireless access of your cards in the wallet.
7. Backpack
The Herschel Heritage a modern urban backpack that is inspired by alpine bags. Its diamond-shape lash tab (the thing that looks like a pig nose) is a fashion signature. Chances are you have seen on Instagram or in a fashion magazine. It's no the biggest backpack out there, but it's pretty sufficient. It can fit a 15″ laptop with ease, together with a water bottle and other necessities.
8. Funny Boxers
It's important to keep each other entertained when you're in an LDR. Send some love and fun to him with these funny boxers with cute cartoonish graphics. Click on the images below for even more designs.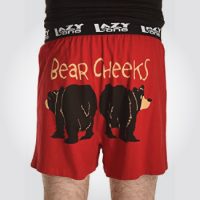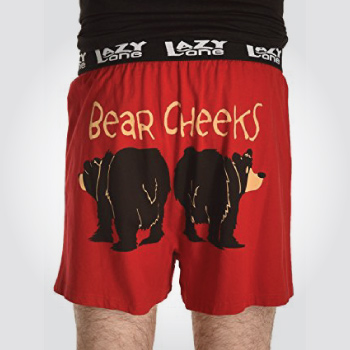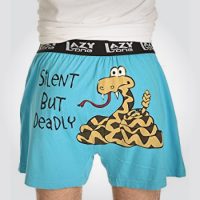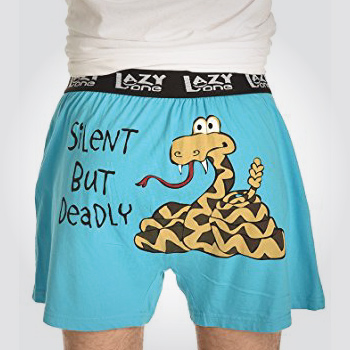 9. Winter Gloves
Winter gloves are a practical gift if your boyfriend is in one of the states where it snows like there's no tomorrow during Winter. Designed for biking use, the stylishness and insulation rating of these Andyshi gloves is off the chart. Its unique design allows you to use your smartphone without hindrance.
10. Love Jar
This love jar is a glass jar full of love messages. There are around 30 love messages in the jar in total. Think of it as a love reserve for your boyfriend. This love jar comes in handy when he desperately needs your love, but you're out of reach.
11. Distance Sucks Aluminum Bangle
Distance does suck and with this bangle that will be made known as it says Distance Sucks. Each of the bangles is hand stamped and are 6 inches around, 9 mm in thickness, and is made with 12 Gauge Thick Aluminum which means it will last for a long time. It can be bent in order to be the perfect fit as well.
12. Morse Code Bracelet
Some guys have an affinity to morse codes and why not give your long-distance boyfriend a gift that fits that! How about a morse code bracelet that would mean your custom message would be on his bracelet? The bracelet is made with a silk cord that is 6 inches long, and the bracelet itself is made with gold and silver. It is made to last and he will love it forever. This Etsy gift is another ideal one for your long-distance guy.
13. Deployment Necklace
Is your military boyfriend having to be deployed? Then you will want to make sure that he has this special necklace and charm. He can hold it to his heart when he is away and missing you. This will make him realize that your heart is not anywhere away from him even if you physically are. You can customize it with anything you want, and this is a great Etsy gift for military couples.
14. Long-Distance Relationship Keychain
This is a great long-distance boyfriend gift as it is a keychain that features a 1-inch aluminum disc, a 1-inch round keyring, a 1-inch suede leather tassel, and, the keychains are hand stamped. This keychain can be the perfect going away gift, as well as for couples who are living in different states. Your boyfriend will love this gift from Etsy.
15. Star Map Gift
This unique long-distance gift for your boyfriend is one that he will love. This is a personalized star map that is printed on real wood. All you have to do is provide the Etsy seller the date and location of a night that changed your life, whether it is a first kiss, first date, or first anniversary. They will look up the actual view of the sky that had appeared on that night and will print it out, and place it in the wooden frame. If you feel inspired by the stars, you might be interested in checking out these zodiac gift ideas too.
What do you think?
Did you find anything useful from this gift guide? Do you have anything to add or share with us?
Long-Distance Gifts: Relationship Enhancer
Shopping for a gift for your special someone can be a really fun experience. Getting a gift that will surprise him and make him happy (and perhaps dance around a little bit like a little boy) is tremendously satisfying.
When you are in a long-distance relationship you don't get the privilege of surprising him face-to-face. But don't let that stop you from getting him a good Christmas gift.
In this gift guide dedicated to all LDR lovers, hopefully, you have found some gift ideas that will remind him of you always. Most of these gifts are shipping friendly, so you can have it shipped to you for you to add some personal touch before sending it to your boyfriend without having to burn a hole in your pocket. Also, they're affordable — perfect for students and fresh graduates.