What Valentine's Day Gifts to Get for Your Long-Distance Boyfriend
Discover the cutest Valentine's Day gifts for your boyfriend or husband whom you are in a long-distance relationship with. Find the best Valentine's gift that reminds your man of you — no matter where he is.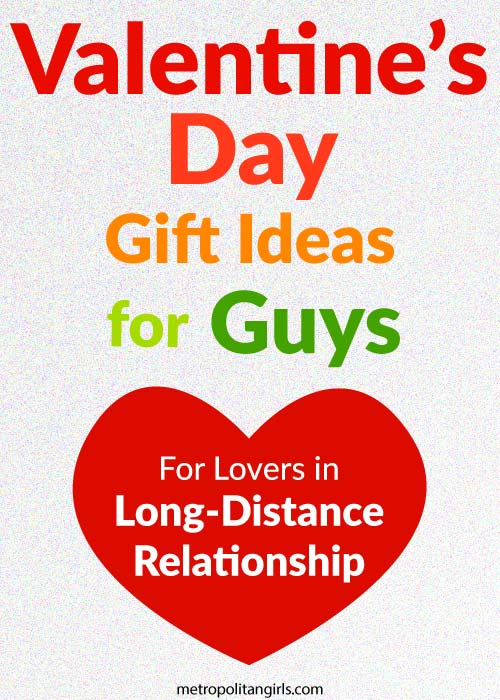 The special day that celebrates love and affection is the perfect excuse for you to get sentimental. Here are some long-distance relationship gifts that will help deliver your love to your guy.
What I Wish for You by Me is a fill-in-the-blanks book for you to write down your hopes and dreams for him. Simple and deeply romantic. It does require some effort from you, but the result is a unique love journal not found anywhere else in the world. I'm sure he'll be touched by this thoughtful gift.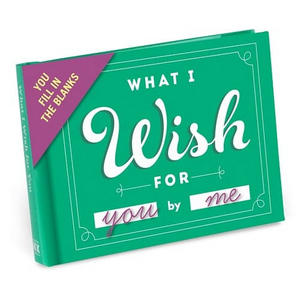 Send a memorable missive to him who is far away. Write love messages on the colorful paper scroll and keep it in the bottle. The love notes will help remind him of you even if you're several thousand miles apart.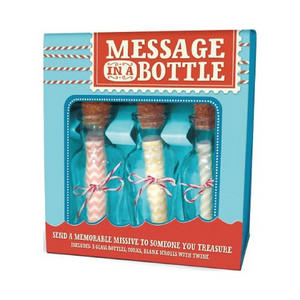 A vintage-inspired pendant necklace that is so much more. It is a portal of love for two people who are in love with each other despite the distance. It says "love > distance" on the pendant which means love is greater than love. The pendant is 1 inch in diameter and is topped with solid bevel glass. It comes in two variants: bronze (shown below), and nickel. See also: Heart Pendant Necklace Collection.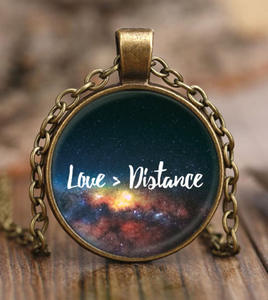 Gifts so naughty a good girl like you can only dare to peek through your fingers.
Valentine's Day greeting card got dirty. Do Me in Every Paw-sition is a funny and naughty greeting card that is perfect for naughty adults who enjoy a good dirty pun. It is an excellent way for couples to flirt over the distance. Remind your partner: why isn't he spending Valentine's Day with you anyway?
Some people are into sexting. That's great but words are abstract and digital words? Even worse. Step up your long-distance flirting game with a flirty coffee mug. Let's Netflix n' Chill is a not-so-subtle coffee mug to invite your partner over and get it on.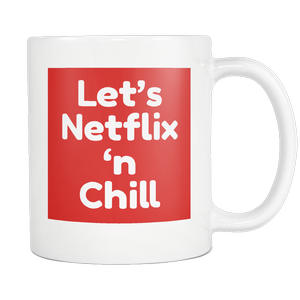 It's getting really hot in here! Our list just got from naughty to explicit. This is a limited edition handmade chocolate. Show your man some love — in a language that he speaks.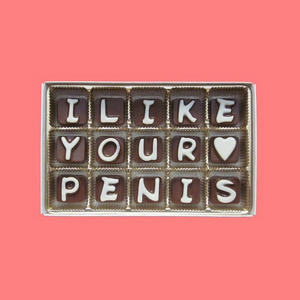 Keep your man accessorized and properly covered. These fashion items are not to be missed.
Digital sports watch from Timex. Obviously not a dressy watch, but it's perfect for everyday casual wear thanks to its ruggedness. A must-have for a sports-loving outdoorsy boyfriend. But this is not a watch that limits itself — it can work equally well for guys who like to spend quality time inside the house too.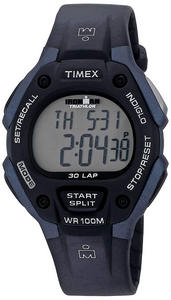 Something practical for him – a comfy and stylish sleep pants made from 100% cotton. Featuring Lacoste's signature croc print with drawstring closure and patch pocket. Good quality, soft, breathable.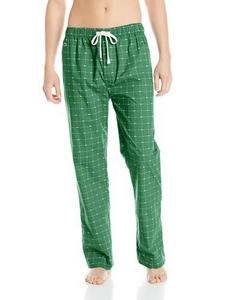 This lovely art print is light so it's easy to mail to where he lives. The print features two hands holding a red heart, like both of you are holding tight to the love between you. This piece is created using an antique dictionary page from the early 1900s. It looks artistic, cool, and absolutely charming.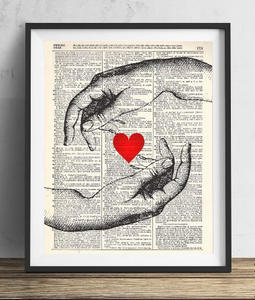 Bring some peaceful energy to his living space with the help of a Himalayan natural salt lamp that eminates warm orange light.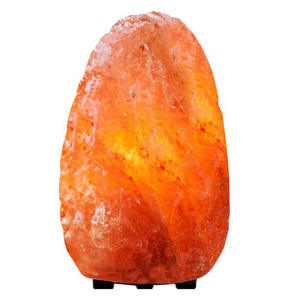 Why so serious? Valentine's Day is the perfect time to have some childish fun. These are some funny gift ideas that you shouldn't miss.
These cute couple shirts are super awesome. The funny graphics and bold statements are sure to warn off anybody from stealing your love. They says "Property of my girlfriend" and "Property of my boyfriend" respectively. Hilarious and fun.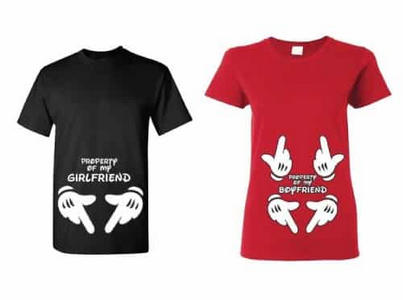 Ok. This is a naughty idea again but it's pretty funny too. You know how almost everybody loves pizza? Yes, pizza is super popular and well-loved but guess what, BF? You, the GF (or the wife) love his d*ck more than pizza! Can you believe that? I can't. That's why it's funny I guess. Either way it's a good self-esteem boost for most guys. By the way, you'll probably love these matching couple keychains too, be sure to check them out.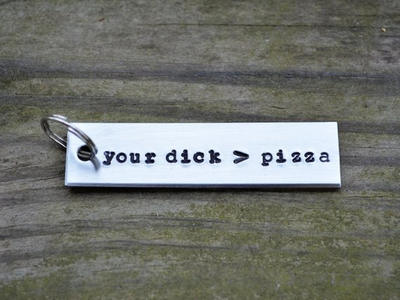 Matching couple stuff that exist in pairs. Discover awesome couple gifts that are matching in design or some other ways.
Coffee mugs for happy couples. One for him and one for her. Made of ceramic. The mugs say "Let's have coffee together for the rest of our lives",  just like what you wish to eventually end the long distance and stay close to each other.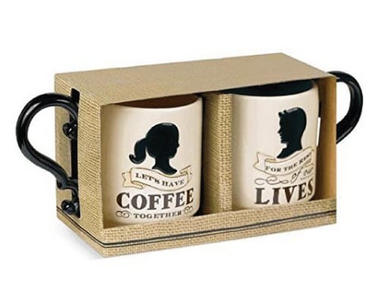 Pretty pillowcase for your loved one. Adorable graphic, bright colors. One of you and one for your man. A romantic Valentines Day gift for long distance relationship.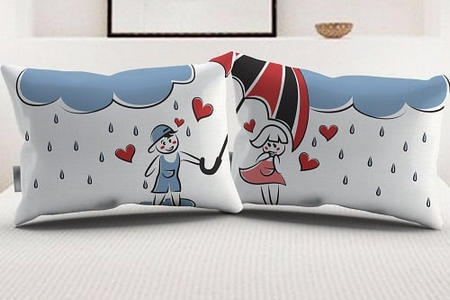 Unique jewelry for you and him. Get your very own personalized couple bracelets that have been engraved with your and his initials. There's more! Between your initials there's also a heart shape which signifies undying love. Now isn't that swweeett?
See also: 20 Matching Couple Bracelets You'll Absolutely Love.
Food and Snacks: Chocolate and Candies for Foodies
Because love doesn't fill your stomach. Chocolate and other snacks for emergencies (read: every day).
Does your man like chocolate? Do not trust a man who dislike chocolate. This V-day special assorted fine chocolate in a heart-shape box from Russell Stover is the best way to find out if your man is, in fact, trustworthy.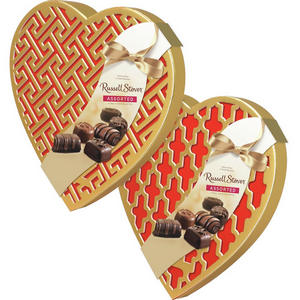 Lindor Valentine's Day Assorted Chocolate Truffles
Chocolate truffles and coffee are the best match made in heaven. But these truffles perfect just by themselves. Exquisite. Delicious. Salivating. Even if he doesn't drink coffee, he will finish these Lindor chocolate truffles in three days or less.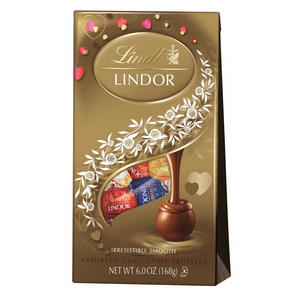 The best non-beef jerky. Ok these are chicken jerky / chicken bites and they are super savory and super delicious. Meat loving guys will love this snack.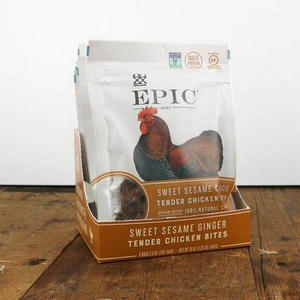 Other LDR Articles
All articles related to LDR on Metropolitan Girls.