Read this blog post for a list of 30 tween girl gifts that are actually cool. Shopping for a tween girl doesn't have to be difficult, but it does require you to think out of the box. If you're not sure, check out my recommended gifts below for inspiration. These ideas are great for every occasion: birthday, Christmas, graduation, or just because. They're suitable for girls aged 8-14.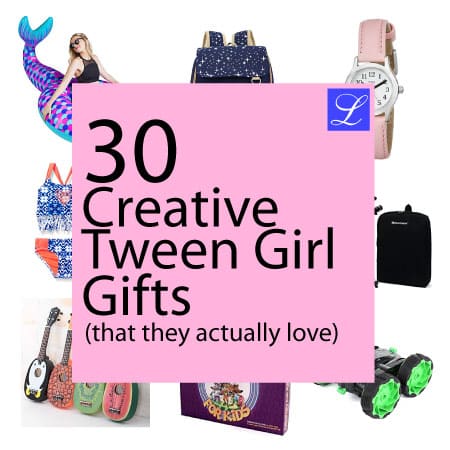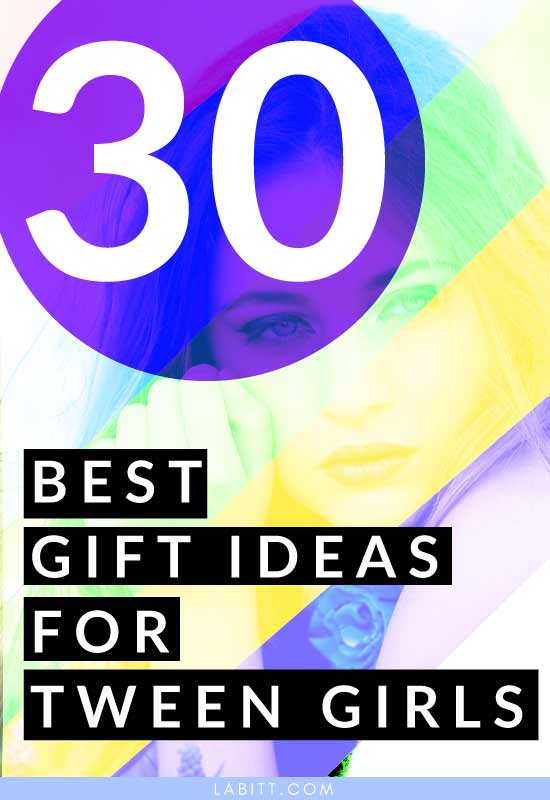 Apparel & Accessory Gifts for Tween Girls
Here are some sweet little things a tween girl can wear or accessorize herself with. The following apparels and accessories are perfect for an energetic young girl.
Dogeared "Reminders" Simple Key Charm Necklace
Beautiful and charming — this pendant necklace from Dogeared is a jewelry piece that impresses and inspires. Its outstanding design features a golden mortise key which symbolizes a wish or an encouragement for the recipient to unlock her potential in life. The necklace comes affixed on a beautiful keepsake card; the card conveys the pendant necklace's meaning to the tween girl through inspiring words that are printed on it. It is made of gold-plated silver. Lovingly crafted in the USA.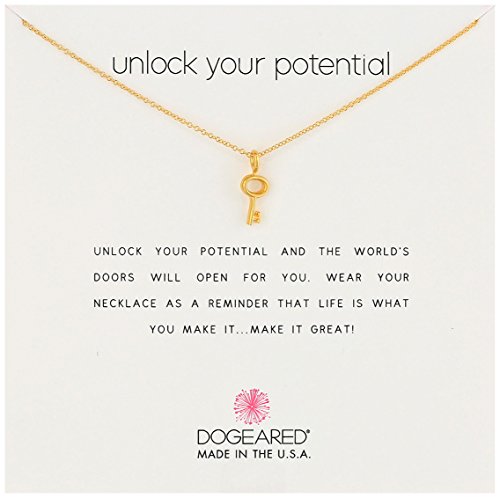 Limited Too Girls' Tie Dye Tankini
Fashionable swimwear for the summer. Have fun at the beach or hang out by the pool in this comfortable tankini. Unique design with some hobo elements in it — and that's great since hobo style is all the type right now. Perfect for young girls because it's not too revealing. Good for swimming too, but you may want to go for a sports swimwear if you want to swim laps. There is also a pink variant for this tankini.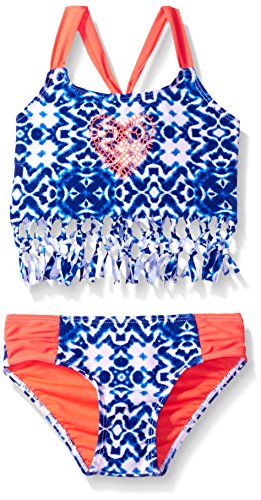 Timex Kids My First Timex Easy Reader Watch
Punctuation is a good virtue that gains people's respect and acknowledgment. Help instill a sense of respect for time by getting your tween girl a watch. This attention-getting analog watch from Timex is perfect for a tween. Sleek durable silver bezel with an unapologetically cool pink leather band; the tonal stitching on the band adds a lovely dose of sophistication to it. White dial with a pair of sharp black hour & minute hands — contrasted favorably by its pink second hand. Quartz crystal movement with water resistance up to 99ft.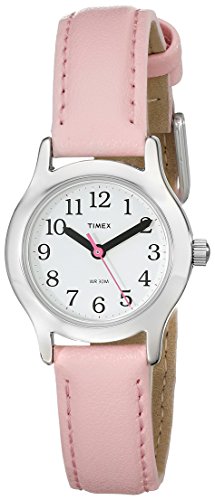 French Toast Ruffle Bottom Knit Jacket
Can you keep warm with style? With this knit jacket from French Toast, you can. Great for spring, fall, and even winter as part of a layered setup. Chic and unique ruffle design at the bottom of the jacket. Hooded design to keep her head warm when the weather gets cold. It has two pockets. The jacket that I'm recommending here is in cute youthful pink, the other colors available are gray and black. Great for tween girls who love the pink color. You may want to go for the black jacket if your tween has taken an interest in the black-and-white fashion world.
CowCow Cats Retro Skater Dress
Cute and edgy skater dress from CowCow. This special graphic dress feature cutely-drawn white cats in space. The use of contrasting colors creates tension that grabs the attention of a bystander. Perfect for the summer — the dress is light, stretchable, and quick to dry. There are more than 40 other designs available besides the one that I'm showing you below, so I'm sure you will find a dress that is perfect for the tween girl that you're shopping for.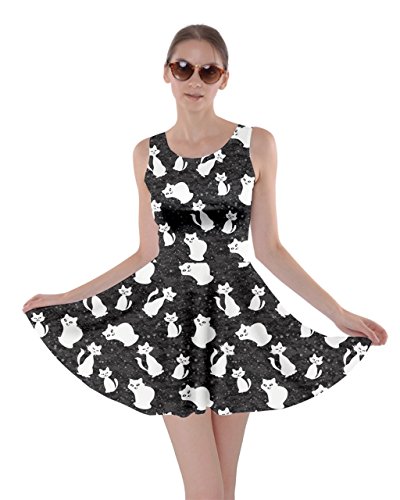 Yabina Bad Hair Day Beanie Hat
A funny gift for tween girls who can take a joke! I'm sure you get it, sometimes we're just too tired or too lazy to take care of that messy hair; when that happens, beanie hat is here to the rescue! Simply hide your messy hair with this hat. Combined this beanie with a chic jacket and skinny jeans, and you get a fashionable and trendy OOTD. Besides being rich in the humor department, this beanie hat is actually practical for the colder days as it keeps your head warm.