Discover 10 fun and cute spring date ideas perfect for couples who are looking to take advantage of the excellent weather. If you're looking for activities to do with your partner on a beautiful day in Spring, this article is for you.
10 Fun Spring Date Ideas You'll Love
The Sun is out, the weather is perfect. Colorful flowers are blooming and the crisp, green leaves make spring the best season for a romantic date. So get out of your cozy shells and stop hibernating. Go outdoors and enjoy the feel of the earth underneath your feet.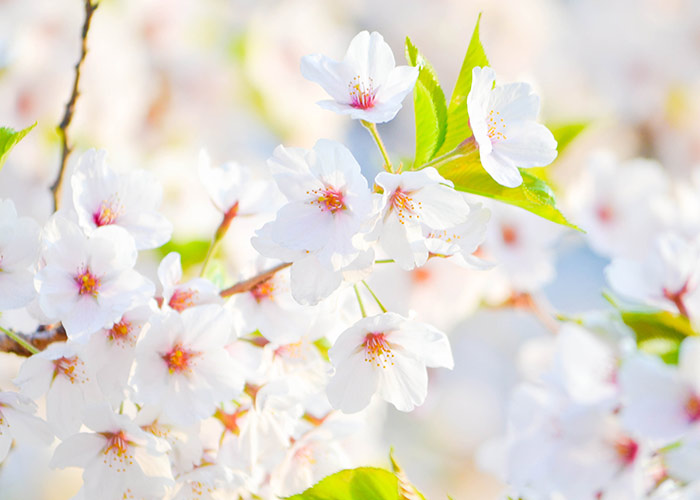 Whether you've been dating for quite a while or it's your first time, spring is the perfect excuse for new beginnings. A time for new adventure, a time for reminiscing. Let these moments be unforgettable, fill it with happy thoughts and just feel the love in the air!
Related: 10 Springtime Activities Adults Will Love and Enjoy
Here are a few suggestions to get hopped-up. Don't forget to take snapshots of these twinklings, at least you have something to laugh at by the end of the day. It'll be your remembrance for those noteworthy minutes of your dating life. Below are 10 cute and romantic date ideas that you should try out in spring.
1. Build a mini bonfire by the beach
Lie down on the sand and enjoy the lovely night by gazing at the stars. Have some booze ready, a few snacks on the side, get crazy dancing by the bonfire. Toast some marshmallows and share stories. Get ready to be devoured!
2. Go for some nature trailing
Spend time at some nearby forest-like area. Take a hike, engrave your names on trees. Make it more fun by chasing each other, playing hide and seek, and of course, make sure you get caught and get wrapped inside your date's strong, sexy arms.
3.  Go for a bike ride
To hype it up, create a happy playlist with songs like Happy by Pharrell Williams, or Walking on Sunshine by Katrina and the Waves. Too old school? Then it's totally up to you! Use your musical instincts and don't forget to bring a portable Bluetooth speaker with you.
4.  Have tons of fun at a theme/amusement park
Feel your heart beating out of your chest because of your date (and also the roller coaster ride you just came off)
The thought itself already suggests heaps of fun, what more if you make it extra special by doing your own crazy antics? Use your creativity, don't be afraid to be daring. Surely, your date will appreciate all the effort you've made just to make the day extra special.
Related: Dating in Springtime NYC: 3 Special Date Ideas for Couples
5. The classic picnic date
Bring food and wine. We're dining out amongst the blossoming spring flowers.
The classics became the classics for a reason — they're time-tested ideas that are loved by everybody! And you can always start with the vanilla picnic date, kick it up a notch and spice things up. Instead of the usual, quiet time reading a book, make the moment more cheesy by playing games that could make you closer to each other. Maybe something like a Truth or Dare game? If you aren't very sure about what to bring, this essential picnic item list will help you out.
6. Try water activities
Boating or kayaking, day or night, as long as it's on water. Remember Ariel and Prince Erik's moment at the lagoon in the animated movie "Little Mermaid"? If you haven't seen it, take a glimpse of that scene and make it your own.
7. Take a mini road trip
The routines are getting old. Let's break out of the mold and see something new.
If you don't have a car, rent or borrow one. If it has a well-built car sound system, the better. Play your favorite tunes. Bring homemade food if you're practicing frugal dating. Go to the nearby national park, lake, or town — to be honest, the destination isn't that important as the journey is what the road trip is all about. Keep your windows down to feel your spirits lifted up by the cool spring breeze as it cleanses your body and soul.
8. Get wet in the rain
Let's get wet. But not like, soaked. Just the cute amount of wet.
Now we're not talking about heavy rain or thunderstorms here. April showers are a romantic moment to spend time with your date. Be yourself, sing and laugh in the rain, hold hands while walking. Aw, I could just hear that background music Laughter In the Rain whenever I think of this idea. And when you get back to your cozy house or apartment, help each other dry up and have fun doing one of these romantic things to do on a rainy day.
9. Admire the sunset
Spend one of the most peaceful time of the day with your date.
Sunsets are romantic. Watching the sunset can be a standalone date on itself. It is a relatively quick activity that is perfect if you don't have hours to spend. However, if you prefer, you can go see a movie or dinner afterward. The location is pretty flexible, the bottom line is that the Sun is visible. You can make it better by finding a good location that offers a great view, relaxing music, and tasty food. Take the time to just sit down, gaze at the horizon where the Sun eventually disappears (don't worry, it'll be back again tomorrow, finger-crossed though). Be quiet, and put your arm around your date's shoulder. Sometimes, action speaks louder than words.
10. Fly kites
Kite flying is one of the best cheap spring dates that are fun and exciting. Of course, you need wind for this, and there's an awful lot of it just before April showers. Make a single kite together and fly it by standing close to each other, his arms wrapped around you while watching your kite soar high. Feel his breath on your neck, close our eyes. Don't hold back on feeling intimate.
What Is Your Favorite Spring Date Idea?
Get your act together, feel free to make your own version of these spring activities for couples. Remember, it's not just about the setup. Apply your own touch and make it more personal. Cherish each bonding moment and make yourselves inseparable. Build that connection and don't hesitate to fall in love over and over again
More Spring Activities