Find out what to do at home when it's raining cats and dogs outside. Or perhaps it is not raining right now but the weather report says that it will be rainy a few days from today when you're scheduled to have the long-awaited date. In either cases, you will benefit from these fun rainy-day date ideas below.
It's rainy season. Would you like to still have a romantic date with your spouse or BF/GF at home without going out into the rain? Well, find out how you can make use of the rain or thunderstorm to create the perfect atmosphere at home for a romantic date that the two of you won't be forgetting anytime soon. Looking for a rainy date idea for more than two people? Be sure to also check out these fun double date ideas.
It's raining outside, let's cuddle at home.
Being with the one you love alone at home with a cold freezy ambiance brought to you by the rain is a feeling that you cannot ask for more. What I have below are date ideas that will take full advantage of that cozy ambiance of a rainy day.
Date Idea 1: Sip Wine and Dance
Get your table and chair and make a table for two. Prepare two glasses of wine and some flowers on top of the table. The flowers can be fresh or not as long as they can make your house feel more romantic. Play some love songs in the background. Don't forget to light a scented candle — something that has a cozy aroma to it that both of you enjoy. Have a little dance with your date. It matters not if you two are really dancing. It's just the perfect excuse to hold each other and sway to the music. Years later, when you hear those songs again (or whenever it rains) you will remember that exact precious moment.
Date Idea #2: Cook Together
Prepare a meal together. This is the perfect way to stress test a relationship. Find out if you two are compatible through a kitchen collab. You two will feel like a team (or not) because you plan, prepare and cook that food you choose together.
Date Idea #3: Have a cozy indoor picnic
Prepare the favorite food of your date and show some effort on it. Place a picnic mat on the floor of a spacious space in your home where you can relax while spending time with your date. That space can be somewhere close to your backyard/balcony or in your living room area. Get some square pillow and put your food in the basket; that may seem pointless but all the little things add up to a great experience. Use your special wares for dining, add also decorative little things on the mat — maybe some fresh flower petals or little sparkly crystals. Then you eat and talk and have some wine. Try to keep the TV switched off if you can, you can always Netflix and chill later.
Date Idea #4: Play a competitive game
Play a competitive game you both love. I know, some couples prefer co-op games, but nothing gets you to the edge of your seats like a competitive game. It can be a computer or console game, board game, card game, anything goes really. This activity is mentally stimulating and may result in some tension between you two — which is great because it is a good indicator of how you two interacts when the pressure is high — and you can always release that pressure, ah-hem, sexually.
Date Idea #5: Do some craft together
Make your time together useful by doing some craft, anything that can make you work together. The moment you help each other when making it can make you feel closer. Every time you see that craft you two work so hard to make together, you will always remember that romantic moment.
Now you have these ideas I assure you that you won't miss the rainy day date at home, but of course, whatever idea you choose to do with your date the important is your love to each other, and by that, you can make your date memorable.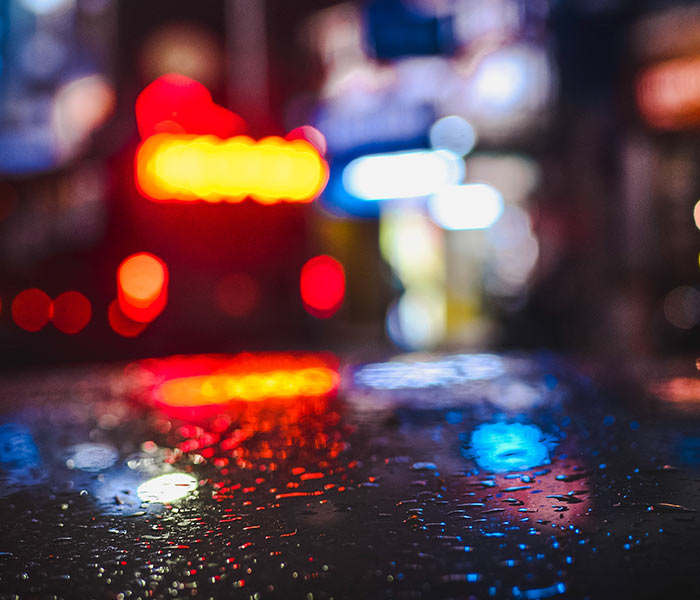 5 Benefits of An At-Home Rainy-Day Date
Now, what are the benefits if you two decide to spend the evening at home on a rainy day?
1. It's Budget-Friendly
No need to travel, to pay for parking and fuel for your car, no entrance fee to any park, and you can save money without having to buy overpriced but unhealthy foods.
2. You have more privacy
If you two stay at home you can freely express yourself verbally and physically. You don't have to hesitate to show how much you love your partner when you are safe at home.
3. You can wear anything you want — including nothing
You can wear virtually anything. For example, a simple dress that makes you feel comfortable or leggings and a shirt, or just a short and a sleeveless shirt. For that matter, you can even wear your birthday suit if you decide to get naughty.
4. Perfect excuse to go sans makeup
No need to put on makeup and do your hair. It is a relationship litmus test when your date sees you without your makeup on and still telling that you look beautiful. HOWEVER! If you're not in that stage of relationship, feel free to put on some light makeup.
5. Spend more quality time together
Instead of having to drive and walk to your date location, you can start the date instantly at home — assuming that you're staying together. If not, one of you will be saving time by not having to drive or take the subway, that time you save can be used to prepare little surprises to make the date more exciting.
https://www.instagram.com/p/BuQ6S87AA0k/