Jisung is a South Korean dancer, singer, rapper, and actor. He is part of the K-pop group NCT and belongs to its sub-unit NCT Dream. Within NCT Dream, he is positioned as the main dancer, sub vocalist, and sub rapper. He trained under SM Entertainment at a young age. Later, he was introduced as part of SM Rookies. He debuted with NCT Dream in August 2016 with their single "Chewing Gum." He also debuted as part of the project unit NCT 2018 on March 14, 2018.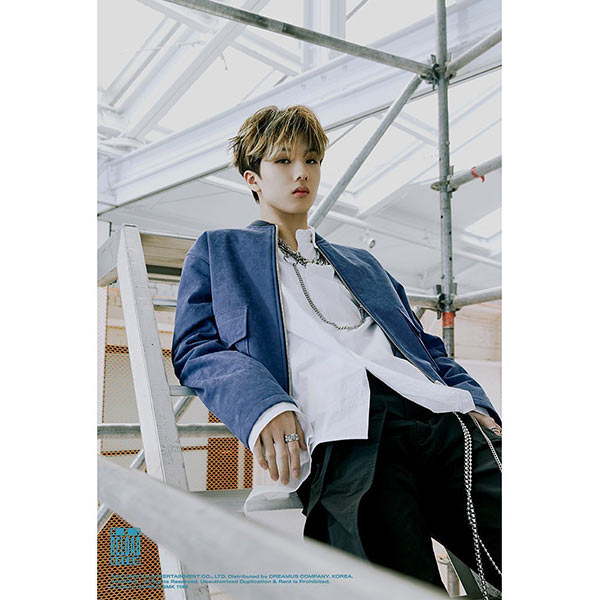 NCT Jisung Profile
Stage Name: Jisung (지성)
Korean Name (Birth Name): Park Ji-Sung (박지성)
Chinese Name: 朴志晟
Japanese Name: 和希 (Kazuki)
Nicknames: Gan Jisung, Gat Jisung, Jwi, Jwisung, Mochi, Mochisung, Sugso (Dorm pig), Heosewang (King of bluffing), Andy Park, Piggy Park, Jisung Pwark, Pwark Jisung, Jwitol
Agency: SM Entertainment
Group: NCT
Sub-unit: NCT Dream, NCT 2018
Debut Single: Chewing Gum
Position: Main dancer, sub vocalist, sub rapper, maknae
Member Since: 2016
Fandom: NCTzens
Birthday: February 5, 2002
Birthplace: Seoul, South Korea
Astrological Zodiac Sign: Aquarius
Chinese Zodiac Sign: Horse
Nationality: South Korean
Education: Mia Elementary School, Gireum Middle School
Height: 180 cm
Weight: 60 kg
Blood Type: O
Hair color: Black
Eye color: Dark Brown
Shoe size: 285 mm
Marital Status: Single
Favorite Subjects: Physical Education, Sociology
Least Favorite Subject: All subjects except Physical Education and Sociology
Favorite Foods: Pork belly, Margherita pizza, ice cream, chicken, taro smoothie, milk tea, Korean pancakes, gummy bears, sweet rice, yogurt candy
Favorite Fruit: Melon
Favorite Sunbae: EXO's Kai
Favorite Sport: Soccer
Favorite Animal: Hamster
Favorite Number: 7
Favorite Color: Green, black
Favorite Movie: The Hobbit: The Battle of The Five Armies
Hobbies: Rapping, dancing, singing
Languages: Korean, English
Tattoos: None
Dream: To travel around the world
Motto: "Fall seven times, stand up eight times"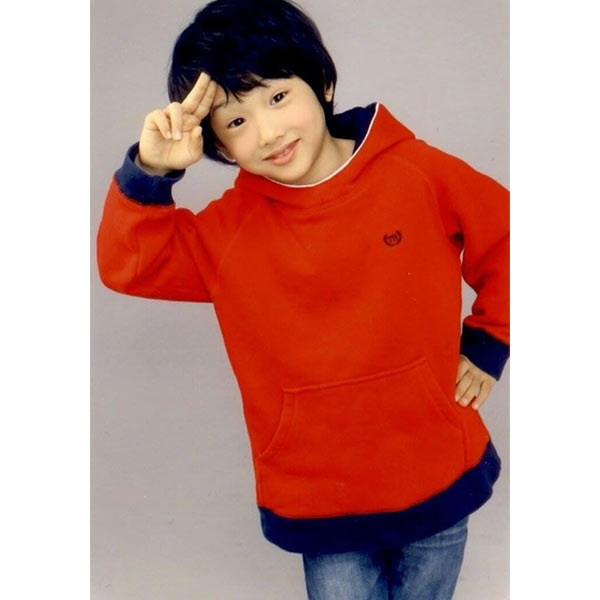 NCT Jisung Facts and Trivia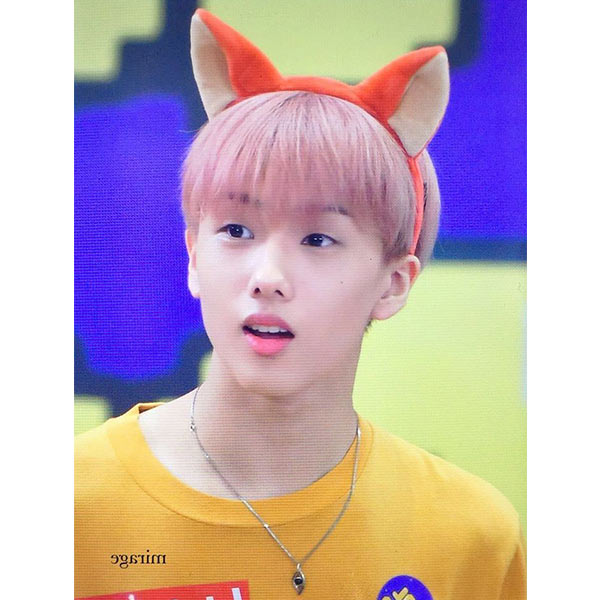 According to NCT: Influences Apple Music playlist, EXO's "Angel" inspired Jisung to become an artist.
Jisung loves soccer and his favorite soccer player is Didier Drogba.
He has the same name as a world-renowned Korean soccer player.
He has an older brother.
He was born in Seoul but stayed in Busan for 4 years.
He was homeschooled and did not attend the School of Performing Arts like other members.
He is part of "Chenji's This and That," NCT's official series, together with Chen Le.
He does not like seaweed soup, eggplant, oyster, and durian.
He hates insects.
He has lingual braces.
He has very big hands and feet. His hand's length is 20cm. Members described his hands as "monster level."
He shares a room with Jaemin in the NCT Dream dormitory.
He sleeps in the top bunk and says it takes too much time to get up and down from it, so he sometimes sleeps in the living room or on Jaemin's bed instead.
He breaks everything he touches and claims he has "magic hands."
His favorite artist is EXO's Kai and he gathers inspiration from SHINee's Taemin.
He loves wearing a hat. It is his favorite accessory.
Iron Man is his favorite Marvel superhero.
His specialty is popping and locking.
He understands English well, but he is not confident in speaking and worries about his pronunciation.
He has the same birthday as TXT's Taehyun.
He has a fear of cockroaches. Haechan and Jeno pranked Jisung by changing his iPod wallpaper into a cockroach which made him drop it and scream.
He plays video games when he has trouble sleeping. He mostly likes RPG games.
He stays up with Haechan to play video games until 6 AM.
He does not wash the dishes properly.
He was said to be the dirtiest member of NCT Dream.
He likes writing and he is currently writing a novel.
He is a maknae (youngest member) but casually speaks with the older members.
He said he looks like a mouse, so his nickname is Jwi (mouse).
He likes winter especially when it's snowing.
He started dancing since he was eight years old.
He has been a trainee since 5th grade.
He was introduced in SM Rookies.
He appeared on the South Korean version of "The Mickey Mouse Club."
Members describe Jisung as smart, kind, and very shy.
He liked to be called "Oppa."
He gets scared or shocked very easily.
He is the type that easily cries.
He is the tallest member of NCT Dream and one of the tallest members of NCT. He used to be 148cm in SM Rookies and has grown to 180cm in 2019.
He originally wanted "Peter" as his stage name.
He likes to watch Bear Grylls's mukbang videos.
He got INFP and INFJ in the Myers-Briggs Type Indicator.
He mistakenly used his light stick as a microphone during their Dream Show concerts.
He has the worst handwriting among the members.
He has a habit of putting his hair behind his ear.
He would like to switch bodies with Lucas because of his overflowing energy.
His body secret is having eyes bigger than what others think.
He said three hashtags to describe him are #I, #always, and #hungry.
His favorite nickname is Mochisung.
Jisung's TV Show/ Broadcasts Appearances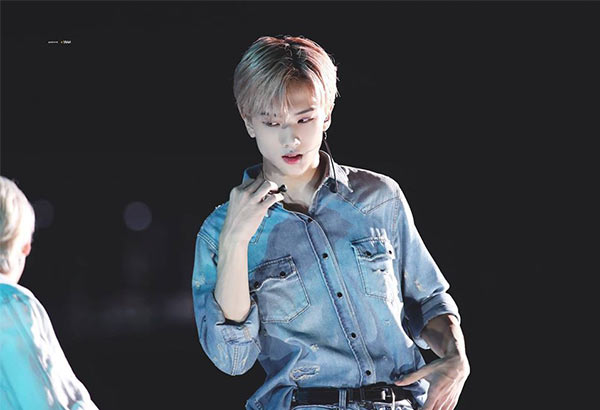 SM Rookies member in Mnet's EXO 90:2014 in 2014
Cast member in Disney Channel Korea's Mickey Mouse Club in 2014
MBC's Weekly Idol Ep. 347
MBC's Weekly Idol Ep. 378
MBC's Weekly Idol Ep. 452
!t Live: The 9th MUGI-BOX
NCT DREAM Stay Under the Blanket (2020, 3 episodes)
Appearance in the movie "Go, Stop, Murder" (2014)
Special appearance in JTBC's Idol Room Ep. 15 and Ep. 38
Contestant on KBS2's Dancing High in 2018
Cast member of JTBC4's Why Not: The Dancer in 2018
Jisung Social Media Accounts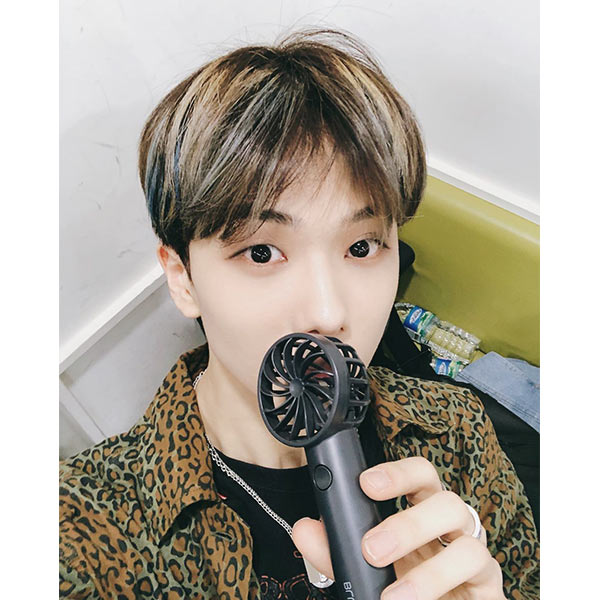 Jisung doesn't have personal social media accounts, but only NCT Dream group accounts.
Official Website: https://nctdream.smtown.com/
Youtube
1. NCT Dream – Music videos and shenanigans
2. NCT Daily – Music videos and shenanigans
Facebook: NCTDREAM.smtown
Twitter: @NCTsmtown_DREAM
Instagram: @nct_dream
V App: https://channels.vlive.tv/F3C16D
Weibo: NCT_DREAM, NCT_official
NCT Member Profiles