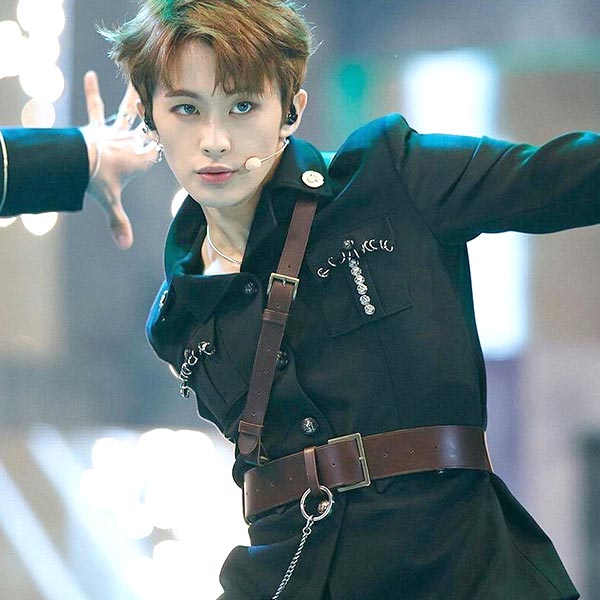 Mark is a Canadian-born Korean singer, dancer, rapper, and songwriter. He belongs to two K-pop boy groups: NCT and SuperM. Mark plays several key roles within NCT. Before graduating from NCT DREAM, he was the main rapper of the sub-unit NCT DREAM. Currently, he is one of the main rappers, sub-vocalists, and main dancers of sub-units NCT U and NCT 127.
Mark has debuted multiple times in his career, earning him the nickname Pro-debuter. On April 9, 2016 he debuted with NCT U. Then on July 10, 2016 with NCT 127. The next month on August 24, 2016, he once again debuted with yet another sub-unit. This time with NCT DREAM. Fast forward to March 14, 2018, he debuted as part of the NCT 2018 project.
He graduated from NCT DREAM in 2018 and was debuted as part of SM Entertainment's newly formed super boy group SuperM in 2019. On April 14, 2020, SM announced that alumni Mark will be returning to NCT DREAM (link is in Korean) and joining the group's comeback.
NCT Mark Profile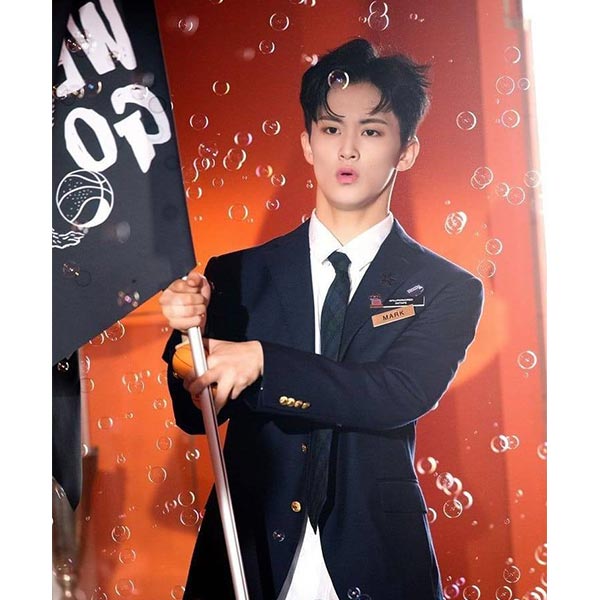 Stage Name: Mark (마크)
Birth Name: Mark Lee
Korean Name: Lee Min-Hyung (이민형)
Chinese Name: 李敏亨
Nicknames: You Do Boy (유두소년), Seagull, Big Head Number 3, Baby Cheetah, Pro-debuter, Watermelon Boy, Innocent Mark Hyung, Mork Lee, Makkeuri, Mark Bee, Little Monkey, Baby Lion, High School Rapper 7th Place, Editing Fairy
Agency: SM Entertainment
Group: NCT
Sub-units: NCT U, NCT 127, NCT Dream, NCT 2018
Debut Single: The 7th Sense, NCT #127 (mini album), Chewing gum, NCT 2018 Empathy (full album)
Position: Main dancer, sub vocalist, main rapper
Member Since: 2016
Fandom: NCTzens
Birthday: August 2, 1999
Birthplace: Toronto, Canada
Western Zodiac Sign: Leo
Chinese Zodiac Sign: Rabbit
Nationality: South Korean, Canadian
Education: P.S. 209 Clearview Gardens School, Eonju Middle School, School of Performing Arts (Practical Dance)
Religion: Christian Protestant
Height: 175 cm
Weight: 60 kg
Blood Type: A
Hair color: Black
Eye color: Dark Brown
Marital Status: Single
Favorite Subjects: English, Writing, Physical Education
Least Favorite Subject: Science
Favorite Foods: Bagels, Chicken, Kimchi, Jajjangmyeon, Kimchi, Bread, Samgyetang, Eggs, Ramen, Noodles, Chocolate
Favorite Snack: Cookies, Chips
Favorite Dessert: Cookies and Cream Ice Cream
Favorite Drink: Coca Cola, Sprite, Banana Milk
Favorite Fruit: Watermelon
Favorite Artists: Coldplay, Beyonce, SHINEE's Minho, Chris Brown, J. Cole, EXO's Xiumin, Justin Bieber, Ed Sheeran, John Mayer, Michael Jackson, Eminem, DPR LIVE, Bruno Mars
Favorite Sport: Ice skating, Badminton
Favorite Season: Fall
Favorite Holiday: Christmas
Favorite Number: 2
Favorite Color: Blue
Hobbies: Watching YouTube, playing guitar
Languages: Korean, English, Japanese (little), French (little)
Tattoos: None
Favorite Quote: "God feeds every bird but does not put it right in its nest."
NCT Mark Trivia & Facts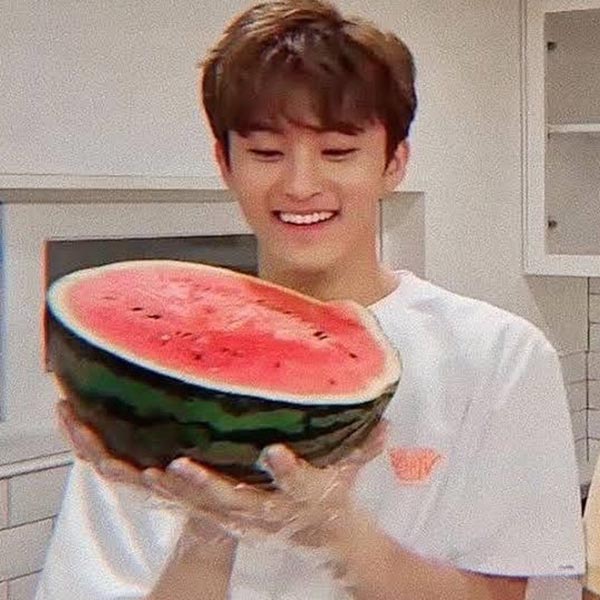 Man in the Mirror by Michael Jackson was the song that inspired Mark to become an artist according to NCT: Influences Apple Music playlist
He grew up in Vancouver even though he was born in Toronto. He also lived in New York.
He has an older brother.
His parents are musicians. His dad is rumored to be a pastor.
He settled in Seoul at age 13 as a trainee.
He was cast in SM's Global Audition in 2010.
He was introduced in SM Rookies in December 2013.
He is popular for giggling and laughing a lot.
He has a cute, outgoing, optimistic, cheerful, caring, laidback, sincere, charming, dreamy, and hardworking personality.
He thinks maturely even though he acts cutesy.
His eyebrows are called "Seagull."
He has a habit of rolling his eyes when doing interviews.
His specialties are rapping, playing the guitar, and dancing.
He likes watching inspirational movies.
Being a Christian Protestant, his favorite Bible verse is Exodus 9:16.
He said his favorite place is Canada.
He is scared of ghosts.
He was a trainee for almost four years.
He dislikes green tea, seafood, catsup, and mustard.
He is not picky with food but prefers mild-flavored foods.
According to Jaemin, Mark is the most reliable and dependable member.
He likes his nickname "Baby Lion" the most.
He has debuted four times in the span of four years.
He does not like horror movies and recommends praying before watching a scary movie.
He always prays before going to bed.
He said he can only wink with his right eye.
Members said he sleep talks in Konglish.
He loves the snow, windy weather, and autumn season.
He compares himself to a hardworking clock whose hand never stops moving.
He is known for being a bad cook.
If he had a younger sister, he would introduce Jaehyun to her.
He went as Tin Man during the SM Halloween Party in 2017 and as Detective Conan in 2018.
He can do splits.
He can imitate the sound of a mosquito killing racket and of ripping paper.
He beat all NCT DREAM members in an arm-wrestling competition.
He never believed in Santa Claus.
He believed a monster lived in his stomach as a kid. So, he had to feed the monster every time his stomach growled.
His childhood dream was to become a writer or an ice cream man.
His best friend is Haechan whom he also fears. He thinks he acquired his laugh from Haechan.
He is the youngest member (maknae) of SuperM.
He was originally a vocalist but switched to being a rapper during his trainee days.
His task in the dormitory is to take out the trash but also helps with the laundry.
He became roommates with Doyoung, Haechan, and Jaehyun. He shares a room with their manager in the NCT 127 dormitory.
He was classmates with GIRLKIND's Xeheun, GUGUDAN's Mina, and OH MY GIRL's Arin.
He said he would want to switch bodies with Lucas because of his perfect body proportions.
His ideal woman is someone with long black hair.
He sang The Ghost Detective's OST "Dream Me" with Red Velvet Joy
He sang Sweet Stranger and Me's OST "Going Through Your Heart" with Henry Lau
TV Appearances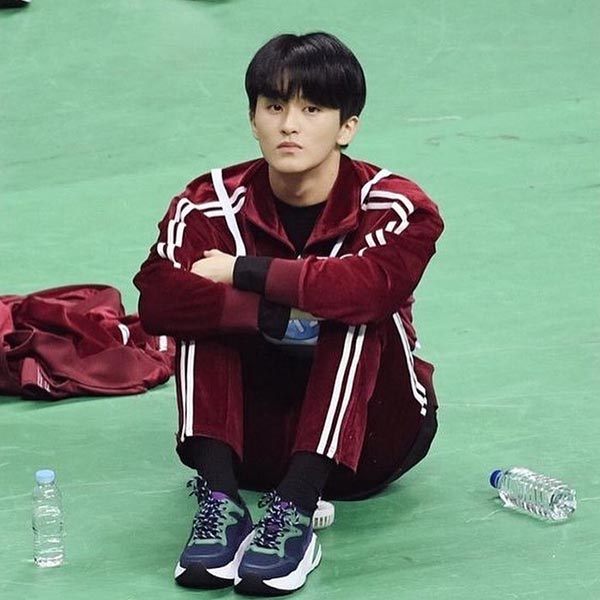 SMROOKIES Member in Mnet's EXO 90:2014
Played Mouseketeer in Disney Channel Korea's The Mickey Mouse Club (2015)
MBC's Weekly Idol Ep. 347
MBC's Weekly Idol Ep. 378
MBC's Weekly Idol Ep. 452
!t Live: The 9th MUGI-BOX
Contestant in Mnet's High School Rapper (2017) and placed 7th place overall
Cast member in Naver TV's Snowball Project (2017)
Co-host in MBC's Show! Music Core (2018-2019)
Main cast in MBC's It's Dangerous Beyond The Blankets Season 2 Ep. 8-10 (2018)
NCT Mark Social Media Accounts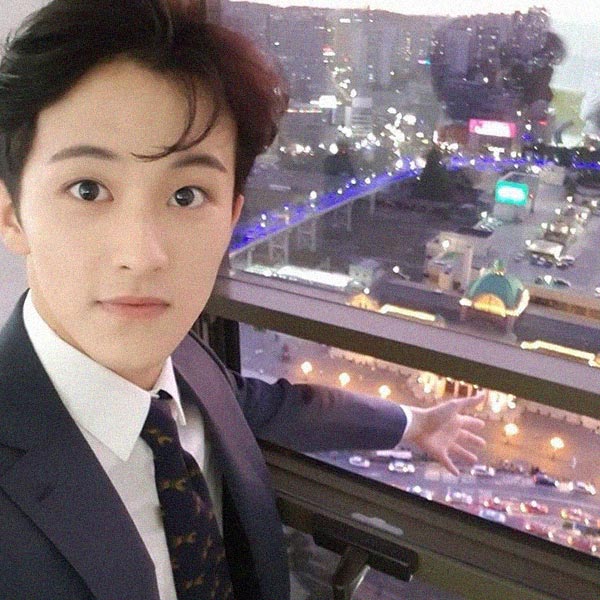 Mark doesn't have personal social media accounts, but only NCT Dream group accounts.
Official Websites
1. NCT DREAM
2. NCT 127
3. SuperM
Youtube
1. NCT Dream
2. NCT Daily
3. NCT 127
4. SuperM
Facebook
1. NCT Dream
Twitter
1. @NCTsmtown_DREAM
2. @NCTsmtown_127
3. @superm
Instagram
https://www.instagram.com/p/B–zY0kDyKS/
V App
https://channels.vlive.tv/F3C16D
Weibo
NCT_DREAM, NCT_official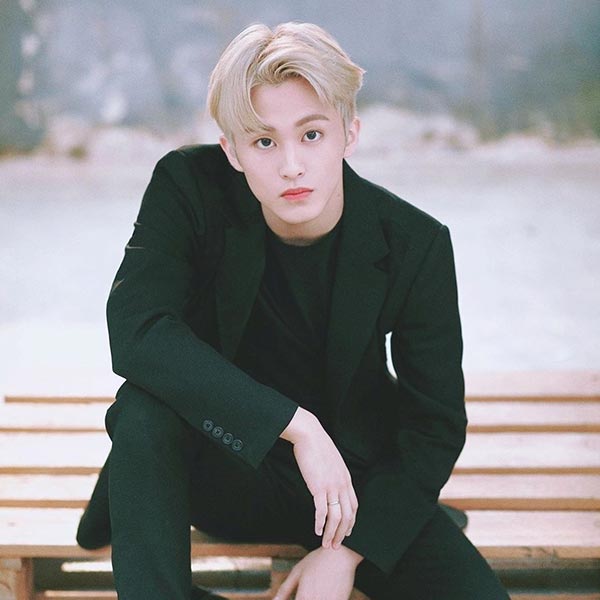 NCT Member Profiles