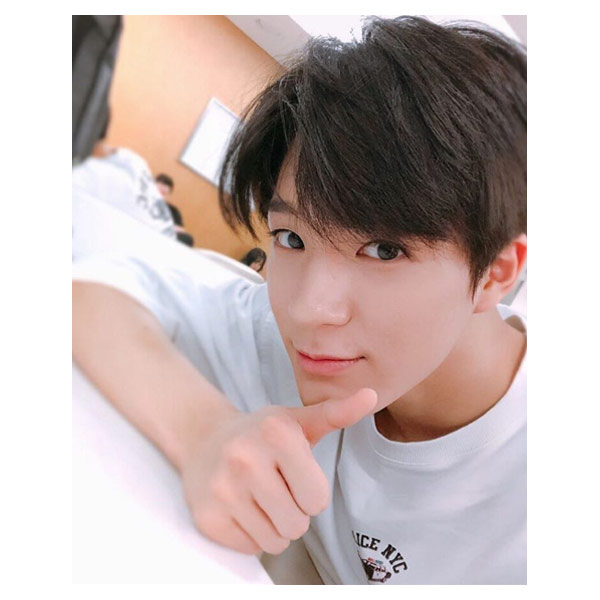 Lee Jeno, or just Jeno, is a South Korean K-pop idol. He is the sub-vocalist, lead dancer, main rapper, and visual of the K-pop boy group NCT Dream, NCT's third sub-unit. His stunning visual literally shines and is being praised as a national treasure. He debuted on stage on August 25, 2016, with NCT Dream. He is also a member of NCT 2018, a project unit that debuted on March 14, 2018. He belongs to SM Entertainment which is one of the most renowned entertainment companies in South Korea.
NCT Jeno Profile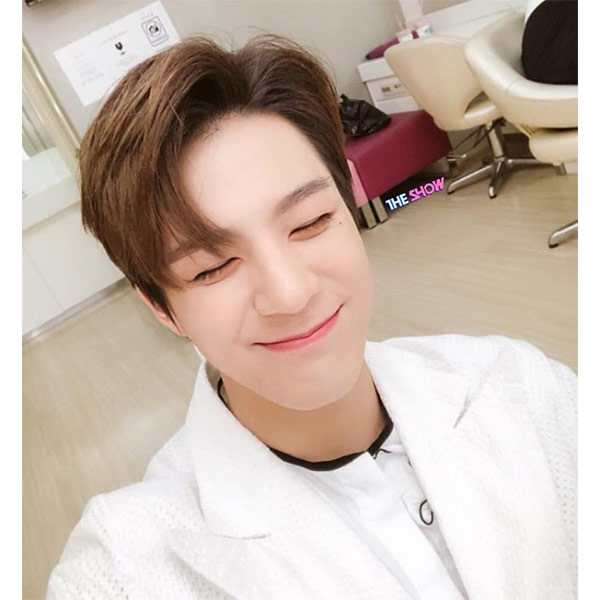 Stage Name: Jeno
Agency: SM Entertainment
Group: NCT
Sub-unit: NCT Dream, NCT 2018
Debut Single: Chewing Gum by NCT Dream
Position: Main Rapper, Lead Dancer, Sub-Vocalist, Visual
Member Since: 2016
Fandom: NCTzens
Birthday: April 23, 2000
Nationality: South Korean
Ethnicity: Korean
Zodiac Sign: Taurus
Height: 177 cm
Weight: 58 kg
Blood Type: A
Hair color: Black
Eye color: Dark Brown
Shoe size: 265 mm
Marital Status: Single
Name in Chinese: 李帝努
Name in Korean: 이제노
Name in Japanese: 楓雅
Nicknames: Little Puppy, Angpang Nam, Lichen, Restless Eye Smile, Je-No Fun, King, Jenonaem, Hyoshin, Nono, Nojam
Birth Place: Incheon, South Korea
Education: Hyunsan Middle School, Seoul School of Performing Arts
Favorite Subject: Mathematics
Favorite Food: Jjampong, seafood soup, choco milk, glazed doughnuts, ramyeon, fried chicken, hamburger, dark chocolate, sour foods
Favorite Fruit: Watermelon
Favorite Dessert: Ice cream
Favorite Drink: Sprite
Favorite Scent: Mint
Favorite Movies: Chappie (2015), The Lion King
Favorite Sunbae: Super Junior's Siwon and Donghae
Favorite Sport: Table Tennis
Favorite Animal: Horse
Hobbies: Social media, playing mobile games, photography
Languages: Korean
Tattoos: None
Piercings: None
Dream: Be a singer who can receive love from anyone.
Jeno Facts & Trivia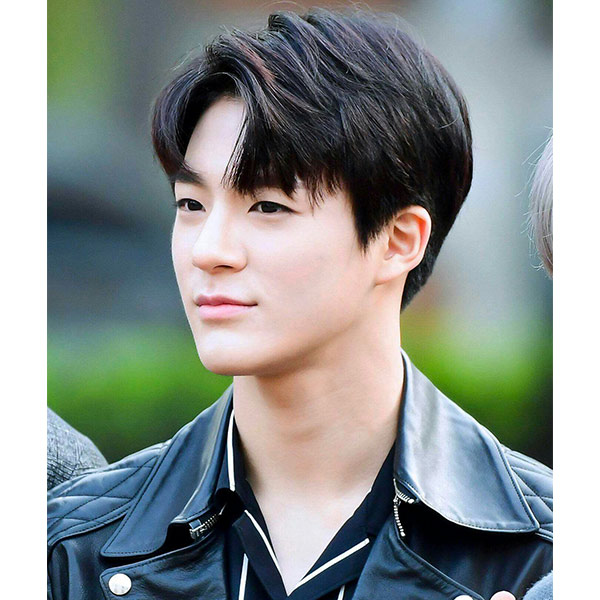 Sorry, Sorry by Super Junior was the song that made him aspire to be an artist as seen on NCT: Influences Apple Music Playlist.
Jeno was a model when he was a child and did different CFs like Seoul Milk, Pulmuone, C-Crator Navien, KyungDong Navien, Seoul G20 Summit, and Dr.U.
He has a cat allergy, but his family takes care of three cats at home. The cats are named Bongsik, Lal-ie, and Seol-le.
He is fascinated and in love with cars.
Yoo Jaesuk from Running Man is his favorite comedian.
He has a really bad sense of direction.
Jeno has a lot of favorite food but hates plums and oysters the most.
He knows how to play the guitar and violin.
His Myers-Briggs Type Indicator is ISFP-A.
He likes ordering Green Tea Frappes in cafes.
He thinks white is the best car color.
Chocolate is his favorite milk flavor.
He entered SM Entertainment at the exact day and hour as Jaemin.
His favorite American band is Maroon 5.
Being not able to breathe is his greatest fear.
He likes the windy weather, winter season, and looking at cherry blossoms.
He dreams of visiting Europe someday.
His name is confusing for Koreans because it sounds foreign. Jeno's name was ranked 2nd on the list of "Idols with The Most Unique Birth Names" in Mnet's TMI News.
The Hanja characters for his name are 帝 (dì) and 努 (nǔ) which means king and strength, respectively.
He makes a lot of bad jokes so Haechan revealed that Jeno's nickname is "laughter vacuum cleaner" sucking the fun in the room.
Jeno trended #1 on Twitter worldwide when he showed off his blonde undercut for The Show.
He shares the same birthday with Twice's Chaeyoung.
He suffered from a sasaeng harassment during Chenle's birthday V-Live.
NCT's Jeno, Haechan, and Jaemin grew up together and are now reaching a dream together too.
Jeno took home the archery gold medal against I.M during the 2020 Idol Star Athletics Championships.
He doesn't have piercings on his ear lobes but wears fake earrings (that almost always slip down his ears).
He prefers playing sports than working out.
He thinks he is the most uninteresting member of NCT Dream.
In an interview, he said he's comfortable sharing a room with Haechan because he likes to cuddle a lot.
He thinks he has the strongest will in the group.
He liked making Gundam models.
He wants to watch Bohemian Rhapsody alone. The story inspires him.
He usually carries portable batteries in his bag.
He feels jealous that other members get to wear colored contact lenses, but he can't wear them often.
He thinks the best part of being with NCT Dream is the great friendship on and off work.
He thinks Haechan is the most fun and interesting group member.
He likes the Chinese dish Sweet and Sour Pork.
Renjun describes Jeno as handsome, handsome, handsome.
Jeno describes Renjun as a pure boy, nice, and young.
When he first debuted, he felt uncomfortable speaking in official events but MC-ing for shows helped him a lot.
His childhood dream was to become an architect and design cars but doesn't regret not being able to reach these dreams.
He associates the words growth and hope when he hears the word "dream."
Sunglasses are his favorite accessories.
His favorite song is EXO's Promise.
He participated in writing their song Dream Run. It is also his favorite song from their 3rd mini album We Boom.
Park Ji-Sung is his favorite football player.
Jeno's TV Show/ Broadcasts Appearances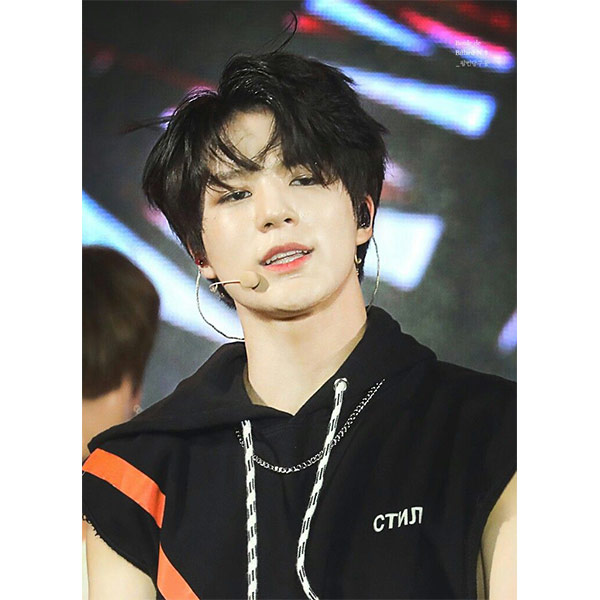 Cast Member in Disney Channel Korea's Mickey Mouse Club back in 2015.
Cameo Role in Naver TV Cast's A-TEEN Episode 20
Guest in KBS's Hello Counselor Episode 423 and Battle Trip Episode 152
Special Appearance in JTBC's Idol Room Episode 38
20160908, 20160922, 20170907 Weekly Guest MC in Mnet's M Countdown
MC in SBS MTV's The Show from May 22, 2018 – November 26, 2019.
Young Jeno in a Seoul Milk commercial:-
NCT Jeno Social Media
Jeno doesn't have personal social media accounts, but only NCT Dream group accounts.
Youtube
NCT Dream – Official NCT Dream Youtube channel
NCT Daily – Music videos and shenanigans
NCT Dance – For dance practices and Renjun-focused dance
Facebook: NCTDREAM.smtown
Twitter: NCTsmtown_DREAM
Instagram: @nct_dream
V App: NCT
Weibo: NCT_DREAM, NCT_official
NCT Dream Member Profiles