Haechan is a South Korean pop idol. He is a member of NCT — a K-Pop boy group. He is in charge of the main vocals of NCT's sub-units NCT 127, NCT Dream, and NCT U. He joined SM Entertainment (formerly SM Studio) through their infamous Weekly Audition in 2013. Subsequently, he was introduced as part of SM Rookies, SM Entertainment's pre-debut training team, in March 2014. He debuted on July 7, 2016, with NCT 127.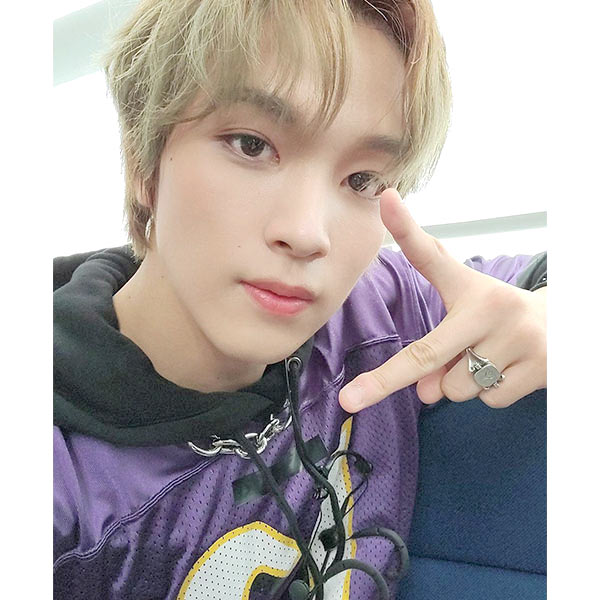 Haechan Profile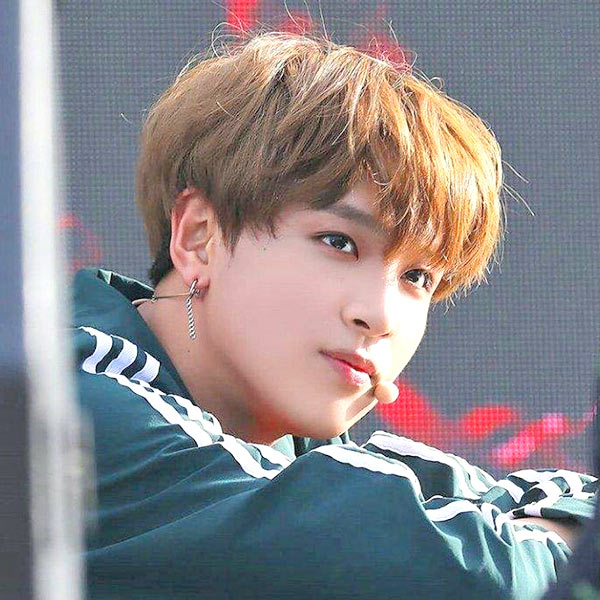 Stage Name: Haechan (해찬)
Korean Name (Birth Name): Lee Dong-Hyuck (이동혁)
Chinese Name: Kai Chan (楷灿)
Japanese Name: Satoshi (聡志)
Nicknames: Donkey (Dong Hyuck + Monkey), Dongsookie, Full Sun, Banchan, Pudu, Dong-ah Haechan!
Agency: SM Entertainment
Group: NCT
Sub-unit: NCT Dream, NCT 127, NCT U
Debut Single: EP NCT #127
Position: Main Vocalist, Lead Dancer
Member Since: 2016
Fandom: NCTzens
Birthday: June 6, 2000
Birthplace: Seoul, South Korea
Astrological Zodiac Sign: Gemini
Chinese Zodiac Sign: Dragon
Nationality: South Korean
Ethnicity: Korean
Education: Hoguk Middle School, Seoul School of Performing Arts
Religion: Christian
Height: 174 cm
Weight: 57 kg
Blood Type: AB
Hair color: Black
Eye color: Dark Brown
Shoe size: 270 mm
Marital Status: Single
Favorite Subject: Music
Least Favorite Subject: Science
Favorite Food: Samgyupsal (grilled pork belly), Kimchi stew with pork
Favorite Chinese Food: Spicy seafood noodle soup
Favorite Colors: Red and Black
Favorite Movies: Classic Disney movies, The Lion King, Twilight
Favorite Korean Drama: Boys Over Flowers
Favorite Sunbae: SHINee's Taemin
Favorite Sport: Football
Favorite Animal: Lion
Hobbies: Playing piano, listening to music, singing, football
Languages: Korean
Tattoos: None
Piercings: 1. Haechan has one piercing on his left ear lobe.
Dream: To become a singer-songwriter.
NCT Haechan Facts and Trivia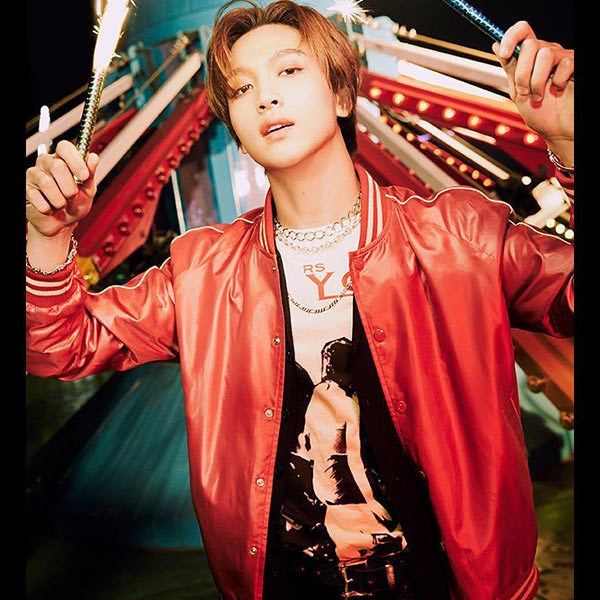 Replay by SHINee was the song that inspired Haechan to become an artist (source: NCT: Influences Apple Music Playlist)
He moved to Jeju-do at age 7 and lived there until age 12.
He has two younger brothers and a younger sister.
His younger sister is actually his fraternal twin.
Both his parents play music too.
He learned to play the piano at the age of five.
He named his laptop Evian.
His mom encouraged him to audition for SM.
His audition song was Huh Gak's Hello.
His nickname Full Sun was derived from his stage name, Hae meaning Sun and Chan meaning full.
His stage name was assigned by Lee Sooman.
He has a hard time distinguishing color.
His main characters in Overwatch are Junkrat and Lucio. He loves to play Overwatch with other members.
During the STATION X special release on December 2, 2019, he was announced as the newest member of NCT U.
Haechan's ideal type is someone good at singing, has an easy-to-listen-to voice, and has short hair.
Johnny is Haechan's roommate on the lower floor of their new dormitory.
He would like to switch bodies with Johnny because of his height.
In December 2018, he fractured his shinbone on his right leg while practicing for future performances, so he was excluded from all the schedules to recover at the hospital.
Revealed in NCT Night Night: he does a lot of skinship.
Revealed in NCT Night Night: he is the only member who is most likely to pick up his phone.
In NCT 2018 Spring Fan Party, he said he both liked and disliked Mark Lee.
Other members said he has the cutest personality.
He does a lot of aegyo.
He usually cleans their dorm. He is mostly responsible for washing the dishes.
He is the "mood maker" and the noisiest member who brings up the group's atmosphere.
He was one of the floor MCs of the 2019 Idol Star Athletic Championships.
Jaemin said he would introduce Haechan to a younger sister because he thinks Haechan will be sweet and romantic towards her.
His special skill is dancing, as seen in Weekly Idol's random dance play challenges.
He is very close to Mark since their trainee days. They're a dynamic duo.
He is inflexible like a normal person (NCT Life).
Among his favorite artists are Michael Jackson, Super Junior's Donghae, NCT's Jaehyun, Siwon, Maroon 5, Dynamic Duo, and SHINee.
His Myers-Briggs Type Indicator is ENFP.
He has the smallest head.
He likes to play games even though he is bad at it.
He jokes a lot and is known to be mischievous.
He introduces himself by mentioning his 37.5 viewer rating.
He also joined NCT's project unit NCT 2018.
He will be graduating from NCT Dream this 2020.
Members say he is the most beagle-like.
Fans donated money to the Los Angeles Zoo to name one of the baby pudus "Haechan." While he feels honored, he thinks he doesn't look like a pudu but eats like one.
Mark revealed that Haechan is good at cooking.
Haechan thinks he has the biggest appetite among the members.
His favorite nickname is Full Sun.
Cristiano Ronaldo is his favorite football player.
He likes wearing bracelets.
He has been writing lyrics for a long time but has concerns about it. He hopes to show it someday.
For him, the practice room is a secret space where everything starts.
He thinks the rap part of "Stronger" was the best of all the raps he's done.
He likes to eat buckwheat noodles, especially in the summer.
NCT Haechan's TV Appearances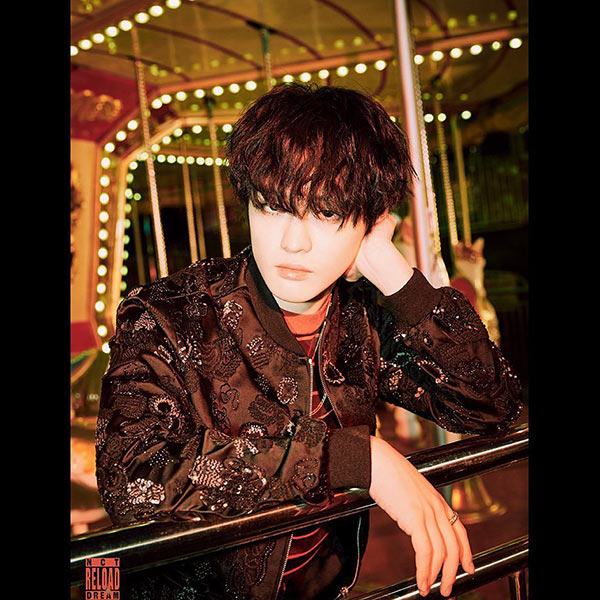 Cast Member in Disney Channel Korea's Mickey Mouse Club back in 2015
SM Rookies Member in Mnet's EXO 90:2014
Global MC in Mnet's M Countdown on May 31, 2018
Weekly Guest MC in Mnet's M Countdown on September 7, 2017
MBC's Weekly Idol Ep. 347
MBC's Weekly Idol Ep. 378
MBC's Weekly Idol Ep. 452
!t Live: The 9th MUGI-BOX
Haechan Social Media Accounts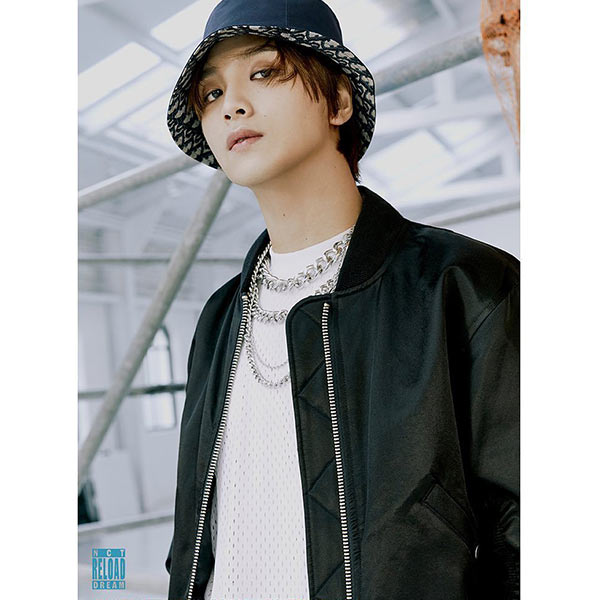 Haechan doesn't have personal social media accounts. But you can follow his every move on NCT Dream and NCT 127 group accounts.
Official Website: http://nctdream.smtown.com/
Youtube
1. NCT Dream– Music videos and shenanigans
2. NCT 127 – Music videos
3. NCT Daily – Music videos and shenanigans
4. NCT Dance – For dance practices and Renjun-focused dance
Facebook
1. NCTDREAM.smtown
2. NCT127.smtown
Twitter
1. NCT Dream Twitter account: @NCTsmtown_DREAM
2. NCT 127 Twitter account: @NCTsmtown_127
Instagram: @nct_dream
V App: NCT
Weibo: NCT_DREAM, NCT_official
NCT Member Profiles