Jaemin is a South Korean dancer, singer, songwriter, actor, and rapper. He is a member of NCT — a K-pop boy group. Within NCT, Jaemin belongs to the sub-unit, NCT Dream. He is the sub-unit's lead dancer, sub rapper, sub vocalist, and visual. Jaemin was street-casted when he was handing out posters and collecting garbage as a volunteer at an event with his mom. He debuted with NCT Dream in August 2016 with their single "Chewing Gum." He also debuted as part of the project unit NCT 2018 in March 2018.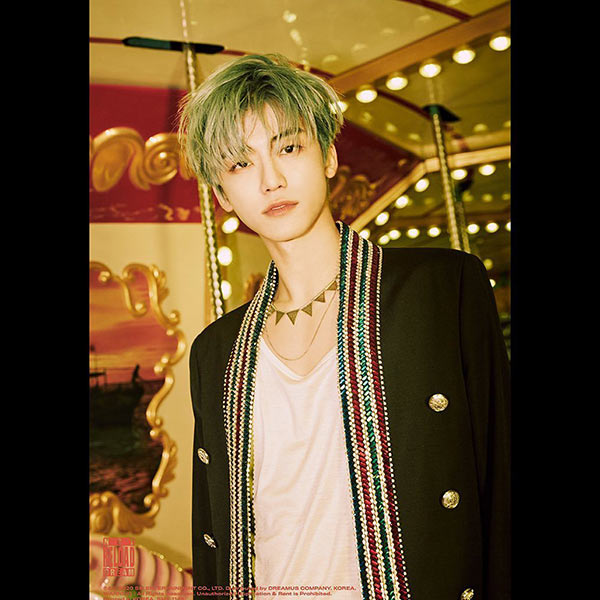 NCT Jaemin Profile – Biodata: Birthday, Names, etc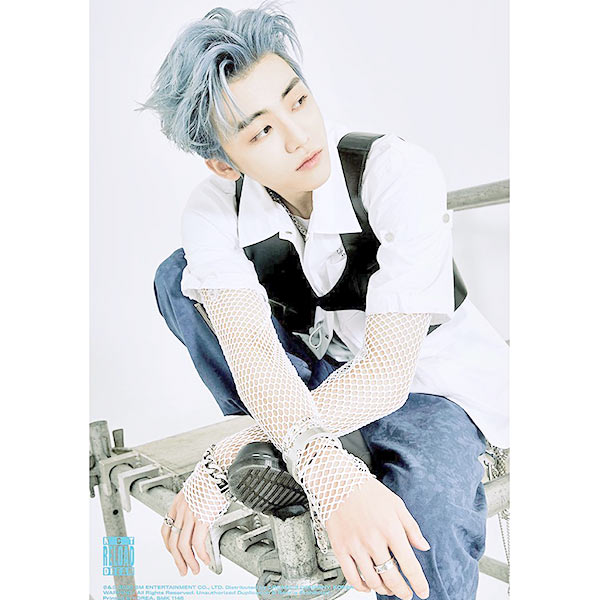 Stage Name: Jaemin (재민)
Chinese Stage Name: 渽民
Korean Name (Birth Name): Na Jae-Min (나재민)
Chinese Name: 罗在民 / 羅渽民
Nicknames: Nana, Jaem, Human Peach, Cutie, Na Jaem Jaem, Fansign Boyfriend
Agency: SM Entertainment
Group: NCT
Sub-unit: NCT Dream, NCT 2018
Debut Single: Chewing Gum
Position: Main dancer, sub vocalist, sub rapper, visual
Member Since: 2016
Fandom: NCTzens
Birthday: August 13, 2000
Birthplace: Jeonju, South Korea
Western Zodiac Sign: Leo
Chinese Zodiac Sign: Metal Dragon
Nationality: South Korean
Education: Incheon Cheongil Elementary School, Incheon Haewon Middle School, School of Performing Arts Seoul
Height: 177 cm
Weight: 60 kg
Blood Type: AB
Hair color: Black
Eye color: Dark Brown
Shoe size: 265 mm
Marital Status: Single
Favorite Subjects: Physical Education
Least Favorite Sociology
Favorite Foods: Fast food, honey tteokbokki, chocolates, chocolate milk, potato pizza, ramen
Favorite Snack: Jelly
Favorite Drink: Sweet Rice Punch (sikhye), Green tea
Favorite Fruit: Peach
Favorite Sports Star: Lee Young Dae
Favorite Dancer: Tight Eyez
Favorite Sunbae: Super Junior's Heechul, EXO's Kai
Favorite Sport: Badminton
Favorite Animal: Dog
Favorite Number: 3
Favorite Color: White, Pink
Favorite Movie: Marvel's Iron Man Series
Favorite Animation: Shinjjang
Favorite Season: Autumn
Hobbies: Badminton, music, composing, watching anime, collection shoes, photography
Languages: Korean
Tattoos: None
Motto: "Let's love, Cizennies!"
Jaemin Facts & Trivia: Trivial Little Things about Jaemin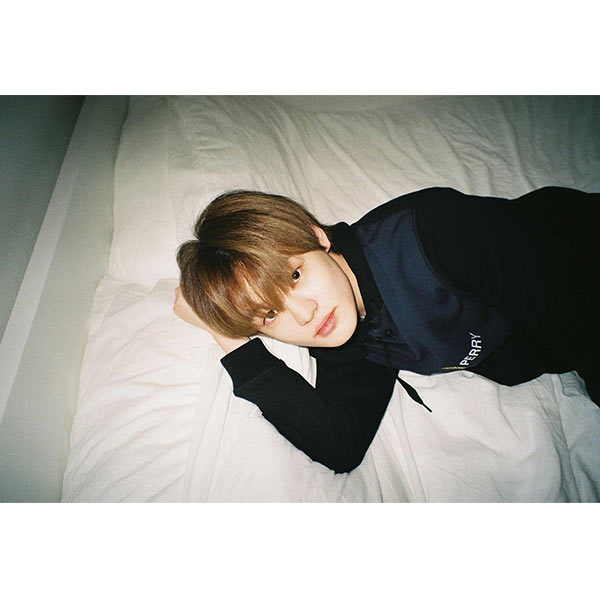 Boyfriend by Justin Bieber was the song that influenced Jaemin to become an aspiring artist (source: NCT: Influences Apple Music playlist)
His body secret is having flat feet.
He has a habit of worrying about Cizennies (NCTzen's nickname).
His favorite nickname is Nana.
He dislikes things that give Cizennies a hard time and artificial strawberry scent.
He said three hashtags that describe him are #Nana, #JaeminBesideCizennies, and #LoveCizennies.
The compliment he wants to give to himself is "There are things that you can't do in the past but let us still proceed. I love you."
He is an only child and wishes he had a sister.
His specialties are playing the piano and dancing. See Jaemin play Yiruma's River Flows in You in front of school children when he volunteered for #UNICEF in Hanoi, Vietnam:-
He has his own room in their dormitory.
He takes fast and short showers.
He acts in the webtoon drama "The Way I Hate You."
He appeared in the web drama "A-Teen" with Jeno.
He took a break from promotions in December 2016 due to health complications from a herniated disc
His comeback since NCT Dream's debut was on March 4, 2018, for their single "Go."
According to Haechan, a person could wash clothes on Jaemin's abs.
He is tangled in dating rumors with actress Kim Ji In who was his love interest in the web drama "Way to Dislike You."
He was street-casted by SM Entertainment's staff.
He was the seventh and last NCT Dream member revealed on August 22, 2016.
He is more passionate about games than any other NCT member,
If he picked to switch bodies with, he picks Jisung.
He cannot stand an awkward atmosphere.
He likes to wear gray and black knitwear the most.
He likes chocolate-flavored bingsu the most.
He does not eat yogurt.
His pants size is 28.
The older brother he likes the most is Hansol.
He can run 100 meters in 15 seconds.
He wants to visit the USA the most.
His favorite Pokemon character is Pikachu.
He has a habit of opening his mouth when he is concentrating on something.
His future dream, when he was in elementary, was to be a doctor.
He wore a ghost costume on Rookies Station.
He listens to music while lying down by himself when he gets stressed out.
He stays at the company's dance practice room most of the time.
He is right-footed.
He eats apples every morning.
He is known to have an interesting taste. He eats a bowl of ramen with cilantro.
He loves skinship and sniffing other members.
He used to drink 8 shots of espresso without any water, but he decreased it because fans are worried about his health.
He does not have a pet.
His long-distance running record is 1 kilometer.
His favorite basic dance movement is isolation.
His favorite choreography is EXO's Love Me Right.
His favorite accessory is wearing a hat.
He has a bad habit of shaking his legs.
He usually wakes up at 7 AM.
He likes the sunny weather.
He dislikes doing hula hoops.
His favorite midnight snack is fried chicken.
He likes to read romance books.
He is right-handed.
His Myers-Briggs type is ISFJ.
His favorite KakaoTalk character is Ryan.
He does not believe in ghosts.
He is really quiet when he is alone.
Jaemin's TV Show/ Broadcasts Appearances: Some of the Times When Jaemin Appeared on TV (Not Complete)
SMROOKIES Member in Mnet's EXO 90:2014
Played Mouseketeer in Disney Channel Korea's The Mickey Mouse Club (2015)
Cast member on tvN's My English Puberty 100 Hours Season 2 (2018-2019)
Cast member on Channel A's Wanna Play? GG! (2019)
MBC's Weekly Idol Ep. 347
MBC's Weekly Idol Ep. 378
MBC's Weekly Idol Ep. 452
!t Live: The 9th MUGI-BOX
NCT DREAM Stay Under the Blanket (2020, 3 episodes)
Cameo on Naver TV Cast's A-Teen Ep. 20
Played Han Daegang (main character) in JTBC4's Web Drama "Method to Hate You (2019)"
Guest on KBS's Battle Trip Ep. 152
Guest on KBS's Hello Counselor Ep. 423
Guest on UN ECOSOC's Good Neighbors (2019)
NCT Jaemin Social Media Accounts: Where to Stalk Jaemin on Social Media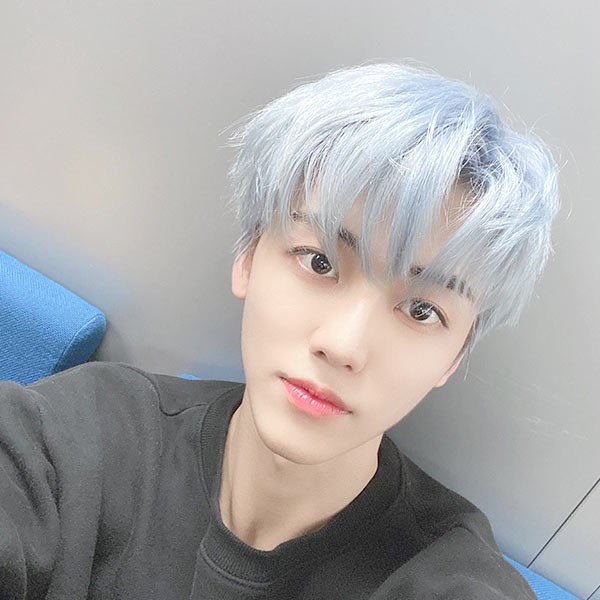 Jaemin doesn't have a personal social media account. Follow NCT / NCT Dream group accounts for his latest news.
Official Website: http://nctdream.smtown.com/
Youtube:
1. NCT Dream  – Music videos and shenanigans
2. NCT Daily – Music videos and shenanigans
Facebook: NCTDREAM.smtown
Twitter: NCTsmtown_DREAM
Instagram: @nct_dream
V App: https://channels.vlive.tv/F3C16D
Weibo: NCT_DREAM, NCT_official
NCT Dream Member Profiles