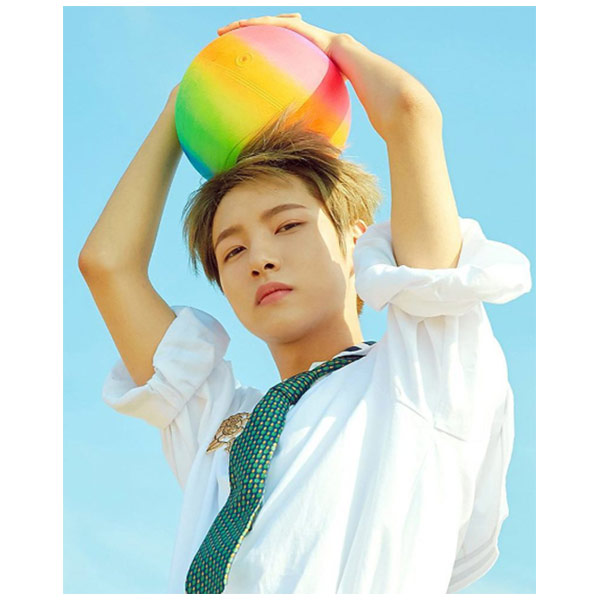 Huang Ren Jun, popularly known as Renjun, is a Chinese idol based in South Korea. He is a member of the K-pop boy group NCT. Renjun's position is the lead vocalist of NCT Dream, the NCT's third sub-unit. His first on-screen appearance was on M Countdown with NCT Dream on August 25, 2016. Renjun gained global fandom afterward. Currently, he is an artist under SM Entertainment (SM엔터테인먼트) — one of the largest entertainment companies in South Korea.
Renjun Profile [NCT Dream]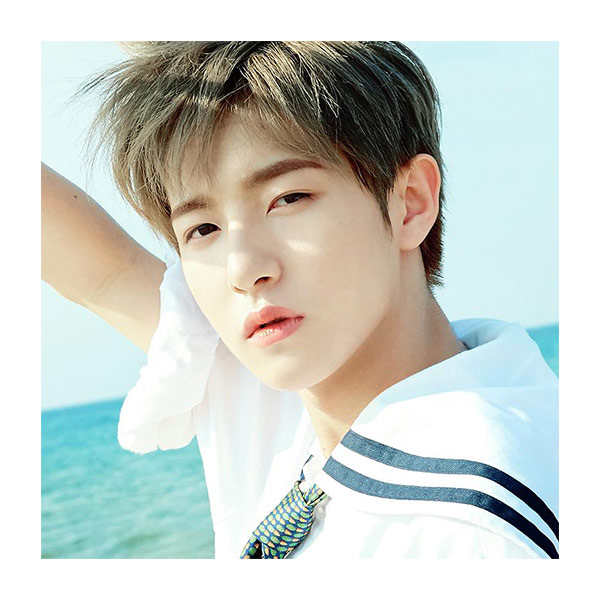 Stage Name: Renjun
Agency: SM Entertainment
Group: NCT
Sub-unit: NCT Dream
Debut Single: Chewing Gum
Position: Lead Vocalist of NCT Dream
Member Since: 2016
Fandom: NCTzens
Birthday: March 23, 2000
Nationality: Chinese
Ethnicity: Korean
Zodiac Sign: Aries
Height: 170 cm
Weight: 52 kg
Blood Type: O
Hair color: Black
Eye color: Dark Brown
Shoe size: 260
Marital Status: Single
Name in Chinese: Huang Ren Jun (黄仁俊)
Name in Korean: 런쥔
Name in Japanese: ロンジュン
Nicknames: Injeolmi, Injun
Birth Place: Jilin, People's Republic of China
Education: Jilin Korean Ethnic High School (Former), Beijing Contemporary Music School
Favorite Subject: Korean
Favorite Food: Hot pot with beef
Favorite Movies: Avengers and Avatar
Favorite Sunbae: EXO's Lay
Favorite Animal: Baby fox (because he thinks he resembles it.)
Hobbies: Drawing Moomin
Languages: Mandarin and Korean
Tattoos: None
Piercings: None
Motto: "Let's work well."
Dream: To live happily
Favorite words to hear: "The world is shining brightly for you, Renjun-ah."
NCT Renjun Facts & Trivia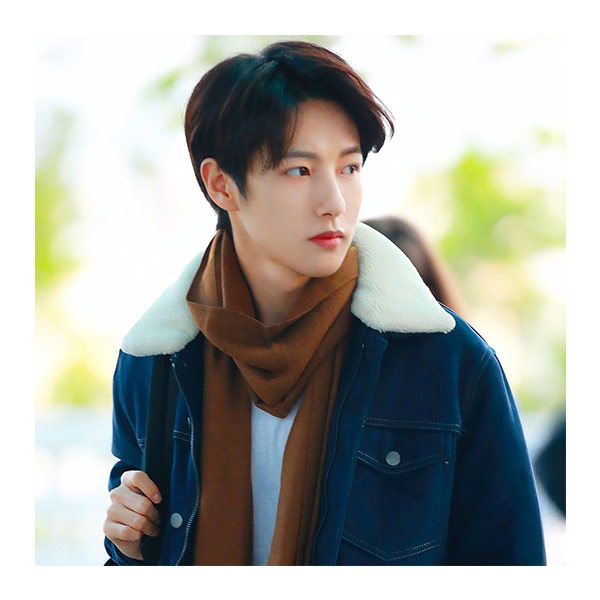 He doesn't hate any subject in school and likes learning a lot.
He has been practicing ballet and contemporary dance.
He doesn't have any siblings.
He likes Moomin a lot and his favorite place in Seoul is the Moomin Café.
He joined SM Entertainment via SM Global Auditions.
He entered SM Entertainment in 2016 knowing how to speak in Korean.
Rumors said he only had 5 months of training and preparation before debuting.
Some of his fans are furious with SM Entertainment's mistreatment. Once, Renjun went out after shooting with no umbrella nor their manager on a rainy day.
His debut performance with NCT Dream was on M Countdown.
He wants to eat hot pot with the members of NCT Dream when they go to China.
He likes Sci-fi movies.
He likes Ariana Grande's Music and his favorite song was "Into You."
His special power is running around the place while hula-hooping.
He is part of NCT's maknae line.
His name has different pronunciations. In Korea, his name is pronounced as [lon-jwin], while [ren-jeen] in Mandarin.
He often dyes his hair blonde or light brown.
He likes sleeping with the light turned on because he was very afraid of the dark when he was a child.
He is close to Seventeen's Chinese members, Jun and Minghao.
Renjun has a birthmark on the back of his hand.
The reason why he acts innocent because it was his agency's assigned image for him.
He believes in aliens and ghosts.
He had a snaggletooth in 2016 and had lingual braces to get it fixed.
He's an efficient translator. Since he is fluent in both Mandarin and Korean, he often translates for his fellow Chinese members.
He says he has the best shoulders in NCT.
He is very close to Winwin (NCT). If he could swap body with anyone, he would choose Winwin because he wants to live like a fool.
He has a lot of nicknames aside from Injeolmi and Injun. He is also called Golden Hands, Moomin Otaku, Paper Man, Shoulder Gangster, Earl of Lemongrab, and The One Who Brightens the World by his fans.
On NCT: Influences Apple Music Playlist, EXO's Don't Go is the song that inspired him to become an artist.
Renjun's most viewed dance practice focus is BOOM with 495,000 views on Youtube.
He has a small, cute dimple that most people don't notice.
NCT Dream members chose Rejun as the member who's most confident with his appearance… because he looks at himself every time he passes by a mirror.
Mark's first impression of Renjun was that he was old.
Renjun's first impression of NCT Dream was they were cold… especially Jeno, but it was a misunderstanding. It turned out that everyone was bright.
He scatters ketchup all over his plate but makes sure it doesn't touch the fries, then he likes to dip his fries in ketchup.
On the radio show Akdong Seoul, Renjun gave some advice for breaking up and moving on. He said avoid playing with people's feelings, be honest, and end the relationship with a clean break.
His stunning visuals once distracted a translator from doing her job. The translator warned him not to look at her or else her concentration would be ruined.
In a surprise V-live with Jeno and Chenle, a sasaeng kept calling. Renjun stepped in by answering the phone and telling the sasaeng to stop calling and causing trouble for Jeno.
Renjun advised a fan entering adulthood to go to the cinemas and watch an adult movie. He said if you can't do it now, put it in your bucket list.
Red Velvet's Yeri is his big sister to which he offered his jacket when she was feeling cold on stage.
He made The Seoul Music Awards into his own CF Segment by pretending to feed the stuffed doll given by the awards show.
He had to leave China at a young age to fulfill his dreams of becoming an idol in South Korea.
He left a message for his parents in China saying not to worry about him and that he is doing fine while shedding tears onscreen.
Although he wears believable earrings onstage, his ears don't have holes or piercings.
Renjun's TV Appearances
190219 Huya Game Live Broadcast with Jaemin & Renjun
Weekly Idol EP. 371
What The?! ASMR: NCT Dream
180921 KBS World Idol Master – NCT Dream
NewsAde Broadcast
!t Live: The 9th MUGI-BOX "NCT Dream"
Dingo Music: NCT Dream – We Go Up [MAFIA DANCE]
SM Town: Dream Vs. Dream | Jaemin Vs. Renjun
170304-170319 NCT Life Variety Retreat
See more K-pop articles.
Renjun (NCT Dream) Social Media
Renjun doesn't have a personal social media account. However, there are official NCT Dream group accounts you can follow.
Youtube
NCT Dream – Music videos and shenanigans
NCT Daily – Music videos and shenanigans
NCT Dance – For dance practices and Renjun-focused dance
Facebook: NCTDREAM.smtown
Twitter: @NCTsmtown_DREAM
Instagram: @nct_dream
V App: NCT
Weibo: NCT_DREAM, NCT_official
References
NCT Dream Member Profiles