In this gift guide, you'll find 32 cool Christmas gift ideas for teen girls.

Christmas Gift Ideas for Teenage Girls
Teen girls sometimes get the bad rep. That they're hard to deal with and when it comes to the holiday seasons, they're considered difficult to shop for. Contrary to these beliefs, teen girls are actually fun and easy to shop for. Why? Because there are so many cool Christmas gifts you can buy for them, as opposed to the standard, expected gifts for the adults. The process of shopping for a teen girl's Christmas present is a reinvigorating experience. It's exciting and it makes you feel like you're young again. Anyway, below are some gift ideas to help you on your Christmas quest for a cool teen girl gift.
1. Hair Chalk
Right off the bat, we have these super exciting rainbow color hair chalk. Hair chalks, as you know, allow you to color your hair temporarily. You can add different highlights to your hair based on your daily mood. The color can last up to 3 days or immediately if you wash your hair with shampoo. These hair chalks are a fun present for the teen girl to open up on Christmas morning.
2. Pendant Necklace
This gorgeous pendant necklace features an eye-catching starburst design. The gold-dipped finish is working really well with this design. The necklace comes affixed on a meaningful keepsake card that is your wishes for the recipient. This is a good sentimental gift for any teen girl.
3. Zodiac Mug
Get the teen girl her very own zodiac mug. No, not just any zodiac mug. One that features her zodiac sign! These zodiac mugs look really cool and are available in various unique designs such a constellation (shown below), watercolor, gradient, and flora. This is one of the best Christmas presents for Astrology-loving teens.
4. Makeup Brushes
These practical makeup brushes come in a pink seashell case made of leather. Ten unique brushes for every makeup application imaginable: powdering, blushing, contouring, etc. This Christmas gift is recommended for teenagers who are into makeup.
5. Backpack
Backpacks are a must for teenagers. Bring it to school, to work, or a casual day out. This adorable pink backpack features a large main compartment. Inside the compartment are smaller inner pockets that can be used for better organization. There's also a spacious front utility pocket. The cactus graphics are unique but in no way childish.
6. I Spend All My Time on Snapchat Mug
Funny mug dedicated to teen girls who seem to spend more time on Snapchat than anything else. A great way to poke fun at her this Christmas. If you're looking for a fun Christmas gift idea for someone who Snapchats like, a lot, this is your candidate.
7. Rocket Cat Mug
Adorable mug with a giant ginger cat riding on a rocket that is carrying a smaller cat as a passenger.
8.  Bomber Jacket
Bomber jacket is cool, so I'm sure she'll love this new addition to her wardrobe. Its design is bold and unique. Bomber jackets aren't commonly associated with pastel colors and floral patterns, but this Urban Outfitter jacket manages to combine the two and make an excellent jacket out of them.
9. Keychain
Keychains are a great way to decorate your bags and prevent your keys from going missing. This cute keychain features super cute macarons in attractive colors. It's eye-catching! This is an inexpensive and fun Christmas gift.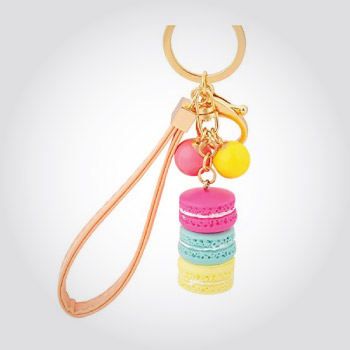 10. A New Phone
What is the best Christmas present for teen girls that money can buy? If you do a survey on teenage girls on what they want the most for Christmas, a new phone is most probably among the top 5 answers.
Is the teenager's phone due for a change? Maybe her phone looks old and dated. Perhaps the phone screen is broken and has been broken for the past year or so. Either way, if you decide to splurge on the teenager's Xmas present, the latest iPhone is the way to go. Android phones are pretty great too.
11. Body Spray
Make your body smell good with the Angels Only body mist from Victoria's Secret. Its sweet floral scent is perfect for a teen girl. I'm sure the girl will love this cool Christmas present from you.
12. Wink at Challenges Bag
Be fearless in the face of adversity. I wink at challenges and take them head one because I'm strong and fearless. You don't see an inspirational bag every day and this is one.
13. Smart Girl Bag
Adorable tote bag with unique cartoonish flowers and hearts pattern. It says "smart girl" across the bag.
14. Nail Polish
The Kleancolor nail polish set comes with 12 nail polish in vibrant metallic colors. With this gift, the teenager can change her nail color every week, or even every day. This nail gift set is a good Xmas gift idea for all kinds of teen girls.
15. Denim Jacket
You already saw the bomber jacket above. Another fashion trend that has been gaining (or regaining) momentum lately is the denim jacket. It's easy to tell why it's so popular — it just looks so damn cool. Wearing one adds layers to your personalities.
If you're looking for a denim jacket for a teen girl, you won't go wrong with this classic fitting Levis jacket below.
16. Cute T-Shirt
T-shirts are essential to anybody's wardrobe. Usually worn with a casual outfit, t-shirts are extremely versatile in that aspect. They're perfectly fine to wear on their own, but they shine brighter when worn with a bomber jacket or a denim jacket.
This t-shirt below pokes fun at people who like to snap a picture or two before having their meal. Perfect for girls who have a great sense of humor.
17. Phone Camera Lens
Expand your smartphone camera's capability with a camera lens. With the GTIMES camera lens kit, you're getting 3 different lenses to use in different scenarios. The three lenses are the fisheye, wide-angle, and macro. It's advertised as a 2-in-1 lens kit because you only need to add a small attachment to the macro lens to get the wide-angle effect. And yes, the attachment does come with the kit.
On top of that, what separates this lens kit from the rest is that it comes with a rechargeable LED flash, which is a helpful feature for a low-light environment. The lenses clip onto a phone, and so they work for most smartphones. If the teen girl likes to takes photos with her phone, she'll love this camera lens attachment as her Christmas present.
18. Ankle Boots
Another must-have fashion item of the year, ankle boots look amazing and can help to level up your outfit. Cool Christmas ideas for girls who mind their fashion and style.
19. Wireless Speaker
Listen to your favorite song anywhere you like with the help of a wireless speaker from Anker. It's small — only roughly about 2″ wide and long, and 1″ thick. Sleek, aluminum finish in pink color — a very refreshing look for a speaker. Don't let its compact size and cute look fool you, it is perfectly capable of outputting quality audio, so expect rich bass and crisp treble.
This speaker is not advertised as being water-proof, while I probably won't bring it into the bathroom.
20. Power Bank
Teenagers, in general, have smartphone usage. With the number of activities and interactions that they do through their smartphones, the battery level tends to drop fast. This is when a power bank comes to their rescue.  This power bank is in bold pink and features a lovely white kitten on top. It has two USB ports, so you can share with your friends or charge two of your own devices at the same time.
21. Highlighter
Students can't live without highlighters. This highlighter set from Zebra Japan offers 5 beautiful pastel-color highlighters. Unlike the neon-like highlighters, these Japanese highlighters produce gentle but visibly contrast colors. If you're looking to buy something inexpensive for the girls, these highlighters will be perfect.
22. Watch
If you're stilling wondering what to get for your teen daughter, consider getting her a watch. Watches are great fashion accessories. On top of being fashionable, watches serve a real function. The Timex Weekender watch is perfect for casual everyday wear. Its simple but unique design sets it apart from other watches within the price range. This Snoopy watch that that we're showing below is one of the many variants from the Weekender series. Snoopy's arms serve as the minute and hour hands.
23. Cotton Swab Holder
We have never seen a cotton swab holder that looks so extraordinary. This makes an interesting Xmas present for teen girls.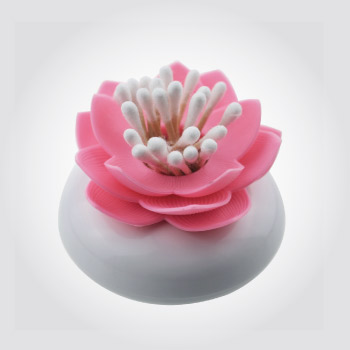 24. Tumbler
Stylish and practical. This gorgeous pink tumbler from Corkcicle keeps cold drinks cold and hot drinks hot. There are more than ten other colors if you don't like the color pink. This cool-looking tumbler helps the teen girl stay hydrated.
25. Body Lotion
This product from The Body Shop is a floral body butter that prevents your skin from drying and losing its natural glow. It claims to provide up to 24 hours of moisture. Its gentle floral scent comes from essence made from hand-picked roses in Britain. Your teenager will fall in love with this lotion's aroma.
26. It's Meow Or Never Necklace
Paw-some necklace for teens. Adorable kitty charm with gold chain. Looks dainty and cute.
27. Galaxy Pattern Backpack
Good-looking school bag is stuff that she will appreciate. This spacious, lightweight and durable backpack is great for daily use. Stunning galaxy print perfect for high school girls.
28. Rainbow Tape and Cloud Dispenser
Add a splash of rainbow to her study desk. Colorful and fun.
29. meh Mug
meh period. Cool statement mug that teens will definitely love!
30. Glitter Headbands 5-pack
31. Animal Onesie
There's no cuter outfit for those cold winter nights than a soft and cuddly animal onesie. This particular onesie is available in different colors and animals, so check it out to see which one the teen girl in your life would prefer.
32. Mood Changing Nail Polish Set
Do you have anything to add?
Let us know what do you think of these teen gift ideas. Share with us your thoughts.
PDF & Images of Teen Christmas Gifts for Girls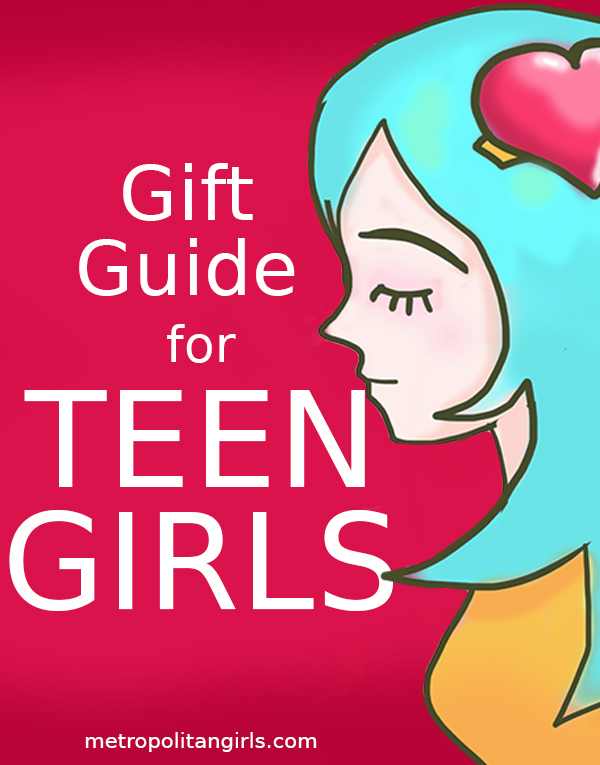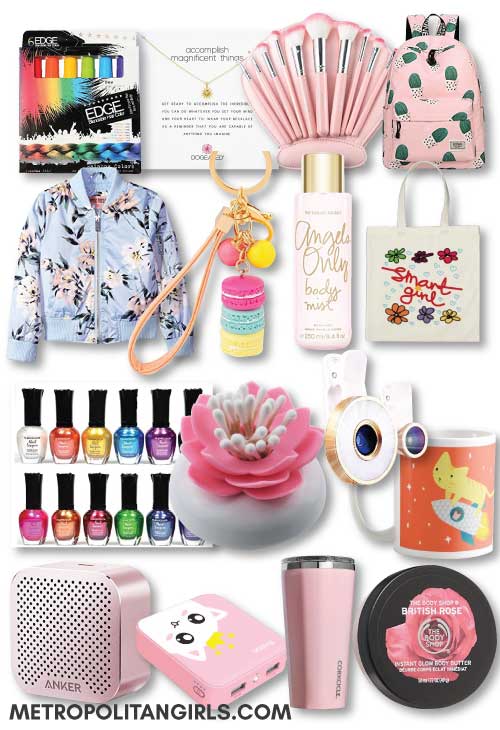 Related Gift Guides
External Resources Related to "Teen Girl Gifts"
Popsugar – Best Cheap Gifts for Teen Girls and Boys
Seventeen – 26 Cute Cheap Christmas Gifts 
365Greetings – 40 Amazing DIY Christmas Gifts for Teen Girls