Find the perfect gift for someone who is graduating from a nursing school. Discover awesome graduation gift ideas that the new nurse will love and appreciate.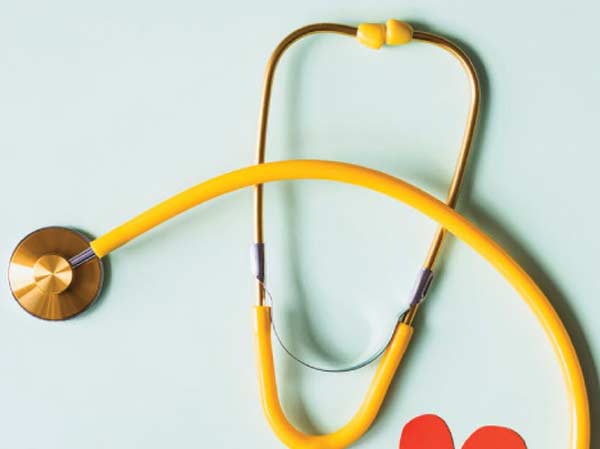 Nothing says "congratulations!" louder than a good congratulatory gift. If you know someone who is soon graduating from a nursing school, get a thoughtful gift to congratulate them. Now that they are done with school and clinical, they're finally ready to graduate to become a real nurse. It's truly an important milestone in their lives. And that calls for celebration.nu
In this gift guide, We have curated 15 best graduation gifts for nursing school graduates. These nurse gifts are meaningful and practical for the new nurse. Whether it's for your daughter, sister, son, or friend, these gift ideas are perfect for celebrating their graduation.
A Nurse's Graduation — Gift Ideas to Celebrate Their Latest Achievement: Completing Nursing School
A beautiful gift for the newly-minted graduate nurse. This is a tree pendant necklace that symbolizes the great love, caring, and nurturing nature of a nurse. It is perfect for nurses who always dedicate themselves to care for others. The keepsake card that comes with the necklace is a thoughtful addition by itself. The card spots floral background and inspiring definition of the word nurse.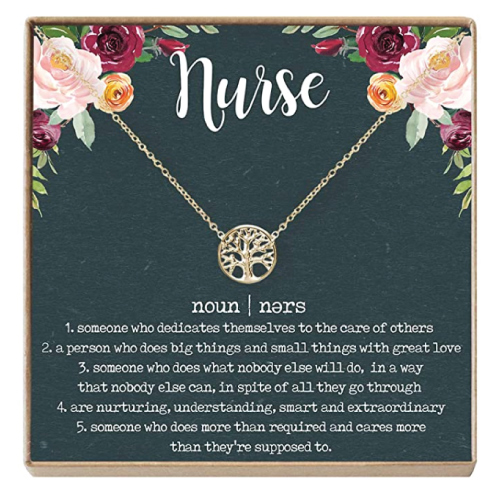 Nurses are like angels on earth — minus the glow and wings and halo. Give this angel figurine to the nurse graduate to inspire them. Their career ahead will be demanding but rewarding. This figurine will help to remind the fresh graduates that their compassion and dedication will make a big difference in the healthcare line.
Because nurses care, nurture, and support their patients tirelessly. They are the superheroes in real life. This is an affordable gift perfect for a graduating friend. Instead of being a standalone gift, you can also include this bag as part of your very own gift bundle. For instance, you can keep other gifts you've bought in this tote bag and give it to the nurse graduate during the commencement.
This keychain is one of those gifts that are cheap but meaningful. If you're looking for a small gift to give to someone who's graduating from nursing school, consider this keychain. It features a graduation scroll, caduceus symbol charm, and a motivational message to remind them of the reason why they become a nurse. The acronym RN means Registered Nurse. A Graduate Nure (GN) becomes an RN after passing a national exam. Get this keychain for a RN who has just passed their exam, OR for a GN to motivate them to pass the RN exam.
This keychain is not an appropriate gift for a Licensed Practical Nurse (LPN). Read more about LPN vs RN here.
Keep her hydrated at work, get her this BPA free water bottle with pretty floral design. Big 30 oz. capacity to make sure she consumes enough water while caring for patients all day at a healthcare center.
Make your nurse smile when he enjoys her morning cup of joe.
Nurses stand for long hours at work. She will appreciate a good pair of compression socks. This sock is not just cute-looking. It can also fight odor, reduce muscle strain, relieve varicose vein discomfort to prevent sore feet. More important, these socks are perfect for lifting up moods — both when the graduate receives them and when she wears them.
8. Nurses Be Like Coloring Book
Prepare her for the real world of registered nurses. Work can get stressful at times and she needs a way to let steam off. Get her this special adult coloring book designed just for the nurses. It contains 38 coloring pages featuring the funniest and most bizarre aspects of a nursing job. Get her some colored pencils so that she can get started right away. Speaking of colored pencils… A similar adult coloring book was featured in our gift guide for nurse week.
9. Nurse Quote Colored Pencils
Pick this box of nurse-themed colored pencils to complement the coloring book. It contains 12 colors. What makes them shine as a gift is each of them is hand-stamped with funny medical references to nursing. So even if they aren't using these for coloring, it will be a fun sight to just have them sitting idly in a stationery holder.
A great nurse graduation gift for your friend who completed her nursing degree. She will love the stethoscope and RN nursing charms. Similar to the keychain gift ideas above, get this bracelet for a freshly minted RN, or an aspiring GN. Avoid getting this bracelet for a LPN because it just doesn't make any sense. This bracelet is also an excellent gift idea for nurses week.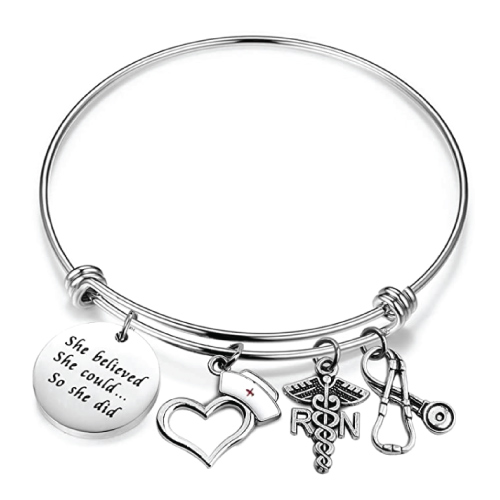 11. Health Care Professional Shoes
Nurses spend over 10 hours a day on their feet. A pair of comfortable shoes makes one of the best nurse graduation gifts. Easy Works nursing shoes with arch support and big toe box will give her a comfortable fit all day long. We also love the tiny raindrops design that makes it looks a lot more stylish.
Cute nurse-themed hair ties. These hair ties keep your hair tidy. They come in a set of eight and are exploding with vibrant colors and eye-catching design. Anyone with medium-to-long hair will appreciate these thoughtful little gifts.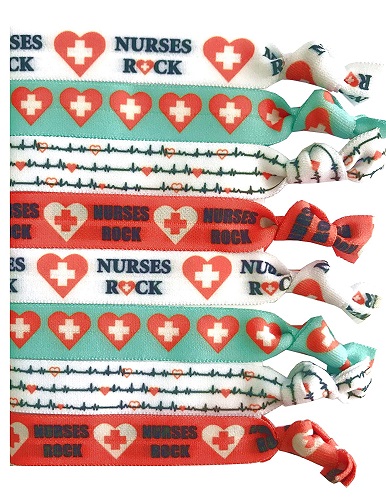 13. Nursing Clipboard with Storage
A useful gift for nurses. This clipboard comes with handy storage for you to keep important reports and documents. It also has a color-coded cheat sheet to give you quick access to the vital information you need.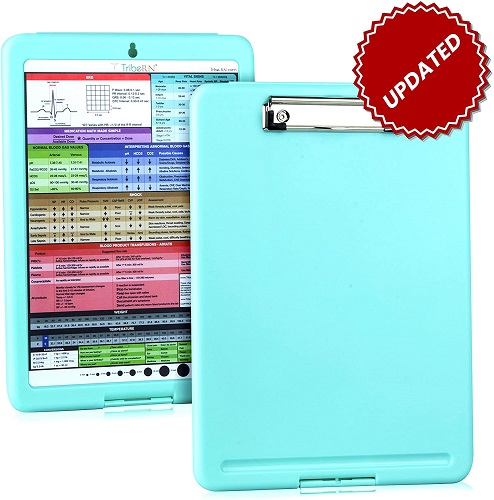 14. Funny book – Oh Sh*t, I Almost Killed You!
A good read for any nurse in your life; new nurse or veteran nurse. Written by a critical care nurse, Sonja Schwartzbach, this book motivates and mentally prepares you for the medical field in a humorous way. Read it to get a hilarious push when you are struggling with work at the hospital.

15. Practical Book about First-Year Nurse
Being a nurse isn't easy, especially being a newbie nurse. Gift this book to the nurse school grads starting her new job. This book offers wisdom and advice from hundreds of experienced nurses. Make her new job less daunting by learning the tips and tricks on topics like communication with colleagues, challenges from patients, work priorities, and career course setting.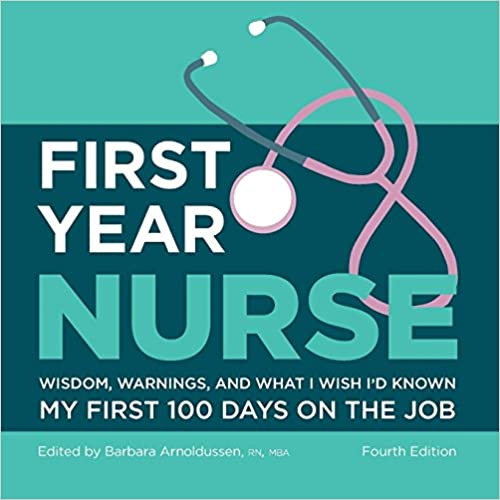 And that wraps up our nurse graduates gift guide. Did you manage to find anything interested from above?
If you're still not sure what to get, feel free to bookmark this page or save the follow image to Pinterest for late reference.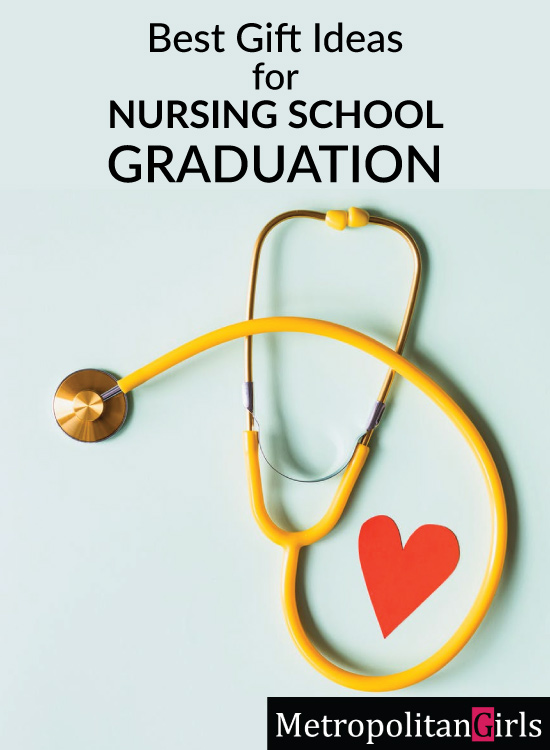 Other Articles about Graduation
10 College Graduation Quotes that Will Keep You Inspired
10 DIY Graduation Cap Decoration Ideas
10 College Graduation Gift Ideas Guys LOVE [Updated: 2019]