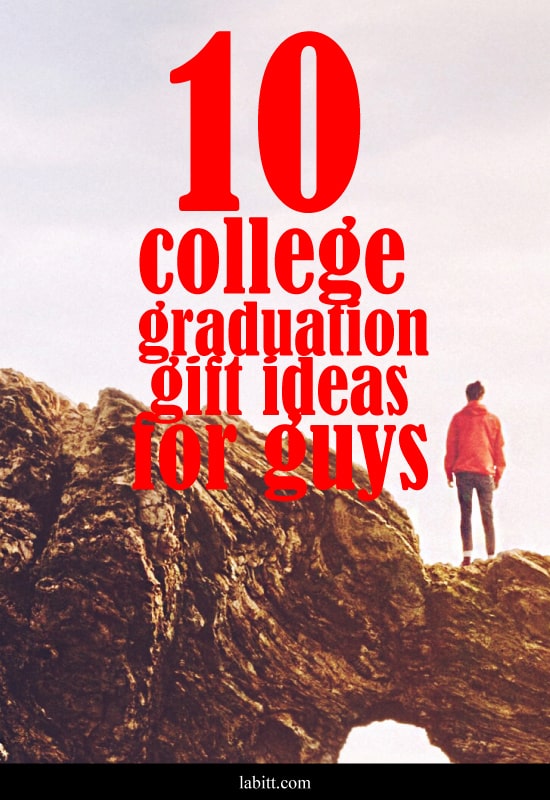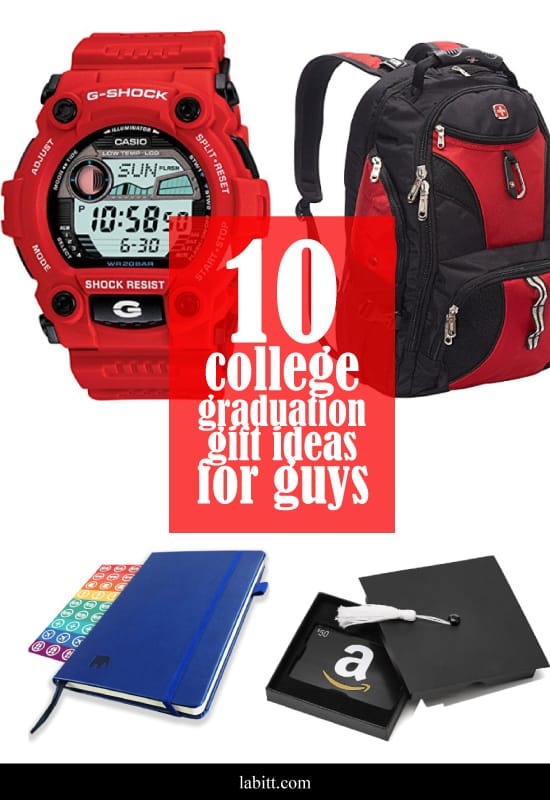 Are you looking for graduation gift ideas for a male college student? In this article, we have put together a list of 10 unique gift ideas a guy will love to receive for his college graduation. Check it out below.
1. Don't Just Fly, Soar Inspirational Art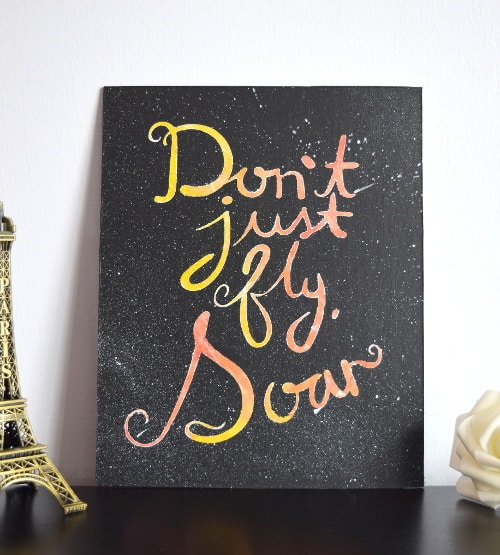 A source of inspiration and encouragement. Encourage him to aim higher and achieve even more than he has now. This inspirational quote painting looks great on a table or a wall. The size and weight of this painting make it easy to move around – perfect for fresh graduates who most probably are going to move closer to work or other opportunities.
2. The Simple Elephant – Best Agenda Day Planner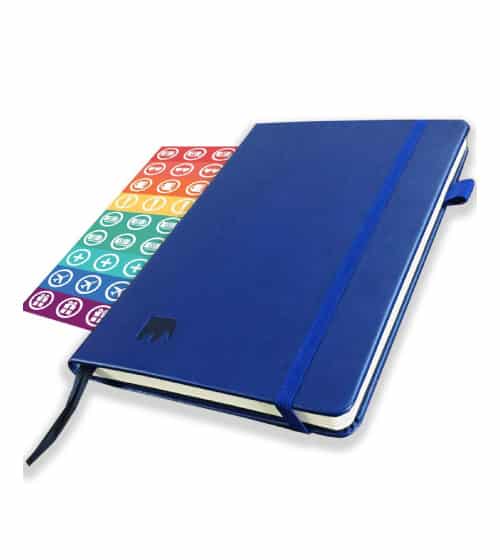 No matter where we are in life, we can always use a little more organization. The same holds true for college graduates. Help him keep his interview schedule organized with this daily planner. But this planner is so much more than a daily planner, it is really a top-down life planner. There are spaces for life goals, monthly and weekly plans, mindmap, and notes.
Its undated format makes it a friendly gift all year round.
3. SwissGear Travel Gear 1900 Scansmart TSA Laptop Backpack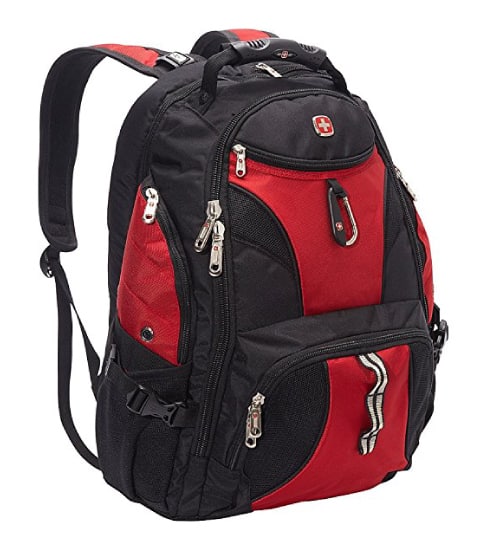 A stunning red-black laptop backpack from SwissGear. Ergonomically designed. Multiple storage compartments for every storage need during travel. Dedicated laptop storage compartment that can hold a laptop or tablet up to 19″. TSA-check friendly as the backpack allows the laptop compartment to open and lay flat with ease.
4. Oh, the Places You'll Go! (Dr Seuss)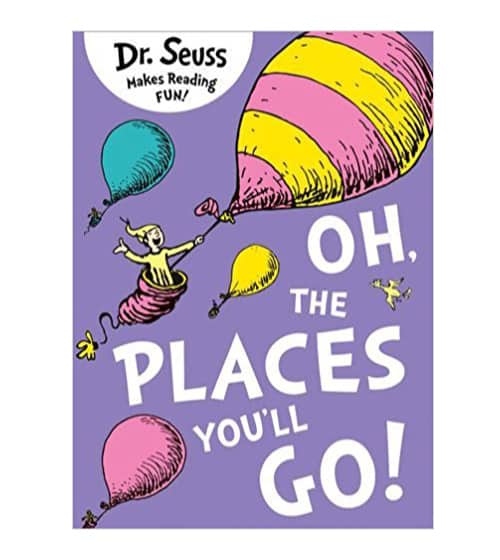 No one is ever too old for a good Dr. Seuss book. Oh, The Places You'll Go! from Dr. Seuss makes a great gift for life-changing event such as college graduation. In this classic Seussian tale the good doctor primes his readers against all the little mishaps and misadventures that can befall even the best of us – from bang-ups and hang-ups to lurches and slumps – encouraging us to take life in our stride.
5. Graduation Photo and Diploma Keepsake Frame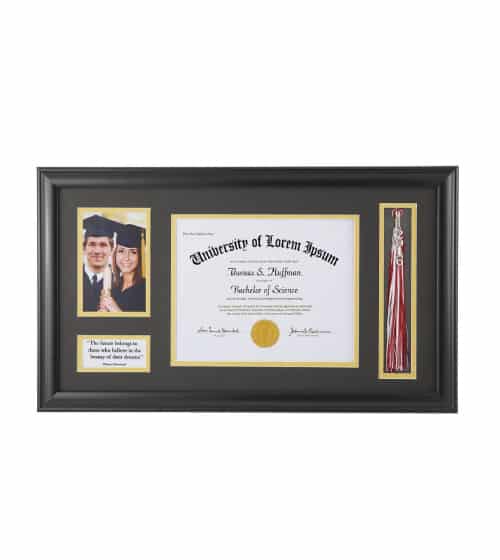 A thoughtful gift that a fresh college graduate will appreciate. This keepsake box provides spaces for the college diploma, tassel, and photo. Ready to hang on the wall. There is also an inspirational quote by Eleanor Roosevelt that says, "The future belongs to those who believe in the beauty of their dreams."
6. Amazon.com Gift Card in a Graduation Cap Box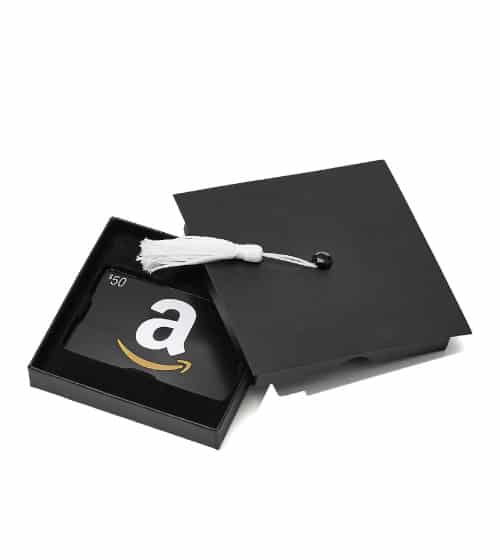 Gift cards are probably the most practical college graduation gift. However, the number one complaint that I have heard about giving gift card as a gift is that it may appear to be un-thoughtful or boring. Well, you don't have to worry about that which this specific gift card from Amazon.com. This gift card is both practical and interesting. It comes in a gorgeous black graduation cap box with white tassel — a box so cute, the recipient will probably keep the box as a collectible.
7. Personalized Engraved Parker Jotter Ballpoint Pen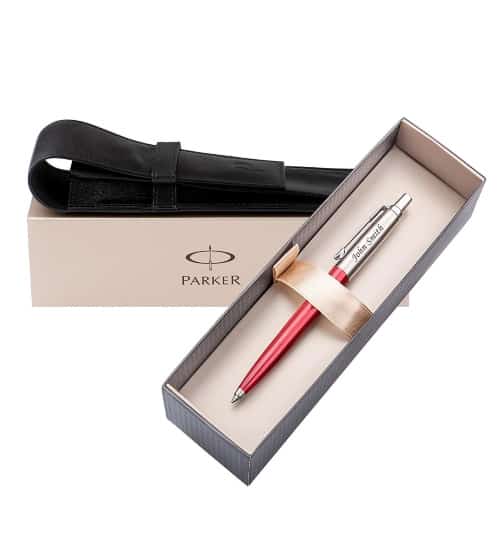 This is always a classy gift for special occasions such as college graduation. A personalized quality Parker pen with the graduate's name engraved on it. The pen comes in an impressive beige Parker box.
8. Tommy Hilfiger Men's Ranger Leather Passcase Wallet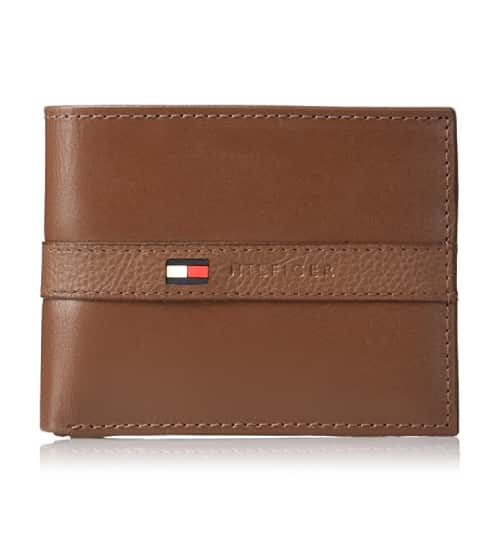 Durable cow leather wallet by Tommy Hilfiger. Removable card holder. For this design, there are four colors available: black, brown, navy, tan (see photo).
9. Rescue Big Case Watch by Casio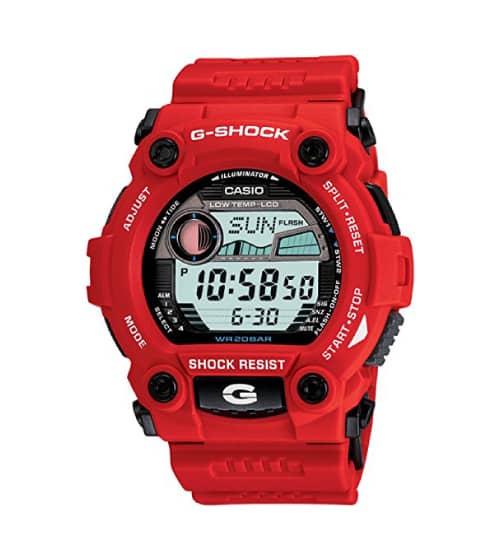 Big, bold, and ready to make a statement. This digital watch from Casio is unapologetic in its design. Feature-wise, this watch offers shock and water resistance, moon/tide graphs, low temp LCD, and more. This watch will definitely make an interesting and impressive college graduation gift.
10. Game of Student Loans Funny T-Shirt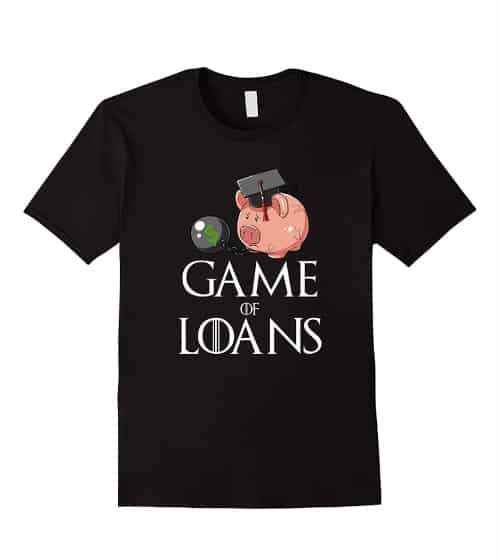 A funny t-shirt to poke fun at the college graduate's student debt situation (if he has any). This t-shirt is guaranteed to put a awkward grin on his face when he thinks about amount of student debt he has to repay.
---
Remember to pin these lovely gift ideas to your favorite Pinterest board.