Here is a collection of college graduation gift ideas for her. Celebrate her big day and congratulate her for another milestone achieved. Get a nice gift for the graduate as she deserves a little something for her achievement. Read below for Top 10 college graduation gifts for daughter, sister or friend.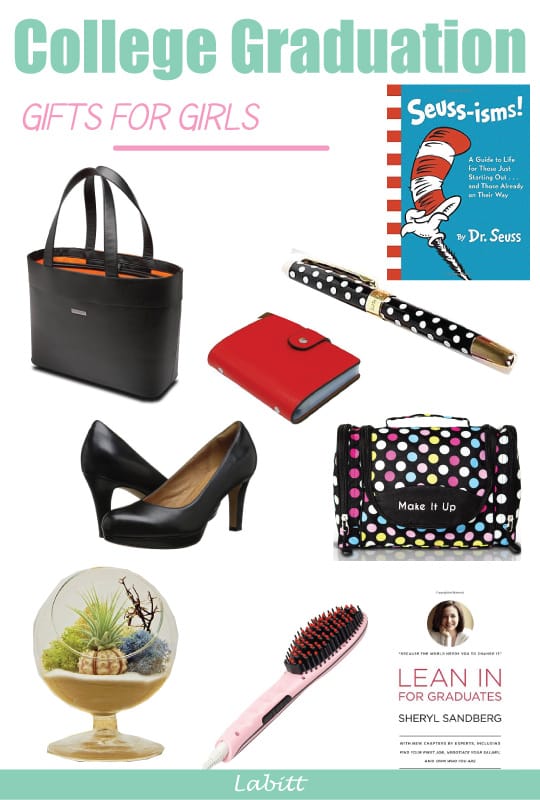 1.   Happy Future Pendant Necklace
She is leaving college, ready to embark on a new life. Get her this pretty necklace to wish her a happy future. Delicate gold chain with a petite paper crane that symbolizes long life, prosperity, and luck. Wear this to welcome all the happiness coming ahead.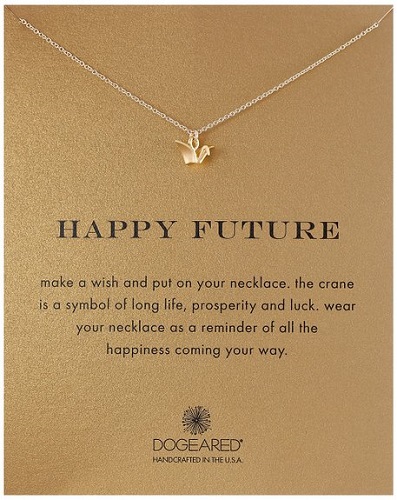 2.   Kensington Jacqueline Work Tote
Work bag is practical and useful for female college graduates who will be joining the workforce soon. She will appreciate this simple and professional-looking laptop tote. Features durable leather, padded compartment, multiple pockets and a metal clasp to secure everything in the bag.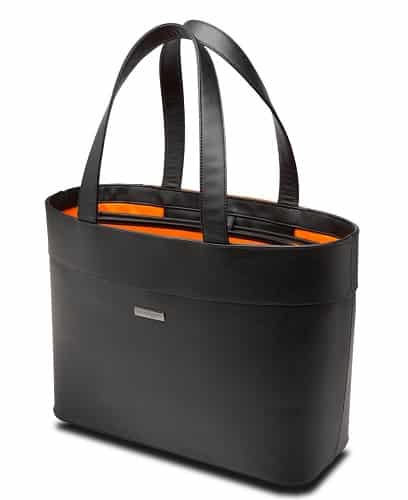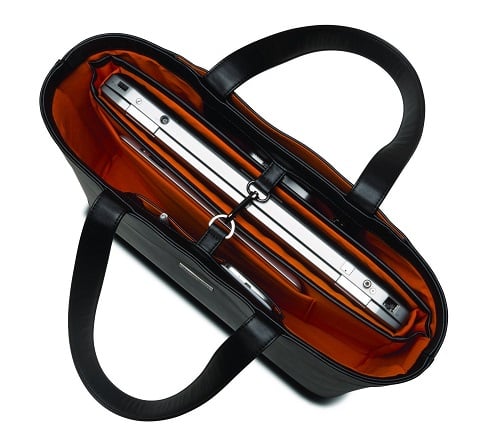 3.   Good Books
Good books make great graduation gifts for college grads.
3a.   Seuss-isms!
Classic book for those starting out a new life. Contains a collection of Dr. Seuss' most memorable quotes. Witty and fun. She will definitely enjoy the book!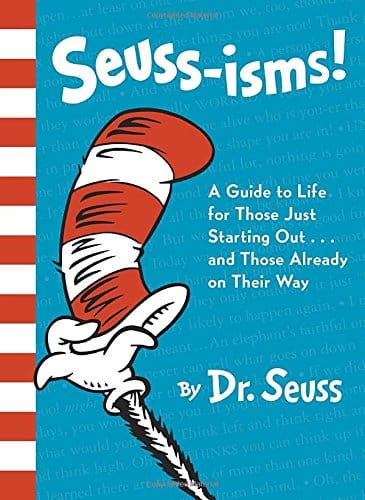 3b.   Lean In for Graduates
Special edition of the popular self-help book, Lean In. Written exclusively for graduates just entering the workforce. By Sheryl Sandberg. This book offers helpful advice on finding and getting the most out of a first job, résumé writing, best interviewing practices, listening to your inner voice, leaning in for millennial men and more.
Insightful and inspiring. A must-read for female graduates.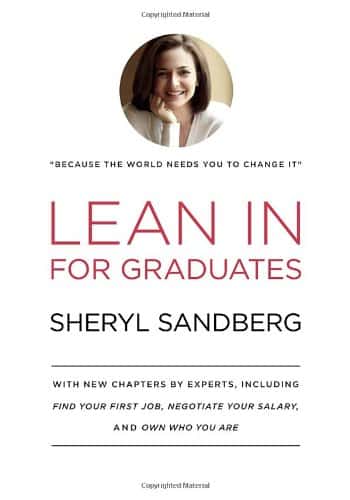 4.   Daughter Graduation Day Poem
Home decoration is another good idea if she is moving to a new place. This lovely poem is excellent for the graduates to hang in the room. Beautifully written by poet Genie Graveline, enhanced with delicate watercolor graphics. It is thoughtful and well worded. Perfect as college graduation gift for daughter.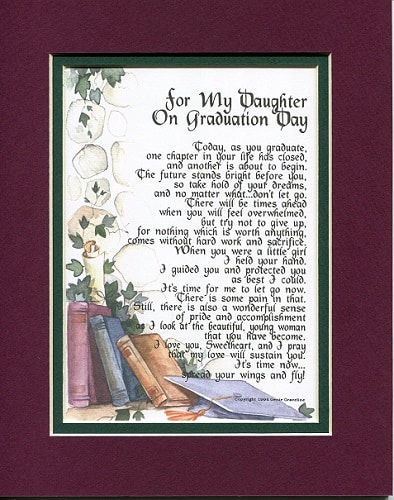 5.   Kate Spade New York Ballpoint Pen
A fine pen makes a good college graduation gift for girls. She will love this ballpoint pen by Kate Spade. Chic polka-dot pattern, good quality, writes smoothly. Perfect for writing the journal, bringing to interview, work meeting and more.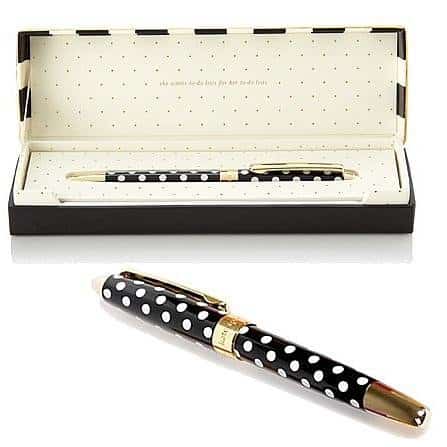 6.   Air Plant Room Decor
You can also get some plants for her room or workplace. She will like this unique air plant sitting in attractive pedestal stand. Small size, easy to care for. It looks like a cute garden sitting on her desk.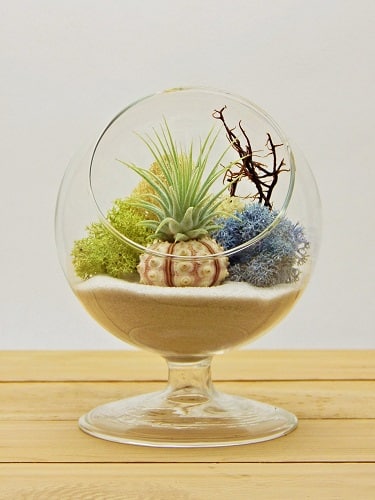 7.   PrettyFirst Hair Straightener Brush
Digital hair straightener brush that gives you stylish hair with ease. Multi-functions: combines hot iron straightener with detangling comb and hair massager. It is portable and fast heating. Easy to use, save time. No more waking up much earlier to make the perfect hairstyle for your day.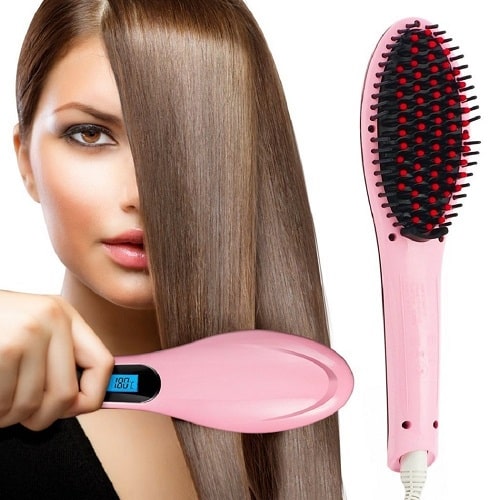 8.   Business Card Holder
Small graduation gift for college grads. Compact card holder that she can use for storing business cards during business trips and conference, or storing credit card and other cards for normal shopping trips. Features quality leather case with 40 durable see-through cells. Good-looking and functional.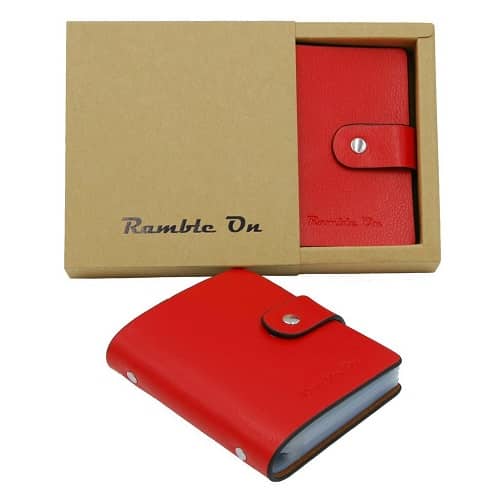 9.   MakeUp Organizer Travel Bag 
If she is traveling somewhere, you can get her a nice travel item like luggage, travel duffel or travel organizer. This colorful makeup bag makes a fantastic choice. Excellent design loved by many. It has multiple sections made with water-resistant material to protect against spills, banded sections to store brushes, lipstick, mascara and more.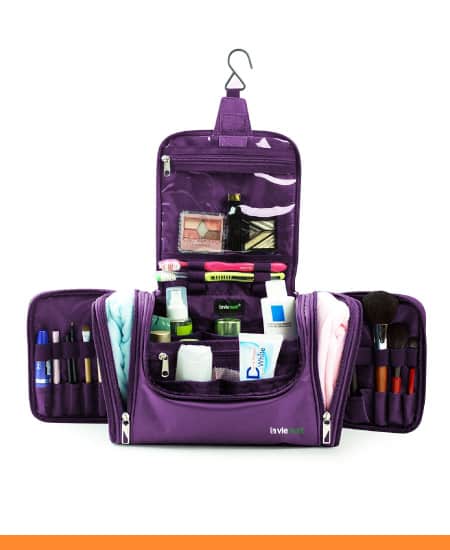 10.   Clarks Artisan Delsie Bliss Pump
A pair of good quality work shoes makes one of the best college graduation gifts for her. This pair of comfy black pumps will be her new favorite. Rich full grain leather, supportive insole and breathable lining. It gives her touch of glamor and comfort throughout the day.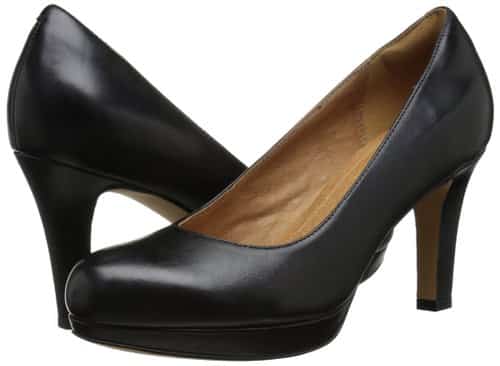 That's the Class of 2016 College Graduation Gifts For Girls. Thanks for reading.
Don't forget to follow us on Pinterest!