It all feels like a fairy tale come true when you first get engaged and then married. But somehow, things seem less than romantic after the honeymoon ends. Kids, jobs, and life, in general, can take the romantic impulses out of most married couples. That's why experts urge you to date your spouse. In this dating guide, you will six creative date nights ideas perfect for married couples — husband and wife who are looking to spice things up.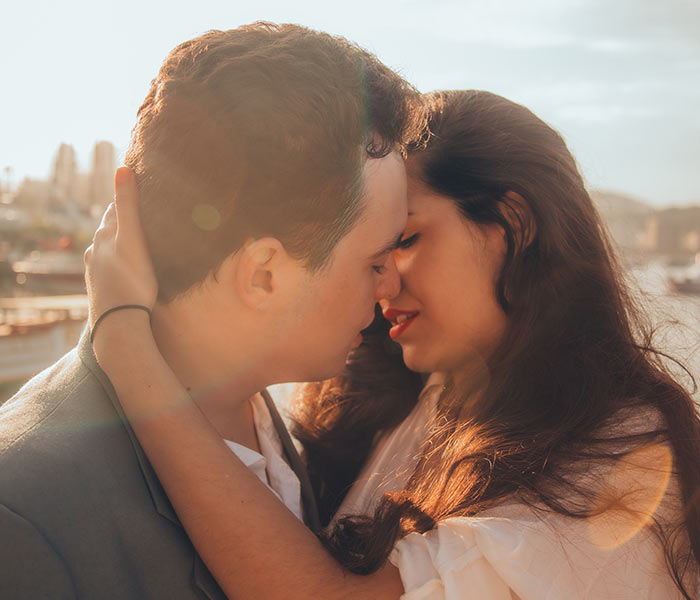 Fun & Creative Date Night Ideas Married Couples Should Try
By making time for each other, you'll find that spark again and break out of that rut. Tired of your spouse calling to remind you to pick up the dry cleaning instead of to say something sweet that would have made you swoon during your dating years? It's time to take on one of these date night ideas that will put married couples right back into the bliss of the honeymoon period.
Below are some fun date night ideas that are perfect for married couples who are looking to strengthen their marriage:-
1. Take a class together
When things become habitual, they're no longer novel. Shake things up by signing yourselves up for a class.
It could be cooking, martial arts, language, art, or anything just as long as you both agree to go for it. It has to be appealing to both of you. Trying something new together will solidify your bond, plus if you like the class, you can make a weekly thing of it.
2. Arrange a private wine tasting
If you live near a local vineyard, chances are you'll be able to swing a private tasting arrangement.
No vineyard in sight? Try a local wine bar. Many of them have private rooms you can reserve for a more intimate experience. Still no dice? You can hire a private sommelier to come to your home for the best date night ever!
3. Observe the art
Plays, musicals, and operas are all divine ways to go out on the town.
It's more integrated than simply catching a movie, plus you really get more for your money with these ticket prices. Bonus: you're less likely to have kids kicking your seat here and spoiling your child-free evening.
4. Go for extreme sports
Were you both adventurous before tying the knot? It's time to bring back that spirit.
You don't have to go sky diving unless that's your thing, but something like a whitewater rafting experience might do you some good. A little too wild? Tame it down with a nice kayaking or canoeing experience which will still bring out your wild side just enough. Check out The Cliffs if you're from NYC.
5. Indulge in dual spa treatments
Book a couples' experience at a local spa
…and you'll both get to indulge in pampering together. When you're fully relaxed, you'll start to enjoy each other just as you did. It's amazing what a little massage and mud soaking can do for a marriage!
6. Do dinner with a twist
Look, a nice fancy dinner is at one of the best restaurants in town is wonderful for special occasions. But if your marriage feels lackluster, try spicing it up by pretending to be something you're not. Go to a thrift store together and pick out clothes for each other (be nice!) that you must wear on your date. Then pick a place to go and adopt new personalities for your clothes. This silliness and acting will have you arm-in-arm, giggling the entire night. Check out these fun late night activities if you decide to stay past bedtime.
Marriage is what you make of it. The longer you're together, the harder you each have to work to make it a happy one. Use these date ideas to reignite the flame and enjoy each other.
A couple more dating ideas for married couples
Fun Spring Activities for Adults
Valentine's Day Things to Do for Couples to Do at Home
https://www.instagram.com/p/BuYxAgfA-ZW/