Improve the success rate of your first date by following these tips designed for women who are going on a first date. Find out the Do's and Don'ts and other useful dating tips in this article.
Practical First Date Tips: 10 Do's and Don'ts for Women
So he's asked you out! All those flirting and hinting has finally paid off. As you rejoice in front of your wardrobe though, you might be wondering what you can do on your end to keep this from being a flop like unpleasant dates of your past and to keep yourself safe. You might not be able to control the guy, but you can use a few tips to make things go as smoothly as possible before, during, and after the first date.
Tip #1. Just relax
First dates are certainly nerve-wracking, but calm yourself. He asked you out so he's obviously interested. Don't get all uptight and clam up, but don't turn into a babbling brook either. Do something that relaxes you right before the date so you're more likely to be yourself, the person he will go wild for.
Tip #2. Dress the part
Depending on where he's taking you is what you'll rifle through your closet for. If it's dinner and a movie, dress nice but not overly nice. If you're going on an adventure, leave those high heels behind.
Tip #3. Leave controversial topics out of the mix
There is always time to delve deeper into serious conversations. Opening with religious or political beliefs isn't the best way to kick off the first date, even if it turns out you have the same beliefs. This date should be a fun one, so enjoy it! If your date is a fellow coworker, you might not want to discuss work so much.
Tip #4. Always keep someone in the loop
We want to believe the best in people, yet it's important to keep yourself safe. Let your best friend or your family know where you're going and who with. Write down as many details about who your date is so heaven forbid something happens, your loved ones will know where to look.
Tip #5. Never get in the car with someone you don't know
It's what our parents told us as kids but even as an adult, it's better safe than sorry. If you only know each other from online, make sure you meet him somewhere. That meeting place should be a brightly-lit and populated place too.
Tip #6. Don't do all the talking
Just like your eyes glaze over when a date goes on and on about himself, don't be that girl either. The first date should be like a ping pong match. The conversation should go back and forth, respectfully taking turns.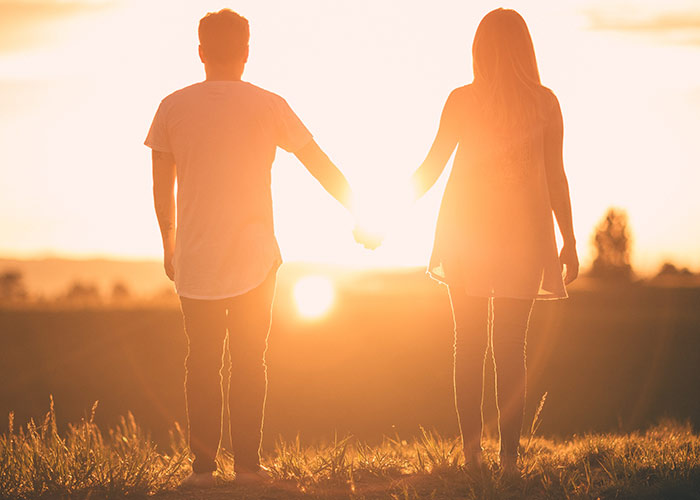 Remember to have fun![/caption]
Tip #7. Drink responsibly
Your date could very well be a saint, but going out as you know has plenty of inherent dangers. Be aware of your surroundings (even other guys can be a problem). Plus, you don't want to frighten off a nice guy by getting too out of control on your very first date.
Tip #8. Be open-minded
He may not seem like your type, but he could get you laughing. Try not to be too judgy until you know a little more about your date. The first date is all but just a sample — the tip of an iceberg. Don't give up immediately or be overly picky because of a few mistakes he makes or because he seems awkward, chances are he is stressed out in front of the girl he likes.
Tip #9. Watch for negative signs
By the same token, you should also pay attention to your gut. It's one thing to just not feel a connection with someone. It's quite another to get the heebie-jeebies. If your date makes you feel uncomfortable or unsafe, make sure you have a plan for bailing if you need to. At most restaurants and bars, you can discreetly alert staff to help escort you out of there safely.
Tip #10. Be a good date
Assuming you jive, be a good date by listening and participating in the conversation. If he's paying, don't order the most expensive things on the menu. And above all, whether you'd like to see him again or not, be sure to thank him for taking you out.
Taking care of yourself and conducting yourself accordingly should ensure your first date goes much more smoothly.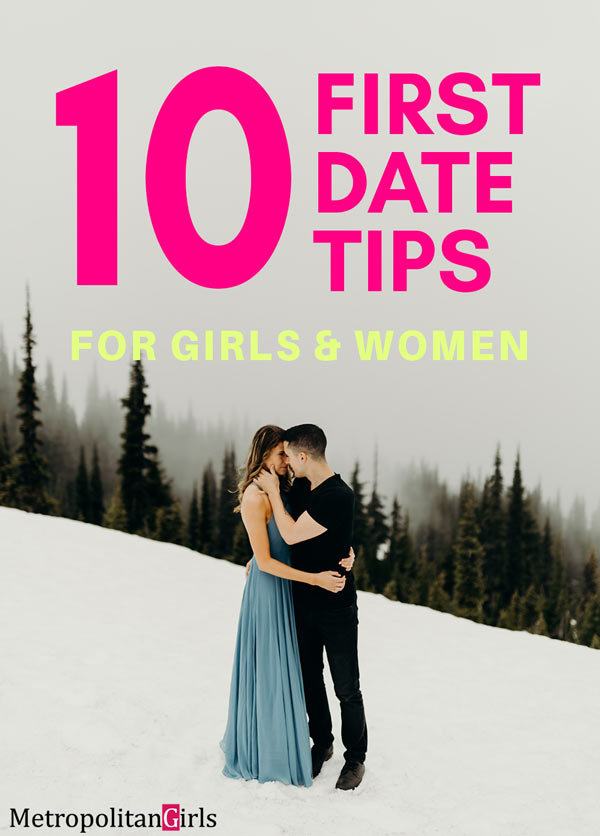 Other Dating Tips For A Woman's First Date
Conversation Tips: Questions to Ask Him
Trying to save money? Try one of these 80 cheap date ideas.
What's your best-kept secret in ensuring a successful first date? Any funny events that happened? What about your first EVER date with your first lover?
Related Articles