If you're thinking of what gift to get to congratulate a college graduate, look no further than this article. Below we have put together a collection of great college graduation gifts for a guy will love. For a big milestone like college graduation, you will want to get him something special to celebrate the achievement. And we have just that — 10 special college graduation gift ideas perfect for guys — son, boyfriend, brother or friend.
By the way, more than 2000 people are already following us, you should follow us on Pinterest too if you haven't already.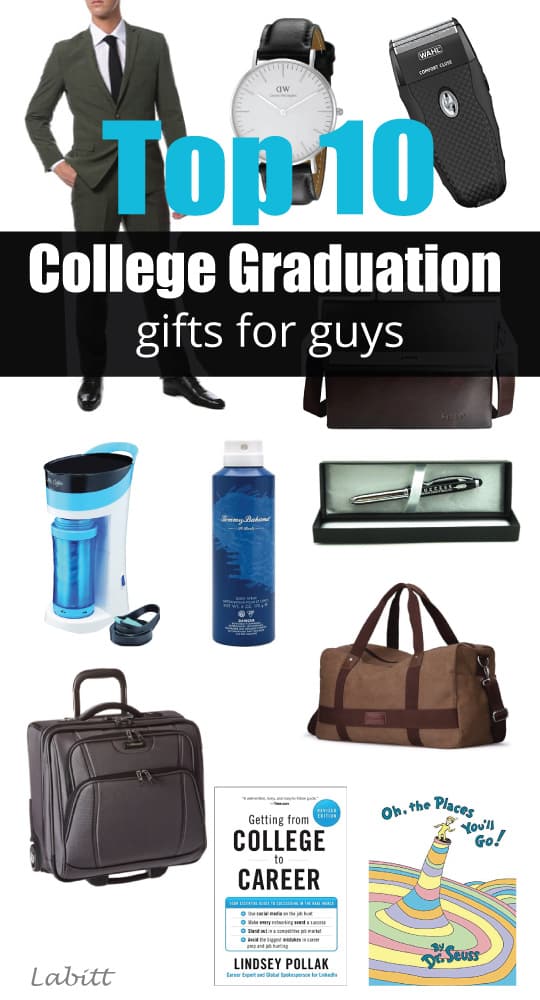 1.   Success Gift Pen
Let's start with this beautiful pen that is perfect for a graduation gift. It is a multi-function pen that combines writing pen with LED flashlight and stylus for the smartphone. At the same time of being practical, this pen is also a gift that provides inspiration. The outside of the pen is engraved with "SUCCESS: DREAMS CREATE REALITY".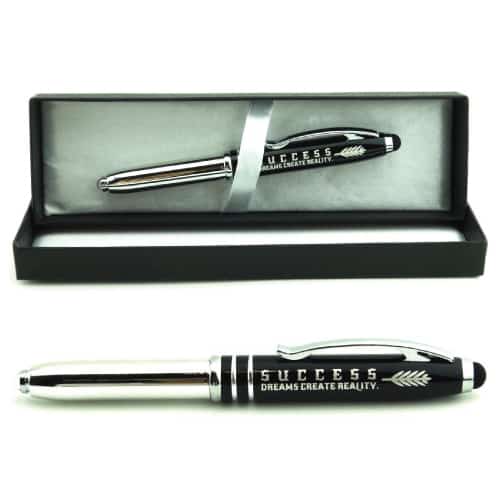 2.   Samsonite Underseater Travel Suitcase 
You can get a good quality luggage bag for him who is traveling to another city, and we all know how common moving around is after graduation.
This carry-on suitcase by Samsonite is an excellent choice. Made from lightweight fabric that is exceptionally resistant to wear and tears. Solid, large capacity, and has great mobility over hard and soft surfaces. It looks stylish and professional. Great for both personal and business trips.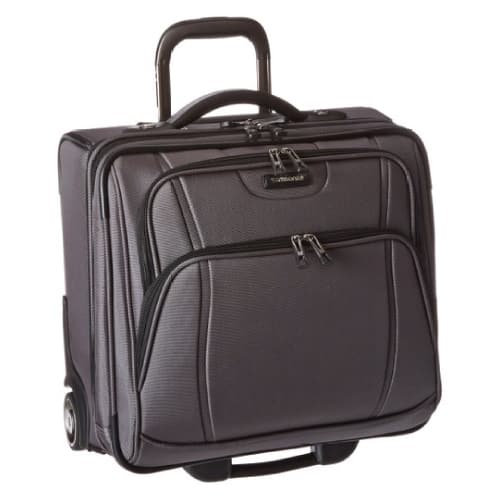 3.   Daniel Wellington Men Sheffield Watch
Classy watch that fits for young men. White dial, silver hands, black leather bands. By Daniel Wellington, featuring its signature minimalist design.
Simple, slim and clean. Great for casual and formal wear. Perfect as college graduation gifts for guys.
4.   Ferrecci-Zonettie Slim Fit Suits 
Formal wear is another practical gift for college grads. A classic 2-piece suit in dark color is a good choice. He will absolutely need this in the future for work and other important events.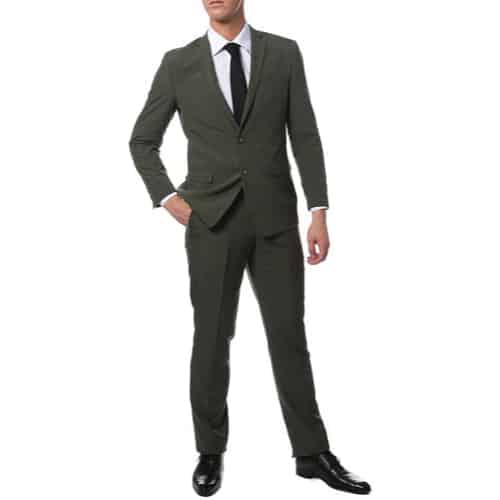 5.   Wahl Rechargeable Custom Shaver
For the guys, it is important to keep a clean and smart image. A good shaver is all he needs. He will love this 3-head-system shaver by Wahl. Custom Shave system offers superior closeness and comfort.
Powerful, works well, glides on smoothly. Give you clean and happy shave every morning.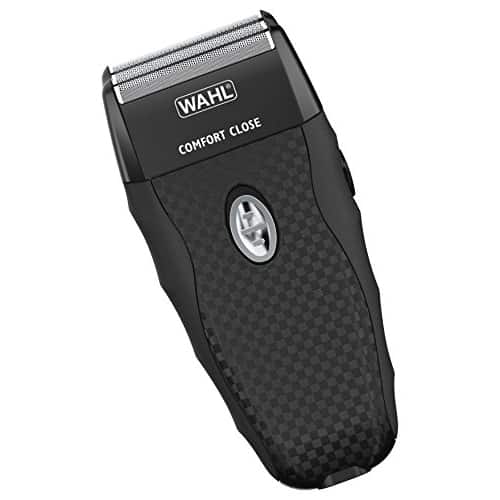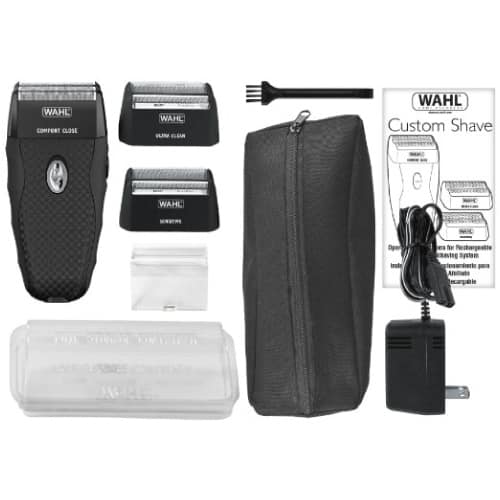 6.   OXA Vintage Canvas Messenger Bag
The college graduate will love you for this durable vintage-inspired canvas messenger bag. Sure, it isn't exactly inspirational, but it sure is very practical. Great looking on the outside, efficient on the inside – it's multi-compartment design allows you to keep your personal belongings organized in the bag. It can also fit a 14″ laptop. The perfect bag to bring to an interview, office, or travel. You can also keep it for daily use.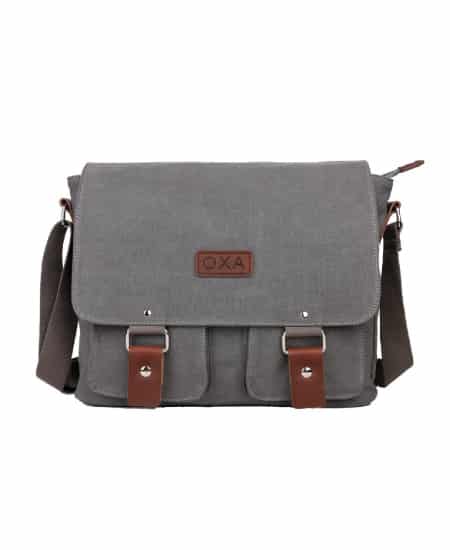 7.   Mr. Coffee Pour! Brew! Go! Personal Coffee Maker
As his college graduation gift, you can help him to furnish his new apartment. Home decor, kitchen appliance are things that you can get. Personal coffee maker will be appreciated. It brews straight into included travel mug or cup of your choice. Super easy and convenient. Helps save time and money for stopping at a coffeehouse.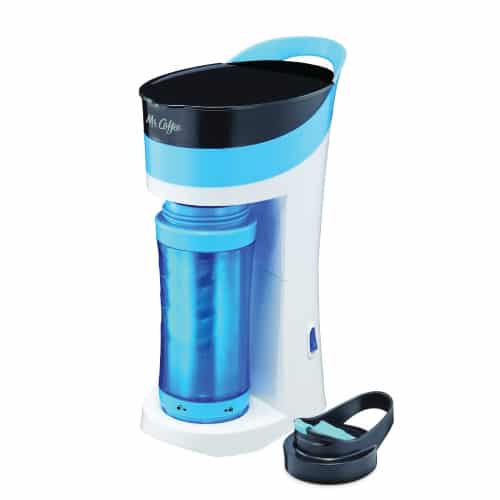 8.   Tommy Bahama Set Sail St. Barts Body Spray
For his college graduation, you can also get a fine cologne. He will like this fresh and citrusy body spray by Tommy Bahama. Blend of tequila, lime, crushed greens, salty sea spray, and volcanic musk. Wonderful scent that reminds him of sea, greens and summer.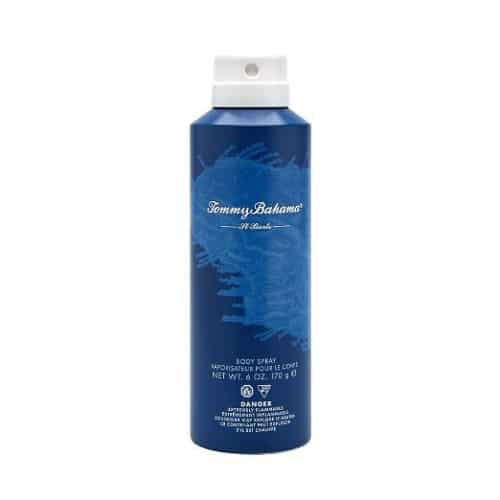 9.   Zebella Large Duffel Bag
Stylish duffel bag that he can use as gym bag, overnight bag or travel bag. Made from durable canvas. It is roomy, durable and easy to carry around. Stylish and functional. A good graduation gift for him.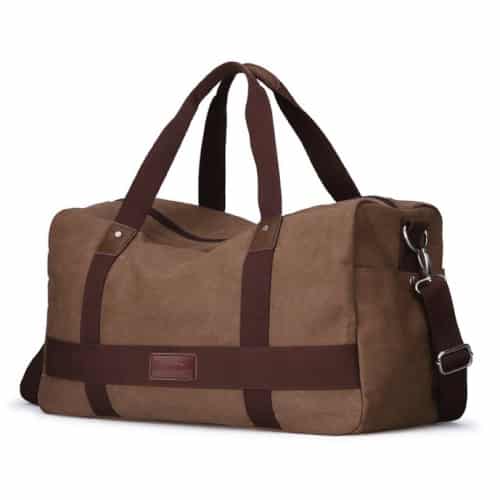 10.   Good Book
A good book is one of the best graduation gifts for college grads. We recommend the below two books:
10a.   Getting from College to Career
Resourceful book written by Career Expert and Global Spokesperson for LinkedIn, Lindsey Pollak. An insightful world guide for college graduates who are preparing to embark upon a career beyond the university walls. Easy to read, practical tips. Helps graduates to adapt and succeed in a marketplace that is now more competitive than ever.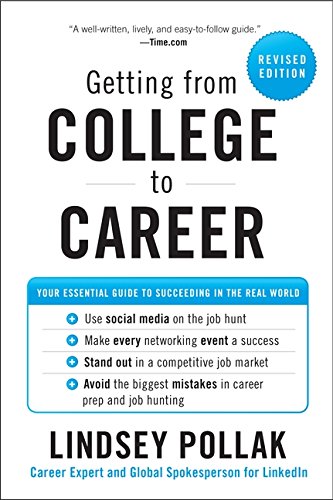 10b.   Oh, The Places You'll Go! 
Talking about books for graduates. Oh, The Places You'll Go! always is a fantastic choice. It is filled with wise graduation speech by Dr. Seuss. Colorful and fun to read. Perfect for sending off graduates who are moving to the next stage in life.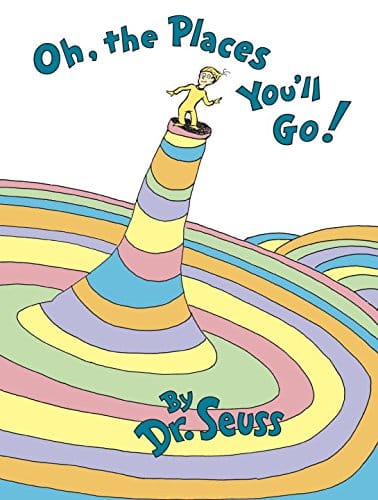 ---
Thanks for reading. Remember to pin what you love to your favorite Pinterest board!
Don't forget to follow us on Pinterest!