Everyone's body is unique and no one should feel insecure about their body. The media has the tendency to portrait the ideal body type is having a flat tummy and a big bosom. But perfection is impossible to achieve — unless you're a Hollywood superstar, even then you'll still need the help of Photoshop to look perfect. In this article, we'll take a look at some style tips that a curvy girl can use to up her style game.
Easy-to-Follow Style Tips
It's totally normal to have belly fats, indistinct face contour, and untoned legs. We need to learn to accept our natural self. If you want to hit the gym, go for it. Exercise is good for you. But in the meantime, it's a good idea to learn to work with what you currently have. To look stylish as a curvy girl, learn to highlight your strong features and conceal your weaknesses through clothing and makeup. Not sure where to start? No worries, follow the styling tips laid out in this article and you'd be walking with beaming confidence every day.
Curvy vs Chubby vs Fat
Are you curvy or are you chubby? What are the differences?
Originally, the term curvy was used to describe an hourglass-like body – meaning a defined waist, sizable bust, and hip. This means you can be curvy whether you're petite, thin, or fat. However, ever since pop icons like Beyoncé started using the term to describe women who belong to the heavier side of the scale, the term curvy has been disassociating itself with women of average weight. It is worth noting that language is not static. It is constantly changing and evolving. A word's meaning can change in time.
On the other hand, chubby is a cute and friendly way to describe someone who's fat. The word fat is more concise and direct, but it doesn't really sound great to the ears. There's nothing wrong with this word per se, but it is definitely not as diplomatic. Having said that, there's nothing inherently derogatory with the terms chubby, fat, or plus-size.
With that out of the way, let's take a look at how you can become a stylish, curvy person.
Understand Your Body Type
Everyone's body is unique; your body is unique. Your curves are not like other people's curves. The first step to embracing your curves is to determine your body type. Your body may be classified as
Diamond
Hourglass
Number eight
Rectangle
Triangle
Oval
Inverted triangle
Refer to this article for what kind of curvy body type you are.
It will be easier to determine what kind of fashion style compliments you if you know your body type. This is where a measuring tape comes in handy. Don't worry if you can't remember the exact label for your body type, just remember your body ratio. For example, your bottom is bigger than your upper body or your shoulders are about the same as your bottom, etc.
Style Tips Curvy Girls Should Try
Style Tip 1. Best dress type for curvy girls
There are many dress types that are flattering for a curvy woman. Contrary to popular beliefs, tight dress types such a sheath and pencil can look amazing on curves. The trick and also the tricky part is to find a dress that fits right and is made of material that compliments your body type.
Having said that, the best dress type for curvy women is the fit-and-flare. Why? Because it's easier to shop for and it will look good on most chubby girls. Fit-and-flare's are dresses that fit on the bust and flare on the bottom. This type of dress is flattering to all kinds of body types. For girls with a curvy figure, fit and flare hides your belly and bottom strategically while highlighting your bosom. You should always have at least one reliable fit and flare dress in your closet. You can slip on a fit and flare dress for a casual day out and you'll look fantastic. Unfortunately, if your arms are big, fit-and-flare's tend to bring unwanted attention to them too. This is why you should avoid sleeveless or short sleeves. Your dress's sleeves should be at least elbow-length or longer.
In addition to being a fail-safe choice for most curvy girls, fit-and-flare's are also a versatile dress type. While not the best choice for a formal event, fit-and-flare's work great for casual occasions like a fun summer date or a spontaneous picnic date at the local park.
https://www.instagram.com/p/CBe0-b-hH63/
Style Tip 2. Know which fabric suits you best.
There are different kinds of fabrics that would look good on different people. While chiffon would look good on her, it might not be the case for you. Knowing which fabric you are most comfortable with and distressing against your skin (hence reducing chafing) will make shopping much faster and easier. It would also be good in providing you with a nice fit and flexibility that will make you feel good about yourself all day long. The of the most common clothing materials are cotton and polyester, 100% cotton offers better breathability and it absorbs sweat better but that can be a double-edged sword if you sweat faster than the material dissipates. Polyester is man-made and lighter. In exchange for being absorbent, the material is more wrinkle-resistant than cotton and more durable. There are also different blends of cotton and polyester that have different characteristics. At the end of the day, it's up to your own preference. Personally I like how the way a good cotton top feels on my skin but your preference may differ. The only way to really know is to try them yourself.
https://www.instagram.com/p/B0x3_vwjLwd/
Style Tip 3. Look taller by using vertical patterns.
Human eyes are susceptible to optical illusions. Avoid horizontal patterns because they stretch your body and make you look wide. Clothes with vertical patterns are perfect because they elongate your body and make you look slimmer.
Vertical stripes are a classic textbook example of patterns that make you look taller and slimmer. Go for narrower stripes for a more subtle look. But don't limit yourself to just stripes. Vertical color blocks and other vertical patterns can look gorgeous on your curves. For example, tri-color blocks with darker colors on the sides are going to help hide the true extent of your waist. Vertical chevron or any other patterns laid vertically (say snakeskin or chains) does wonders in both elongating your body and providing some camouflage effect that hides the belly fat.
Read also: First Date Tips for Girls and Women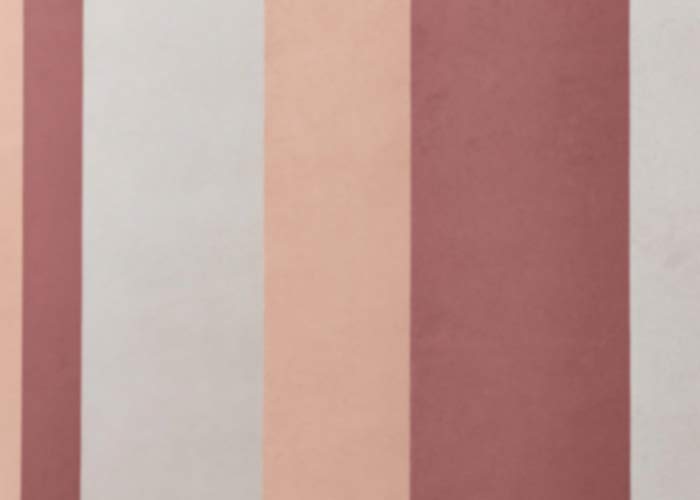 Style Tip 4. Invest in good fitting undergarments.
A good outfit is nothing if your underwear is ruining it for you. Consider your bra and panties the foundation of your house. You don't want your house to collapse because of a poorly constructed foundation. If your bra isn't the right size, it will feel uncomfortable and look all kinds of wrong. If your panties aren't fitting right, you'll feel uncomfortable all day. A magical product not all curvy women are wearing is one-piece undergarments. In addition to making you look sizzling hot in the bedroom after a hot date, one-piece undergarments do wonder at smoothening the fat rolls on your body. The result after you put on the rest of your outfit is killer curves that grab attention in a positive way.
So make sure your undergarments fit. And while you're at it, do yourself a favor by throwing out your old, war-worn panties.
https://www.instagram.com/p/CBfKbxeA9mL/
Style Tip 5. Take a shot at knee-highs and thigh-highs.
Strictly speaking, knee-highs and thigh-highs are different types of hosiery. But we're using these terms liberally here to also refer to other legwear and footwear such as boots, socks, and tights. These elongate and highlight your legs, making it look sexy. It upgrades your normal look into an off-the-wall, stylish ensemble.
However, be careful with this tip. If you're short and curvy, it might backfire by making your legs look shorter than they are. For the curvy and petite, knee boots and tight boots are fine because they can add inches to your height, but ankle boots are probably the better option. You should avoid knee-highs and thigh-highs (the legwear) because they will make your legs look fat and short.
https://www.instagram.com/p/CBfSpNsA-q2/
Style Tip 6. Shadows and contours are a curvy girl's friends.
Don't be afraid to play around with make-up. Be creative with your look by experimenting on different colors and products. One of the greatest tricks of the fashion industry is highlighting and contouring. Its main purpose is to sculpt your face to create an image of having a sharper cheekbone, sharpened jawline, and smaller nose.
https://www.instagram.com/p/CBfMvCohZZl/
Style Tip 7. Always try it on before buying.
Different brands have different size charts. One brand's size 16 is another brand's size 14. So, don't get stuck on one size because it's nothing but a number. Make it a habit to always try the clothes you buy in different sizes to find out which one flatters your body the most. Don't be afraid to try a smaller size than what you always wear, it might actually fit perfectly. If you have to buy online, always consult the size chart and measure your body a few times before making purchase. The carpentry adage "measure thrice, cut once" also applies to online shopping (except that you are buying instead of cutting).
Style Tip 8. Don't be afraid to wear heels.
Wearing heels is a great way to increase your height and elongate your body. Aside from that, it flatters your curvy body by lifting your butt cheeks and accentuating femininity. Wearing heels also affects the way you bring yourself positively by making your walk sexy and attractive.
Style Tip 9. Mix and match bikinis.
You might have a hard time getting a perfect-sized bikini if your top and bottom aren't the same size. When that happens, just buy the top and bottom separately. Dare to mix and match different styles and sizes until you find the perfect pair that would look great on your body. Be bold by pairing up a triangle top with a string bottom or a floral top with a solid colored bottom.
Speaking of swimwear. If you think that a bikini is showing off too much of your asset, consider getting a one-piece swimsuit instead. One-piece swimsuit can be very stylish and it will help streamline your body.
Style Tip 10. Patch up an extra layer in your jeans.
Jeans are awesome. They're stylish and rugged. However, their ruggedness comes at a cost, their surface is rough and is prone to friction. That friction can happen between the folds of the fabric and between the fabric and your skin. When there's too much friction between your skin and the jeans, you get the infamous chub rub (i.e. inner-thigh chafing). On the other hand, when the jeans rub against itself too much, it might rip. A pro-tip is to sew in an extra layer of fabric inside your jeans to avoid the hassle when it does get ripped. Another pro-tip is to wear boyshorts underneath. Doing so helps alleviate embarrassing wardrobe malfunction, it also helps reduce the chance of getting the chub rub.
Style Tip 11. Deodorants aren't only for underarms
Curvy women face problems that some women don't experience. One example is sweating in unwanted areas. Sweats could destroy your amazing outfit by seeping through your clothes. One annoying example is underboob sweat. Don't stick to the stereotype that antiperspirant deodorants are only for underarms. It's extremely helpful to spray or apply a little on the body areas that usually perspire – for example, your underboob area. One product worth looking into is the Tawas powder.