Are you looking for a gift for a soon-to-be high school graduate? High school graduation is a major milestone in life, for that reason you'll probably want to get him a special little something to celebrate his achievement. Below we have put together a list of 15 unique graduation gift ideas the guys will love. These gift ideas are suitable for friends, boyfriend, son, or even yourself.
By the way, we have more than 2000 followers on Pinterest, would you like to join our Pinterest family?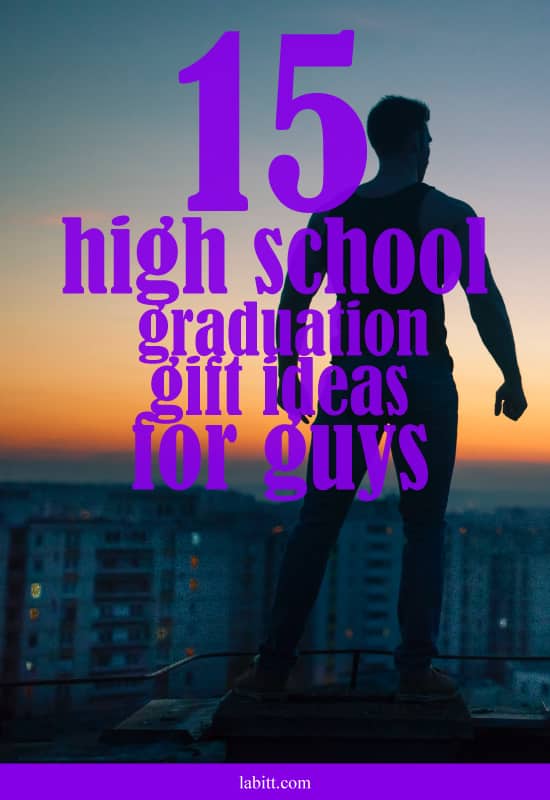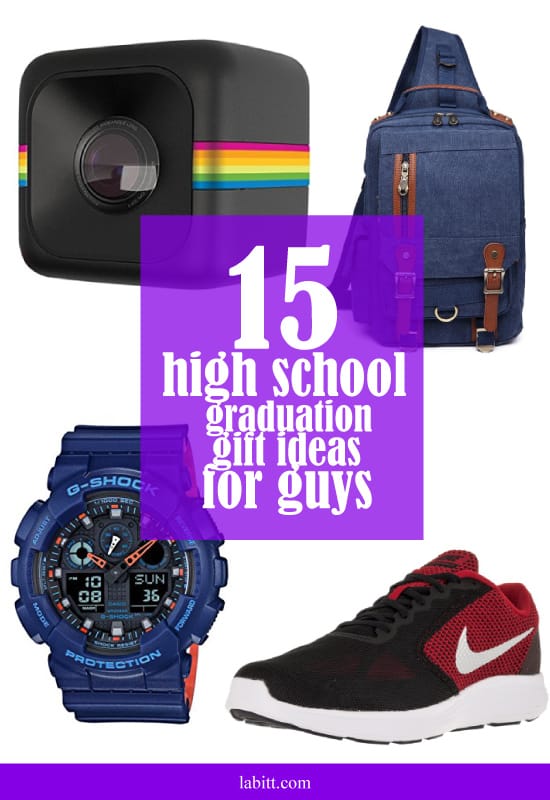 1. Senso Bluetooth Headphones
Wireless bluetooth headphones — these are great for sports and everyday use. Conventional wired headphones are good, but wireless headphones are better. Much better if he's into any kind of sports, jogging for example, he won't have to worry about the headphones cable getting in the way.
The Senso bluetooth headphones is a positively-reviewed best-selling headphones with true HD quality sound and noise cancellation. It is sweat-proof and offers up to 8 hours of battery life per charge.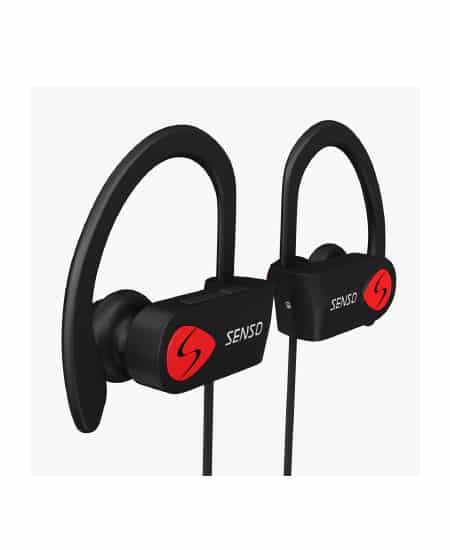 2. Kaukko Canvas Leather Crossbody Messenger Bag
Practical graduation gift a guy will love. This messenger bag is made from canvas and leather. Its design is beautiful and not outspoken — just the right kind of bag for a guy who is down to earth. Wide, ergonomic strap for comfort carry. This is not a big bag, but it does offer multiple pockets for you to organize your stuff. It can fit an iPad tablet up to 10″ long.
At the moment of writing, there are 6 variations available: blue (shown below), army green, black, khaki, coffee, and grey.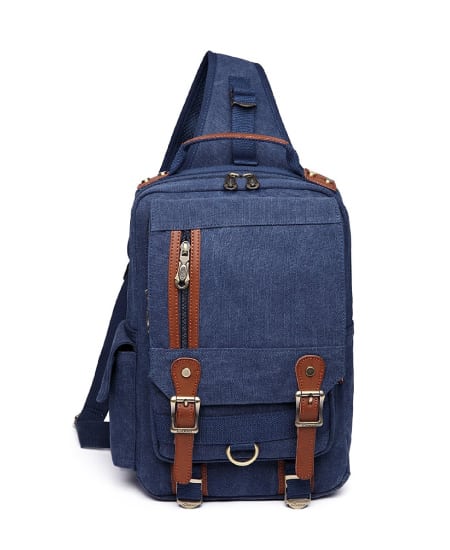 3. What you think you become room decor
Bring a little zen philosophy to his room or table with this beautiful, handcrafted buddha quote painting that says, what you think you become. Encourage him to think critically and ask questions about things in life. Remind him to be mindful of his thought, and ultimately himself, as not to lose himself in the pursuit of his dreams.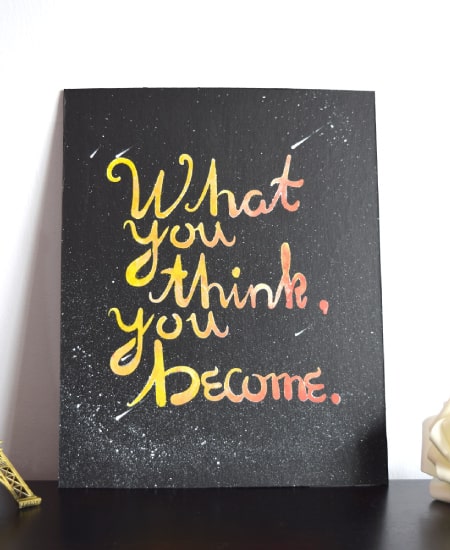 4. BalanceFrom GoYoga All-Purpose Exercise Mat
Good-quality extra thick multi-purpose exercise mat. Use it for yoga, plank, or any other exercises. Its extra thickness provides extra cushion against any hard surface, to prevent injuries. The mat is slip resistant.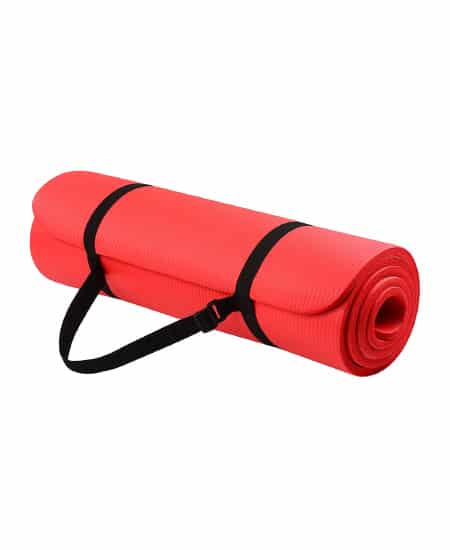 5. Nike Men's Revolution 3 Running Shoes
This pair of Nike Revolution 3 running shoes looks absolutely stunning. Multiple designs available. Comfortable, supportive running shoes from Nike — the perfect running companion for him.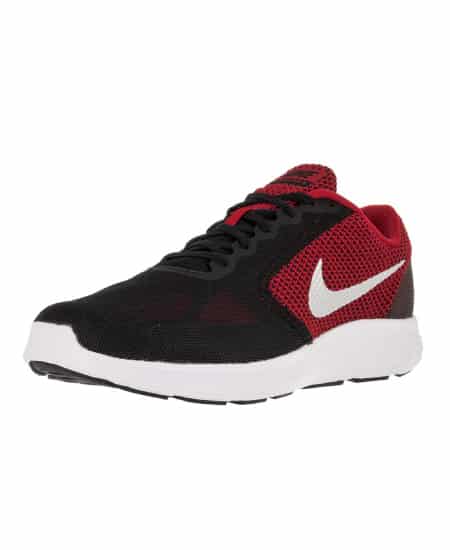 6. Tommy Hilfiger for Men
This is the gift that you will want to get for him for his high school graduation if he is still wearing AXE. If he isn't wearing AXE, you will also want to get this for him — as to prevent him to start AXE-ing himself.
This cologne from Tommy Hilfiger is a proper fragrance for men and is a classic.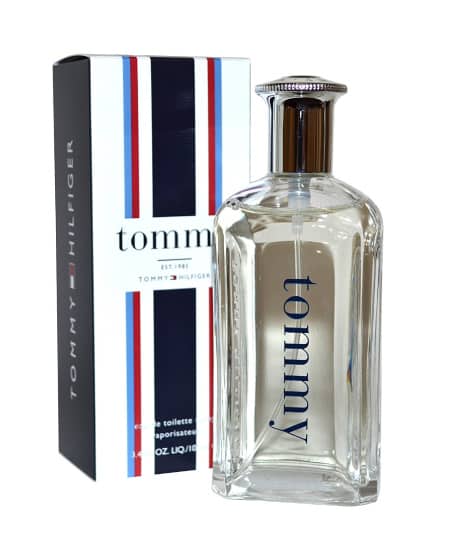 7. Oh, The Places You'll Go!
Classic book for graduates by Dr. Seuss. Oh, The Places You'll Go! is a fun and colorful book filled with wise graduation speech. It is a fantastic book to send-off students who are moving to the next stage of life.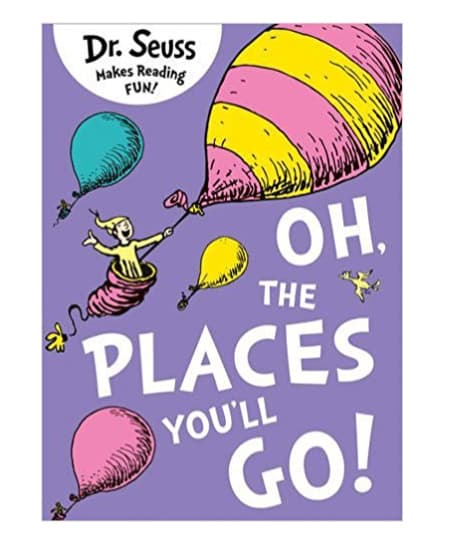 8. The Manual to Manhood
The path to manhood isn't always the easiest walk, but with this manual you can make it easier, so to speak. This is a practical gift that is dashed with humor. In this book, Catherman offers the collection of one hundred step-by-step instructions on almost everything a guy needs to know, including how to wear cologne correctly, grill a steak, tie a tie, and much more.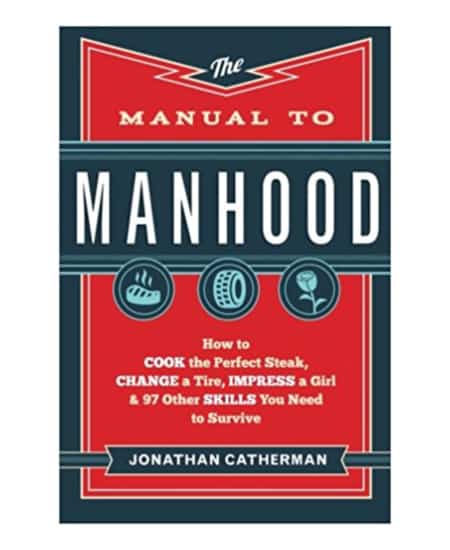 9. Choose Your Own Adulthood
Now that he's gone through the challenges of childhood and adolescence, it's time for Level 3 – adulthood. This book by Hal Runkel outlines that challenges and provides tips for situations that you will encounter when you're just starting to enter adulthood. It also encourages the reader to be more thoughtful, curious, and ultimately self-aware perspective.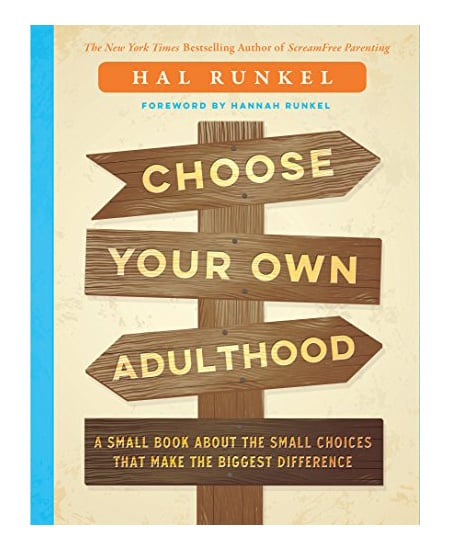 10. G-Shock GA-100 Military Series Watches – Navy
This digital-analog hybrid watch from G-Shock is a stunner. Bold and gorgeous design that offers durability. There are other colors available.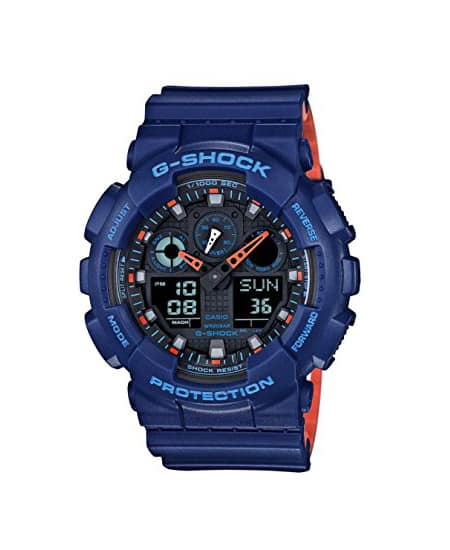 11. Parker Urban Black and Gold Fountain Pen Kit
An exquisite gift reserved for only special occasions such as graduation. Not meant for everyday use. This luxurious Parker urban black and gold fountain pen is a memento of success. The pen's dynamic curved design offers a bold modern look that dares to be noticed. This gift set includes 4 ink cartridges, 2-ounce bottle of Quink ink, bottled ink converter and cleaning cloth.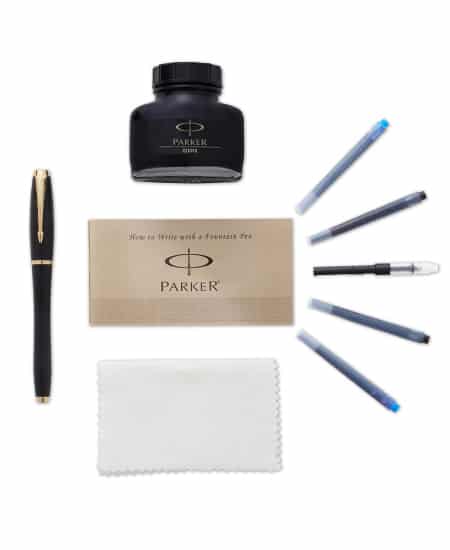 12. Panda Planner
Everybody loves pandas, they are cute and cuddly. Everybody loves planners, they help you stay organized and be more effective. This Panda Planner has a panda on the outside, and an undated planner on the inside. It offers a top-down approach in planning – there are spaces for your goals followed by monthly, weekly, and daily plans. What's more: getting this planner entitled you to free productivity e-books! What a steal.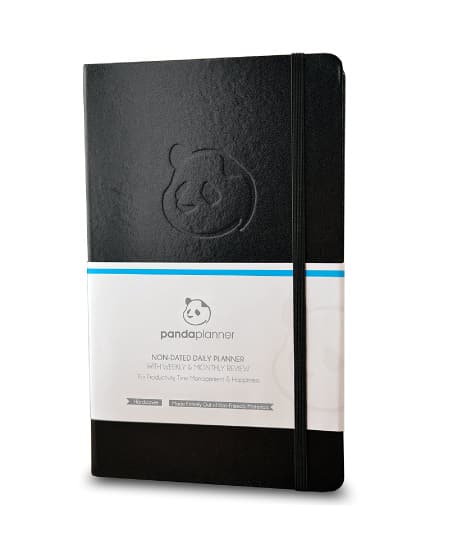 13. I Didn't Fart Funny T-Shirt
If you're looking for something that is on the humorous side, this t-shirt is for you. On the t-shirt it says, I didn't fart, my ass blew you a kiss.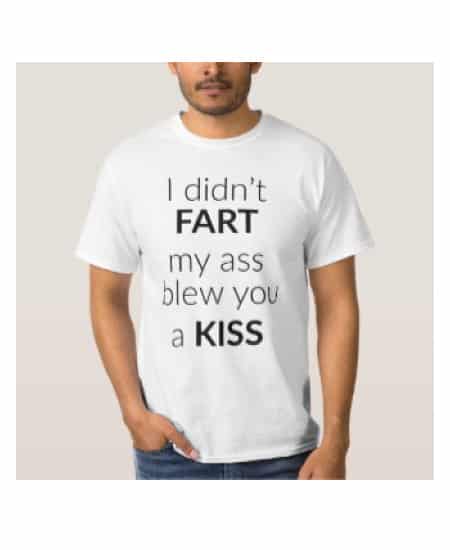 14. Polaroid Cube+ 1440p Mini Lifestyle Action Camera
Tiny cubic-inch camera that can take 8MP photos and 1440p videos. Record special moment in life from a unique angle. Take wefies from afar with your SO when you're travelling — you can control this camera from your smartphone with Cube+ app installed.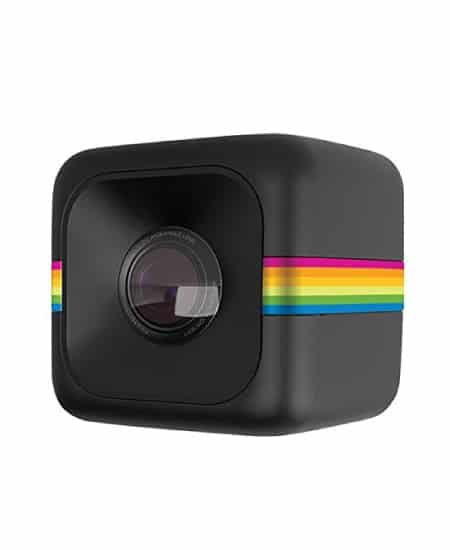 15. Be Awesome Today Mug
Remind him to be awesome as he sips coffee from this mug. This mug is a source of positivity for the mug holder and those around him. It could provide just the morale boost he needs when he inevitably has a bad day.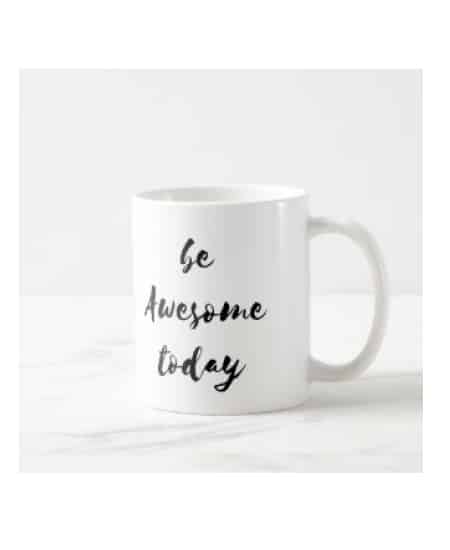 16. Dream Big Keychain
An inspirational keychain that follows you anywhere you go. Be reminded of your dreams and be reminded to dream big. Affordable graduation gift that is great in thoughtfulness.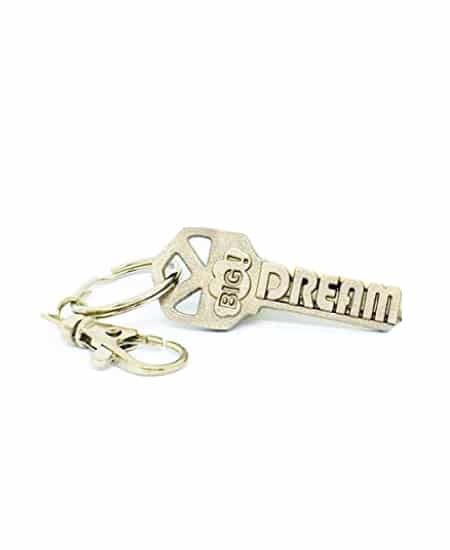 ---
Thanks for reading. Be sure to pin your favorite gift ideas to your Pinterest board.