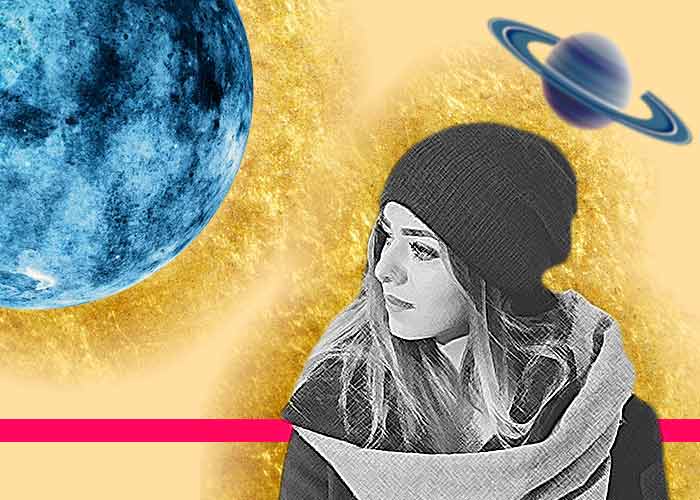 Badass Signs of the Zodiac
When it comes to being badass, certain zodiac signs clearly outrank others. Some people are simply born risk takers. Others have a slightly badass nature that you'll see in their attitude. They can only be described as savage. Then, you'll have the zodiac signs that are known as the calm signs of the zodiac. Check out this list of zodiac signs ranked from the most badass to the least to determine which category you fall into.
Zodiac Badassity Ranking
Most Badass to Least Badass Signs
1. Scorpio
When it comes to taking life by the horns, Scorpio is the boss. These zodiac signs are known for not taking no for an answer. Scorpios and the word sass go hand in hand. These zodiac signs are not scared to go after their goals, and they have a combination of stamina and determination to make sure that nothing stops them.
Not only are Scorpios not scared to chase their dreams, but they also aren't scared of a lot of things. Born with natural confidence and searching for thrill, they'll love to do things that get their adrenaline pumping. They truly do laugh in the face of danger.
2. Sagittarius
This wild child of the zodiac is definitely badass. Sagittarians are well known for their refusal to be tied down. Merely going to work every day can make them feel trapped. They don't object to fun, adrenaline pumping activities and are horrible at holding their tongue. You can expect this sign to speak up when they have a problem with something.
3. Aries
Aries doesn't mind charging through life horns first, just the ram that is their symbol. They don't experience fear quite like the other zodiac signs, which is part of the reason they are so badass.
This sign isn't scared to dive headfirst into one challenge after another. When it comes to defiance, rebellion, and overall badassness, this sign is definitely winning. They are not a peacemaker.
4. Aquarius
Aquarius is known for not letting anything stop them. They ignore the rules. When it comes to doing anything, they make sure to showcase their unique flair. You won't find a lot about an Aquarius that isn't badass.
5. Gemini
Gemini is often seen as having multiple personalities. They tend to alternate between good and bad, but once you get the badass side of them you see a new side to them. This is the side that lives for fun. They love trying new things and are a blast to be around even when they are being a baddie.
Keep in mind that you only truly see this side to them when they are either having fun or in a bad mood. Once you get a Gemini in a bad mood, it's time to watch out.
6. Leo
The sign of Leo is the lion. This can tell you all that you need to know about their personality, including how badass they are. Leo is never scared to face danger and doesn't mind putting people in their place.
The king of the jungle can easily let out a roar before going off on a new adventure or enjoying some downtime with his queen. While he's not as restless as Scorpio, he can be if he's kept in the house too much with nothing to do. His attitude is the definition of a savage.
7. Virgo
Virgo might not look for danger to get their adrenaline pumping in their spare time, but they aren't exactly the peacemaker of the group either. Virgo doesn't pick fights but has what it takes to finish them when someone else starts them.
This earth sign is not one to start trouble or be rebellious in nature, but they are set in their ways. Their attitude is what makes them one of the more badass zodiac signs. Some Virgos tend to be more rebellious in nature than others.
8. Cancer
Cancer tends to be an emotional sign. Not only are they badass, but they also tend to come off as a little bit crazy. This is because they often rely on their emotions and feelings more than anything else.
You'll see this in more than just their personal life. Cancers have a hard time slowing down and thinking of things logically. Because of that, they don't always see the bad side of things until they are already experiencing it. To other people, this looks like them not feeling fear or not caring, which is why most people think they are super badass.
9. Libra
Libra tends to appreciate harmony a bit too much to be considered a badass. They can adjust if they have a badass partner, but that's about it. On their own, you'll find that Libras appreciate stability and often are not risk-takers. Instead, moves are carefully calculated and thought out before they take action.
The one aspect of Libra that can be seen as a badass is their sheer determination to stand up for what is right. When they are fighting for a cause or their family, Libra will not hold back.
10. Taurus
Taurus is not usually considered a badass. They are stubborn and can be very unforgiving when they want to be. Wronging a Taurus is never a good idea. However, they are not the type to seek out drama or danger. They are more likely to think about things before charging forward like Aries.
11. Pisces
Pisces tends to be the peacemaker of the zodiac signs. They are capable of standing up for themselves. Pisces will also make sure that their opinions are known when they do not agree with someone. However, this sign will do this in a nice, calm demeanor.
They do not rebel as much as other signs, with the exception of the expected teenage rebellion. These are not the troublemakers or loud signs of the zodiac that you think of as being badass, but do not always let their calm demeanor fool you.
12. Capricorn
Capricorn is not necessarily not badass, but they do not have a lot of interests and characteristics that will put them in the badass category. Their idea of a good time is cooking a great meal for everyone in the family. This responsible sign of the zodiac is not one for conflict or taking extreme risks.
Conclusion
Remember, we all have a little badass in us. Some simply have a bit more than others.
Astrology Articles
Zodiac Ranking