We all have different ways of expressing our love for each other. One person might give you a hug and a kiss while another may show their love by giving you gifts. Some zodiac signs are known for being a bit more affectionate than others. This list will tell you the most lovey-dovey of the zodiac signs to the least.
Affectionate Zodiac Sign Ranking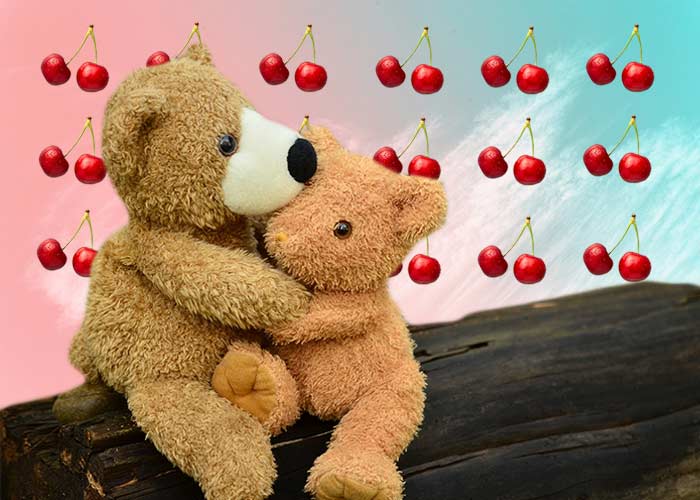 Cancer
Scorpio
Pisces
Libra
Taurus
Virgo
Gemini
Sagittarius
Aries
Leo
Capricorn
Aquarius
Most Affectionate to Least Affectionate Signs
1. Cancer
Cancer is a water sign. Water signs tend to be more emotional than the other signs of the zodiac, which can also make them more romantic. Their natural intuition and observational skills let them know when you need to feel some extra love.
When you have a partner that is a Cancer, they are always up for some extra affection. They enjoy physical touch, making them one of the most affectionate zodiac signs.
2. Scorpio
Scorpio is so intense that they are often thrown into the category with fire signs. This is understandable because they are known for being the most passionate of the zodiac signs. However, they are actually a water sign.
Because of that, you get the passionate nature that most people associate with fire signs but the affectionate nature that you will commonly see with water signs. Get ready for a lot of affection if you're dating a Scorpio. However, don't forget that it can take them some time to open up to you.
3. Pisces
Pisces is another water sign, so you can trust that they are equally emotional. However, they are not quite as affectionate as cancer. That doesn't mean that they are opposed to it, though.
Your Pisces partner will never have a problem cuddling on the couch or holding hands. They might need a break from affection to go have some fun though. Remember that this sign usually has a hobby or two, so they don't do as well with clingy partners.
4. Libra
Libra is an air sign instead of a water sign, but that doesn't make them less affectionate. In fact, this air sign is at the top of the affectionate zodiac sign ranking list for a reason. They are romantic at heart.
This romance carries over into their actions. They love romantic dates and evenings full of affection. You'll never have your Libra partner turn down some quality time cuddling or holding hands.
5. Taurus
Taurus is an Earth sign much like Virgo. Because of that, you can expect the same hard work and dedication that you see in Virgo. Just because they are ruled by the same planet does not mean they are the exact same, however.
Taurus tends to be a bit more emotional than cold Virgo. You can see this in their actions, and in how affectionate they are. Taurus loves to hold hands and show romantic gestures of every size. You should expect plenty of affection if you're with Taurus.
6. Virgo
Virgo can be affectionate, but this is not their love language or how they express their love to people. Instead, you'll see them doing things for people. For example, a Virgo will try to organize your life or take the time to encourage you to achieve your goals instead of lavishing you with hugs and kisses.
However, Virgo also wants to make his partner happy. Because of this, it means that you can easily increase affection in the relationship with a logical conversation.
7. Gemini
Gemini is not overly affectionate, but they do have their moments. Keep in mind that Gemini likes to have fun, and it can be more difficult to have fun if you're always holding someone's hand. Instead, expect small amounts of physical affection when it is just the two of you.
8. Sagittarius
Sagittarius can be a bit hard to read. This fire sign loves to flirt. You'll see them being flirty and fun in the beginning. Because of this, you'll be on the receiving end of plenty of flirtatious affection.
As things get more serious, you'll get significantly less affection from your Sagittarius. Feeling serious can make this zodiac sign feel trapped, which will make them pull away. The end result is less affection.
9. Aries
Aries is not typically an affectionate person. Instead, they tend to throw their appreciation through words. They flirt more with eye contact and verbal flirting than by touching people. While they aren't opposed to affection, they don't want to always find their partner cuddled up next to them either.
10. Leo
Leo is typically a receiver instead of a giver. They enjoy being put on a pedestal and receiving plenty of affection. However, they aren't always the best at returning the favor.
This fire sign will want their partner to be happy, though. Because of that, you can increase some affection from your Leo by having a talk with them about your needs for affection.
11. Capricorn
Capricorn lets their logical nature rule how and when they show affection. Do not expect a lot of public displays of affection or grand gestures out of this zodiac sign. Instead, you will get a dose of affection in private from your Capricorn. It's simply their style.
This earth sign is not big on affection, though. Don't expect them to be all over you like a Scorpio or other water sign will be. It's simply not the way that they are.
12. Aquarius
If you're with an Aquarius partner, you know by now that they are not the affectionate type. Instead, they tend to show their love for you by simply encouraging your independence and wanting you to achieve your goals.
Aquarius can be affectionate at times, but they are not like this all of the time. If they feel trapped or that the relationship is going to limit their independence, they will quickly become cold and distant. They are relatively distant people, so affection is already limited.
In Conclusion
Whether or not you are affectionate will play a large part in how well you mesh with your partner or future partners. Where does your zodiac sign fall on the list? Do you think your sun sign is enough to tell you how affectionate you are
Astrology Articles
Zodiac Ranking
Aggressive | Emotional | Impulsive | Insecure