Sweet Sixteen Gift Ideas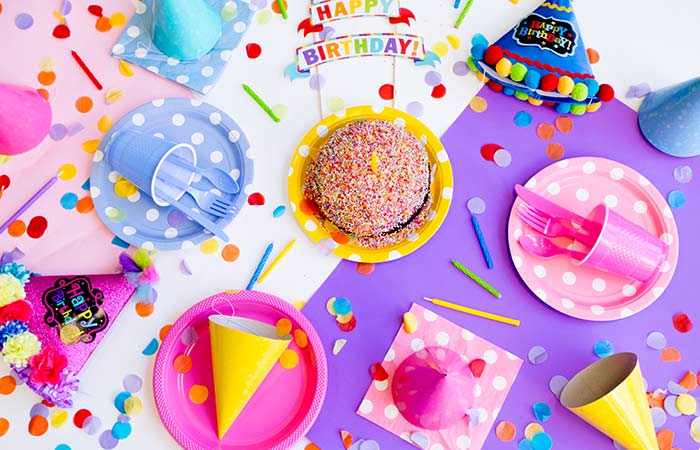 Sweet 16 only happens once in a lifetime. Is someone you care about celebrating her sweet 16 birthday soon? Perhaps she's your daughter, step-daughter, sibling, cousin or just a friend. In any case, get her a good gift for her 16th birthday. Not sure what to buy? Don't worry! We'll take care of that in just a minute. Below are some birthday gift ideas that a soon-to-be 16 year-old will love.
1. Sweet 16 Jewelry
Beautiful jewelry with the theme of 16th birthday is one of the best birthday gifts for 16-year-old girls. You can get necklace, bracelet, or earrings. We recommend the below two. Simple, chic and dainty. Matches well with any attire.
2. Original Safety Girl Kit
In case she is stuck at the roadside because of an emergency. A pink metal box completes with emergency, first aid, personal hygiene supplies, information cards, and provisions. Cute, fun and practical.
3. Guardian Angel Visor Clip
Get her a guardian angel to keep her safe on road. This small visor clip is made from quality pewter with glow in the dark angel design. Engraved with thoughtful message that reads "Guardian angel, light my way, keep me safe every day".
4. Love Life Inspirational Coffee Mug
No matter what age are you, it's always important love and enjoy your life. This coffee mug features a meaningful quote by Roman Emperor Marcus Aurelius, and it says, "When you arise in the morning, think of what a precious privilege it is to be alive — to breathe, to think, to enjoy, to love.
5. Fujifilm Instax Mini 8 Camera
For the 16 year old girl to capture the wonderful moments in her life. Fujifilm Instax Instant Camera that shoot and prints out photo instantly. Light and easy to carry around. Features automatic light adjustment, real image finder with target spot. This camera is handy and fun to use. It gonna be a big hit among the girls.
Also comes with a selfie mirror fits for girls who like to take selfie.
6. Rebecca Minkoff Cross-Body Bag
You can also get a pretty handbag for her sixteenth birthday. She will love this petite bag by Rebecca Minkoff. Made of 100% cowhide leather with tonal hardware at the front pocket. Beautiful color, soft leather and light weight. A simple-style bag that looks stylish with any casual or dressy attire.
Also available in black, brown, orange, grey, blue, and more!
7. Funny Snapchat T-Shirt
For someone who spends a significant amount of their time on Snapchat, this t-shirt will poke fun at them at the right spot.
8. Pusheen Birthday Plush
Cute kitty coming to wish her a happy 16th birthday. Super soft and extra huggable. She will adore it for sure!
9. Juicy Couture Perfume
A nice perfume with lovely bottle is another decent choice. Juicy Couture Viva la Fleur suits the young ladies. Combines sparkling mandarin and wild berries with luminous florals of lush honeysuckle, gardenia petals, and soft jasmine. It is uplifting, playful, and dreamy.
10. Personal Juicer Blender
For the health-conscious teenagers. A great sport bottle to shake and blend her favorite drink. Sleek design, 20-ounce capacity. Comes with a carry hook and lid storage when put away. Quick, powerful, easy to use. Helps you stay hydrated and fit.
11. Shine Bright Like Diamond Tote Bag
Shine bright. Work hard, work smart, be the best version of yourself. Cool and modern minimalist design.
12. 97 Things to Do Before You Finish High School
A good book makes a nice small 16th birthday gift for girls. We recommend this fun book that teens will definitely love. It talks about the stuff that they don't teach you in high school, like discovering new places, new people, new activities, and more. This book tells you 97 creative ways to spend your time after school that teachers don't teach in school.
13. Cat Rocket Tote Bag
Practical red canvas tote bag with exciting design. Two cats are trying to escape Earth with the help of a rocket, will they succeed?
14. Ollio Teen's Oxford
Beautiful pair of oxford shoes to complete her wardrobe.
15. Nail Art Set
24 colors for her nails. With this nail art set, the imagination is the limit of what nail art can be created.
16. Exercise Yoga Mat
Durable and comfortable exercise mat. Different colors available.
17. Freesia Gift Set
Sheer freesia gift set which includes lotion, shower gel, and body spray.
18. Fossil Keyper Backpack
Unique and practical backpack by Fossil.
19. Pressed Flower Teardrop Earrings
Made with real pressed flower. These earrings are going to be impressive.
20. Professional Acrylic Starter Paint Set
Everything you need to get started with painting with acrylics.