If you are looking for gift ideas for engineers, you will not leave this engineering gift guide empty-handed. Below you will find a list of unique and geeky gifts that an engineer or engineering student will appreciate and love.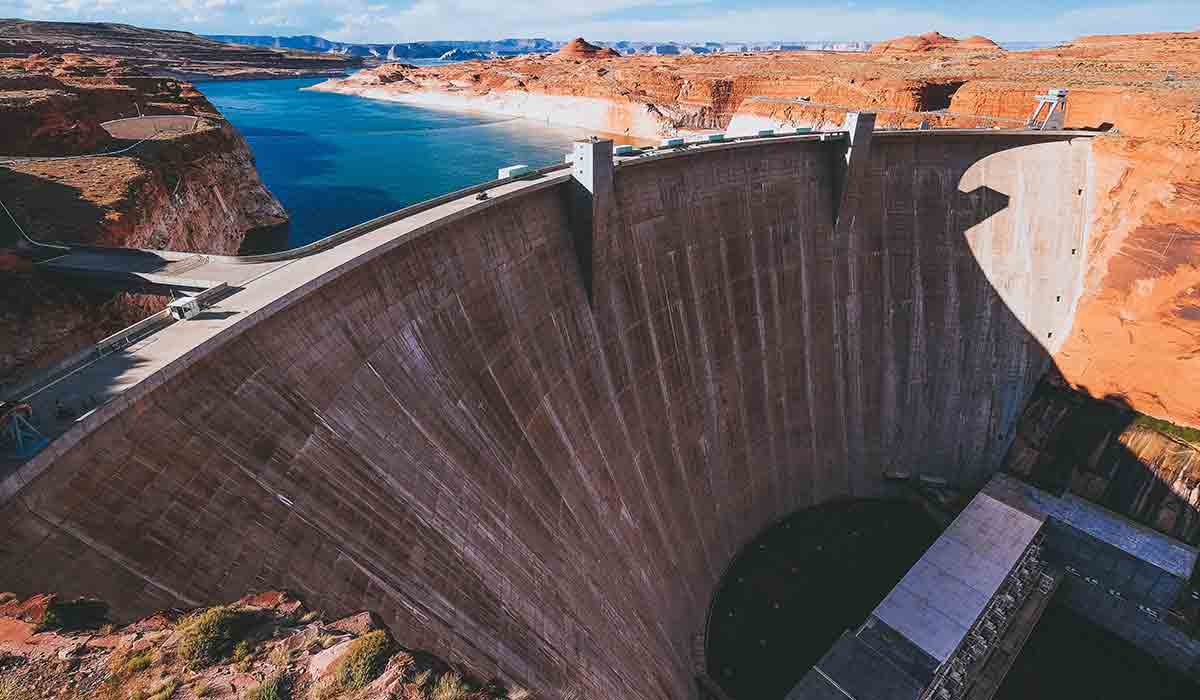 Awesome Gifts for Engineers & Engineering Students Who Are in the Electrical, Mechanical, Software, … fields.
Some of these gift ideas are cool and creative; they are fun to look at, challenging to play. Appealing to the engineer's sharp mind, these presents will be a welcomed addition to their life. These engineering gifts are ideal for all kinds of engineers: aerospace, electrical, civil, software, mechanical, nuclear, chemical, etc.
Let's start with this desk decoration that looks artistic and fun to play. 20 colorful interconnected wooden balls that can be twisted and turned to form an endless array of configurations. One can use his/ her limitless creativity to shape it as a phone holder, pen holder, or just a simple and elegant artwork. This is a fun gift for engineers.
For engineers who are very good at math but not the spelling. This is a nice ceramic mug to make the engineer laugh. Black and white design. Great for morning coffee. This is a fun and inexpensive present for engineers.
3. Banana Pi Pro Dual Core Complete Kit
Engineers love tinkering and fixing stuff. Banana Pi Pro is one of the great gift ideas for an engineer. It is an open-source single-board computer that operates on various systems like Android, Linux, Berryboot, FreeBSD, OpenWrt.
This is a complete set that comes with Banana Pi pro mainboard, user guide, micro SD card, Eleduino case, adapter, cable and more. Engineers gonna love experimenting with different projects with it.
Robotic arms are super cool — especially so for engineers. It's fun to build it and to play with once it's done. You can get the arm to do things like getting it to pick things up and to shake your hand. This is a gift idea engineers'll appreciate.
5. Rothco Vintage Engineer's Field Bag
Finally, a bag that can satisfy an engineer's storage need. This bag is sturdy, spacious, and has multiple compartments that will store all of the things that an engineer would need.
The perfect tee for the smart ass. Features bold statement that says "I am an engineer. To save time, just assume I'm always right!". Makes a fun gift for engineers.
7. Ideal Amaze 'N' Marbles Wood Construction Set
Create endless maze combinations then see the marbles travel through it from one end to the other. It's so much fun! Made with natural wood. The engineer can play with this himself or he can also play this with his kids.
8. T-Rex Hates Doing Things Notepad
Cute notepad for the engineers to jot down whatever jobs needed to be done. Funny and eye-catching. It will become a big hit! This is yet another cheap gift idea for engineers.
Help keep the engineers' work desks clean and neat. A multi-function desk organizer with 7 compartments. Made from durable PU leather. Sturdy and useful.
10. Thames & Kosmos Remote Control Machines
Have great fun building these machines then have them do your bidding. The machines can be remotely controlled. Your engineer will want this cool present.
11. Leonardo DaVinci Ornithopter Wood Kit
You can also get this beautiful wood model kit for him. Comes complete with all pieces pre-cut and ready to assemble. Attractive and fun to put together. This wood kit is a present that engineers will love.
12. Engino Cams & Cranks Kit
Designed as educational material for kids to understand the concept of cams and cranks, grown-up engineers will love it this fun present too!
When engineers are at work, they tend to get very focused and determined hence spending very long hours in the workspace. Something to help them relax will a wonderful gift for them.
A green plant makes a fantastic choice. This set of two Juniper bonsai can helps to ease their mind. Mini, easy to care, comes with fishermen. Create peace and serene scene at work.
14. Powers of Two Binary Clock
Last but not least, a binary clock to put the software engineers, computer engineers' left brain to work. This clock shows time in BCD and Direct Binary Modes (the language of computers). Silver faceplate and blue LED with dim settings. It can be in 12- or 24-hour modes. This is yet another good engineer gift idea.
15. Engineering Cheat Sheet T-Shirt
Have thousands of years of engineering achievement imprinted on your t-shirt. This t-shirt contains famous engineering diagram and formulas that will keep the engineer engaged. This is among our favorite gifts for an engineer on this list.
A pen that you can write and make accurate (a relative term) measurement with, engineers will love this.
17. RC Helicopter
Have great fun flying your own helicopter and get it to do different maneuvers.
Clocks with regular numbering are so normies. Clocks that require you to solve mathematical problems in order to tell the time is the way to go.
19. Engineer Nutritional Fact Mug
A humorous mug that spells out the common quality of an engineer.
Measure distance accurately in virtually any kind of environment with the help of a Bosch Laser Measure. It can measure up to 120 feet. This instrument is a fun engineer gift.
And that wraps up the gift guide for engineers. Did you find any engineers gifts that will work for your engineer? Don't worry if you didn't because here are more engineer gift ideas for you to check out. These gift ideas are great for engineering students too!