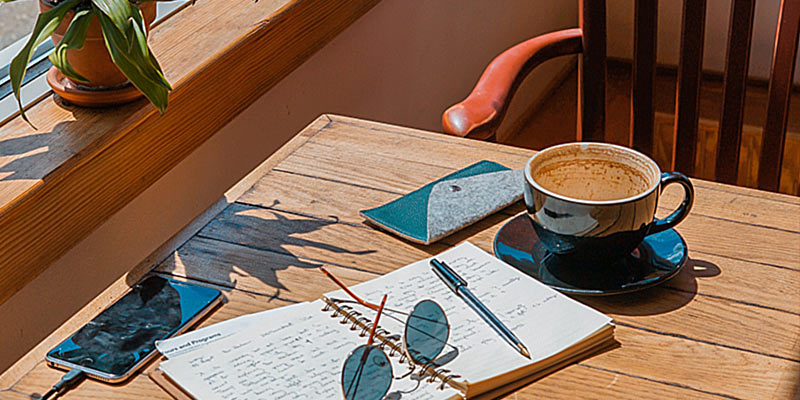 Bullet Journaling is a great way to get your life together. Mostly because it becomes your diary, planner and basically anything you want it to be. You can organize your daily tasks, keep all your appointments together and helps you keep track of the past, present, and the future.
This post is brought to you by Abby Roberts from misstisaysworld. She previously wrote about her experience of starting a bullet journal on her blog.
What to Expect While Bullet Journaling
Lots of people don't know where to start with a bullet journal. The truth is, there is no specific format to bullet journal. You can expect yourself to get confused sometimes by what you want to write down and sometimes, get even frustrated if there is too much going on. It also should be fun for you. It shouldn't be an annoying task for you to do every day. That's why bullet journals are great; you get to customize your own.
How to Start A Bullet Journal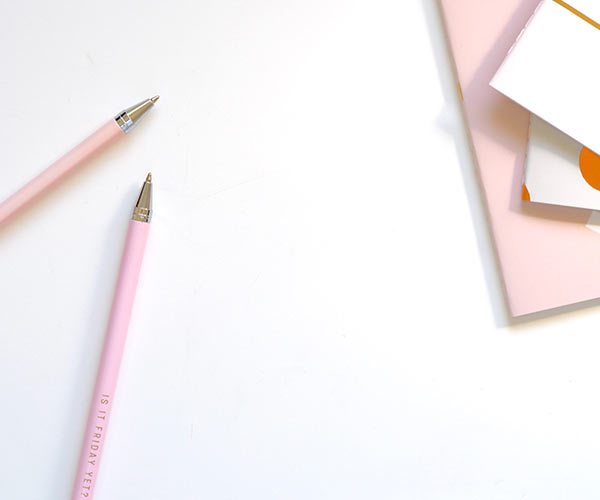 The first thing you need is a journal or notebook. This can be any journal or notebook. Most people use the artist notebooks that are filled with blank pages. You can also find notebooks that have dots if you want to use the dots as a guideline. Those 98-cent journals work fantastically if the other ones are too pricey.
Now you will need something to write with. Pens, markers, pencils, and crayons work. Everyone likes to use something different in their journals. Writing down the past, present and future is what a bullet journal is mainly about.
Stickers and washi tape are fun for those who want to decorate their journals even more. Washi tape is smaller and comes in many designs which fit perfectly for your bullet journal. Stickers are a nice touch too if you do not want to draw a lot or if you want to add more creativity.
Rules for Bullet Journaling
The main rule for bullet journaling is, there are no rules. This is a journal you make completely by yourself with whatever you want. You can do whatever your heart desires with this one. If you need the inspiration to get started, just search up bullet journal and the images should give you some ideas on what you want to put into your bullet journal.
Themes and Ideas for Bullet Journals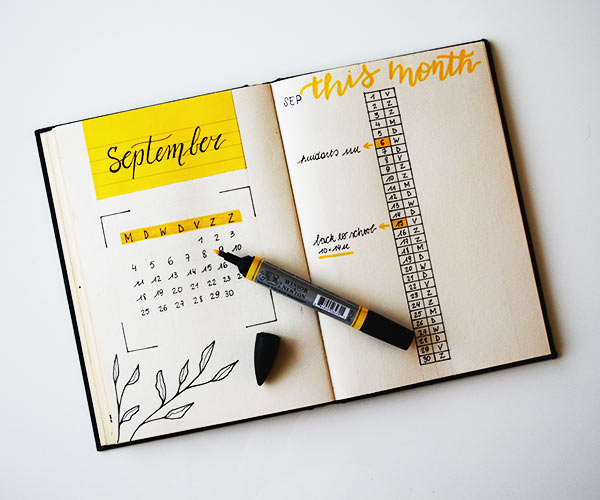 Most people like to add small sections or topics to their bullet journal spread. For example, every month has a new design and new sections. You should add a weekly planner to every month just to keep all your events and tasks in an organized place. Here is a list of some of the more popular bullet journal ideas:-
Books and Movies to read and see
Goal tracker (eating healthy, reading more, etc.)
Savings and spending tracker
Grocery List
Cleaning schedule
Birthdays section
Wishlist
Weekly, monthly and yearly goals
Bucket List
Random ideas
Self-care
Meal planner
Things to try
Income log
There are over 100+ things to put into your bullet journals. Bullet journaling might seem like a daunting task but believe in yourself; it is a fun way to keep yourself in check. Let your imagination run wild as you dump all your thoughts and ideas onto paper.
 Bullet Journal Inspiration