Which zodiac signs are the most playful? In this ranking, we will examine all twelve zodiac signs under the magnifying glass and rank them according to how playful they are.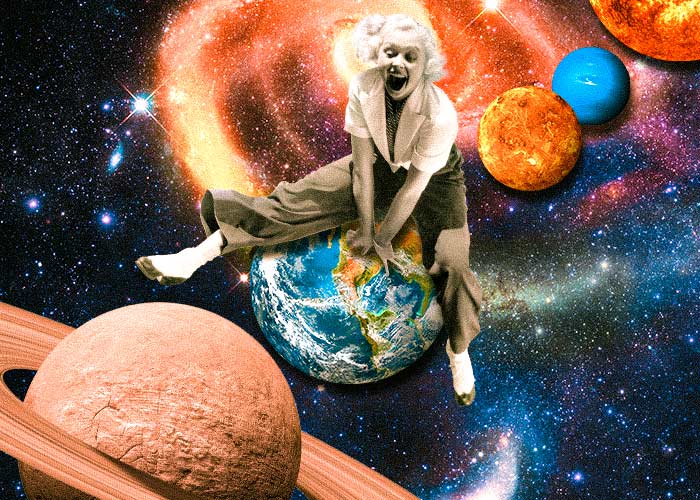 When it comes to being fun and playful, everyone has it in them to be funny once in a while. However, certain people are known to be the life of the party. They are social animals known for their good humor and wit. On the other hand, we have those who always appear to be too serious to take a joke. They rarely have fun or get goofy around us.
Like any other character trait, a person's ability to be playful may be tied to their zodiac sign. In this article, we rank all the zodiac signs based on how witty or playful they are.
Zodiac Playfulness Ranking (Countdown)
Least Playful to Most Playful Signs
1. Cancer
Cancers are too serious and too sensitive to truly have fun. They're the type to take a harmless joke to heart and their feelings can get hurt over something that happened at a party. They'll also be careful about hurting other people, so you won't catch them joking around or playing pranks on anyone for laughs.
2. Virgo
Virgos are too serious to have fun to the fullest. Not even getting intoxicated can make them do silly things. A Virgo will even get guilty for having too much fun at a party. If you go out for a fun night with a Virgo, they'll keep showing you the clock and reminding you not to have too much fun. They're fun in their own little way, but they don't let loose enough to truly enjoy anything.
3. Capricorn
When a Capricorn decides to unwind and have some fun, it'll shock everyone. That's because their nose is buried deep in work most of the time, so much that they rarely take time off for some fun. Capricorns have a great sense of humor and they definitely know how to light up the party. But work is more important to them than play. In fact, play never makes it to their priority list, so people never get to see the fun side of their personality.
4. Taurus
Taureans can be fun and witty when they're in the mood. They'll light up a room as long as they're happy with everyone. But if they get pissed off at anything, they'll spoil the fun for themselves and everyone as well. They're also too cautious to allow themselves to have fun to the fullest. They overthink things too much and are not very spontaneous. This can sometimes get in the way of fun for them.
5. Scorpio
Scorpions bring a lot of energy and intensity to everything and that includes fun and play. They turn up with passion and their enthusiasm is often contagious. The only thing that stops Scorpio people from having fun to the fullest is the fact that they tend to get suspicious of people. Their playfulness depends on their mood and this side of their personality can get turned off just as quickly. They're playful when things are going well, but they can turn vengeful and mad when they're crossed.
6. Pisces
Pisces are known for living in a bubble fantasy. However, they can be quite fun and playful if they decide to step out of their own heads for a while. The Pisces is also known to be very creative. This means they're the ones to turn to if you need new interesting ideas and fun things to do. They also have a curious mind so they're the first to try out new things and go on fun adventures before anyone else. Pisceans can be shy sometimes, so they do better in small groups than in large ones.
7. Leo
Leos are natural leaders in a lot of things and that includes being fun and playful as well. People tend to gravitate towards them. Leos also have a practical view of life that makes it easy to play with them. Leos are the life of the party and they'll add more fun to any occasion. If a Leo decides to be friendly or playful with you, you can be sure they're doing so because they like you or consider you a friend.
8. Aquarius
Aquarians are among the friendliest of all zodiac signs. They will have fun and play with everyone regardless of their quirks. In fact, Aquarius people are weird in their own ways too, so they'll enjoy the company of seemingly weird people. Aquarians are the definition of "work hard and play harder". They're never too stressed for some playful fun. It's probably their boundless energy that makes them such energetic party animals.
9. Gemini
The Gemini's reputation as a party animal precedes them. Social events and fun gatherings are their most natural habitat and you're likely to catch them playfully connecting with people and having great conversations. Conversing with a Gemini never get's boring. They can manage conversations on a wide range of topics and can make even the most mundane conversation fun and interesting for everyone.
10. Libra
Libras are among the most social of all zodiac signs. Fun and playfulness come naturally to them. They're also quite outgoing. Librans are the last to miss out on an opportunity to have fun. They'll always turn up whether it's a concert, a house party, or any other gathering and they can be trusted to bring all the fun with them.
11. Sagittarius
The Sag's natural sense of playfulness makes them quite restless. They're not the type to sit still for too long as they're always on the hunt for new adventures and the opportunity to meet new people. Sagittarians are the best people to hang out with. Their playful and easy-going nature brightens up any gathering.
12. Aries
An Aries person is always the most playful person in a room. They are fun, spontaneous, and highly adventurous. An Aries is a type to plan a fun hangout or holiday adventure with friends. They love doing new things and will always try to encourage their friends to do these fun things with them. They're also known to be very energetic and they're down for pretty much anything. Aries' sense of humor is unmatched. They'll laugh heartily at jokes and will gas up the entire room with their witty jokes and practical pranks.
Conclusion
When it comes to being playful, everyone has their own idea of what they do for fun. However, some zodiac signs tend to be more jovial and fun-loving than others. A ranking like this can give you an idea about the different zodiac signs and how playful they are.
Zodiac Rankings