What are the most narcissistic astrological signs? In this article, we will examine all twelve zodiac signs under the microscope and find out who are the biggest narcissists of the zodiac.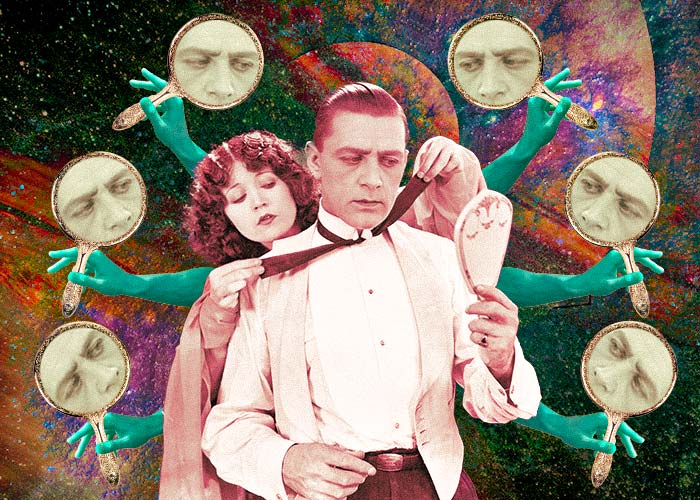 Narcissistic personality disorder is one of the most well-known types of personality disorders. People with this mental condition (or showing traits of the disorder) have an over-inflated sense of their own self-importance. This makes them crave excessive attention from others. Their lack of empathy also makes them more likely to manipulate people in various ways just to have their own way.
Narcissistic people tend to experience problems in various aspects of their life, especially in their relationships with other people. Knowing which zodiac signs are the most narcissistic can help you avoid them for your sanity.
Zodiac Narcissism Ranking (Least to Most)
Least Narcissistic to Most Narcissistic Signs
1. Pisces
Anyone that knows Pisceans won't be surprised at their position on this list. They're the most selfless and most considerate people you will ever relate with. Pisceans are givers rather than takers. Their entire life revolves around making other people's lives better and that's the last thing a narcissist will do.
2. Libra
Librans simply don't have it in them to be narcissistic. They lack the basic ingredient that narcissistic people have, which is an over-inflated ego. They're mostly humble, not because they want to be, but because they don't think they're all that great. A Libra's humility can be self-limiting. It'll pay them to be a little trusting of their own ability.
3. Gemini
Gemini's are social butterflies. This means they don't cling to people long enough to want to control them. In fact, instead of manipulating people, a Gemini is more likely to avoid them. Geminis are also not smart enough to be good narcissists. They can be self-centered sometimes, but they don't know how to use that trait to get their way with people.
4. Cancer
A Cancer's life revolves around other people. This deep sense of codependency is the major reason why they can't be narcissistic. Cancerians are not self-confident enough to consider themselves better than everyone else. Their compassionate and kind nature also makes them far too gentle for this kind of label. In fact, if anything, they're likely to fall victim to a narcissist due to their clingy nature.
5. Sagittarius
Sags are proud and self-confident. They're the center of their own little universe so they don't really care about being the center of other people's world. They are hardly ever affected by other people's perception of themselves unless it's someone they hold in high esteem. In this case, their fragile ego may get hurt and this might lead to vengeful anger
6. Aries
Arieses have some terrible traits such as stubbornness and ruthlessness. They can also be a little inconsiderate. People often interpret these traits as them being narcissistic, but this isn't really the case. Most times, when an Aries shows narcissistic tendencies, it is a survival tactic. They're the most self-reliant of all the zodiac signs and being a little selfish is part of how they show their autonomy. In fact, a little selfishness is positive for the Aries because that's the only way they can reach their full potential. It only becomes a problem if this self-sufficiency becomes weaponized against other people.
7. Virgo
The Virgo's problem isn't just about having an overinflated ego. They're also quite uptight and they take things too seriously. Things would be a lot better with them if they simply learn to loosen up a bit. But that's not the Virgo. Virgo people can also be self-absorbed. They can't ever stop talking about themselves and they can easily get carried away by their own achievement.
8. Aquarius
Aquarians like to think that they're assertive. But that's only a lie they tell themselves to excuse their selfishness. Naturally, they're considered one of the most open-minded of all the zodiac signs. But they also have the tendency to be fixated on certain opinions. In this case, they'll try to get everyone else to believe the same thing. They'll go to the extent of manipulating people just to get them to conform to their opinions. The only good thing is that Aquarians are not always self-centered. They can be generous towards people when they want to be.
9. Scorpio
Scorpios think everyone is beneath them. They love to have their way with everything and if anyone gets in the way of that, they'll hit back with a vengeance. Like the scorpion, they carry a potent sting with them and they don't mind using that stinger on anyone. People born under this sign love to play mind games with people. Being manipulative is so ingrained in their nature that they often manipulate others without even realizing it.
10. Capricorn
Like the classic narcissist, Capricorns think they deserve to rule the world and they act that way every time. They consider themselves wiser and more charming than everyone else. Capricorns seek recognition from other people so much that it hurts them when they don't get it. When Capricorn feels underappreciated, they may become resentful and vengeful towards the person that bruised their ego.
11. Leo
No one loves the limelight better than Leo. The Lion of the zodiac sign is full of himself. People love to say that Leo's favorite object is the mirror. People born under this sign have mastered the art of using people. There are no permanent friends with them. Once you're done with someone, you'll drop them and move on to someone else immediately. Love bombing is another narcissistic trick in the Leo's book of trickery. They'll fool someone into falling in love with them with grand gestures of attention. But it's not about the person. It's just another ego-boosting scheme for Leo's sadistic pleasure.
12. Taurus
Taureans think themselves better than everyone else. Their high ego and superiority complex is the main reason why they're ranked as the most narcissistic zodiac sign. The bull's ego is renowned and there's no one above being bullied into submission by them. Taureans don't have a sense of empathy, so they care about tearing others down just to build themselves up. People born under this sign are also quite superficial. Because they don't think of anyone else but themselves, Taurus people hardly ever return any favor or kind acts done to them.
Conclusion
Despite this ranking, it is important to note that people born under any sign can show narcissistic tendencies. Therefore, it is best to watch out for signs of narcissism in everyone and avoid them instead of trying to characterize people as narcissistic based on zodiac signs.
Zodiac Rankings