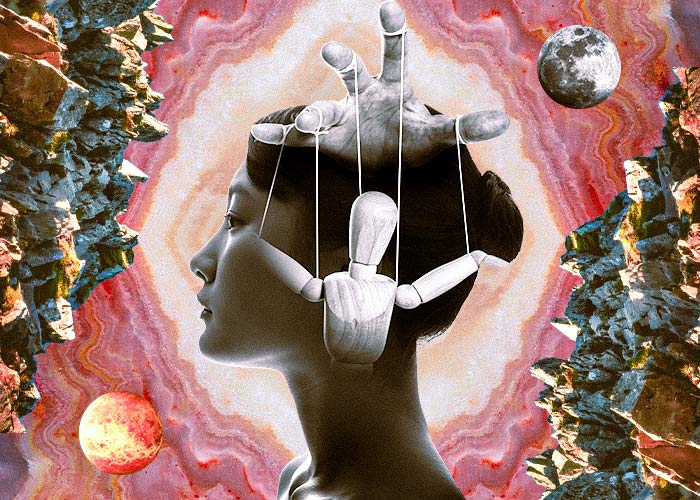 Most people would disagree, but every one of us is manipulative to some degree. The idea that you might be a manipulative person sounds repulsive to you because manipulation sounds like something so sinister and evil. However, in some ways, we all try to get people to do what we want or get them to do things for us even when they don't want to. Of course, some people are more desperate about controlling people than others and this might be because of their zodiac sign. Here's a ranking of all the zodiac signs based on how manipulative they are:
Zodiac Manipulative Ranking (Least To Most)
Least Manipulative to Most Manipulative Star Signs
1. Gemini
Gemini people are known to be social animals. They find it very easy to make friends and they're usually the life of the party. However, they tend to be indecisive and are neither here nor there. Being manipulative sometimes helps them to keep up with this persona. Geminis often stretch the truth to their benefit. They typically rationalize their indecisiveness with lies that blame others instead of themselves.
2. Scorpio
Scorpions are natural leaders with persuasive personalities. They're also analytical and attentive to details. As a leader, Scorpions often expect loyalty from people and might turn on their manipulative side just for this purpose. When crossed, Scorpions may resort to bullying and emotional manipulations just to keep you loyal to them.
3. Capricorn
Capricorns are known to be highly knowledgeable and proficient. Although these are good traits, they can easily turn to the dark side in real life. Capricorns have the unique ability to make others stupid with what they know. This can be used to manipulate them. By making someone look or feel dumb, Capricorns get them to seek guidance, which makes manipulation and control possible. This trick doesn't always work on everyone, especially confident and strong-willed people.
4. Leo
Leos crave control and dominance. Since it is difficult to stay in control at all times, especially in situations that involve other people, Leos have to be manipulative to maintain control. People born under this zodiac sign are particularly good at spinning the narrative as a way of minimizing their errors or bad behavior. For instance, if something happens that puts Leo at an advantage over another person, they'll spin the narrative to say it's a win for both of them.
5. Pisces
Pisceans are typically selfless people. They're always willing to help others and a lot of people already know this about them. However, they sometimes overplay the "good person" card to manipulate situations to their benefit. They do this most commonly in situations where they're required to take responsibility for an action. Since everyone knows them as good-natured, Pisces are usually the last to be suspected of any wrongdoing so they'll end up not being held accountable.
6. Libra
Libras are naturally peace-loving. They're all about maintaining harmony and keeping everyone happy. Such a balanced atmosphere is impossible to achieve without some manipulation here and there. Librans will tell people what they need to hear or act a certain way just to keep people happy. When they find themselves in a conflict situation, they prefer not to pick sides. Instead, they'll play it safe and not get involved. They're also good at feigning innocent or acting like they don't have the skills to do something even though they do.
7. Aquarius
Aquarians tend to use their presence to manipulate people. The ghost and reappear at will as a way to get people to miss their presence and get their way with them. They may shower someone with affection, answer texts and messages promptly, and call often. The next minute, they'll disappear until their presence is missed and the person desperately wants them back-offering anything just to get their attention again.
8. Virgo
Virgos are among the smartest zodiac signs so outsmarting others isn't a lot of work for them. They're also perfectionists by nature and this trait can make them manipulators sometimes. They love to have everything planned down to the smallest detail and will do anything to have their plans go perfectly. Virgos are also sneaky about their wants and desires. Instead of clearly saying what they want, they'll use subtle hints and vague remarks to plant the idea in someone's head.
9. Sagittarius
When a Sag wants someone to do something for them, they'll be extra nice to the person. This looks harmless on the surface, but it can be manipulative, especially when done with intent. The person will end up feeling indebted to them and will go along with what they have always had in mind.
10. Cancer
Cancers are emotionally sensitive and highly sentimental. While this works great for them most of the time, they may get emotionally overwhelmed sometimes. Situations like this can be bad for the people around them because they'll be manipulated into doing anything just to make them feel better. Their most effective trick is to catastrophize things. Their sentimental nature makes them likely to make things worse than it really is which puts everyone around them in a bind.
11. Taurus
Tauruses are masters at playing the victim and guilt-tripping people. They'll act vulnerable and tell you a sob story just to show everyone that they're having it bad in the world. But all of that is just a show. In fact, Tauruses are very strong emotionally which means it is not in their natural nature to try to play the victim unless they're indeed trying to manipulate others.
12. Aries
Arieses are relentless and stubborn. This is a trait they commonly use to manipulate people. If they want someone to do something for them, they'll keep at them and goad them until they do what they want. Arieses don't mind being called pushy and will adopt various techniques to get what they want.
Conclusion
Dealing with manipulative people can be very frustrating and sometimes, you're the manipulative person. Knowing the characteristics of the different zodiac signs and their propensity to manipulate others will help guide your dealings with them.
Zodiac Rankings