Who are the most intense astrological signs? In this guide, we will examine all twelve zodiac signs under the magnifying glass and rank them in terms of the intensity of their attitude in life.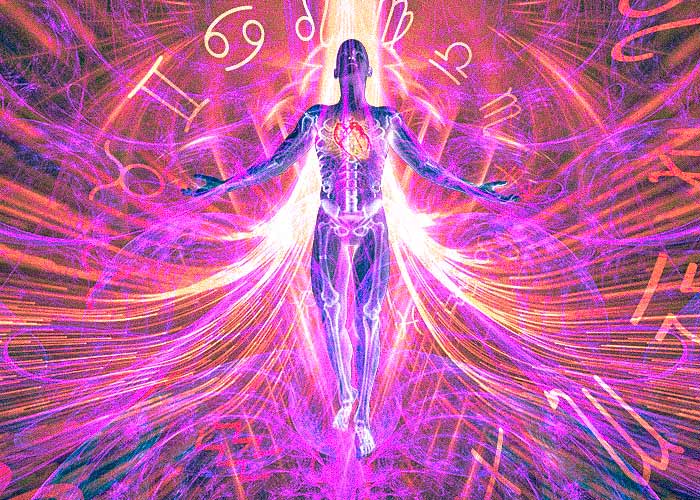 Every zodiac sign is intense about something. Workaholic Virgo is always intense about his job. Some signs, like Scorpio, are intense about everything that they do. Find out how intense your zodiac sign is on this intense zodiac sign ranking list.
Zodiac Intensity Ranking (Least to Most)
Zodiac Signs Ranked from Least Intense to Most Intense
1. Virgo
Virgo can be intense about anything that involves organizing or his job. They are naturally nitpicky and have extremely high standards for themselves regarding their career.
Outside of work, Virgo does not have intense emotions. This Earth sign remains grounded most of the time, making it the least intense sign of the zodiac.
2. Taurus
Taurus remains known for being resilient and strong, just like the bull that it represents. Their stubborn measure often gives people the impression that they are intense, but they simply refuse to give up when they have their eyes on the prize.
Regarding emotions, Taurus is not very intense. They can be irritable when they are not comfortable, but they do feel every single emotion intensely like water signs do.
3. Aquarius
Aquarius is ruled by the element of air. This fixed sign has a certain amount of stability that doesn't always let other people see how they are feeling. They tend to focus most of their energy on the many ideas that are constantly swirling through their minds.
When they are working on an idea, people born under this sign have an intense passion. Outside of those moments, Aquarius is not an overly intense zodiac sign.
4. Capricorn
Capricorn is one of the most mature signs of the zodiac. They are an Earth sign, just like Virgo, but tend to have more control over their emotions. Capricorn is often intense about their career, but they are level-headed outside of the job.
Despite their obsessive need to control their emotions, people born under this sign are capable of intense feelings. They love more intensely than most other signs and would die for their loved ones.
5. Leo
Leo is a fire sign and is known for its intensity. Only certain emotions and aspects of their personality are intense, though. They are passionate in the bedroom, have an intense level of anger when they are mad, and protect their loved ones with a fierceness that isn't seen in most other signs. They do not feel a lot of other emotions intensely, but they tend to act like they do to make sure that everyone is paying attention to them.
6. Aries
Aries is loyal and angry. They have an attitude that makes them get upset quickly and intensely. They can feel other emotions intensely but tend to go hot and cold. One minute they are madly in love, and the next minute they are not speaking to a person. They can go from intensely angry to mildly happy in mere minutes.
7. Gemini
Geminis are intense when it comes to their emotions, especially if something upsets them. They tend to lash out with the anger of Aries when they are mad and lose their cool. However, they can also feel intensely happy, and often get carried away when they are in love, leading to extremely intense relationships.
8. Libra
Libra has an intense passion for justice that you will see if they believe that someone they love has been served an injustice. They tend to feel a lot of emotions around them, which can make them intense at times. Their intensity is seen in the way that they are emotional, their fight for justice, and their tendency to be intensely passionate about having balance.
9. Sagittarius
Those born under the sign of Sagittarius are ruled by Jupiter, a planet that is known for abundance. It provides Sagittarius with an abundance of emotions. This makes it hard to keep up with Sagittarius. Often, they will feel intensely angry, and then find something to do that will make them feel intensely happy. Once a Sagittarius falls in love, they fall hard and fast. Get ready for an intense relationship.
10. Cancer
Cancer is one of the more emotional signs. They tend to take everything to heart, and often wear their heart on their sleeve. This leads to them being extremely moody and full of intense emotions. They experience anger at a more intense level than other water signs, but they don't experience happiness on the same level. The combination of them being the moodiest sign of the zodiac and their intensity can make this a difficult relationship to maintain.
11. Pisces
Pisces is intense in almost everything that they do. They are an "all or nothing" type of person. When Pisces is interested in a hobby, they tend to go above and beyond to be the best of the best at it. They are intense in relationships and feel every emotion intensely.
The only thing that stops Pisces from being the most intense zodiac sign is that they often don't like to live in the real world. They avoid responsibility and would rather spend time daydreaming. Because they spend most of their time with their head in the clouds, they don't have to deal with a lot of emotions.
12. Scorpio
Scorpio is known for being the most intense of the zodiac signs. They often come off as cold and emotionless when first meeting them, but they tend to radiate sexual and intense energy in every direction, naturally drawing people to them like a magnet.
Once you get past the tough exterior of Scorpio, you'll find intense emotions of every kind. They are full of adventure, curiosity, intense happiness, and equally intense sadness. They get so intensely angry that they are merely quiet as they plot their revenge.
Because water signs tend to be more emotional, they are often the moodiest and most intense of the zodiac signs. Air signs can also be intense. However, every sign is intense about something, even the grounded Earth signs. Learning about this can help you discover why you are the way you are. Check out the rest of our articles on zodiac signs to discover more traits that you can thank your sun sign for!
Zodiac Rankings