Who are the most forgiving signs? In this article, we will put all twelve zodiac signs under the magnifying glass and judge them in terms of how likely they are to hold grudges.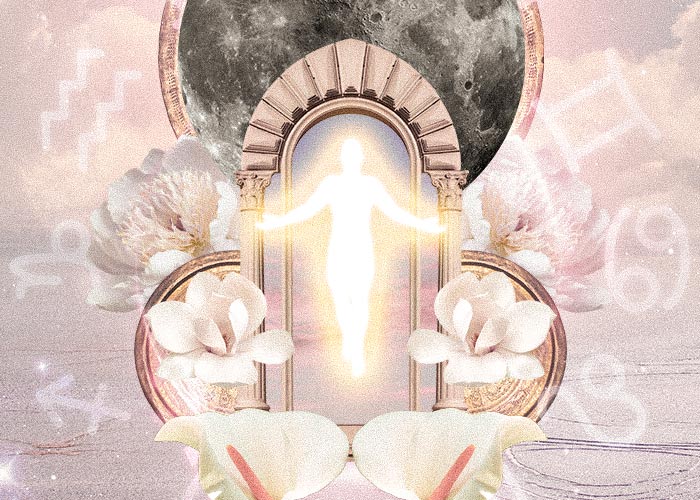 While there is always a person that is ready to forgive anyone for anything, there is also always that one person that seems to hold a grudge for years on end. How forgiving you are as a person is often decided on the day that you are born. Read on to learn how forgiving you inherently are with this forgiving zodiac sign ranking list.
Zodiac & Forgiveness Ranking (Least to Most)
Taurus
Scorpio
Capricorn
Libra
Virgo
Leo
Sagittarius
Gemini
Aries
Aquarius
Cancer
Pisces
Least Forgiving to Most Forgiving Signs
1. Taurus
Taurus is known for its stubborn nature, so it doesn't come as a huge surprise that it is one of the least forgiving zodiac signs. Taureans tend to be vengeful and often have a hard time letting go of things that truly bother them. Instead, they would much rather you beg them for forgiveness.
After you're done begging, Taurus might be willing to forgive you. However, they may also choose to let you grovel until you've had enough before they start being nice to you.
2. Scorpio
Scorpio is so unforgiving because they are so sensitive. When something hurts their feelings, it hurts them very deeply. Then, they want justice, which often comes from revenge in their eyes. Once they are hurt, they will not forgive a person until they have made them pay for their mistakes.
People born under this sun sign will often intentionally hurt people that have done them wrong. They feel that they deserve it or want other people to know how they made them feel. After they are done hurting you and feel justified, chances are still slim that they will find it in their heart to forgive you.
3. Capricorn
Capricorn might seem calm and collected, but that doesn't mean that they forgive things easily. In fact, they can be one of the most unforgiving zodiac signs. They will do passive things, such as not inviting you to get-togethers or refusing to send you the yearly Christmas card. This zodiac sign often feels that people don't deserve their forgiveness, but they will fake it if they need something from them.
4. Libra
Libra can hold a grudge for years. They are forgiving in the beginning, but after so many infractions or disagreements, they have no problem cutting people out of their lives. The only time that you'll see this behavior change is when they are using someone for something.
5. Virgo
Virgo pretends to forgive people, but they never actually seem to. Instead, they hold onto what that person did to them. People born under this sign will continuously bring up something that someone did to them no matter how long ago it happened. Because of this, most people feel like Virgo never truly forgives them for anything, and sometimes they are right.
6. Leo
It's hard to believe that some signs can be more unforgiving than Virgo, but at least Virgo pretends to forgive people. They are capable of faking it until they actually forgive someone. The same cannot be said for fiery Leo.
People born under this zodiac sign will never forget what someone else did to them. They will forgive if someone makes it up to them, and even then there's a chance that they might not. Instead of being fake, Leo simply erases people from their lives instead of forgiving them.
7. Sagittarius
Sagittarius is so emotional and can be so childish that it makes sense they aren't one of the more forgiving signs. People born under this sign will forgive someone that they really care about a few times, but it doesn't take long for Sagittarius to reach his limit and start cutting people off.
8. Gemini
Gemini can forgive some people, but only for certain things. They won't mind brushing off small things that have been done to them, but things that prove you are disloyal to them will not be forgiven. Even if Gemini says that they forgive you for cheating, they'll consistently bring it up to let you know that they are still hurt.
9. Aries
Angry Aries have a hard time communicating to work through things, and often they have no desire to. Aries will get extremely angry, but it doesn't take long for their hot temper to cool off. Once people born under this zodiac sign are calm, you'll see their forgiving nature. They prefer not to carry around hatred and resentment towards other people.
10. Aquarius
Aquarius tends to forgive people rather quickly. They know that holding a grudge against other people will make them bitter and mean. People born under this sun sign simply don't see the point in being full of hatred. Instead, they'd much rather move on to other things, such as one of their many projects.
11. Cancer
Cancer is a bit too forgiving. They tend to empathize with people that have wronged them, even if they know that they are being lied to. In an effort to keep the peace, Cancer will often forgive anything from anyone, even when they shouldn't. Their naive nature makes them believe that there is always a chance that they won't get burnt the next time around, so they tend to give one chance after another.
12. Pisces
Pisces is another sign that is too forgiving. They often have a hard time realizing that there are some people that don't mean well, and that shouldn't be forgiven. Instead of taking the time to analyze a situation and decide whether someone should be in their life, they hastily forgive everyone for almost everything.
This is refreshing when compared to some of the least forgiving zodiac signs, but it often leads to Pisces being taken advantage of or finding himself in the same hurtful situation repeatedly. This zodiac sign could learn a thing or two from the sun signs that are not as forgiving.
Knowing how forgiving a zodiac sign can be can instantly help you decide what to do when your best friend or partner feels slighted. Learn more about key zodiac sign characteristics by browsing through the rest of our website!
Zodiac Rankings