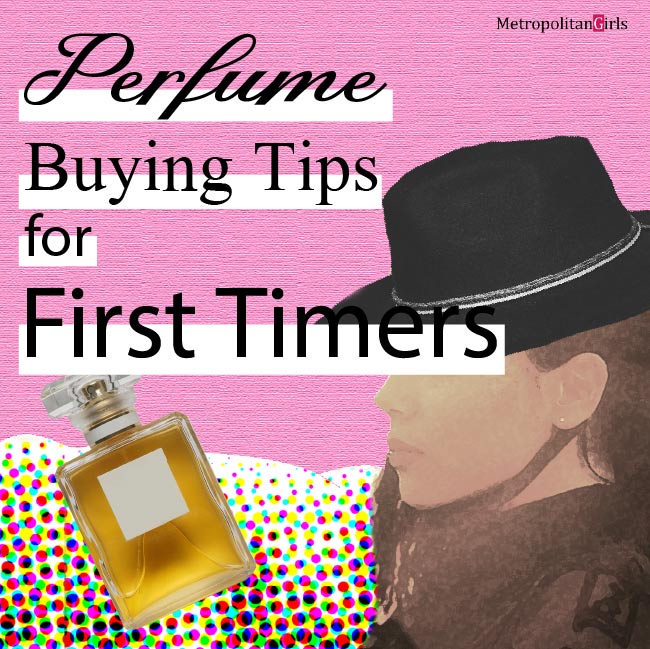 Your first perfume could become your signature scent. Depending on what you end up buying, people could associate you with the lovely aroma of vanilla, lilies, sandalwood, and patchouli. Or you may prefer sweeter-smelling perfumes — think fruits and candy. The perfume you wear says a lot about you.
You may like the smell of freshly baked cookies that remind you of your grandma's Sunday mornings or you may like the soft smell of powder from your mother's dressing room. The smell of roses is equally inviting. Or maybe your father's aquatic and fresh cologne is closer to your heart.
Now you too have the opportunity to be the one to inspire others. So choose something that truly matches your personality and your uniqueness. But where to get started? Before actually buying the perfume, here are some tips you will want to know.
What is behind that attractive aroma?
A perfume is like a song. Different notes mix and combine in harmony to send a message, to set the tone, and to create a mood. In the perfume world, you will often hear about top notes, middle notes, and base notes. Let's talk more about them.
Top notes: These are the scent you smell immediately when you spray the perfume. Most of the time, these notes are light, bright and citrusy.
Heart notes or middle notes: This is the heart of the perfume which surfaces once the top notes fade. Common middle notes include freshly picked flowers, fruits, and spices. This is the smell you remember most.
Base notes: They combine with the base notes to determine the longevity and strength of the fragrance on your skin. Think of musk, amber, patchouli, and woody notes like sandalwood and cedarwood.
Where to buy your first perfume?
Buying a perfume is a great experience. You can share this experience with your friends or go all by yourself. Either way, go to a perfume shop and try what appeals to your senses. Be open to this journey and welcome advice from the shop assistant after you explained what you like and dislike. Some suggestions may surprise you in the best possible way.
While you may find the best bargain online, personally I don't recommend that you get your first fragrance online. If you think you can find better price online, at least try that fragrance out at a physical location first.
Related: How to pick your daughter's first perfume
Trying out the perfume
Don't rush into buying a perfume based on the first spritz because that is not the actual smell of the perfume.
Take time to discover what you really like, and focus on three to four perfumes at the most. If you spray every single one you like, your nose will get tired soon and won't smell anything or tell them apart. Remember to let your nose rest in between scents by either sniffing the coffee beans or better, grab a coffee at a nearby cafe. Your overwhelmed sense of smell will be back to normal after you spend some time getting fresh air.
If you're not in a hurry, take a few samples and see how you react to these fragrances over the next couple of days. Then you can make a decision that will make you happy.
Choose a fragrance that matches your lifestyle
Your perfume speaks for you. It should be a perfect fit for your lifestyle.
If you're still in school or working in an office, remember that your perfume should not keep colleagues away from you nor do you want to attract them in unintended ways, so you might want to consider clean and floral fragrances. If the perfume will be worn primarily on a date, you may want to consider a delicately sweet perfume.
Eau de toilette versus eau de perfume
Many people believe that perfume means fragrance for women and cologne means fragrance for men. But it is actually more complicated than that. There are different categories of fragrance, and they are differentiated by the concentration of fragrance (i.e. the essential oil) in them.
Perfume (Parfum) has the most fragrance in them and last the longest.
Eau de parfum (EDP) has more stable and lasting qualities; you could spray it early in the morning and would still have the scent close to you by the time you get home in the evening.
Eau de toilette (EDT) mainly consists of top notes, so this means the fragrance will be fresh and sharp. At first, it would smell strong buy it may be gone by noon. Despite the spelling, EDT has nothing to do with the toilet.
Eau de cologne (EDC) has an even lower concentration in terms of fragrance and can only last 2-4 hours.
This will give you a brief idea of what those foreign-sounding terms mean at the bottom of the fragrance bottle.
Remember the fragrance will smell differently on your body
Be open to suggestions. If you're comfortable doing this, ask people what perfume they're wearing when you think they smell fabulous.
At the same time, be aware that perfume you smell on other people will smell differently on you. Based on the reaction the perfume has with the pH (i.e. acidity) of your skin, the smell will be very different.
Perfume application tips for beginners
The hot points on your body, where you can feel your pulse, are the best place to spritz your fragrance. The underside of your wrists, behind the ears, the neck and inner elbows are the perfect spots to spray some perfume. These body points get warmer throughout the day and this helps project the perfume around you.
Conclusion
I am the first to admit it's difficult to choose just one perfume to buy. I perfectly understand why you would hesitate but you should know that if you don't absolutely love the perfume, you will probably not wear it. Be patient with yourself and take time to discover what you love and what speaks to your heart. After all, buying your first perfume should become the memory of a wonderful experience.
By the way, I found this fun article on the Smithsonian website while researching for this guide. The article talks about Jicky the first modern perfume. It's an interesting read. Definitely go check that out if you have time.