Who are the fastest astrological signs? In this article, we will examine all twelve zodiac signs and rank them in terms of how fast they are in general.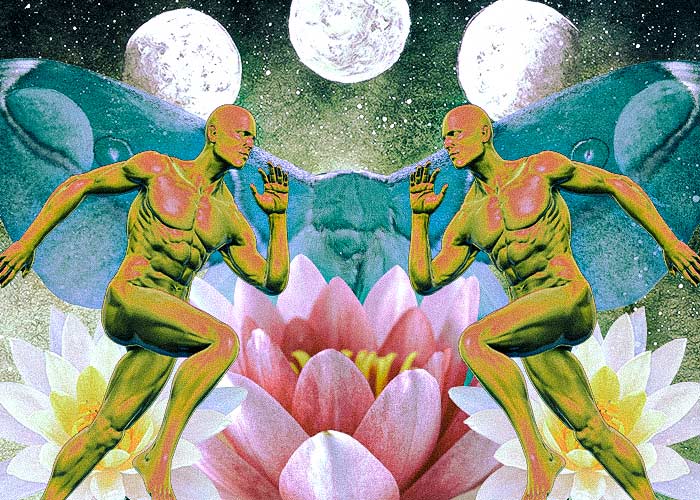 If life were a race, we all would arrive at a finish line at different times because everyone moves at different paces. Some people are fast at everything. They have the incredible ability to think on their feet and make split-second decisions. Others are more meticulous with everything. They'll brood over every decision, take their time before they act, and may hold on for too long to situations where they should have moved on.
In some ways, it is possible to rank how fast people act based on their zodiac sign. A person's place on the astrology chart explains various aspects of their personality including how quickly they think and act, here is a ranking of the zodiac signs based on how fast they are.
Zodiac Speediness Ranking (Least to Most)
Cancer
Capricorns
Pisces
Taurus
Virgo
Aquarius
Leo
Libra
Gemini
Scorpios
Sagittarius
Aries
Slowest to Fastest Signs
1. Cancer
Cancers are often considered the most sensitive of all zodiac signs. They are affected by the emotions of other people, especially the people they care about. This is why they make decisions really slowly because they tend to consider other people. But Cancers are graceful in their slowness. The reason why they take so much time is because they value their peace of mind and that of others. Peace is important to them so they rarely act brashly.
2. Capricorns
People born under this zodiac sign are known for their pragmatic and disciplined nature. To the Capricorn, everything is to be taken seriously. It's all business to them which is why they are incredibly slow in many cases. They're hardworking and will almost always achieve whatever they set their hearts on, but don't expect them to rush anything. Their stoic and pessimistic nature also contributes to the slowness in how they act and make decisions.
3. Pisces
Pisces people are among the most sensitive of all the zodiac signs. But despite being so in tune with their emotions, they do not let their emotions rule them. Pisceans are cool-headed most times. They are able to stay cool and calm even in situations that would make others agitated. People born under this sign are also dreamy. They spend a lot of time in their mind which is why they act slowly most of the time.
4. Taurus
Taureans are often considered the master of procrastination. When there's a task at hand, you can expect a Taurean to take days to mull over it instead of acting immediately. It's difficult for them to make up their mind because they're always thinking of why something should not be done. This is a helpful attitude in a way because bulls can be resolute in their decisions. Once they commit, you can expect them to follow through. They won't move on until the task is accomplished which is probably why they take time to select their battles.
5. Virgo
What makes Virgos so slow is their perfectionist nature. People born under this sign tend to want things done perfectly. They often waste time worrying over the tiniest details of their plan. This quest for perfection often makes them slow-decision makers. They'll take their time to complete a task because they want to see it done perfectly. However, getting stuck in the race for perfection often ends up hindering their pace.
6. Aquarius
Aquarius are brilliant and creative people so one can expect them to be fast in many areas of their life. If caught in a difficult situation, their mind is already working overtime to work out a solution as quickly as possible. They're often a step ahead of everyone else in terms of strategizing and making decisions. Aquarians are also impatient and they can't keep up with people's BS. Their spontaneous and careless attitude is the reason why they are considered among the fastest zodiac signs.
7. Leo
Leos are energetic and alert in everything. As natural-born leaders, they always have a lot of responsibilities on their shoulders. People look up to them to take appropriate actions and act quickly and they don't disappoint. The Lion's inner confidence is another reason why they are able to act fast without overthinking things. In groups, they're quick to rally others to action and get things done perfectly.
8. Libra
Libras can be a little indecisive at times, but most times, they're good at thinking on their feet too and they can take action quickly. What makes Libras so quick is their ability to instinctively predict issues before they arise and figure out how to deal with them. Being able to see things a mile away helps them to handle difficult situations quickly without breaking a sweat. They can quickly access situations and decide what needs to be done before other people do. Their obsession with balance also contributes to their quickness. They will act as fast as possible to prevent things from breaking down.
9. Gemini
If you're planning an event and you need quick thinkers, you should be calling a Gemini. Their minds work really fast and they're able to assess situations quickly and work out a plan before anyone else. Geminis have a malleable personality that allows them to adapt to different situations quickly.
10. Scorpios
The Scorpio's superpower is their instinct. Their ability to trust their gut and follow their heart is what makes them so quick on their feet. Scorpios are also quite courageous. They are not afraid to go all-in into situations even when everything seems to be happening too fast. They trust their instinct to guide them instead of trying to rationalize or waste time on the practicality of their actions.
11. Sagittarius
Sags are among the most adaptable of all zodiac signs. Their unique ability to cope with change and move on really fast is a major reason why they're ranked high on this list. They're spontaneous and quick-witted which is why they get to go on so many adventures. Sags are also creative and they're good at improvising. Their problem-solving ability is top-tier. Trust them to find an alternative quickly if something they need is missing.
12. Aries
Aries people are naturally impulsive which is sort of a good thing when you want someone that can act really fast for the job. They have the impressive ability to think on their feet and solve problems fast even in difficult situations. In most cases, you won't have to worry about them going too fast because the Aries is quite clever and they have all the skills needed to survive under such conditions. Of course, there are instances when their quickness gets them into trouble. For instance, Arieses tend to talk before they think, which is why their words may sometimes come out as harsh to others.
Conclusion
Sometimes you want fast people on your team, other times, you want those that will take their time with decision-making. It all depends on the peculiarity of the situation and what is needed at the time. This ranking can help you understand why certain people are fitting for different situations.
Zodiac Rankings