The little dancer at your home is practicing hard for her/ his coming dance performance. On the dance recital day, you wanna get a small gift for a young dancer. Need dance recital gift ideas? Check out the below list of 9 cute dance gifts suitable for young girls and young boys below.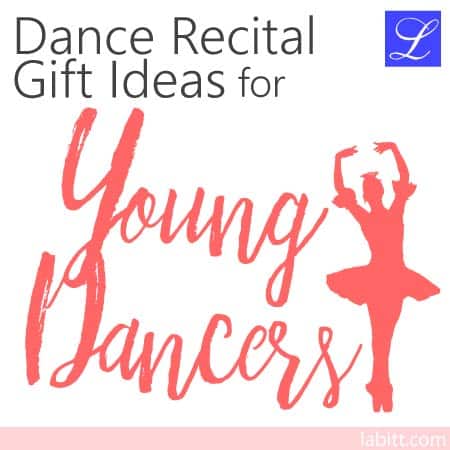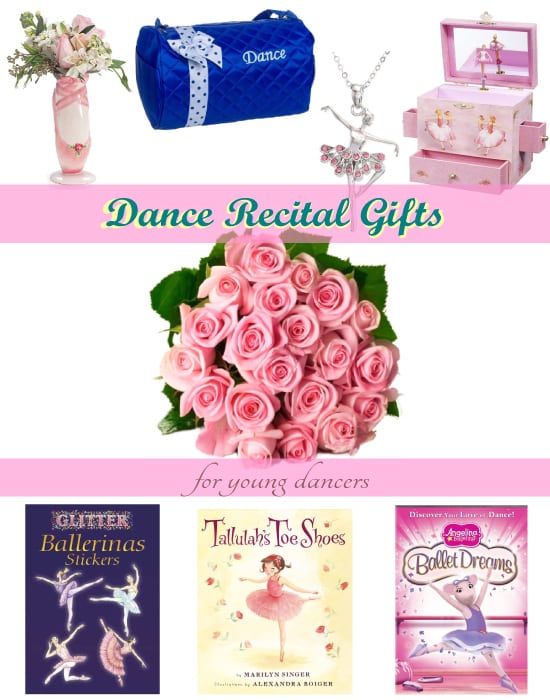 Best Gift Ideas for Her First Dance Recital
1. Bouquet of Flowers
On dance recital day, most people will give the dancer a bouquet of flowers.
In addition to flower, you can also get her this lovely pointe shoe vase. She can arrange the flowers she receives. This vase looks nice as room decoration with or without flowers in it.
However beautiful the flowers are, fresh flowers tend to wilt and die easily. If you want to get nice ballet gifts for the dancers, check out the below gift guide from us.
This dancing ballerina necklace makes a great dance recital gifts for girls. Studded with sparkly pink stones on the tutu, this necklace looks shiny and pretty. She will love it for sure!
The little girl definitely needs a jewelry box to store her tiny gems and treasures. She will love this pink music box that comes with a ballerina who pirouettes to the melody of "Swan Lake". Features a mirror in the inside, 1 long drawer at the front, 2 square drawers at the side and 1 smaller drawer at the back.
5. Dance Gear
Dance shoes, dance wear and dance bag also make great gifts for dancers. She will appreciate this beautiful dance bag. It is light and roomy. Perfect for your little dancer to pack all her dance gear for class.
Dance recital gifts for boys. You can opt for this simple and stylish t-shirt. Front of the shirt reads "Ballet. My passion. My life." Back of the shirt reads "Boy who can do ballet!"
Perfect gift for male dancers.
Small gift for young dancers – sticker book containing stickers of dancing ballerinas in gorgeous tutu.
8. Ballet DVD
Little girls love Angelina Ballerina. You can get this DVD as a reward for her dance recital. I'm sure she will enjoy playing the show over and over again.
An easy read for young readers. This book tells an inspiring story of Tallulah, a determined girl, who tries to go on pointe in the pink satin shoes that elder girls in her dance school are wearing.
With wonderful illustrations, this book will surely entertain the little ones.
You can also find other stories of Tallulah here.
That's the 9 dance recital gift ideas for your little dancer. Aren't the gifts cute? Tell us what you think!
Follow us on Pinterest!