College Student Money-Saving Tips
College is expensive. The cost of tuition alone can put students into severe debt but when you add in the expenses of dorm rooms, textbooks, supplies, and everything else it can be overwhelming. However, college is notably some of the best years of your life and should be enjoyed to its full potential. Thankfully, there are many ways to save money as a college student. Here are some smart methods that will save you some serious cash and not make you miss out on any of the fun.
Less expenses = More Money
First things first, it's time to cut back on all your expenses. Evaluate your subscriptions and other recurring monthly costs and cancel those that you can live without. Make note of other common activities that add up, like eating out or ordering late-night delivery. Many colleges offer reasonable meal plans for students that let you eat all around campus. Make sure you're on the right meal plan for your lifestyle – instead of ordering delivery again.
If your parents live within a certain distance from the campus, you might be exempted from the requirement to stay at dorm. While dorm living is a quintessential college experience, it can be expensive. You can save a great deal of money by staying with your parents instead. There are pluses and minuses for both options, check out these pros and cons of staying at home vs dorm before making the decision.
Pro-tip: stick to a budget
It's not fun to pinch pennies, but sticking to a budget is key. In addition to cutting back on expenses, take time to create a budget. Categorize your expenses and track your transactions for a month to see where all your money is going. Then, reevaluate your habits and make conscious decisions to set a monthly budget in each category and stick to it – even if that means saying no to those expensive concert tickets.
Don't let the FOMO empty your wallet
Now that you have a budget, you need to defend it by saying no to non-essential spending. College event calendars are overflowing with parties, trips, events, concerts, and more so it's easy to stack expenses when you want to do everything. Don't let the fear of missing out, or FOMO, persuade you to break your budget. There are plenty of free activities to enjoy. This is not to say that you should never go out. It simply means you should be more selective about where and what you spend money on.
Save money by taking advantage of campus amenities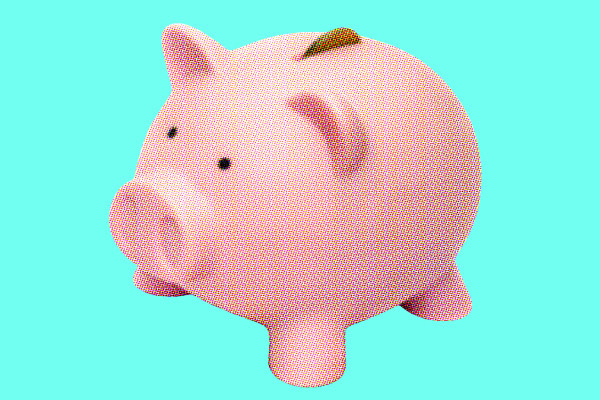 Speaking of free, it's time for you to take a tour around campus. Check what on-campus amenities exist for you to enjoy. It's not uncommon for universities to have a gym, pool, movie theater, activity center, game room, and other awesome common places. Even if these amenities are not free, they are designed for college students and are certainly budget-friendly.
Related: 6 Tips For Studying Effectively In Your Dorm Room
Make saving money a team effort
Saving money is a lot easier with a friend. Buddy up with your roommate or another friend and save money together. Always carpool when you can and split costs on gas and parking. When it comes to laundry day, combine your loads so you can share the cost of washing and drying clothes. Another smart strategy is to buy groceries from bulk stores like Costco or Sam's Club and divvy up large containers of goods so you can all enjoy the discounted costs.
Use your college student status for discounts
Never leave home – or your dorm – without your student ID! Movies, museums, and events (even some ski resorts!) offer student discounts if you present your college ID card. Many other brands offer significant student discounts too like Wix websites or Adobe software. Websites like StudentBeans.com make it easy to discover these student discounts!
Get a part-time job on campus
If you need to make some extra cash, consider getting a student job. College campuses offer hundreds of part-time jobs designed for students and their schedules so it won't interfere with your classes or studying. If you're great at a subject, become a tutor. If you're a people person, try out a receptionist job or becoming a resident assistant in a dorm hall.
More tips for students to save money in college
Along with all the other ways listed above, here are some more last-minute tips to help you pinch a few extra pennies during your days in college.
Keep an eye on the university's event calendar. Attend networking and club events because they often serve free food and drinks! Plus, you'll make a few new friends.
Don't buy your textbooks and instead rent them through websites like Chegg to save up to 90%. If renting books is not an option, try to buy an older edition. Usually, older versions of textbooks have the exact same content but publishers update the cover and make other minuscule changes each year to charge students top dollar.
Don't own a car (unless you truly need one). Campus parking can be extremely expensive and while having your own ride is convenient, it's not necessary if you live on campus or can find another alternative.
Check with your bank to see what student offers they have. Often, banks support student checking or savings accounts with lesser fees to help you save money.
No matter what your budget is, college is an incredible time both socially and intellectually. Your first years as an adult are liberating and empowering, but also a reality check of how expensive life can be. With these tips, you'll save money as a college student and years beyond!
Read Next: 25 Chic College Dorm Room Ideas for Girls